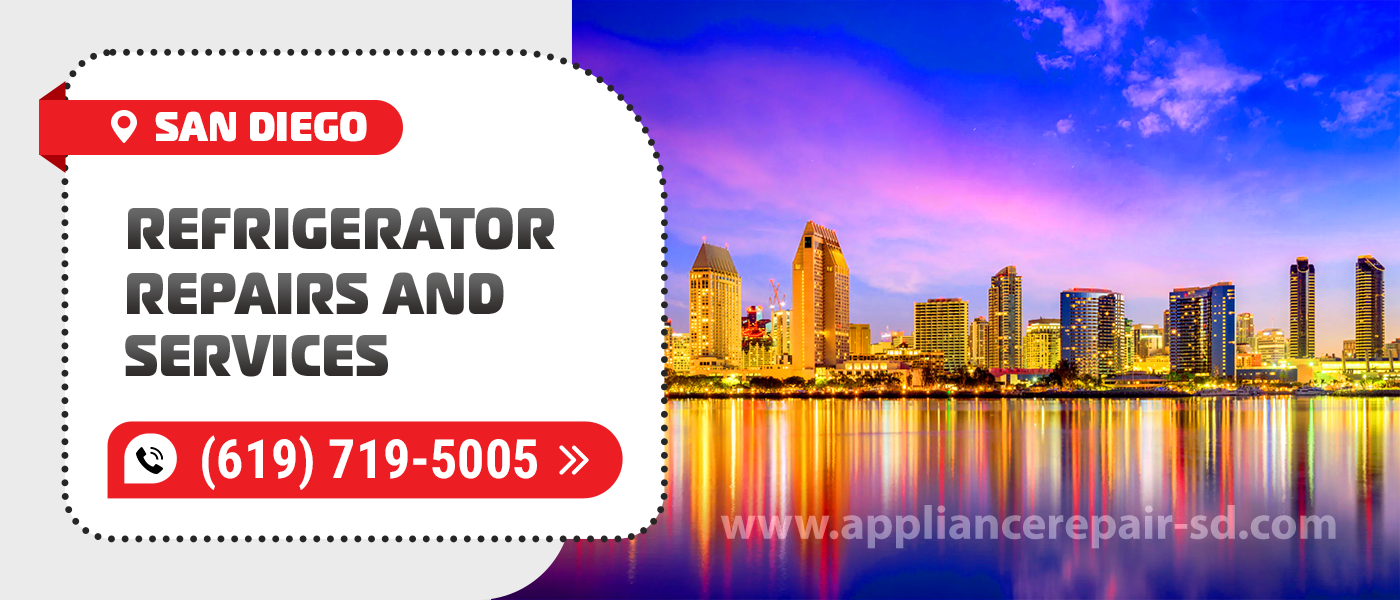 Refrigerator Repair in San Diego
Refrigerator repair is one of the most sought-after services these days. Regardless of your refrigerator brand and model, you can contact the Appliance Service Center without hesitation. For over 20 years, we have been professionally repairing and servicing appliances. Our technicians are true experts in their field. Refrigerator Repair in San Diego, CA we perform promptly and efficiently. And it's not just words. You can always see it for yourself.
However, even in the most reliable and expensive equipment, serious problems can occur. It depends on several factors: improper operating conditions of the cooling unit, mechanical damage and natural wear and tear of the parts. To understand the problems and quickly fix them can only a competent specialist San Diego Refrigerator Repair. Our company offers the services of such masters – conscientious, reliable, and experienced.
Refrigerator repair – major failures
If the slightest malfunction of your refrigeration equipment occurs, you need to contact the experienced professionals at Refrigerator Repair in San Diego, CA right away. After all, even the most minor breakdown can lead to serious consequences. A refrigerator is an integral mechanism, and the work of its individual parts are interrelated. A problem in one area immediately causes a problem in another.
Our specialists have prepared the most frequent problems that occur in modern refrigerators:
The most serious refrigerator malfunction is the failure of the compressor. This is all very serious, because in most cases it is not repairable, and compressor replacement is an expensive procedure. But only a

San Diego Refrigerator Repairs

specialist can give you an honest answer about the condition of the compressor. If the compressor is broken, the refrigerator will turn on for a few seconds and then immediately stop working. You will also be sure to hear the characteristic clicks that the relay makes.
Breakdown of the electronic board. If the electronic module is broken, the unit simply will not turn on. Or the refrigerator switches on and off "arbitrarily", and the intervals between switching on and off can be different. During this time, the refrigerator display blinks, the relay may make clicking noises, and the LEDs also blink erratically. Accurate diagnosis and

Refrigerator Repair in San Diego, CA

is no problem for our specialists.
Fan malfunctions are signaled by signs such as lack of cooling inside the refrigerator compartment and the refrigerator running non-stop. This can lead to overheating of the compressor and complete loss of performance.
Failure of the refrigeration sensor is like fan failure. Here, the smooth operation of the equipment is also characteristic, and the temperature of the chamber is much higher than the values set by the regulator.

Failure of the thermal regulator. The first sign can be that the refrigerator does not turn on completely, is silent and does not make a single sound. Determine that it is a broken thermostat, can only specialist

San Diego Refrigerator Repair,

since this symptom is characteristic of a broken compressor. Another sign of a broken thermostat is a frozen snow coat, and the unit will run almost nonstop.

Freon leakage in refrigerators is a common problem. A typical symptom is the refrigerator constantly running without interruption. Thus, the refrigerating chamber is not cooled at all. In this case the compressor works simply on wear and tear. If you don't contact a

Refrigerator Repair in San Diego, CA

professional in time, the compressor will fail. And that's a lot more expensive than just refilling the freon.
Every technician will tell you that a breakdown is better prevented. To do this, follow the rules of operation prescribed by the manufacturer, avoid mechanical damage to the camera. And with frequent voltage drops in your home, use stabilizers for all home appliances.
But if any malfunction of your refrigerator happens, do not panic right away. Trust the experts at Appliance Service Center to do a complete diagnostic of your refrigerator, determine the cause of the breakdown, and fix it quickly. Our Refrigerator Repair in San Diego technicians regularly improve their professionalism. And the warranty we provide is more for your peace of mind. We know how to repair appliances so that they will work reliably for years to come.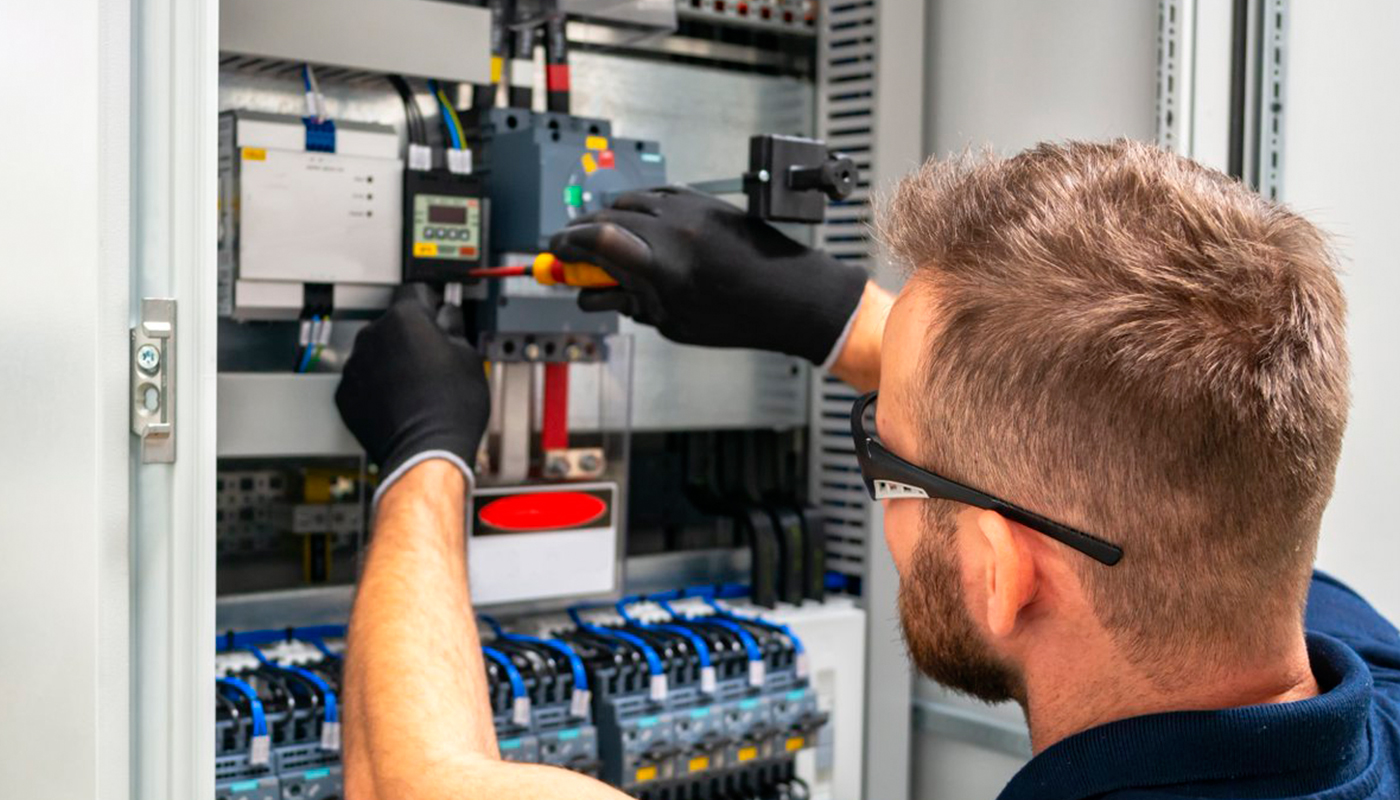 We use only professional equipment and tools, original spare parts, and high-quality consumables. Our technicians have 20 years of experience working with all types of household appliances from well-known brands. Specialists constantly improve their skills to provide you with high-quality services.
Frequently Asked Questions
Do you have any questions you would like to ask us? We recommend reading the answers to the most frequently asked questions first. If you don't find the information you need here, give us a call.