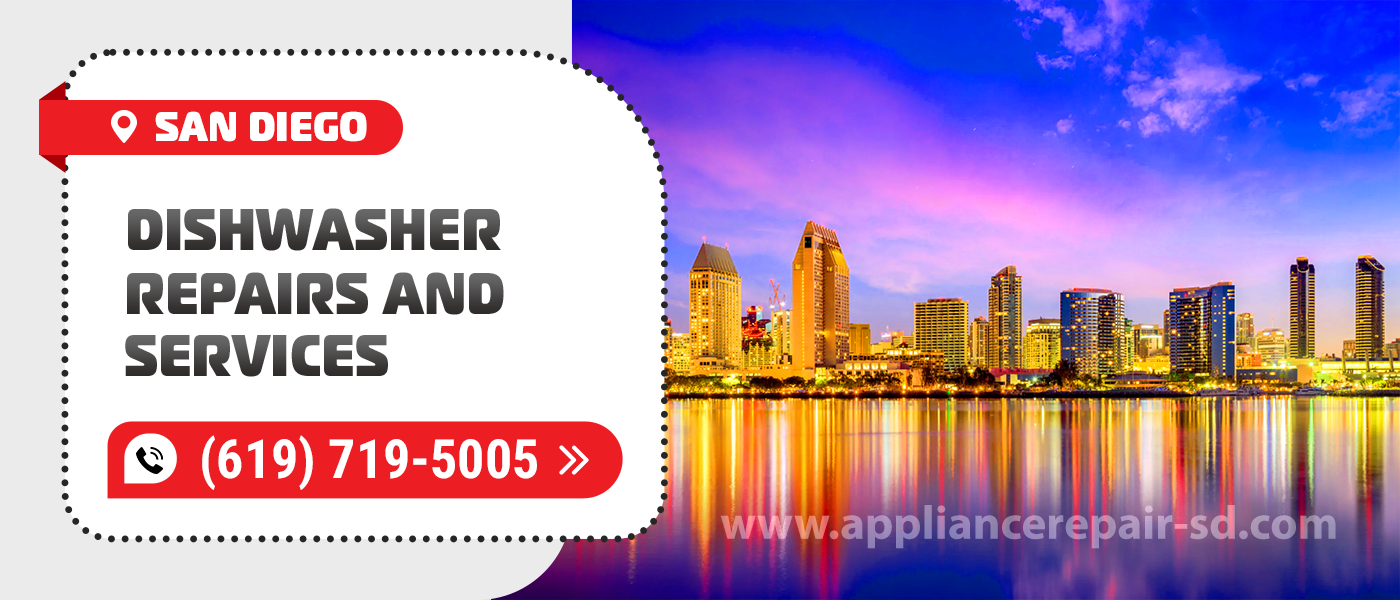 Dishwasher Repair in San Diego
The life of modern man is very rich and diverse. In a series of active daily events, we are not willing to waste precious time on minor household chores, when there are our helpers. One such indispensable helper, especially in a large family, is the dishwasher. And what do you do if it breaks down? You have a professional Appliance Service Center for that. This is a professional service center and Dishwasher Repair in San Diego, CA. Leave your personal time to yourself and trust us with the rest of your appliance hassle!
Dishwasher repair with a guarantee
Household appliances of this class require careful attitude and timely care. Masters of our service center will perform a quality San Diego Dishwasher Repair at affordable and affordable prices.
Typical malfunctions of dishwashers
As with any other appliances, dishwasher malfunctions can be electronic, mechanical, and hydraulic. Our technicians are versatile, possessing all the necessary skills for extensive and accurate diagnosis and the same Dishwasher Repair in San Diego, CA.
Electronic malfunctions can be caused by a malfunction in the control module, a short circuit due to moisture ingress. Or because of a sudden power surge in the electrical grid.

Mechanical failures occur due to violation of operating rules, as well as due to natural wear and tear of individual assemblies and parts.

Failures of a hydraulic nature are associated with the peculiarities of the functioning of the device. They can include leaks, depressurization and other problems associated with the supply and diversion of wastewater.
San Diego Dishwasher Repairs technicians respond quickly to your requests and calls. With us, your appliance will resume its serviceable operation within a day.
Our service center's qualified technicians have all the knowledge and experience necessary for quality work. Thanks to professional tools and equipment, as well as the presence of original parts, repairs will be made qualitatively and in the shortest possible time. For all types of work an official guarantee of up to three months is provided.
Dishwasher breakdowns and malfunctions
It is very important to notice deviations in the operation of your appliances in time and timely contact a specialized center for Dishwasher Repair in San Diego, CA.
Dishwasher not washing all the way through.

Bad water supply/drainage.

Machine does not dry dishes.

Scale builds up on parts that come in contact with water.

Dishwasher does not heat water.

Complete failure to operate.

Dishwasher leaks.

Dishwasher shuts down.

The appearance of additional, uncharacteristic noises during the operation of the household appliance.
All these and many other breakdowns can be eliminated by our specialists. The main thing is not to try to eliminate the breakage yourself. This can be detrimental to the equipment and dangerous to your life.
San Diego Dishwasher Repair is performed exclusively by experienced and highly skilled technicians. Upon completion, our handyman will check the quality of his work and provide a warranty. But this is more for your peace of mind. After all, we know how to repair appliances so that they do not break down again. 
The key to quality repair in our company are two main factors
Professionalism of our technicians.
Our company employs specialists with 20 years of experience. Each technician regularly undergoes training at manufacturers of modern equipment. Masters are thoroughly knowledgeable in modern equipment and repair technologies. You can safely trust Dishwasher Repair in San Diego, CA to our professionals.
We only work with genuine replacement parts.
Our technicians never work with cheap parts of dubious quality. After all, name-brand parts are more durable and fit your equipment perfectly. And that's the key to the uninterrupted longevity of your dishwasher.
Appliance Service Center cares about its reputation and name. And these are not empty words. Masters can fix any problem, no matter how complicated it may be. For us the main thing is peace of mind and comfort of our clients and, of course, the serviceability of their equipment. We are responsible for our San Diego Dishwasher Repair and Service to every customer. Over our many years of successful experience, we have left thousands of our customers satisfied. You can read their testimonials on our website. But the most powerful thing is that they recommend us to their friends and acquaintances.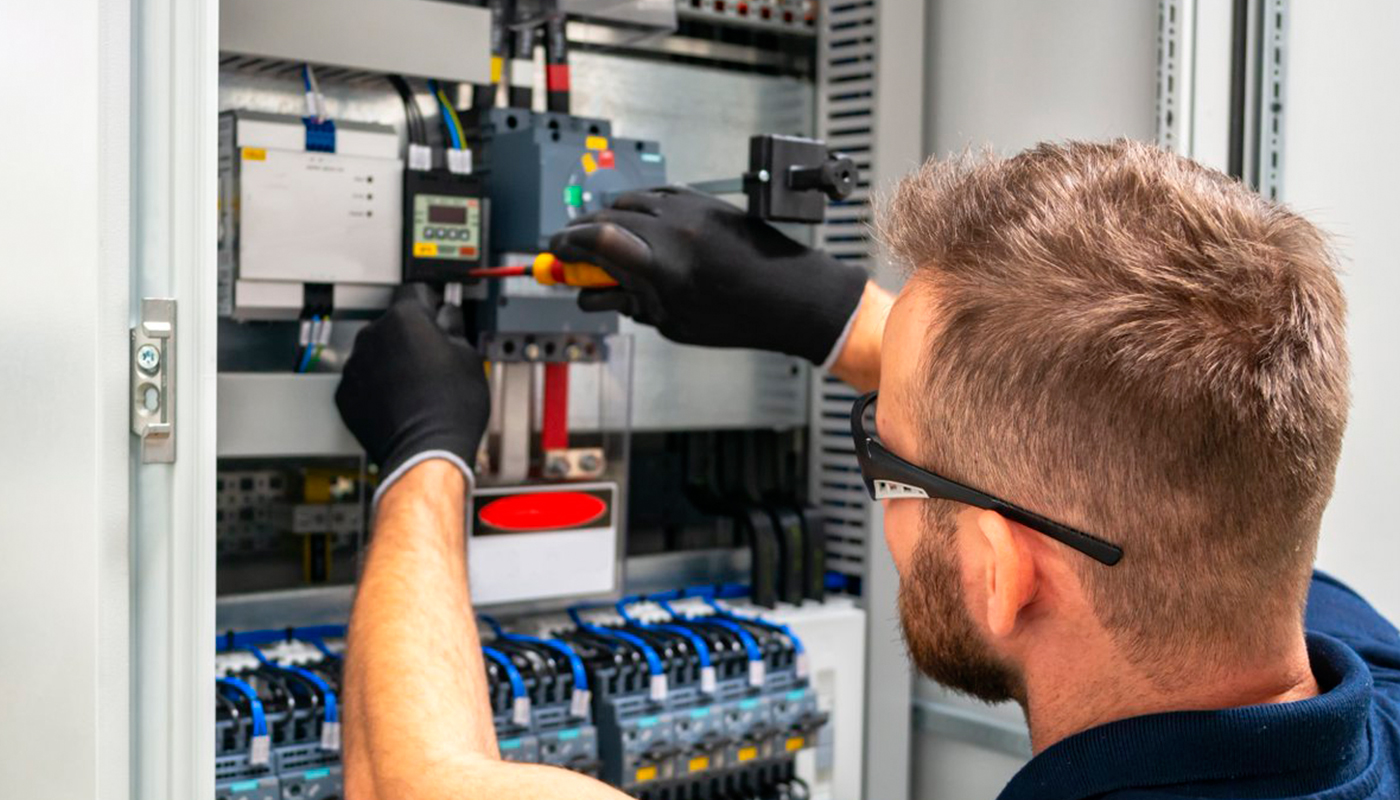 We use only professional equipment and tools, original spare parts, and high-quality consumables. Our technicians have 20 years of experience working with all types of household appliances from well-known brands. Specialists constantly improve their skills to provide you with high-quality services.
Frequently Asked Questions
Do you have any questions you would like to ask us? We recommend reading the answers to the most frequently asked questions first. If you don't find the information you need here, give us a call.