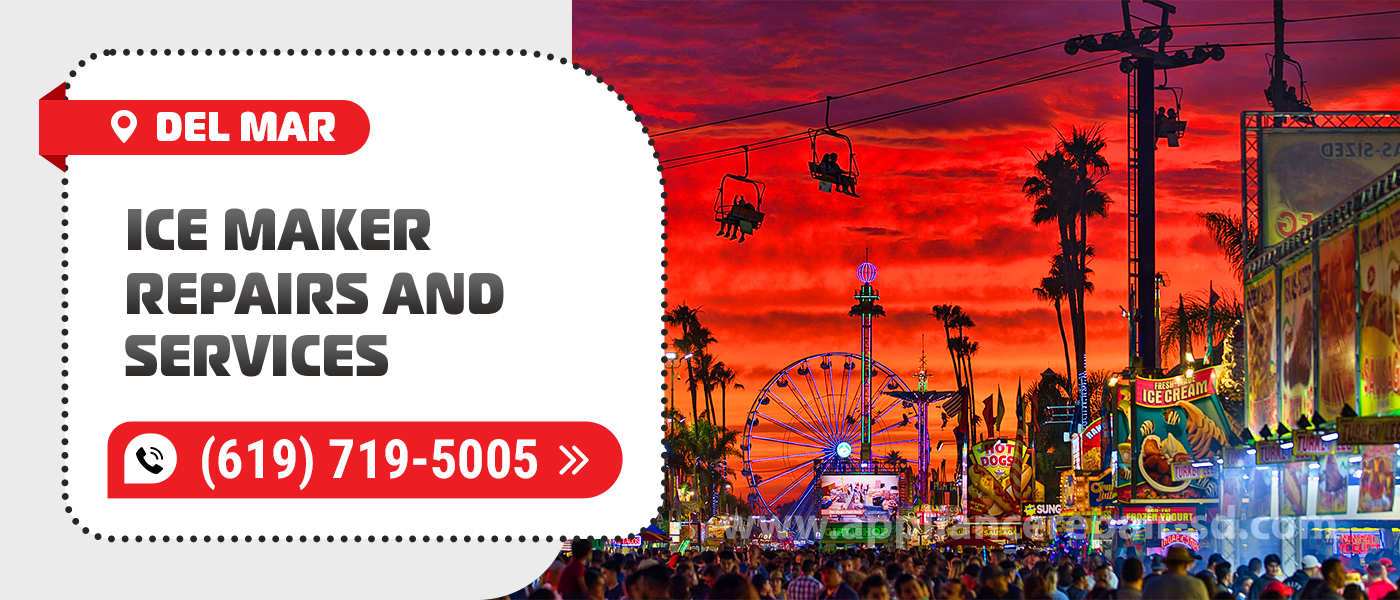 Ice Maker Repair in Del Mar
If you are reading it, you are probably interested in the best Ice Maker Repair in Del Mar, CA. So now you found it! Appliance Service Center is always ready to eliminate and prevent breakages with your electronics. Our proficient team proceeds with any tasks precisely and at the highest quality level. We offer the widest range of services for any unit and the most comfortable conditions for clients. With us, you get the best result in the shortest terms and at the most favorable price.
Our company provides the most effective solutions since 2001. The time gave us precious experience, so there is nothing we cannot deal with. Our team can easily deal with breakages of any complexity in all models of ice makers of all brands. They know all the subtleties of commercial and household units, so conduct the most proficient services in all cases. Applying to us, you get a decent Del Mar Ice Maker Repair regardless of what happened. We deal easily with luxury and the latest appliances too, as our technicians get licenses for working with them.
There are many issues you may face with your ice maker. The most common of them are…
The water is leaking, dripping, or condensing inside/under the unit,

The temperature is too warm or too cold,

You cannot adjust any settings as the control module works wrong.

The information screen is blank, shows an error message, or is not glowing.

You cannot turn it on or off.

The appliance does not make any ice.

The ice cubes have the wrong shape, size, or consistency.

The cubes are covered with ice mold, and you cannot eject them easily.

The cubes do not fall into the ice basket.

The cubes go on falling into the ice basket when it is already full.

The fan, control module, compressor, ice-cutting mechanism, motor, power switch, sensor, control arm, gearbox, or other hardware is out of order.

The water filter or supply valve is obstructed or damaged.

The water supply (water line, filter, pump, or reservoir) is blocked.

The cubes have a filthy smell or taste.

Damaged cord, isolation, or plug causes troubles with the electricity supply.

The refrigerating coolant is leaking.

The door hinges, springs, joints, latches, lid switches, interlocks, gaskets, leveling feet, belts, bearings, fan blades or baffles, flaps, buttons, knobs, inlet pipes, inner tubes, or other parts require replacement.

The unit is making gurgling, clicking, knocking, bubbling, humming, buzzing, or other sounds or vibrations.
We offer the best prices for any Ice Maker Repair in Del Mar, CA we provide. We can adjust to any budget, so you pay affordable money for a decent job. To make you not doubt the fairest cost of our work, we report all the expenses to you. We also have pleasant discounts for our clients. They are $25 off for online booking, $30 off for veterans and seniors, and 15% off for returning clients. Caring for the most effective usage of your money, we do not proceed with not cost-effective work.
To find out, what is the best way out in your case, you can get free consultations or remote diagnostics. These features help to indicate the reason for the breakage and the best way to eliminate it. They also let us announce the approximate cost of Del Mar Ice Maker Repairs unless it is not advisable. We honestly tell you if the best solution is to replace your appliance. We pick the most effective way out of any situation. Mostly, after such conversations, the only thing left is to pick the most suitable time for our arrival.
Our technicians come to your address exactly when you need them to. Due to our convenient location and perfectly customized management, we spend minimum time on the road. Thus, we offer the quickest Ice Maker Repair in Del Mar, CA. In an absolute majority of orders, it takes less than a day to complete your task. And if your case is urgent, you can rely on us too. Our technicians depart to your address within 15 minutes after you apply. It costs just a bit more but ensures the soonest possible solution.
The speed of the very work is high too. The professionalism of our team + the best equipment, tools, and materials = the most fluent and accurate result. With such a complex approach, we do not doubt the highest quality of our work. To ensure the long and proper functioning of your ice maker, we pick perfectly fitting parts for each model. We have a huge choice of original and alternative spare parts in stock, so always find the most suitable ones. We provide a long-term guarantee for each Del Mar Ice Maker Repair, as we are responsible for our actions.
That is not the only sign of our reliability. The main indicator is the opinion of people, who applied to us for Ice Maker Repair in Del Mar, CA. They are absolutely happy with the result of our work. Thus, our clients confidently return to us with other tasks too. They recommend us to others, as know that our staff is the best professionals. You can see tons of 5-star reviews on our Google page, which reflect an honest estimation of our actions.
Appliance Service Center has the most friendly, skilled, and reliable team with 20+ years of experience. Thus, we provide the most effective solutions in the most comfortable conditions for each client. Regardless of what happened, we offer you the quickest way out at the best price. Just call us or place an online application whenever needed. With us, you get the most high-quality Del Mar Ice Maker Repair and Service!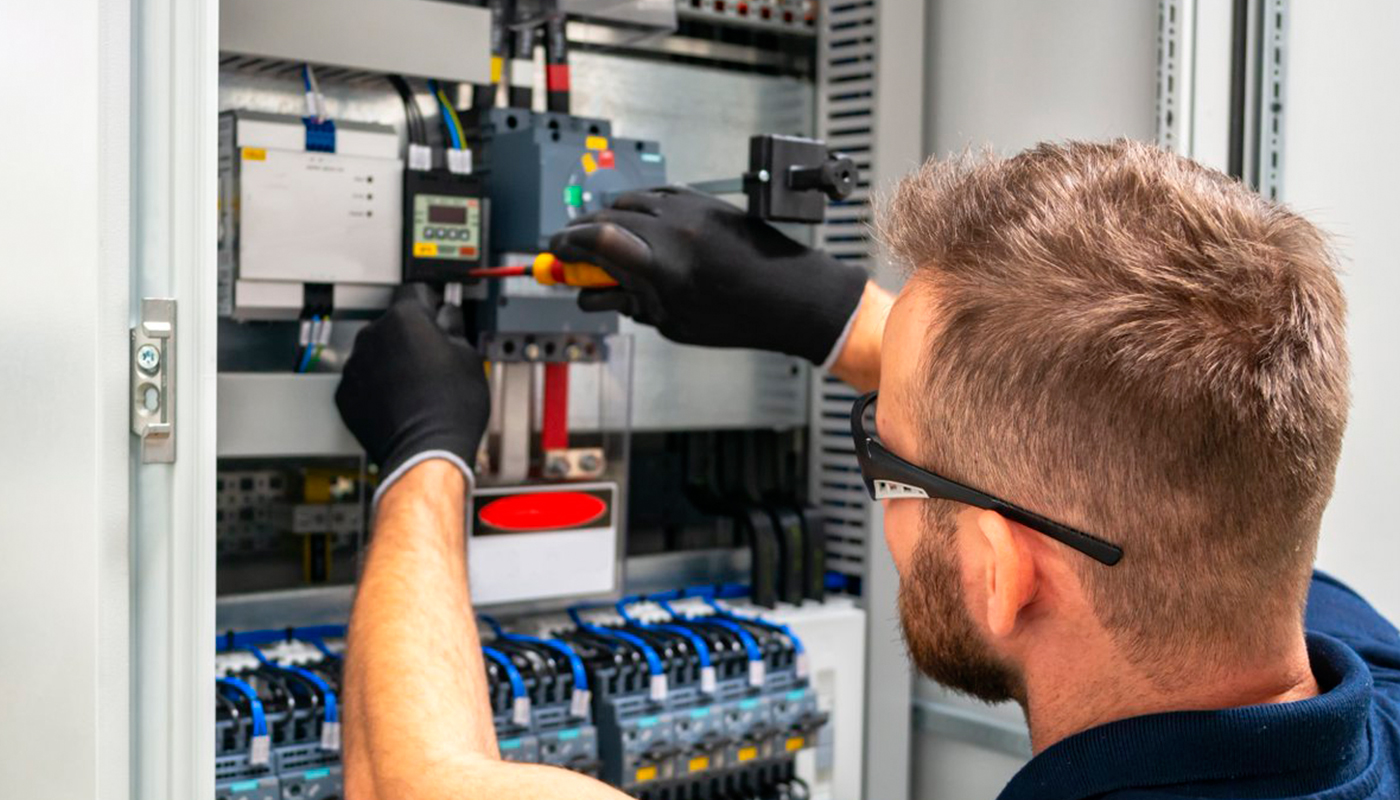 We use only professional equipment and tools, original spare parts, and high-quality consumables. Our technicians have 20 years of experience working with all types of household appliances from well-known brands. Specialists constantly improve their skills to provide you with high-quality services.
Frequently Asked Questions
Do you have any questions you would like to ask us? We recommend reading the answers to the most frequently asked questions first. If you don't find the information you need here, give us a call.