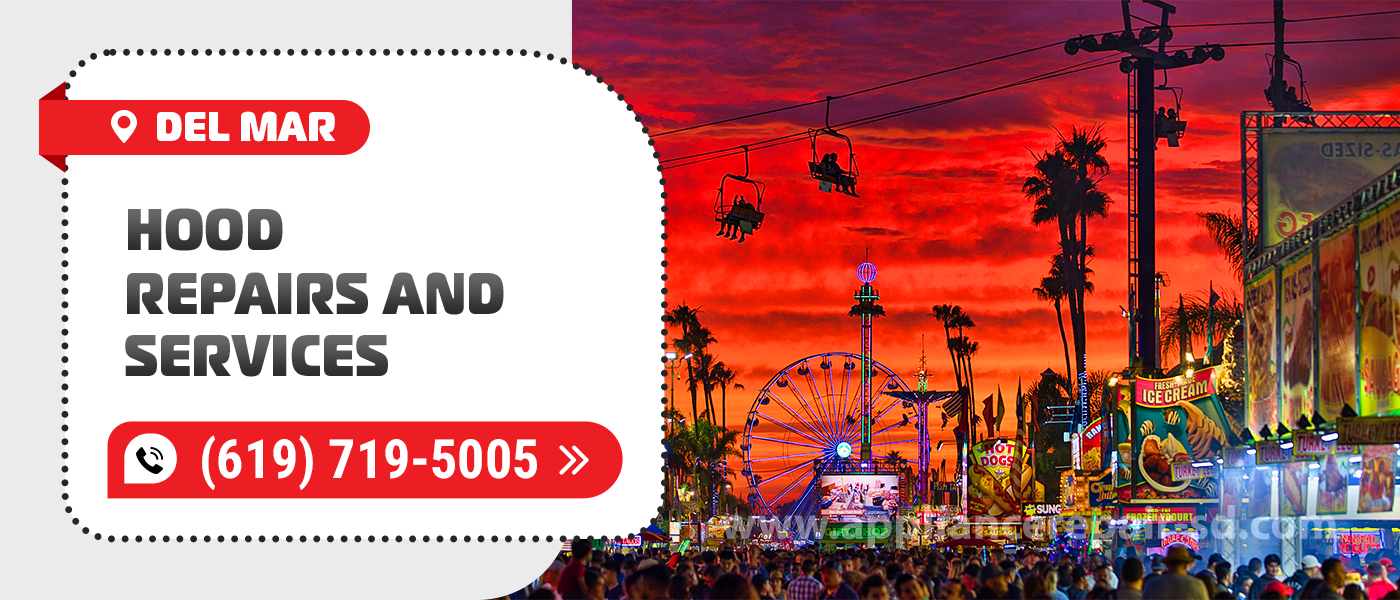 When a hood fails, you probably notice that the air in your room or workplace is not clean enough. Especially if the talk is about some plant, industry, or restaurant. It is not only uncomfortable but also harmful. To eliminate or avoid issues with hoods, Appliance Service Center is your best assistant. Our team deals with it for over 20 years so far. We conduct the most effective and high-quality Hood Repair in Del Mar, CA. Our dear customers get the best results swiftly and at the most favorable price.
Our team faces no issues in making any model of any brand of the hood back to normal. They are dealing even with luxury and the latest ones, as develop their qualifications all the time. The skills and knowledge of our technicians are outstanding, so they always know how to complete any task properly. We offer the most high-quality and reliable Del Mar Hood Repair. And we never doubt it, so back up our labor with a 90–day guarantee.
There is nothing we cannot deal with. No matter, what is wrong with your unit, we swiftly eliminate any issues! Here is the list of the most common troubles that may happen to your hood.
It is not absorbing smells, smoke, or moisture.

It absorbs the filthy air too weakly.

The airflow is too poor or too strong.

The keypad, touchpad, display boards, buttons, knobs, switchers, or main control board have a loose connection, do not respond, are damaged, or malfunction.

The downdraft does not go up, stay up, or shift down.

The unit gives out an electrical, burning, or foul smell.

While the hood is on, it makes too loud noises, like vibrating, buzzing, hooting, grinding, clicking, humming, etc.

The water drops are condensing on the grates or inside/under the appliance.

The lamps or light indicators are going on and off or not glowing.

The blower wheel, light socket, motor shaft bearings, fan blades, baffles, switches, ducting system, knobs, buttons, wires, isolation, plug, or other details are worn-off or damaged and require replacement.

The installation was incorrect.

The grate, filter, or ventilation is blocked with grease and dust.

You cannot turn it on, or it turns off itself or goes on and off repeatedly.

The driver, blower motor, control board, light assembly, or fan is not working.
When we arrive at your place, we are prepared for anything! Our team has a set of the best professional tools to conduct any procedure neatly and precisely. For each Hood Repair in Del Mar, CA we pick the most suitable spare parts. We are in charge of our choice, so provide a 1-year guarantee for all details. For any commercial and household appliance, we have various original and alternative details in stock.
Sometimes, the needed details cost too much, which makes the work not cost-effective. And in such cases, we rather recommend you replace your hood. If we indicate it when arrive, we only take a little service fee. Our goal is not to waste your time and money and provide only efficient Del Mar Hood Repairs. The price of our work is always the fairest and most affordable. Our clients always know what they pay for. And we also have pleasant discounts. They are $25 for online booking, $30 for seniors and veterans, and 15% for returning clients.
We recommend you find out what is the most effective solution for you really quickly. For that, you just need to contact us and ask about anything you are interested in. We offer free consultations and remote diagnostics for our clients. These options help to detect the reason for the breakage and the best way to eliminate it. It lets us announce the approximate cost of the needed Hood Repair in Del Mar, CA beforehand. But if the issue is minor and we can swiftly instruct you by phone, we gladly do it.
When things are clear, you only need to appoint our arrival. We can adjust to any time you need. An urgent situation? The technician sets off immediately for a little emergency fee! Do you need to fix your hood during days off or after hours? Surely, as we are open round the clock. We offer the swiftest Del Mar Hood Repair in any situation. Over 90% of them take less than a day to complete.
The best conditions make clients absolutely happy for picking us. With us, they get brilliant results and the friendliest attitude. Thus, our customers recommend our Hood Repair in Del Mar, CA to other people as the most efficient and durable. They return to us to fix other units too, as they have no doubts about our professionalism. Since 2001, we have reanimated tons of electronics and gained the trust of thousands of clients. That is the best marker of the reliability of our company.
Appliance Service Center cares for the comfort of customers and the perfect performance of their items. We know what to do in any situation and offer the most effective solutions. If your hood requires care or fixing, do not hesitate to call us or place an online application. We provide you with the quickest high-quality Del Mar Hood Repair and Service at the best price!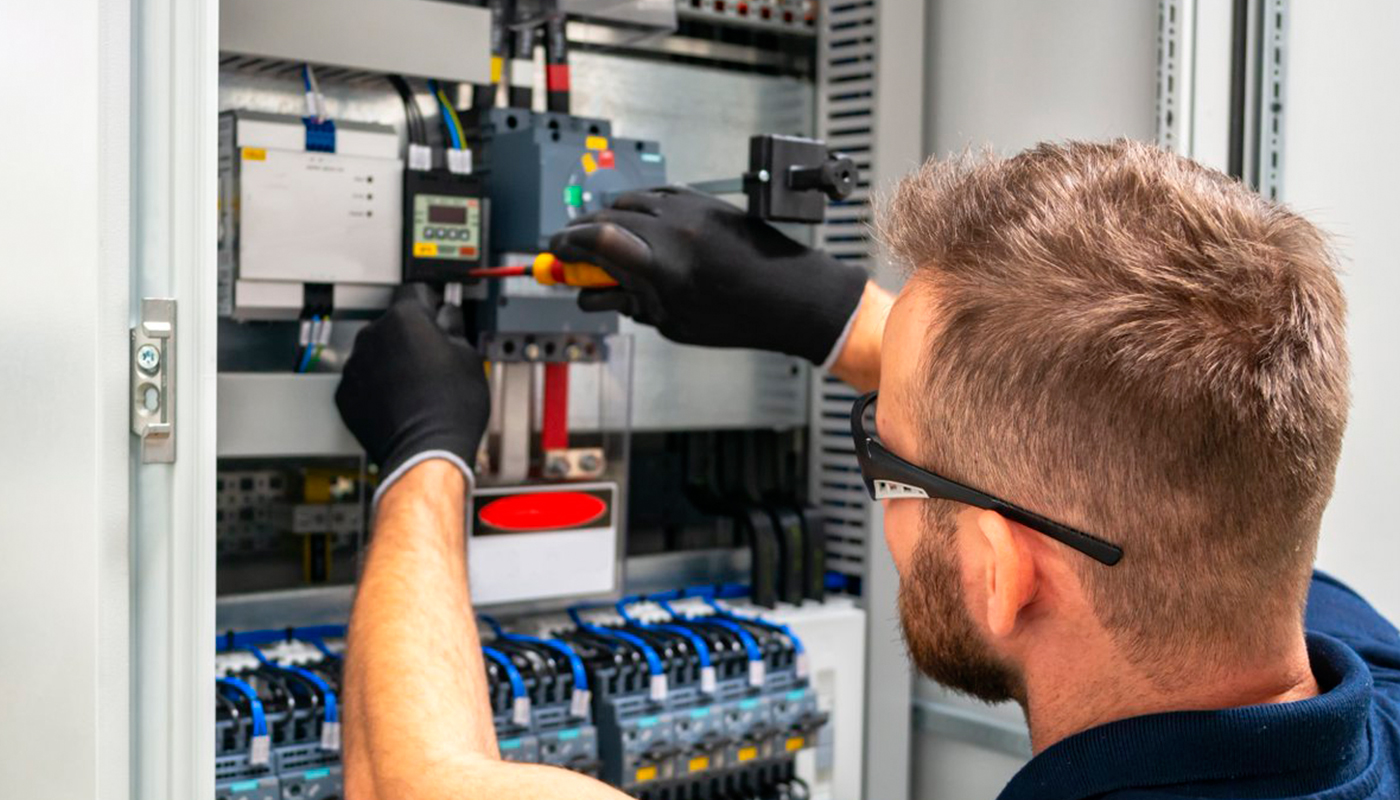 We use only professional equipment and tools, original spare parts, and high-quality consumables. Our technicians have 20 years of experience working with all types of household appliances from well-known brands. Specialists constantly improve their skills to provide you with high-quality services.
Frequently Asked Questions
Do you have any questions you would like to ask us? We recommend reading the answers to the most frequently asked questions first. If you don't find the information you need here, give us a call.