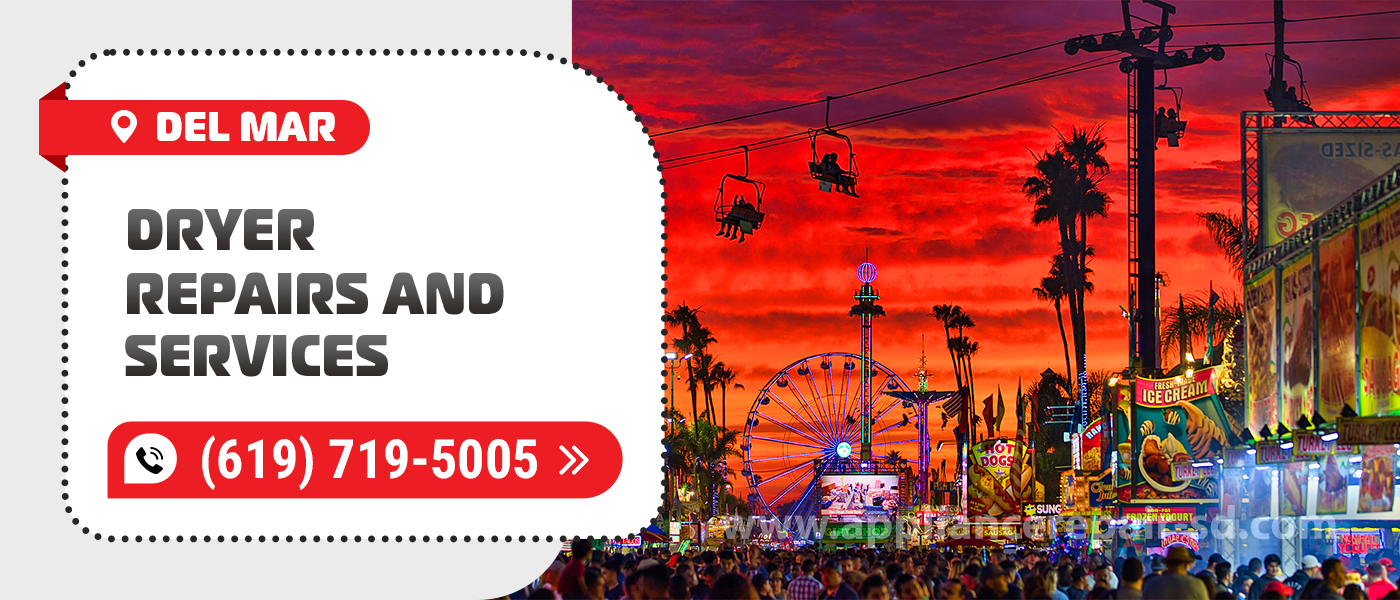 Such an appliance, as a dryer is not vital, but it makes our routine chores more comfortable and quicker. Thus, you cannot be happy if it starts working wrong or totally fails. But do not start to panic, as Appliance Service Center has the best solution! Our team provides a whole range of services at the best price and the highest quality. We offer the quickest Dryer Repair in Del Mar, CA in the most comfortable conditions!
The most essential thing about any repair is the quality of work. We always guarantee the flawless functioning of your unit. We provide 90-day labor and a 1-year details warranty, so you are sure of our responsibility. Each of our technicians has over 20 years of experience. Their skills and knowledge are at the top level, thus they fluently deal with anything. With us, you get the most precise Del Mar Dryer Repair for any unit, regardless of its brand and model. We have licenses for working with luxury and the latest dryers too.
The quality of work depends much on the details we use. As we have all the needed original and alternative parts in stock, we use the best ones for each order. Picking the most suitable ones ensures smooth and durable performance for your appliance. We also use the best professional tools, materials, and equipment for each Dryer Repair in Del Mar, CA. Thus, we conduct all procedures accurately and neatly. We have the most effective approach for any commercial and household dryer.
Here you can see the list of the most common issues with dryers.
Problems with the timer, motor, fuse or circuit breakers, start switch, blower wheel, cycling and high-limit thermostat, thermal resistor, or heating element.

The unit does not heat and dry clothes, so they remain wet.

The drum is not spinning.

The tub is cracked, so it may rip clothes, or is misplaced.

The appliance is vibrating, buzzing, clicking, humming, thumping, gurgling, or making other unwanted sounds.

While working, it is jumping or moving around the room.

The dryer makes out a burning or electrical smell.

The appliance cannot turn on or complete the drying cycle, it pauses midway, shuts off itself, goes on and off repeatedly, dries too long, or works non-stop.

Installation mistakes.

The plug, cord, gas valve, or ignitor is faulty, so the electricity or gas supply is disrupted.

The control panel requires recalibration.

The information screen shows an error, malfunctions, or is blank.

The controllers do not respond.

The door latches, interlocks, lid switches, gaskets, joints, hinges, or springs are deformed, so the door cannot close, open, or latch.

The door glass is cracked.

Some details are worn-off, damaged, or lost, so require replacement (handles, buttons, knobs, touchpads, switches, belts, drum support rollers, valves, bearings, blades, glides, leveling feet, etc.).

The light indicators are not glowing.

The body of the dryer heats too much.

The ducting system, moisture sensor strips, exhaust vent, lint filter, pipes, or hoses are clogged or dirty.

The tube and clothes have a foul smell.
Another important aspect for clients is the cost of work. In our case, it is always the most favorable and the fairest price. We do not overcharge and have no hidden fees. Our company provides the most affordable Del Mar Dryer Repairs. We adjust to any budget and offer only cost-effective solutions. If we indicate that the dryer is beyond repair or the work is not advisable, we honestly tell you. If we detect it when arrive, you pay a little service fee and get recommendations for picking the best replacement. We also have discounts for veterans, seniors, returning clients, and booking online.
Our friendly staff is always ready to provide you with a free consultation or remote diagnostic. You can get any needed information and clarify the condition of your dryer. Just tell us what makes you worry, and we quickly find the reason for the problem. It also helps to find the most effective solution and its approximate cost. In some cases, we can instruct you by phone. In other situations, the only rational solution is to replace your unit. But mostly, we arrive and conduct the most durable and high-quality Dryer Repair in Del Mar, CA.
You can pick any suitable time for you. Our local department in your area is open round the clock. Thus, we always are available for the swiftest Del Mar Dryer Repair. In over 90% of orders, we complete the task on the same day you apply. You can also apply for an urgent arrival for a slightly higher price. Our specialists will set off to your address within 15 minutes after your request.
You can rely on us in any situation, as our numerous customers do. They are absolutely happy to apply for Dryer Repair in Del Mar, CA exactly to us. As we care for our customers the most, we reach the best result for any situation. And they prove it in numerous 5-star reviews. They return to us with other tasks too and recommend us to friends. The trust of our clients is the best appraisal and motivation for us!
Our company has been providing the best Del Mar Dryer Repair and Service since 2001. We always seek the most effective solutions and the most comfortable conditions for each customer. With Appliance Service Center, you get work of the highest quality in short term and at the most reasonable price. Just call us or place your order online. Our proficient team will make your dryer perform like a brand-new one again!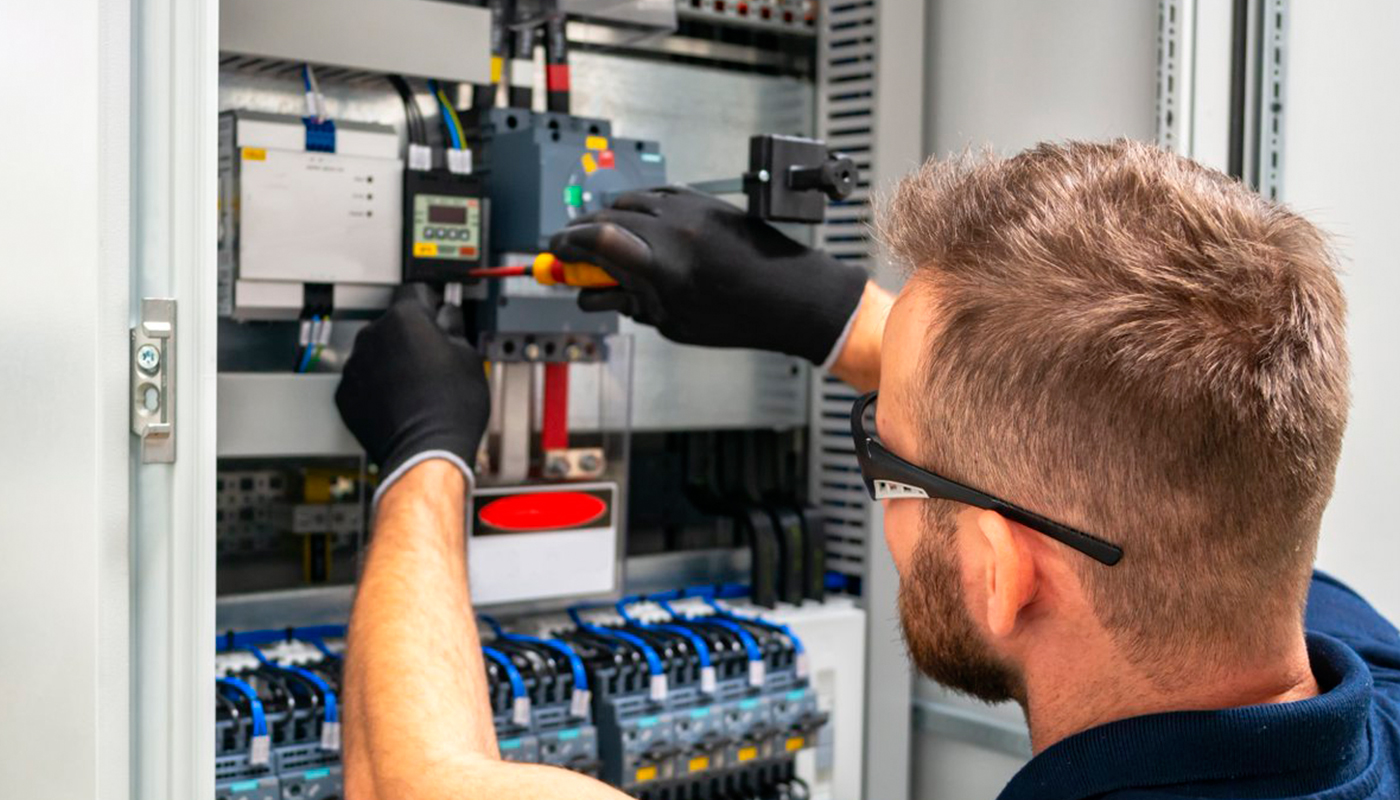 We use only professional equipment and tools, original spare parts, and high-quality consumables. Our technicians have 20 years of experience working with all types of household appliances from well-known brands. Specialists constantly improve their skills to provide you with high-quality services.
Frequently Asked Questions
Do you have any questions you would like to ask us? We recommend reading the answers to the most frequently asked questions first. If you don't find the information you need here, give us a call.