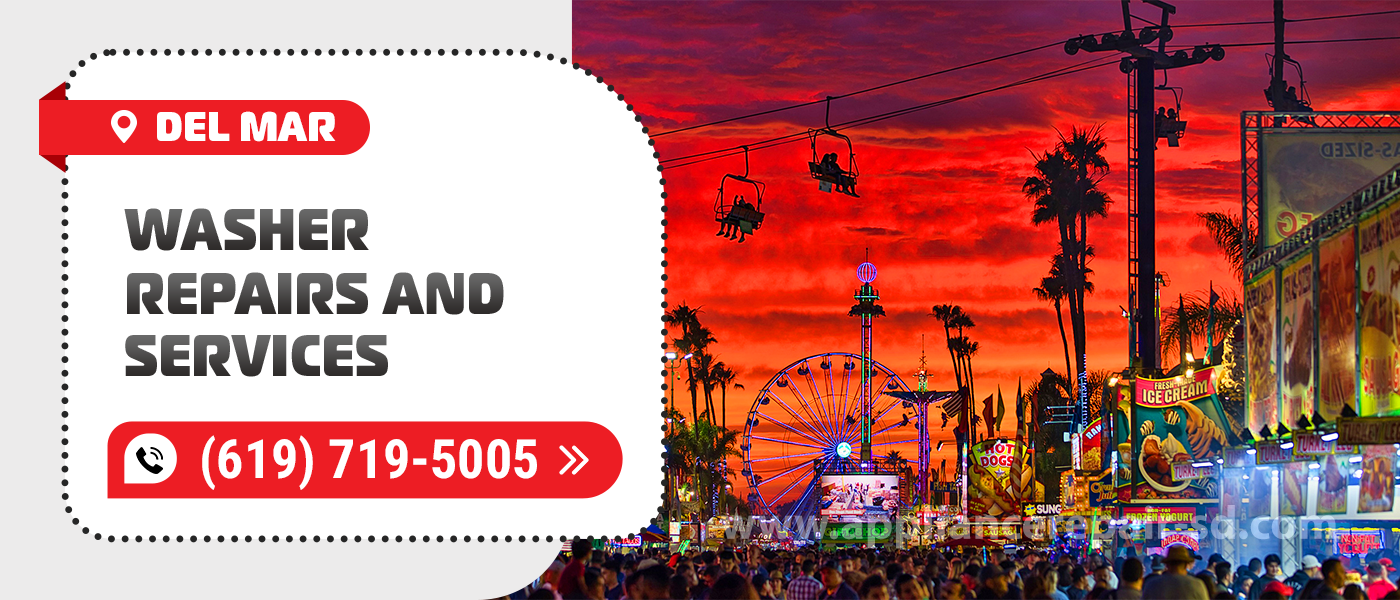 Washing machines have become those items we cannot imagine our routine without. But many owners of these units forget that they require regular maintenance to serve properly for a long. If you need help in serving or fixing your washer, Appliance Service Center can offer the best solution. Our team conducts a whole range of services for these units at the highest quality. We conduct the swiftest Washer Repair in Del Mar, CA at the most affordable price.
The results of each work always depend on many aspects. Thus, we have a complex approach to each order, offering the most comfortable conditions for you. We are responsible for everything we do, so back up each Del Mar Washer Repair with a long-term guarantee. To make our clients satisfied with our work, we do our best in timing, pricing, quality, details, and equipment. Our customers are glad about picking us, apply to us again, and recommend us to friends. They leave many appraising reviews on our Google page.
Since 2001, our team never stops developing. Our technicians regularly undergo training and get licenses for dealing with all types of washers. Thus, they properly serve the oldest and newest, budget and luxury, commercial, and household units of all brands and models. And the quality of their work is always brilliant. They conduct the most effective Washer Repair in Del Mar, CA regardless of how complex is the issue. For large and complex units, the team of technicians arrives at your place and quickly resolves any issues. The guarantee for our labor is 90 days.
Still, there are cases when we arrive but do not proceed with any repair. Unless it was your decision, it happens if we indicate the work not to be advisable or cost-effective. In such a case, you only pay a little service fee and get recommendations for picking the best replacement. We never want you to waste time and money in vain. So, we are honest about the condition of your unit and the expenses for fixing it. With us, you get the most effective Del Mar Washer Repairs at the fairest price. We also have discounts for returning clients, veterans, seniors, and online booking.
You can find out the approximate cost of the needed work, the best solution, and any other information in minutes. For that, just call us and get a free consultation or remote diagnostics. It helps quickly clarify the situation and plan the Washer Repair in Del Mar, CA in the most convenient way. Plus, our specialists will know beforehand which details and tools they should take. We have a big choice of original and alternative spare parts, so always pick perfectly fitting ones. We provide a 1-year warranty for all details we use.
The replacement of spare parts is one of the most frequent procedures. Your unit may show that something works wrong in many different ways. Here is the list of the most common issues that you may face with your washer.
The washer is bouncing or moving around the room while spinning.

The drum is not spinning.

The washer is not heating the water.

The drum is broken or misplaced.

The transmission, agitator, motor, pump, timer, heating element, thermostat, or other hardware is faulty.

The washer is not draining.

It goes on filling with the water when is full or does not fill at all.

Spoiled water level control assembly, water inlet valve, off-balance switch, filters, pipes, hoses, belts, leveling feet, connectors, seals, knobs, buttons, switchers, handles, door glass, or other details.

Water or foam leaks outside the washer.

Clothes remain dirty, covered with foam, soaking wet, or become damaged.

The washing cycle takes too long, runs non-stop, goes on and off repeatedly, pauses itself, or cannot complete.

The body of the washing machine heats too much.

You cannot turn the washer on, or it turns off itself.

Controllers do not respond.

The screen is blank, shows an error, or is not glowing.

The control module requires recalibration.

You cannot select the needed wash mode, time, speed, or temperature.

The door cannot latch, open, or close, as its interlock, lid switch, latch, gasket, joints, springs, or hinges are deformed.

The appliance keeps tripping the power.

It gives out an electrical or burning smell while working.

The unit produces loud awkward sounds, like buzzing, humming, clicking, gurgling, thumping, or vibrating.

The tub and clothes have a filthy odor.

Hoses, pipes, filters, seals, valves, or dispensers are dirty.

The water or detergent supply is blocked.

The electricity supply is disrupted due to damaged wiring, isolation, or plug.

It was installed wrong, moved, or bumped.

The light indicator is flickering or burned out.
In over 20 years of working in this field, our team eliminated those and other issues many times. They always know what to do and proceed with all tasks precisely, swiftly, and responsibly. Providing clients with the best Del Mar Washer Repair, we aim to gain their trust. As the result, our company is getting better daily, opening new local branches, and successfully withstanding competition with other companies.
Due to having offices in many areas and perfectly organized management, we use our time wisely. Our technicians arrive at your place exactly at the appointed time. We provide the quickest Washer Repair in Del Mar, CA whenever you need us. Being available 24/7, we also offer urgent arrival. For a little additional payment, we rush to you no later than 15 minutes after you apply. And over 90% of normal orders take less than a day to complete. Your time is precious, so we never make you wait long.
As a reliable company, Appliance Service Center always provides the best services. The client focus, friendly attitude, and flawless completion of the hardest task are our distinctive features. We always reach brilliant results, and it is proven with time. Whenever you need any Del Mar Washer Repair and Service, just call us or place your order online! We arrange the most high-quality solution in the shortest terms and at the most favorable price!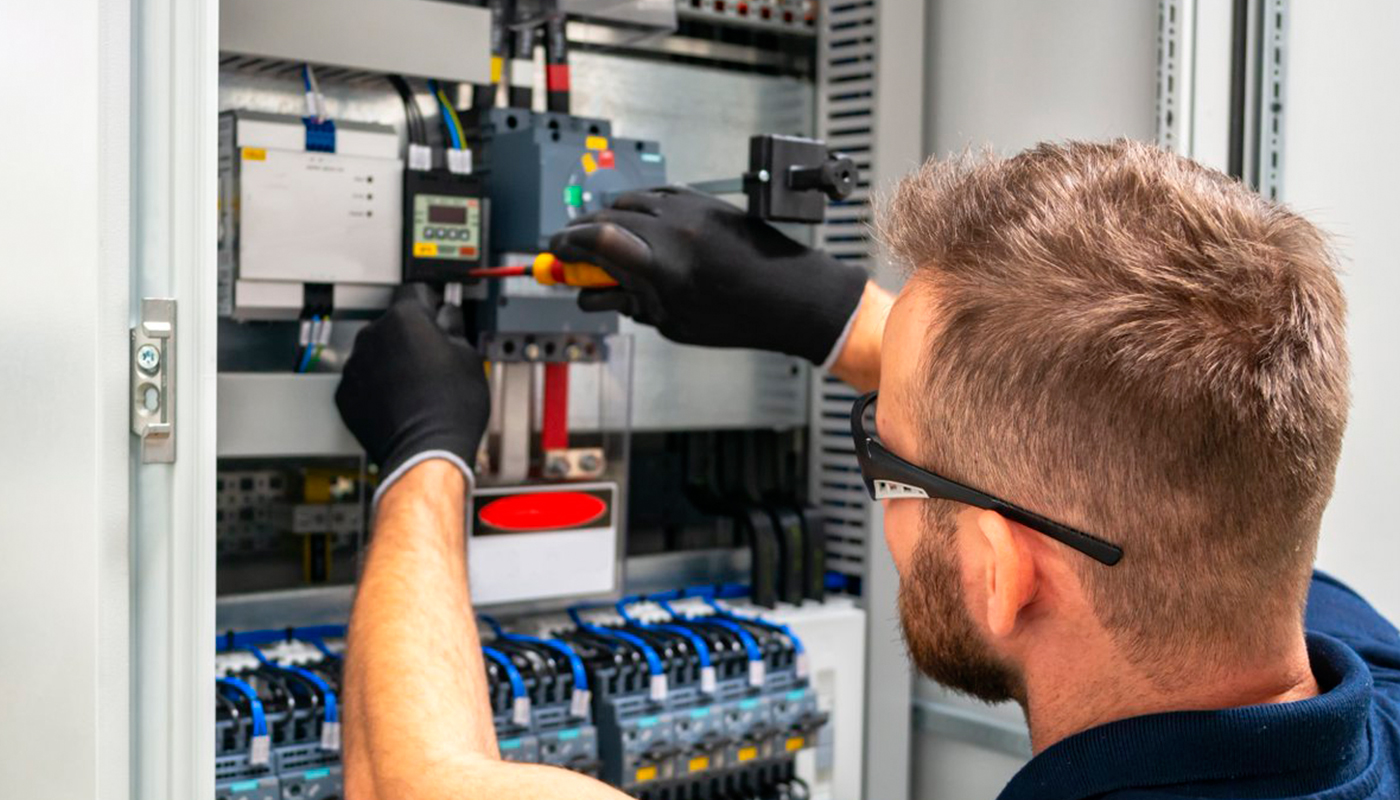 We use only professional equipment and tools, original spare parts, and high-quality consumables. Our technicians have 20 years of experience working with all types of household appliances from well-known brands. Specialists constantly improve their skills to provide you with high-quality services.
Frequently Asked Questions
Do you have any questions you would like to ask us? We recommend reading the answers to the most frequently asked questions first. If you don't find the information you need here, give us a call.