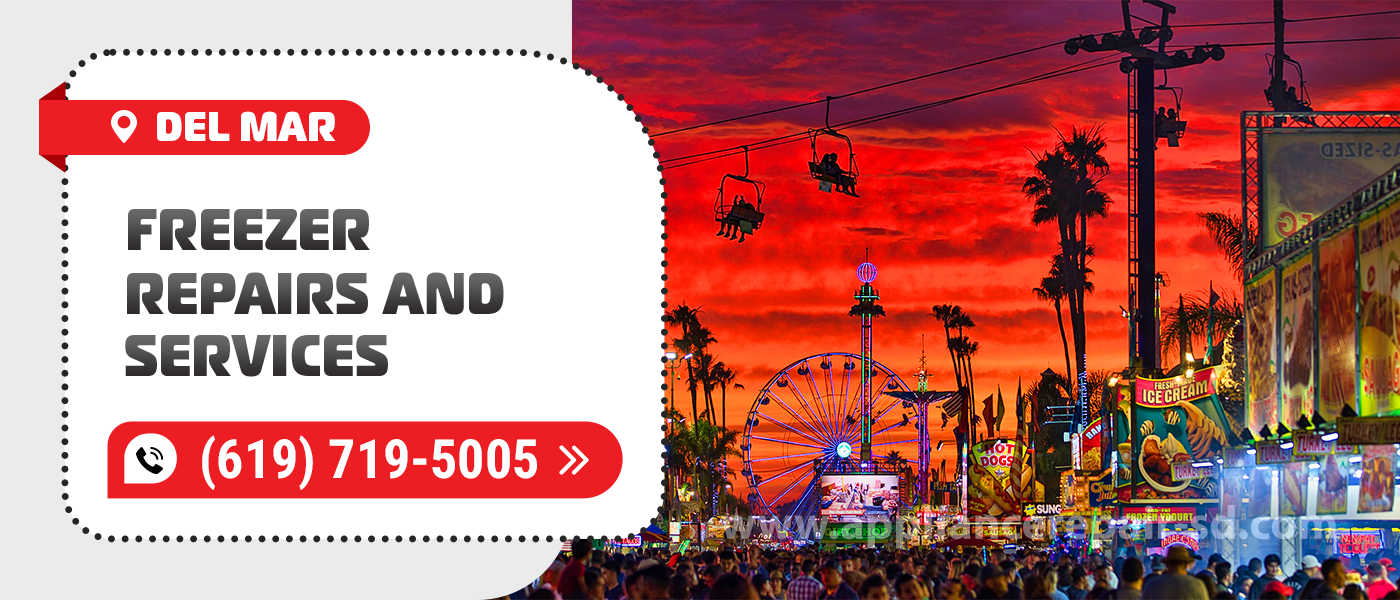 Freezer Repair in Del Mar
If your freezer requires maintenance or fixing, the best idea is to apply to Appliance Service Center. Our company successfully competes with others and goes on developing since 2001. We perfectly know how to care properly for your electronics. Our team conducts any Freezer Repair in Del Mar, CA at the highest quality level. If you want the most effective solution at an affordable price and in the short term, just let us know!
Our team deals with commercial and household freezers of any brands and models for over 20 years so far. Their skills are refined perfectly, and their knowledge is outstanding. Our technicians also have regular training to stay up-to-date and be useful for the latest appliances too. They have licenses from manufacturers, which prove their highest qualifications and let them work with delicate luxury units too. With us, you get the highest quality Del Mar Freezer Repair regardless of how complex is the situation.
We can resolve any issues with these units. The most common troubles with freezers are…
The appliance has a filthy odor inside.

While it is on, it makes out a burning or electrical smell.

The electricity supply is disrupted due to damaged wiring, isolation, or plug.

Any surfaces, doors, or shelves are deformed.

The door is not latching, closing, or opening normally because the gasket, joints, interlocks, latches, springs, hinges, or lid switches are out of shape.

The inner walls, products, or coils have a layer of snow or ice.

The temperature inside is too warm or too cold and you cannot adjust it.

The information screen, timer, controllers, or whole control module work wrong.

The freezer produces loud awkward noises, like vibrating, bubbling, clicking, gurgling, humming, buzzing, etc.

The appliance does not self-defrost.

Evaporator or condenser fans, vents, icemakers, overload protectors, defrost heaters or timers, compressor motors, compressor relays, thermostats, relay switches, evaporators, condenser coils, or other parts are out of order.

The refrigerant coolant is leaking.

Burned-out lamps or indicators.

The defrost drainer, drain pan, or drain tube is choked and the evaporator or condenser coils are obstructed with ice.

The water is leaking, dripping, or condensing under the unit.

The freezer goes on and off repeatedly or cannot turn on.

Some of the details are worn off, damaged, or lost and require replacement (hoses, leveling feet, belts, bearings, fan baffles or blades, water inlet valves, blown fuses, knobs, buttons, switches, handles, compressor mounts, etc.).
We appreciate your comfort, time, and money, so always offer the best conditions for each client. Our local office in Del Mar is always open, so we are ready to assist you whenever it is needed. We offer the quickest arrival and finish over 90% of work within a single day! If your case is urgent, you can still rely on us. We provide urgent Freezer Repair in Del Mar, CA too. Our team sets off to your address 15 minutes after you apply for just a little additional payment. We know that a failed freezer can cause many issues, so we never make you wait long!
In any case, we offer the most favorable price for any Del Mar Freezer Repairs. Our company never overcharges or cheats on clients, as your trust is our main goal. If we arrive and see that your unit is beyond repair or the work is not cost-effective, we honestly tell you. We do not proceed with useless work to make you pay more. With us, you get a full report of all the expenses to see that you pay the fairest price. We also provide returning clients with 15% discounts. For booking online, the price is $25 less, and it is $30 off for veterans and seniors.
Our customers appreciate not only the best prices. In numerous positive comments they leave on the net, they note our professionalism, reliability, and friendly attitude. It makes them absolutely happy with the Freezer Repair in Del Mar, CA we conduct. Our clients trust other units to us too and recommend our services to others. It is the key indicator that our company is a trustworthy one. And to make you confident in it too, we provide our work with a long-term guarantee.
If you have any questions, just contact us any moment. We gladly provide you with any needed information and help detect what is wrong with your freezer. For that, we offer a free consultation and remote diagnostic. It helps us plan the most effective Del Mar Freezer Repair for you. We clearly inform you if the repair is not recommendable in your case. And if we can instruct you on solving minor issues by phone, we surely do it!
But mostly, you should not try fixing your freezer yourself. Without the help of professional, specific knowledge and skills, it may be not safe for you and your unit. Our team is insured and perfectly knows the structure and functioning of freezers. They conduct the safest and most effective Freezer Repair in Del Mar, CA. With their craftsmanship, best tools, materials, and professional equipment, they fluently make any troubles vanish. Plus, we have the best original and alternative details, which is important for the smooth and long performance of electronics.
Appliance Service Center is always available for you. We adjust to any timing and budget, so you get the best result in the most stressless way. Just call us or place an online application whenever needed. Our proficient and talented team provides the quickest Del Mar Freezer Repair and Service of the highest quality. We can deal with everything at the best price for you!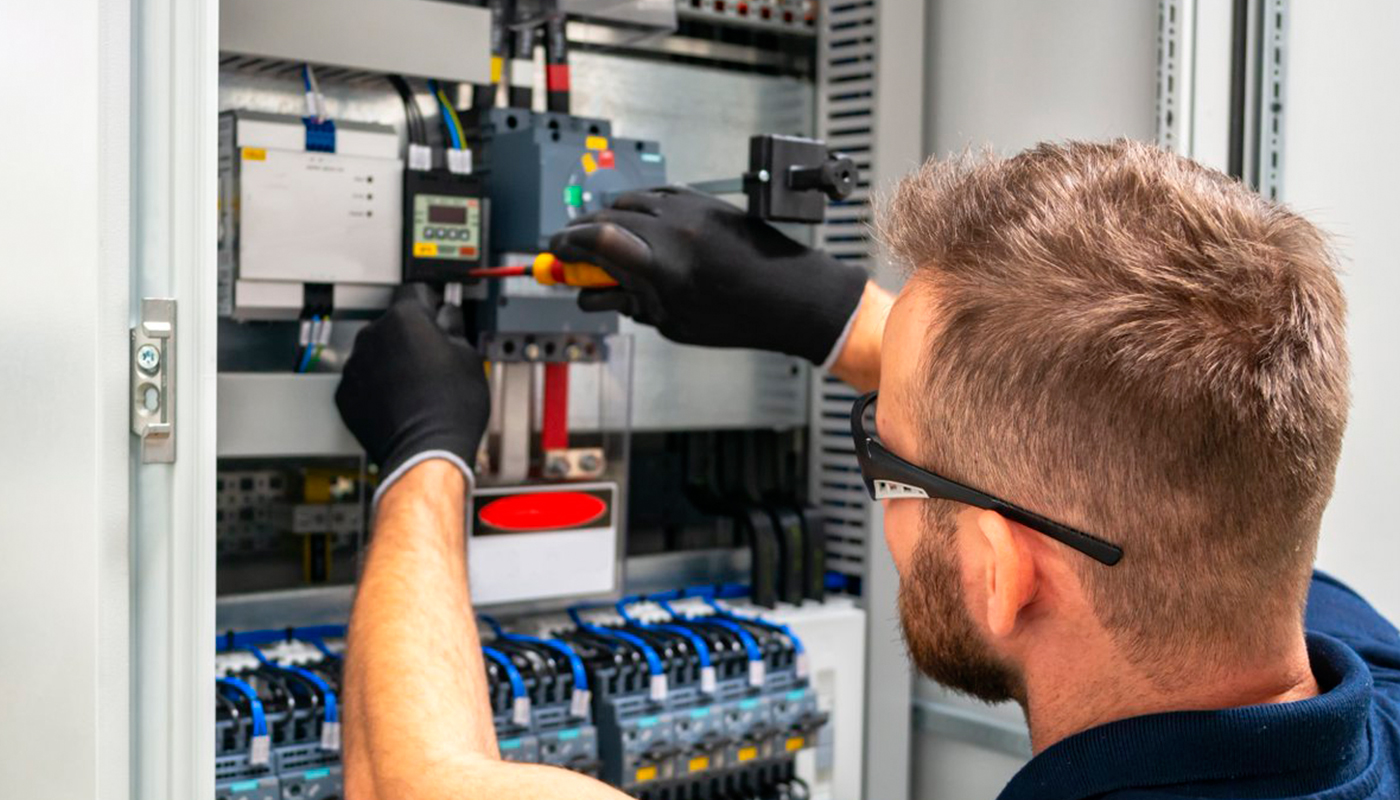 We use only professional equipment and tools, original spare parts, and high-quality consumables. Our technicians have 20 years of experience working with all types of household appliances from well-known brands. Specialists constantly improve their skills to provide you with high-quality services.
Frequently Asked Questions
Do you have any questions you would like to ask us? We recommend reading the answers to the most frequently asked questions first. If you don't find the information you need here, give us a call.