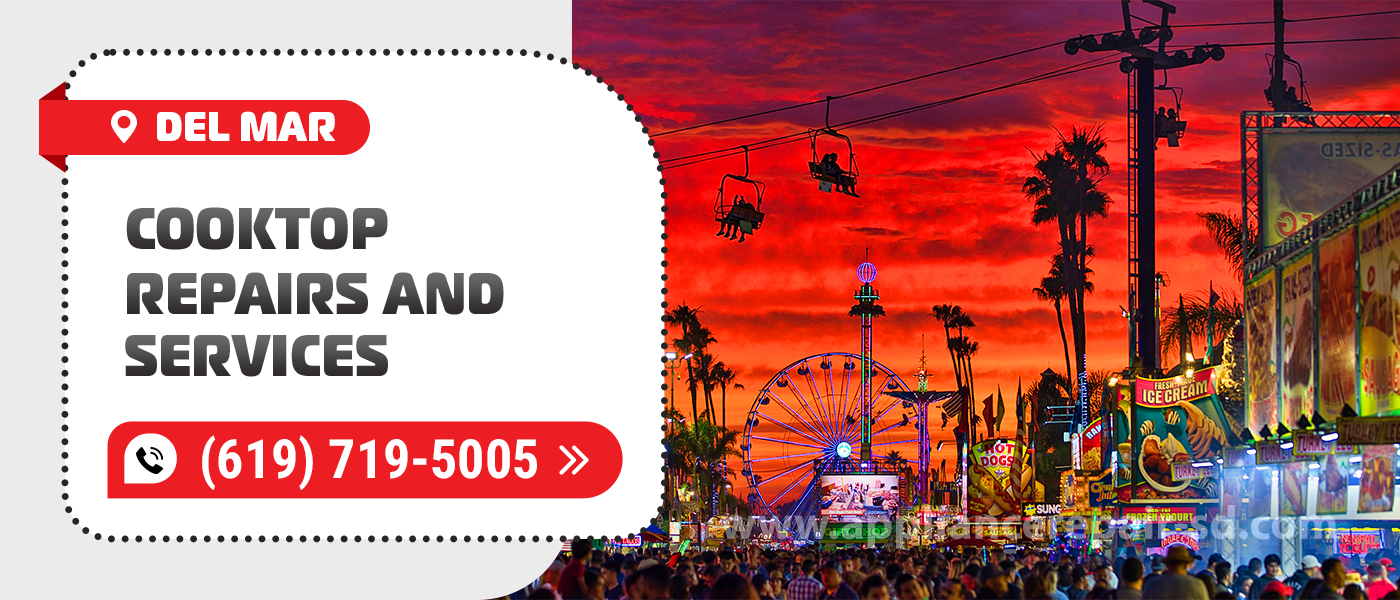 Cooktop Repair in Del Mar
If your cooktops malfunctions, you lose an opportunity to cook many dishes. Especially bad it is for restaurants, as failed cooking equipment means downtime and financial loss. Thus, such a situation requires a quick and effective solution. And that is what Appliance Service Center offers! Each of our technicians has over 20 years of experience in dealing with these units. They conduct the highest quality Cooktop Repair in Del Mar, CA for all types of electronics. We offer the swiftest completion of any task at the most favorable prices.
In some cases, a failed cooktop is not just inconvenient but may be dangerous. Thus, we strongly recommend you apply to us as soon as you notice anything is wrong with it. Contact us and explain what happens, so we quickly find the reason for the breakage and how to eliminate it. We conduct free diagnostics and remote consultations for our customers. It helps to detect the best solution and its approximate cost really fast. In any situation, we provide the most effective Del Mar Cooktop Repair for your case.
We are honest with you. So, if we arrive and indicate that the repair is not advisable or rational, we clearly inform you. In such a case, we take a little service fee and recommend the most suitable replacement according to your needs. But that happens rarely, as we find the most effective solutions always. We have a vast choice of original and alternative details, different in price, which lets us adjust to any budget. You get the most affordable Cooktop Repair in Del Mar, CA with us.
We do not proceed with the work which is not reasonable. You always know what you pay for, as you can see the result and a report of expenses for it. Thus, you can be sure that we offer the most fair-priced Del Mar Cooktop Repairs. Without overcharging and hidden fees, we have the most pleasant prices. Moreover, there are discounts for booking online, returning clients, veterans, and seniors.
And the situation when our clients come back to us is not a rare one. They are satisfied with our friendly attitude, responsibility, and the highest quality of our Cooktop Repair in Del Mar, CA. Thus, they trust other appliances to us too. Our customers recommend our services to other people, as have no doubts that we always reach the best results. They also reflect their honest opinion about us in numerous positive reviews on the net.
We believe that the main point of each repair is its quality. With the outstanding knowledge and perfectly refined skills of our team, each work is precise and solid. Since 2001, our technicians do not stop developing. They regularly undergo training and get licenses for dealing with the latest units. We offer the most proficient Del Mar Cooktop Repair for all types of these units. Regardless of if your item is old, new, rare, luxury, budget, commercial, or household, it performs perfectly when we finish.
With the best tools, equipment, and materials, we flawlessly eliminate any issues. We also provide a long-term guarantee for the details we pick and for our labor. We have no doubts that we can deal with any problem you face with cooktops of any brand and model. And the most frequent issues with these items are…
The gas or electricity does not reach the unit, so it cannot produce any heat or flame.

It heats unevenly, too slowly, too much, or not enough.

It produces weird noises while cooking or turning on (clicking, ticking, hissing, gurgling, humming, buzzing, grinding, vibrating, etc.).

You notice a burning, gas (even if the cooktop is off), or electrical smell. 

The induction surface is cracked or scratched (so the temperature sensors flip).

Knobs, switchers, buttons, touchpads, or other controllers have a bad connection, do not respond, are damaged, or are lost.

The light indicator is not working.

The control board requires recalibration.

The burners are sparking or arcing.

The coils or burners produce no heat.

The information screen is not glowing, shows an error or nothing, or works wrong.

The flame is red, orange, or yellow.

Electrical or induction coils, burners, sensors, timers, control modules, ignitors, or other functional parts require replacement.

The cords, gas safety valves, burner caps, or grates are damaged.

You cannot turn the cooktop on.

The flame goes off while cooking.

The gas lines are blocked with grease, dust, or crumbs.

Electrical coils have a loose connection.
We eliminate those and other problems in the shortest terms. In over 90% of orders, we finish the work the same day you apply. We also offer an urgent Cooktop Repair in Del Mar, CA. As our local office is open round the clock, we can assist you even during non-working hours and days off. When an emergency happens, our specialists rush to your address within 15 minutes after you request it. You can always expect the swiftest solution if you apply to us!
Appliance Service Center is a reliable company that cares the most for the comfort of clients. Thus, we offer the most comfortable conditions and eliminate any troubles as soon as possible. Our team provides any type of Del Mar Cooktop Repair and Service at the highest quality. With us, you get decent results at the most affordable price. Just call us or place your application online and soon your cooktop will run like a clock again!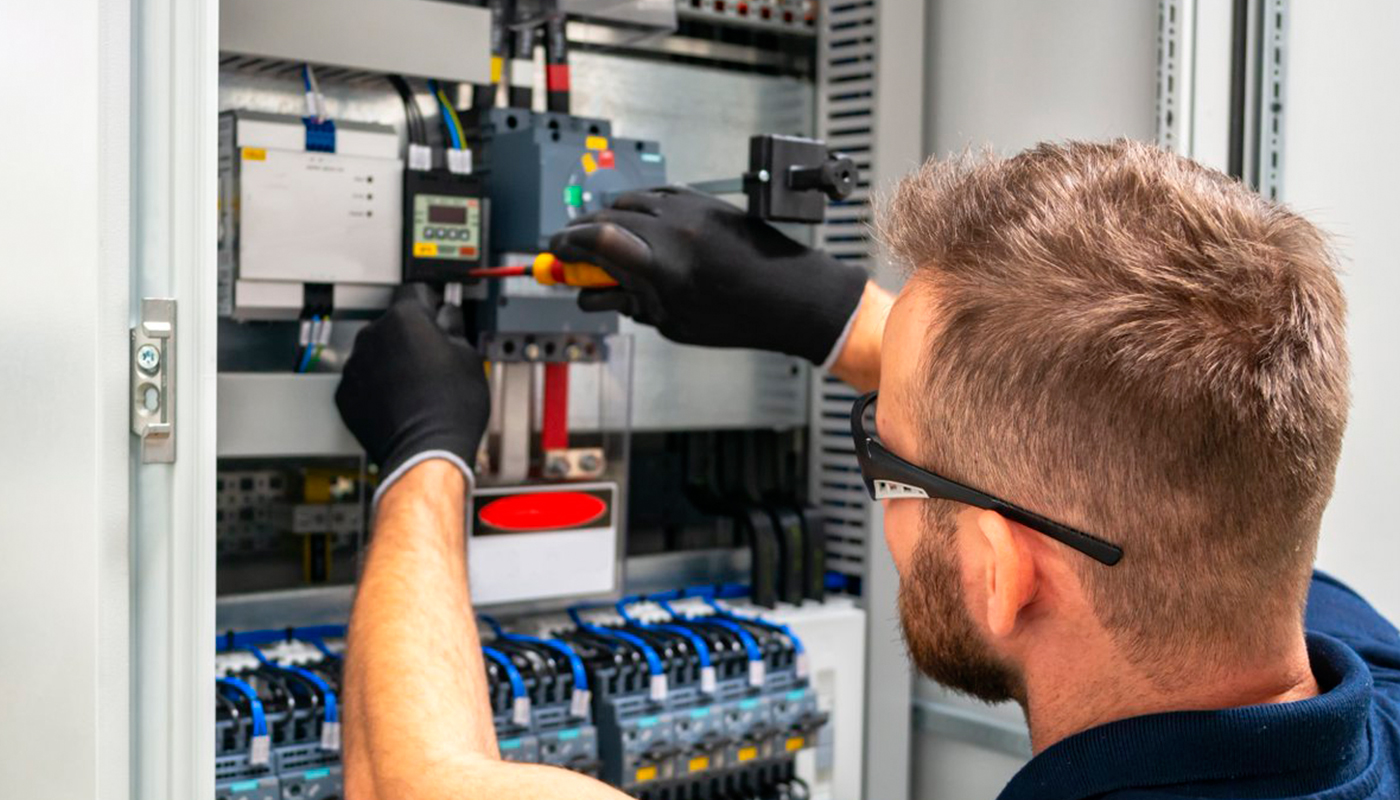 We use only professional equipment and tools, original spare parts, and high-quality consumables. Our technicians have 20 years of experience working with all types of household appliances from well-known brands. Specialists constantly improve their skills to provide you with high-quality services.
Frequently Asked Questions
Do you have any questions you would like to ask us? We recommend reading the answers to the most frequently asked questions first. If you don't find the information you need here, give us a call.