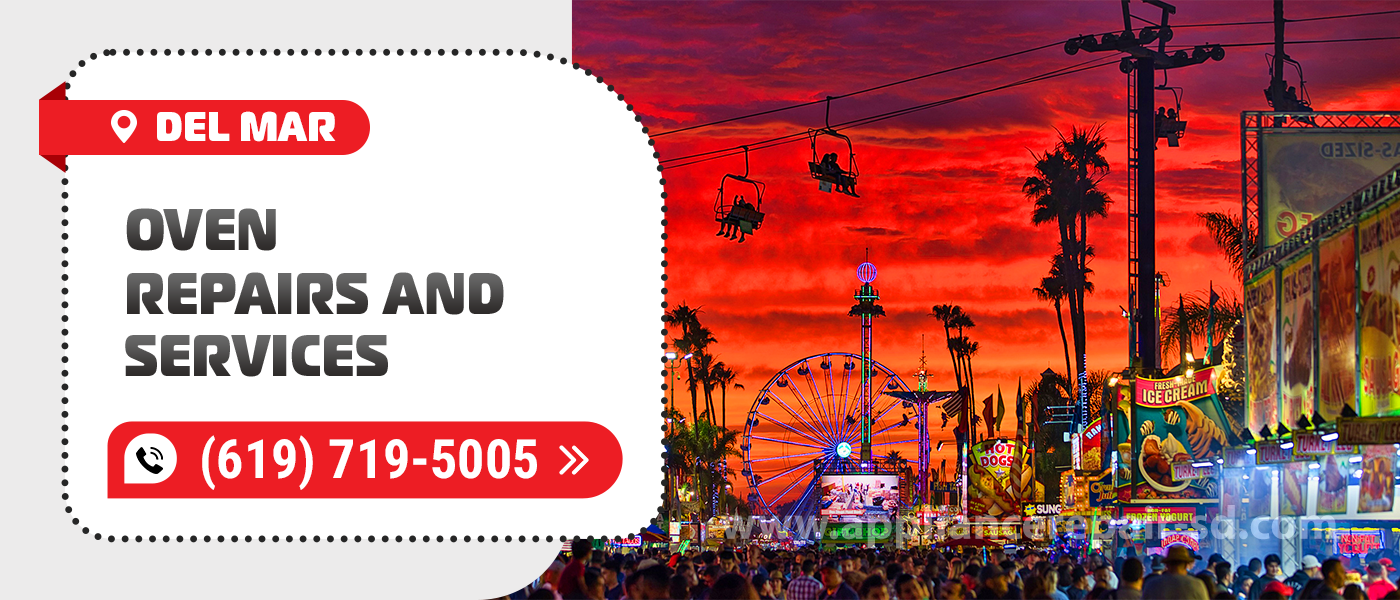 Appliance Service Center is a reliable company that offers a wide range of services for household and commercial electronics. Our team is always ready to help with the maintenance and fixing of your unit. With over 20 years of experience in this field, we can deal with anything! We provide the swiftest, most high-quality Oven Repair in Del Mar, CA at the fairest prices. 
If you notice your oven working wrong, especially if it is about gas leakages, things may be serious. Thus, we strongly recommend you not ignore any signs of malfunctioning and apply to specialists ASAP. Our team has amazing skills and knowledge, so they conduct each Del Mar Oven Repair safely and precisely. Our technicians deal with all types of ovens of any brand and model. To serve the latest and the most delicate luxury units properly, they regularly have training and licensing.
If you want to find out more details about the condition of your unit, you can contact us anytime. We offer free consultations and remote diagnostics for our clients. Inform us about any issues you observe, and we detect what is wrong. It helps us quickly indicate the most effective solution and its approximate price. Thus, we swiftly arrange the needed Oven Repair in Del Mar, CA in the most comfortable conditions for you.
There are numerous issues that may happen to ovens. Some may seem minor, others bother you to use your unit properly. But any of them require attention, as may lead to more serious breakages. Here is the list of the most frequent troubles that happen to ovens.
The door cannot open, close, or latch, as has deformed joints, hinges, springs, gaskets, latches, lid switches, or interlocks.

The door glass or any surfaces are cracked, dented, or scratched.

The inner lamps or outer light indicators are going on and off, damaged, or burned out.

The appliance gives out a burning, gas, or electrical smell while is on.

The gas is leaking, so you smell it even if the oven is off.

Any heating elements do not work.

It heats not enough, too much, or not evenly.

The induction or electrical coils, tans, burners, grills, broilers, baking elements, thermostats, timers, thermal fuses, energy regulators, fans, motors, or ignitors are dysfunctional and require replacement.

The appliance does not self-cleanse.

It produces loud vibrations or other unusual sounds, like grinding, clicking, hissing, ticking, buzzing, humming, thumping, gurgling, etc.

The controllers do not respond.

The screen is empty, shows wrong information, or is not shining.

You cannot change any settings, as the control module failed.

Buttons, knobs, switches, touchpads, handles, belts, leveling feet, fan blades, baffles, drawer mechanisms, safety valves, or other parts are spoiled, worn off, or lost.

The body of the unit heats too much.

The appliance shuts off itself or cannot turn on or off.

The gates, gas lines, convention fans, vent tubes, or filters are dirty or blocked with crumbs, grease, or dust.

The electricity supply is disrupted.
Many issues with ovens are easy to prevent. Thus, ordering regular checkups is a great idea. Timely replacement and cleaning of the needed parts make your unit perform properly for a long. We have a huge choice of original and alternative details in stock. It helps us use perfectly fitting ones for any unit. For all Del Mar Oven Repairs, we have top-rank professional tools, equipment, and materials. Together with the honed skills of our technicians, it ensures the highest quality and durability of our work. We back up each of them with a long-term guarantee.
We treat each order with maximum responsibility, as your trust and comfort are our fundamental goals. And our clients notice and appreciate it. They are happy with the result of our work and recommend our Oven Repair in Del Mar, CA to others. They return to us with other tasks too, as know firsthand that we have brilliant results and the best conditions. You can see tons of positive reviews from our clients on our Google page.
Our affordable prices often pleasantly surprise our clients. We do not overcharge or have any hidden fees. With us, you get the most fair-priced Del Mar Oven Repair. We do not proceed with work that is not cost-effective or recommendable. We find the most rational and reasonable solutions for any situation. There are also discounts for veterans, seniors, returning clients, and online booking. If needed, we can adjust to any budget.
We are also flexible about timing. Our technicians arrive at your address exactly when you need them. Even if you have an emergency during days off or after hours, you can rely on us. In an absolute majority of cases, we complete Oven Repair in Del Mar, CA for you within a single day. And for a small extra payment, the specialist leaves the office 15 minutes after you request an urgent arrival.
Appliance Service Center provides the best solutions for ovens since 2001. Our reliable, friendly, and proficient team finds the most effective ways to make your electronics back to normal. The local office in your area is open 24/7 to assist you in the quickest way. Just call us or place an online application and we make your unit run like a clock again. Our Del Mar Oven Repair and Service always have the highest quality and the most favorable price.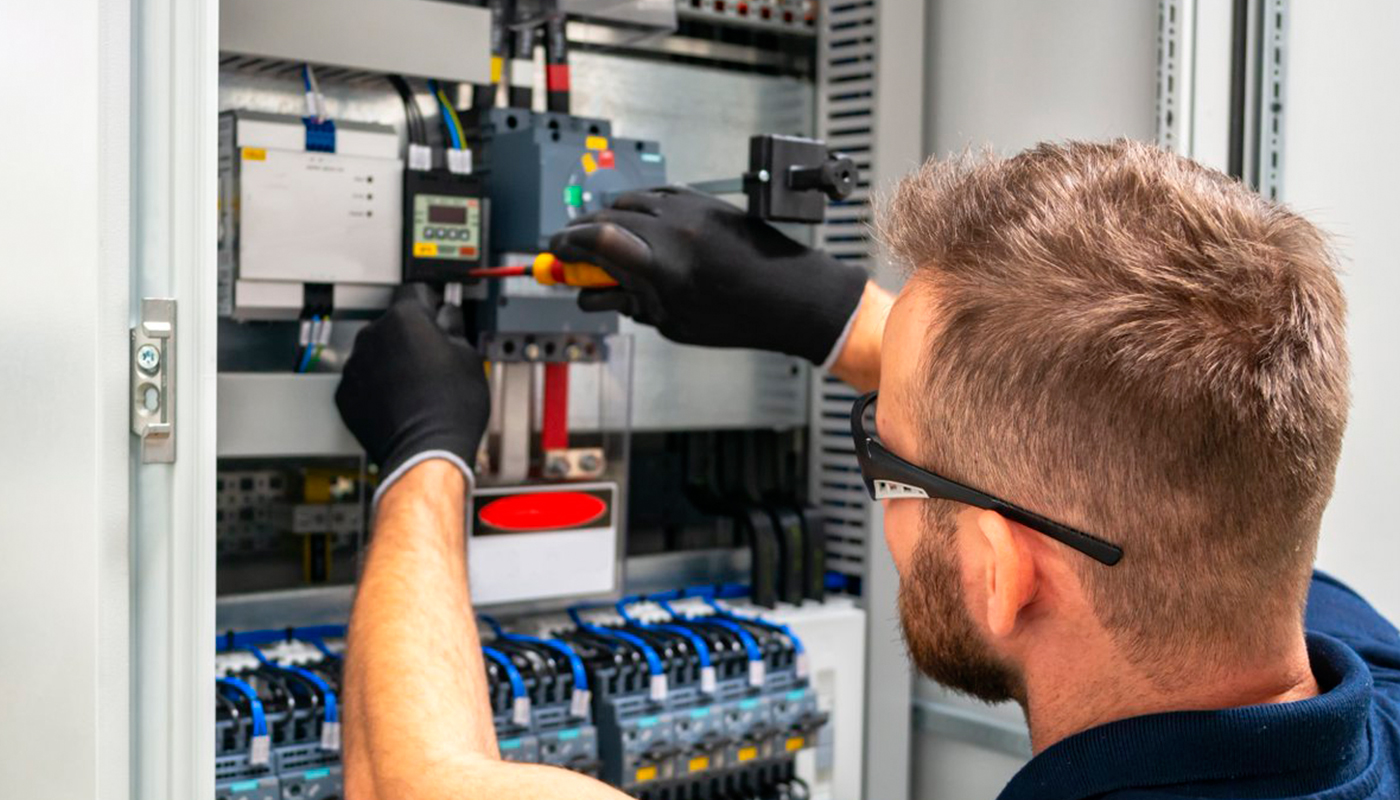 We use only professional equipment and tools, original spare parts, and high-quality consumables. Our technicians have 20 years of experience working with all types of household appliances from well-known brands. Specialists constantly improve their skills to provide you with high-quality services.
Frequently Asked Questions
Do you have any questions you would like to ask us? We recommend reading the answers to the most frequently asked questions first. If you don't find the information you need here, give us a call.