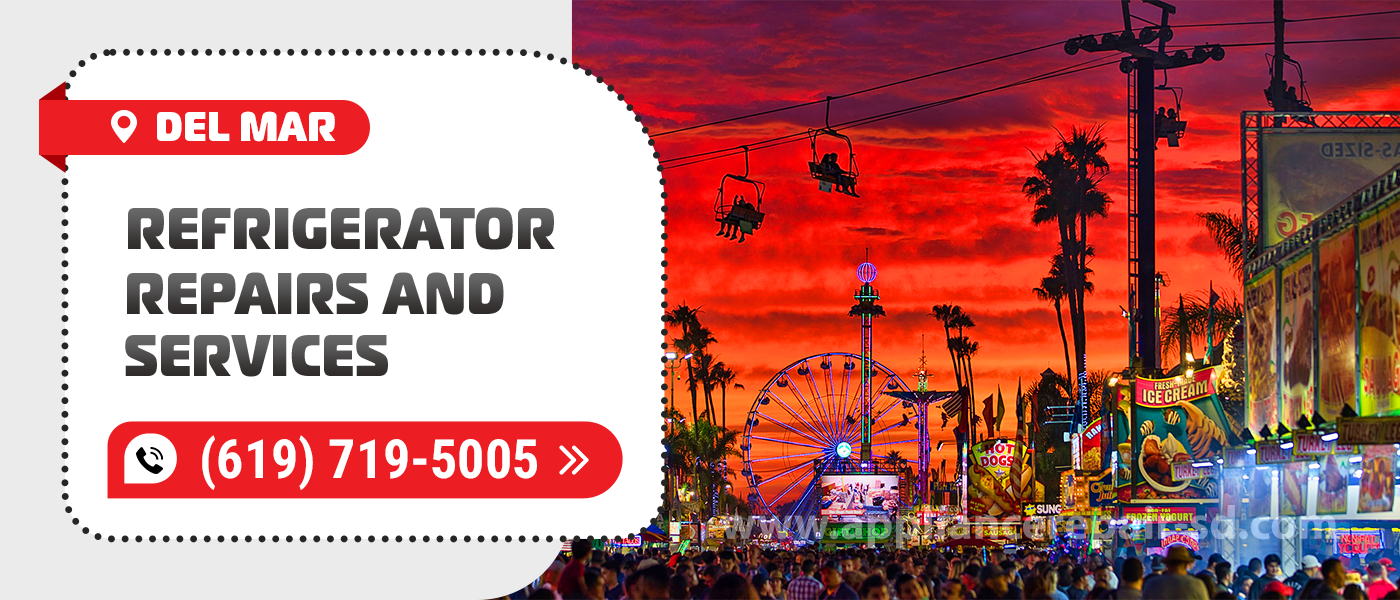 Refrigerator Repair in Del Mar
Electronics have a significant value in our lives nowadays. Especially, such appliances, like a refrigerator. It guards the freshness of our food round-the-clock and keeps our favorite beverages cool. Thus, if a fridge starts working wrong, you cannot postpone fixing this issue. To get the quickest and the most effective Refrigerator Repair in Del Mar, CA, just apply to us! Appliance Service Center deals with fridges for over 20 years so far. The cost and quality of our work are always the best!
There are many signs that mean that your fridge requires assistance. The most common troubles with this appliance are…
The temperature inside is too warm or too cold.

The fridge does not freeze at all.

The unit turns off itself, goes on and off repeatedly, runs non-stop, or cannot turn on or off.

The door or body surfaces or shelves are cracked.

The inner walls, coils, or products have a layer of snow or ice on them.

Deformed gaskets, joints, springs, latches, hinges, interlocks, or lid switches cause the door not to latch, open, or close properly.

The lamps or indicators are blinking or not shining.

Water is leaking, dripping, or condensing inside or under the appliance.

The appliance makes out an electrical or burning smell.

The evaporator or condenser coils, defrost timer, defrost heater, compressor, temperature controls, control relays, thermostat, or other hardware is faulty.

You cannot change the temperature, as the control panel does not respond.

The screen is blank, showing an error, or not glowing.

The refrigerant is leaking or dripping.

The refrigerator is buzzing, humming, thumping, grinding, bubbling, vibrating, or making other unusual sounds.

The electricity supply is disturbed because of troublesome wiring or plugs.

The water dispenser, freezer, ice maker, or other part is dysfunctional.

Damaged, worn off, or lost knobs, buttons, touchpads, switches, belts, handles, bearings, leveling feet, baffles, etc.
There is nothing we cannot deal with. Regardless of what happened to your fridge, our team deals with breakages of any complexity. Our technicians have an extended knowledge and perfectly honed skills. They provide the most precise Del Mar Refrigerator Repair for any commercial and household unit. Our team has regular training and gets licenses for dealing with luxury and the latest electronics. It means that their qualifications are constantly rising, and the quality of their work is at the highest level.
We use perfectly suitable spare parts for fridges of all brands and models. When our technicians arrive at you, they have all the needed professional tools and equipment. They conduct any Refrigerator Repair in Del Mar, CA dustless and accurately. Thus, your appliance will run like a brand-new one and your room remains clean. We back up all our actions with a long-term guarantee. It is 90 days for our labor and 1 year for the details we pick.
Our reliability has other proofs too. You can see a huge number of 5-star reviews from our clients. There, they note our friendly attitude, responsibility, and the brilliant result of our work. They are absolutely satisfied with the Del Mar Refrigerator Repairs we conduct. Thus, our customers apply to us again for other tasks and recommend us to friends and other people. Offering the best conditions, we successfully withstand competition with other service centers.
We have many local departments in different areas. It lets us reach the needed address without wasting much time. We offer the swiftest Refrigerator Repair in Del Mar, CA and never make you wait long. In over 90% of orders, we complete your task the same day you apply. You can also request an urgent arrival. It costs slightly more but makes our technician set off to your place within 15 minutes.
If you are not sure how serious is the issue and want to clarify the situation, we can help. We conduct remote diagnostics and free consultations. Just tell us what makes you worry, and we find a way to eliminate it. Our specialists find the reason for the malfunction, its solutions, and its approximate cost in minutes! With us, you get the most effective Del Mar Refrigerator Repair. And, if we see that your appliance is beyond repair, we clearly inform you about that.
If we arrive and indicate that the replacement is the only rational way out, we do not waste your time. In such a case, you pay a little service fee and get recommendations for picking the most appropriate new item. Our company provides only cost-effective solutions and sets the most favorable prices. We clearly report all the expenses and have no hidden fees. Thus, you can be always sure of getting the most fair-priced Refrigerator Repair in Del Mar, CA with us. We also have a $25 discount for online booking, $30 for seniors and veterans, and 15% for returning clients.
Since 2001, Appliance Service Center has been reanimating tons of appliances daily. We can find the most effective approach for any unit and each client. Thus, we know how to make any fridge back to life in the shortest terms. If you need the most reliable Del Mar Refrigerator Repair and Service, just call us. Our company proceeds with everything at the most affordable prices and our work always has a brilliant quality.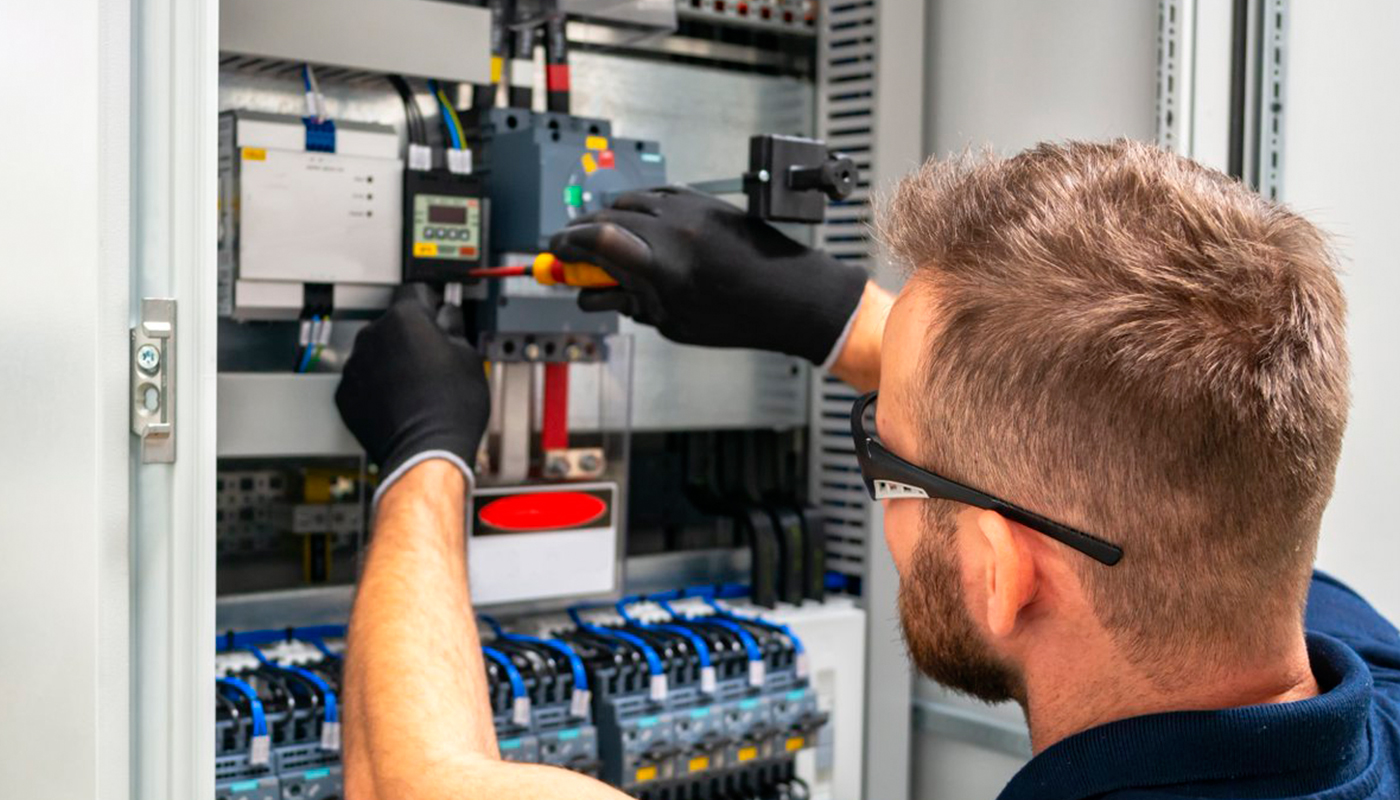 We use only professional equipment and tools, original spare parts, and high-quality consumables. Our technicians have 20 years of experience working with all types of household appliances from well-known brands. Specialists constantly improve their skills to provide you with high-quality services.
Frequently Asked Questions
Do you have any questions you would like to ask us? We recommend reading the answers to the most frequently asked questions first. If you don't find the information you need here, give us a call.