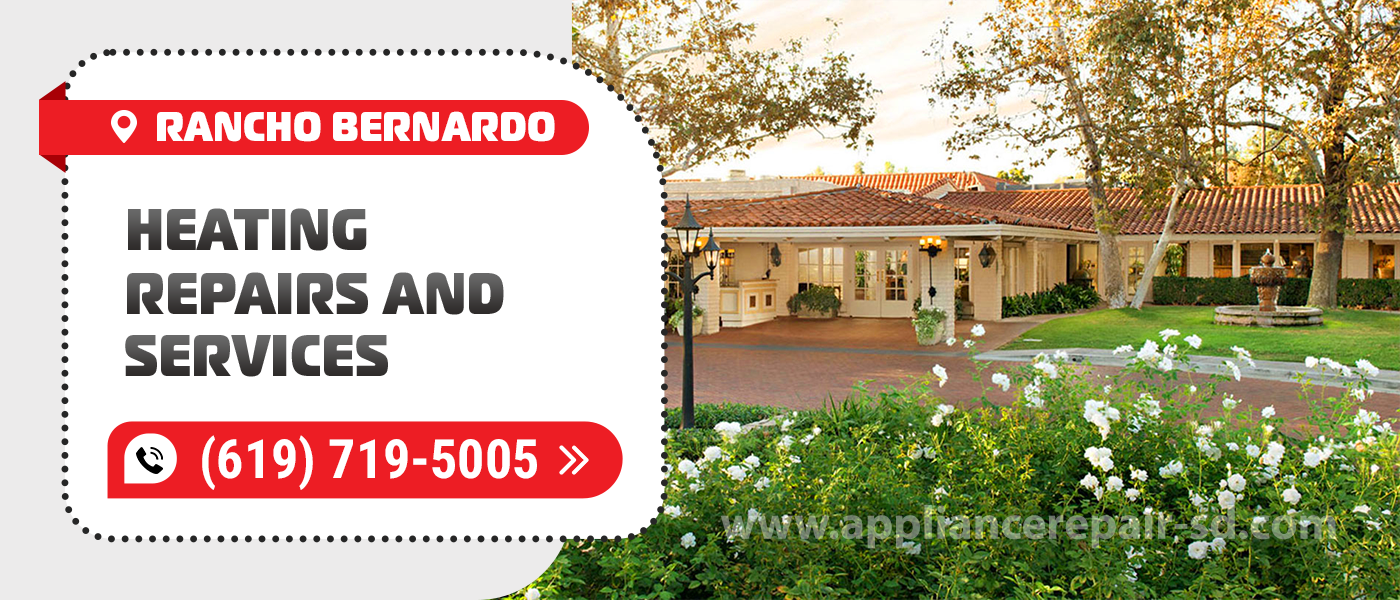 Heating Repair in Rancho Bernardo
Heat in the house is an integral part of a comfortable life. Manufacturers of heating equipment take the quality and reliability of this equipment seriously. But, like any technique, even the most reliable devices can fail. The most important thing to do in this situation – contact the specialists of the Appliance Service Center. Since 2001, we have been providing professional and quality Heating Repair in Rancho Bernardo, CA. 
Every breakdown, if not repaired promptly, will have serious consequences. If you notice the slightest malfunction in your heating equipment, you need to call in a professional for Rancho Bernardo Heating Repair. And don't try to fix the breakdown on your own, as it can be life-threatening. And also have adverse consequences for the equipment itself. You can feel free to contact our service center if your boiler, heater, or heat pump is out of order.
Our field service technicians have a set of parts and tools available for Heating Repair in Rancho Bernardo, CA. We work with state-of-the-art repair and diagnostic equipment. And we use only original parts for repairs. This is the key to the reliability and quality of our repairs.
We know how important it is to get your heating equipment back in working order quickly. 90% of your equipment will be repaired for the first visit to a specialist. After all, we have everything you need for Rancho Bernardo Heating Repairs. The speed of our work is one of the hallmarks of our service center.
Our technicians' extensive experience with gas appliances speaks to the quality and speed of their work. We've been in the repair and maintenance business for over 20 years. Over the years we have become thoroughly familiar with your appliances. We know all the weak points and nodal features of boilers, columns. We have polished our professionalism. Most importantly, we know how to perform Heating Repair in Rancho Bernardo, CA with a quality guarantee on our work. Our specialists have all the necessary knowledge that has been put into practice many times over.
Helpful tips from the company
We encourage all people who notice that their boiler or furnace is not functioning properly to contact the experts. Dial our number and the heat in your home will return.

Our specialists help solve problems with all home appliances.  We encourage all who care about fast and efficient repair of gas boilers, columns to contact us – we work 7 days a week without breaks and weekends!

Keep in mind that equipment failure can happen at the most inopportune moment. Do not delay if you notice even the slightest deviation from the norm in the work of heating devices. Early diagnosis and timely

Rancho Bernardo Heating Repair

is always more justified and worthwhile.

Important: Don't try to fix the breakdown on your own and don't call your neighbor for help. All attempts at such repairs can lead to new defects or breakdowns, and in some cases, an emergency situation. You can't skimp on quality adjustments, only a specialist can accurately identify the problem area. As well as accurately and qualitatively fix it.
In addition, it is necessary to understand that the repair must follow approved safety rules. Which ensures the safety of the entire home heating system. If you repair on your own, you will not be able to notice the first signs of danger, which can lead to a fire or explosion. Entrust the job to the highly trained professionals at Heating Repair in Rancho Bernardo, CA.
Breakdowns that are most common
Boiler water leakage.

Burner or wick not working.

Boiler gives an error.

Pressure drops in the boiler.

Noise inside the boiler.

Lockout occurs when the burner is working.

Boiler does not heat water in the faucet.

Boiler works and the radiators are cold.

The back draft of the chimney.
This is not the whole list of breakdowns, which are eliminated by our specialists. Only after diagnosis on special equipment and a thorough check of all the nodes, the master will proceed to repair. For any repair of boilers, boilers we give 3 months!
Please contact the Appliance Service Center at any time convenient for you! We will be happy to help you! Our Rancho Bernardo Heating Repair and Service technicians keep up with their skills, experience, and level of knowledge. Our customers speak for us by leaving grateful reviews on our website and recommending us to their friends and acquaintances.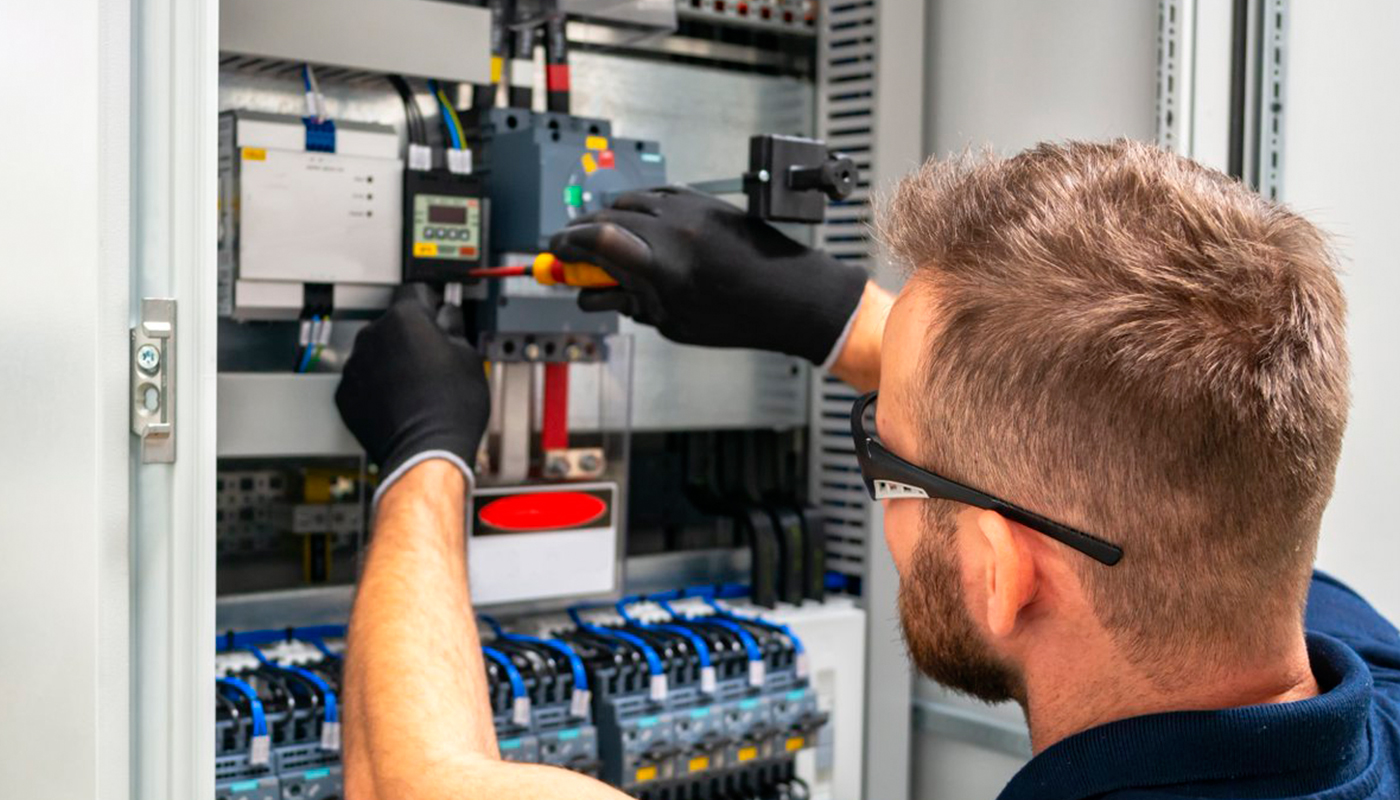 We use only professional equipment and tools, original spare parts, and high-quality consumables. Our technicians have 20 years of experience working with all types of household appliances from well-known brands. Specialists constantly improve their skills to provide you with high-quality services.
Frequently Asked Questions
Do you have any questions you would like to ask us? We recommend reading the answers to the most frequently asked questions first. If you don't find the information you need here, give us a call.