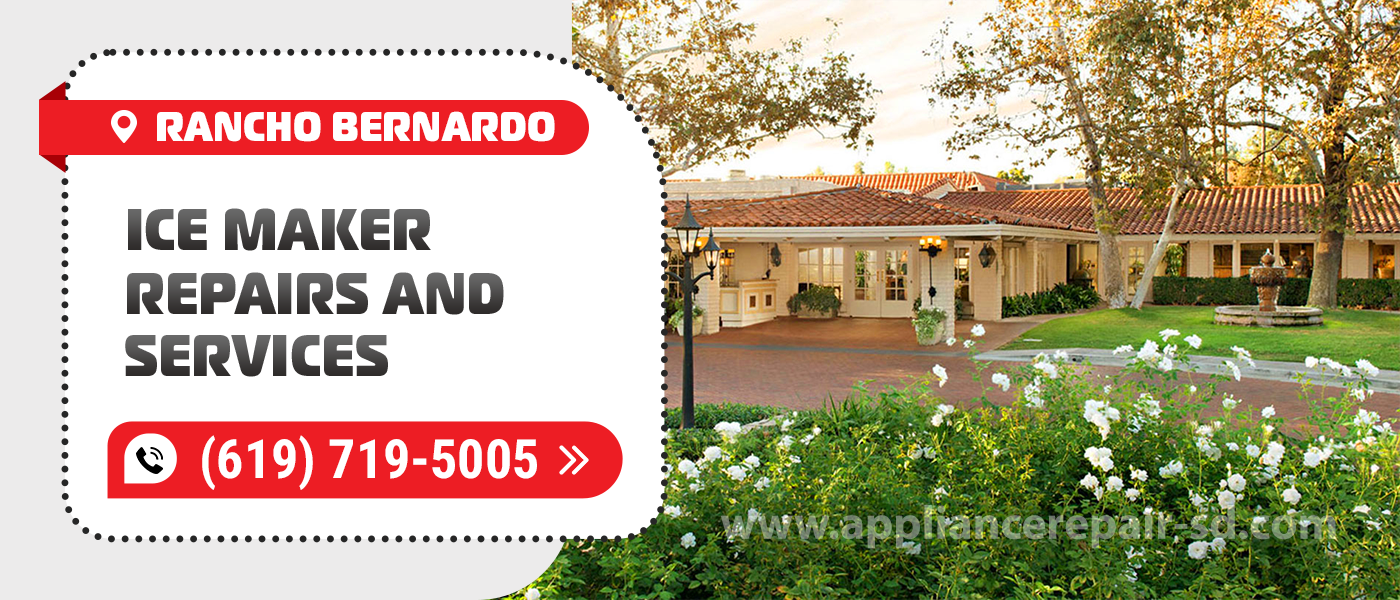 Ice Maker Repair in Rancho Bernardo
Ice makers are common in everyday life, but they are especially in demand in professional kitchens and places of public catering, supermarkets. The principle of operation of the machine producing artificial ice is quite simple, but still breakdowns occur. This equipment should be repaired by specialists. Appliance Service Center since 2001 specializes in repair of household and commercial equipment. Leave Ice Maker Repair in Rancho Bernardo, CA to experienced handymen. Otherwise, expensive appliances that are designed to last for years can be taken out of service ahead of time.
The right Rancho Bernardo Ice Maker Repair begins with a diagnosis, which requires special equipment. Contracted equipment repair offers a guarantee of quality workmanship.
Malfunction symptoms
Modern ice makers are reliable enough, but improper operation or voltage fluctuations can lead to defects. The malfunction of the ice maker may be indicated by:
Irregularly shaped ice.

Ice turns out opaque.

Water in an ice maker hopper.

Ice cubes are frozen together on the evaporator.

Some ice cubes are irregular in shape.

Non-transparent ice cubes.
Frequent ice maker malfunctions
Indicator is active, but no ice production occurs
Probable causes of the problem are defective thermostat, high condensing pressure shutdown. The solution is to replace the thermostat, test the condenser fan and water solenoid valve operability.
Freezing of the performer is not fully carried out
When the capillary tube is clogged or freon leakage, insufficient suction pressure is observed. The first defect is solved by replacing the tube, the second – by fixing the leak and replacing the filter. An Ice Maker Repair in Rancho Bernardo, CA technician will have no trouble performing all of the necessary work.
If the ice-making process takes longer than half an hour
Most likely, the cause is a dirty radiator. Such an unpleasantness is typical for ice makers with air types of cooling.
If the ice does not form at all
The fault is in the unclosed ball valve of the filling hose.
Unstable pump operation may be caused by a clogged manifold.
If the container is full of ice, the unit continues to operate.
The thermostat controlling the ice quantity may be defective.
This is most often due to a crack in the solenoid valve, which simply needs to be replaced with a new one. Calling our Rancho Bernardo Ice Maker Repairs this job won't take long.
The unit's overly noisy operation should also be a cause for concern.
Excessive noise may indicate that the condenser micromotor is worn out. It is not recommended to repair this part, it is better to replace it at once.
The blinking display on the panel does not always indicate malfunction of the ice maker. Perhaps there is not enough water in the tank, or the form is overfilled with ice. If minor issues are fixed, but the light is still blinking, it's worth calling an Ice Maker Repair in Rancho Bernardo, CA.
In order for your ice maker to last as long as possible without breaking, you need to use purified water. The water in the tank should be changed every 24 hours. If the motor stops working, it is not necessary to restart the device immediately. The right thing to do would be to disconnect it from power and let it rest for a while, then try to start it up. Don't ignore the advice of Rancho Bernardo Ice Maker Repair experts. This will significantly prolong the serviceable life of your appliance.
Every Ice Maker Repair in Rancho Bernardo, CA technician will tell you that a breakdown is better prevented. And those aren't just empty words. Our engineers are ready to take care of your ice maker service. That will avoid future breakdowns, and significantly prolong its life. Thereby reducing the risks of your business.
Entrust your equipment to the professionals of Appliance Service Center! It is very easy to make a request with us. You just need to contact us in any convenient way – make a request on the site or just call. Then our managers will contact you to clarify the nature of the breakdown, the model and arrange the arrival of our specialist. Our Rancho Bernardo Ice Maker Repair and Service technician will arrive on your call with all the necessary equipment and parts for repair.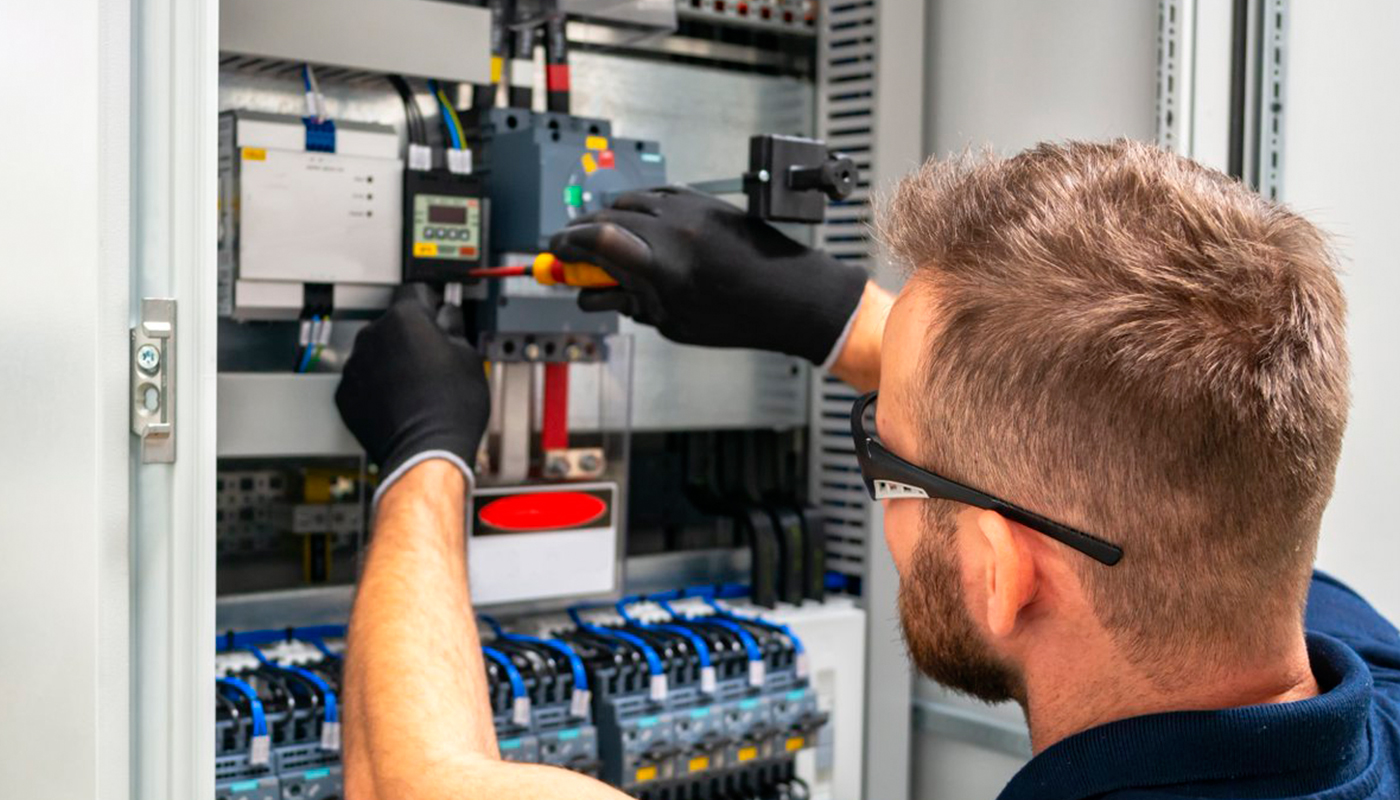 We use only professional equipment and tools, original spare parts, and high-quality consumables. Our technicians have 20 years of experience working with all types of household appliances from well-known brands. Specialists constantly improve their skills to provide you with high-quality services.
Frequently Asked Questions
Do you have any questions you would like to ask us? We recommend reading the answers to the most frequently asked questions first. If you don't find the information you need here, give us a call.