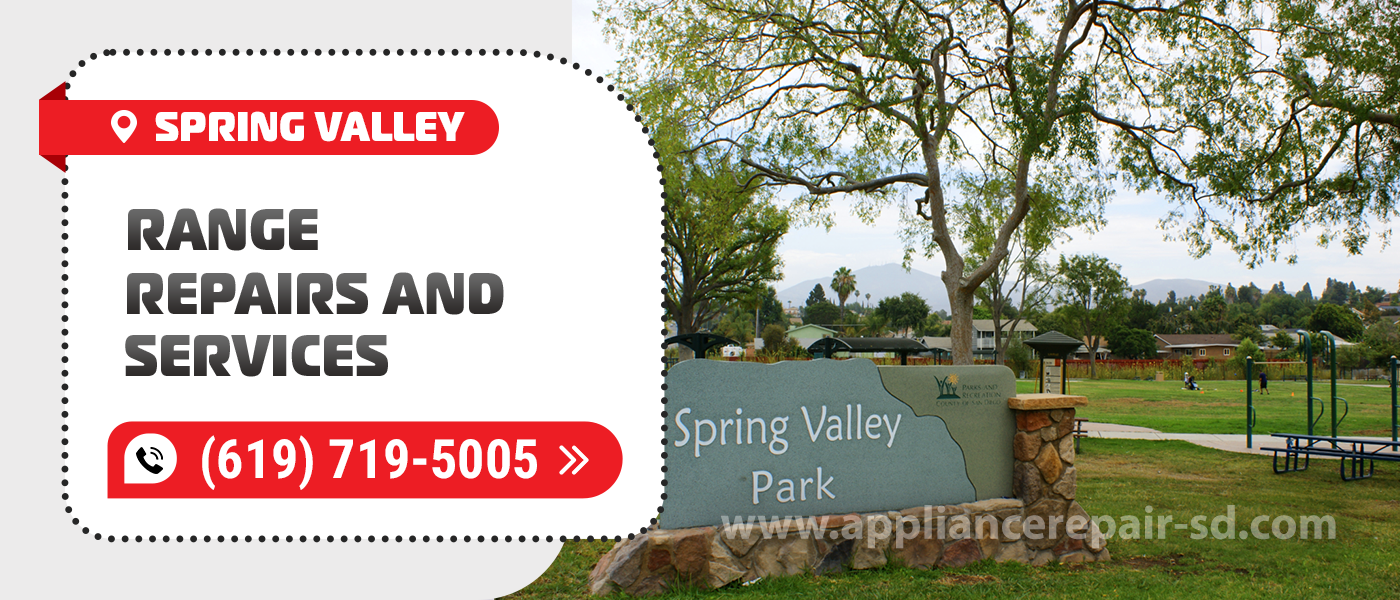 Range Repair in Spring Valley
Appliance Service Center offers gas range repair and maintenance services for homes, businesses, and retail outlets alike. We have over 20 years of experience and have a great understanding of the problems our customers face. We specialize in Range Repair in Spring Valley, CA. Our team guarantees fast, quality gas range repair.
Why this company? 
Your gas range will last you for decades to come if, in case of breakdowns, you trust the experts to repair it. You can order Spring Valley Range Repair in our company by phone numbers listed on the website: our master works quickly and professionally, quickly fixing the equipment malfunction.
The following signs may indicate that your gas range needs repair:
Weak burner flame.

Change in the color of the flame.

Appearance of gas odor when cooking and also when the equipment is turned off.

Unauthorized shutdown of the burner.
In any of these cases, you should call a technician for Range Repair in Spring Valley, CA, rather than trying to deal with the problem yourself. Most gas range breakdowns can be repaired promptly at the customer's home by replacing faulty parts and components with new ones. 
Before we start repairing the range, our masters will make a thorough diagnostics of the equipment in order to identify the exact cause of malfunction. After that, a work plan is made, which is discussed with the owner of the range. 
After a comprehensive diagnosis of the equipment, our technicians will replace worn parts, installing instead original spare parts recommended by the manufacturers. We provide a warranty on all types of Spring Valley Range Repairs. Our company's staff performs a variety of brands of range repairs. 
How do I order range repair?
To request a Range Repair in Spring Valley, CA – contact our operators and let them know the nature of the problem. You can call a technician to repair your gas range at a time that's convenient for you. Our staff handles requests promptly, and guarantees a fast arrival of a specialist to the house. 
You can find out a preliminary cost of repair work from our operators, the exact amount will be known after diagnosing the problem. Timely maintenance and professional repair – a guarantee of long and safe operation of your gas range. 
Main malfunctions 
Gas shuts off after releasing the knob
In a situation where you try to light a burner, but it goes out immediately after you let go of the knob, the reason is a faulty gas control system. Gas control is primarily a safety feature, it is designed so that if the burner goes out, a thermos electromagnetic valve is triggered and the gas supply to the burner is blocked. 
If the gas goes out immediately after releasing the knob, it is likely that this valve has failed and will need to be replaced. You should not attempt to repair this gas range malfunction yourself, as any malfunction could have dire consequences, it is best to contact a Spring Valley Range Repair service center. 
Black bottom of pans after cooking
Have you found that the bottom of your cookware is covered in soot after cooking on your gas range? Then your gas range is smoking – you can check if it's on, by watching the gas flame. 
If the burning flame is yellow or orange, and not the usual blue, it will stain the dishes and, moreover, emit an unpleasant smell. This behavior of the gas range can indicate these problems:
The nozzle (nozzle) is clogged. Its cleaning is required.

The burner is contaminated with fats and carbon deposits. It is necessary to remove, thoroughly rinse and install it back. Deformed gas burner. It happens very rarely, but nevertheless the flare can be mechanically damaged, in this situation it will be necessary to replace the element with a new one.

Adjustment of the reducer of fuel supply to the device is broken. In this case, it is necessary to adjust the gas supply to the range, for this it is better to contact a

Range Repair in Spring Valley, CA

technician. 
Appliance Service Center has been in the market since 2001. All of our technicians have more than 20 years of experience, and we also take regular refresher courses. We provide Spring Valley Range Repair and Service, and all of our customers get all of their services of interest from the comfort of their home or office. To contact us, you can call the number listed or leave a completed form on the website and our manager will contact you as soon as possible.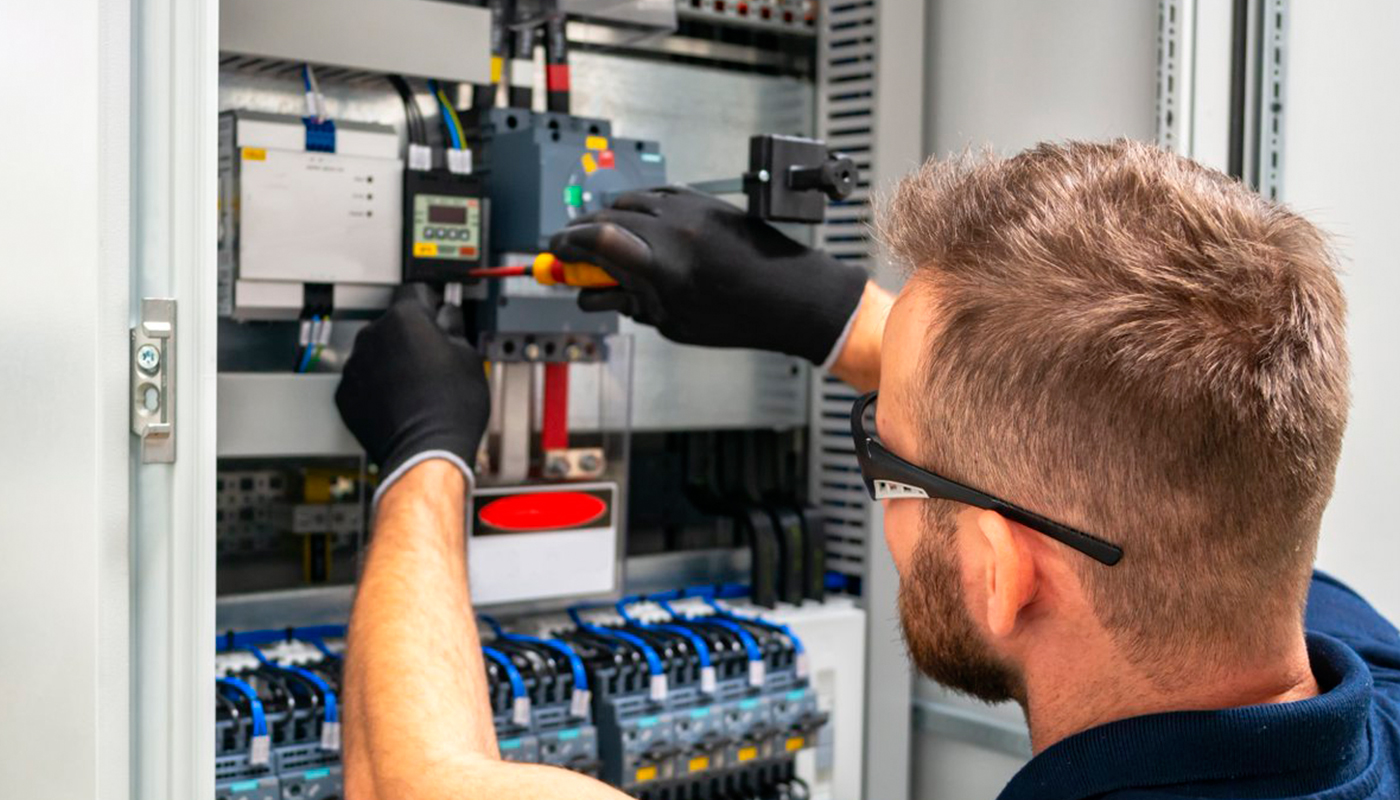 We use only professional equipment and tools, original spare parts, and high-quality consumables. Our technicians have 20 years of experience working with all types of household appliances from well-known brands. Specialists constantly improve their skills to provide you with high-quality services.
Frequently Asked Questions
Do you have any questions you would like to ask us? We recommend reading the answers to the most frequently asked questions first. If you don't find the information you need here, give us a call.