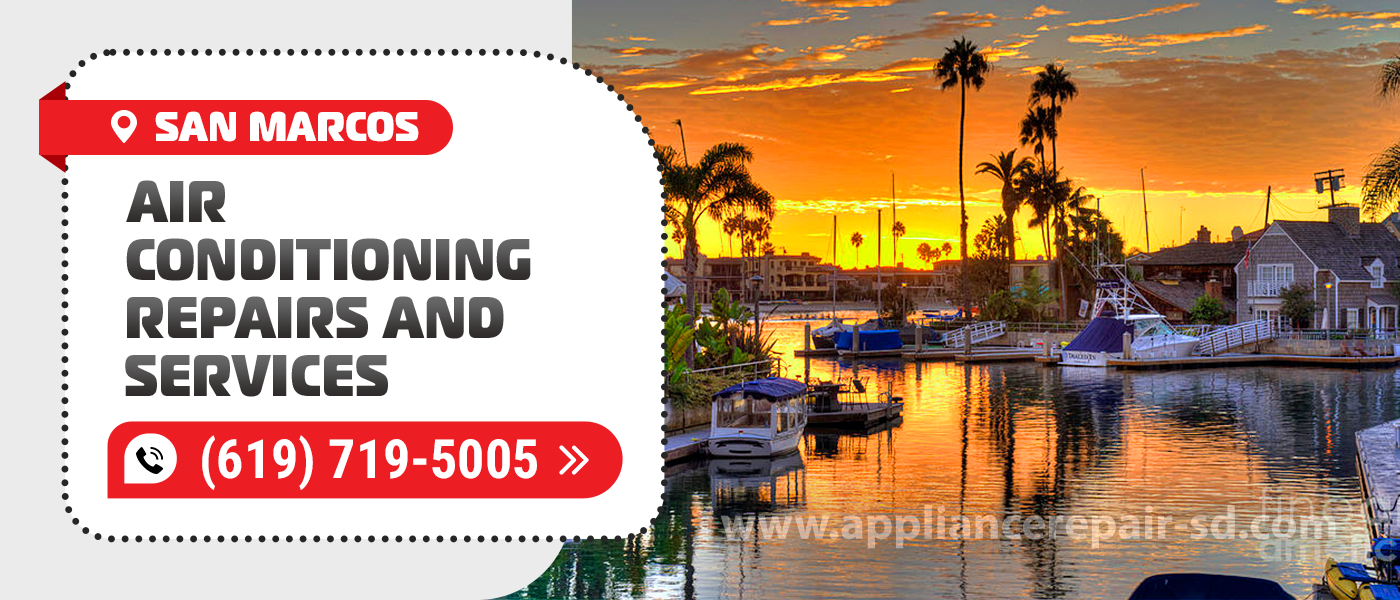 Air Conditioning Repair in San Marcos
Appliance Service Center offers air conditioning repair and maintenance services for homes, businesses, and retail locations. We have over 20 years of experience and have a great understanding of the problems our customers face. We specialize in Air Conditioning Repair San Marcos, CA. Our team guarantees fast, quality air conditioning repair.
Why this company?
San Marcos Air Conditioning Repair Service Center is a company that has been in business for over 20 years. We specialize in professional installation, repair of appliances and equipment, with a quality and reliability guarantee! We use modern technology and tools, certified materials, and components.
Our specialists regularly undergo advanced training courses, and truly value their workplace. Our goal is to provide quality Air Conditioning Repair in San Marcos, CA at affordable prices. And judging by the positive reviews, we really are getting closer and closer to that goal.
The specialists at the company perform prompt, quality San Marcos Air Conditioning Repairs for the following problems:
Frozen fasteners.

The radiator is freezing.

Water leaking from the air conditioning unit.

Blowing warm air.

Air conditioning malfunctions.

Bad smell.

The air conditioning does not turn on.
If you have any other problem, don't worry, we can fix it too. All you need to do is to call one of our numbers and our managers will help you to make an order. Our company will promptly come to the object and fulfill your order. You only need to dial one of our numbers and our managers will quickly place your order.
Our company employs only highly skilled workers who are doing a masterful job. Everyone can see that by ordering Air Conditioning Repair in San Marcos, CA from us.  Contact our company to have your industrial air conditioner and air conditioning repair done quickly, efficiently, and reliably!
Major malfunctions
Air Conditioning is blowing badly
Weak airflow from your air conditioning unit is another type of problem where the air conditioning works but cools poorly. With weak blowing air flow, the room simply does not have time to cool the entire area.
This is usually caused by clogged internal filters. Occasionally this is the first indication of a more serious problem, such as a worn compressor. Rarely, because usually compressor malfunctions "give themselves away" in a more pronounced way.
The air conditioning switches off immediately after switching on
To switch off right after switching on is not the same as to switch off after 10 minutes of work. That is not a big difference for you, but for prospects of repair it is.
Such "minute weakness" of the conditioning can be caused by:
Broken air temperature sensor.

Breakage of the heat exchanger temperature sensor.

Failure of indoor unit fan.

Broken control board.

Faulty start capacitors.
The air temperature sensor reading is a guide for the system control board. If the reading cannot be taken, the system shuts down. For San Marcos Air Conditioning Repair, contact a service center.
Air conditioning shuts off after 1 minute
A variation of the previous breakdown, the air conditioning shuts off one minute after being turned on, sometimes after two minutes. Depending on the model and external conditions, the electronic block can spend up to two minutes for attempts to read sensors and only after a couple of minutes of unsuccessful attempts, it finally turns off.
The air conditioning does not turn on
Here everything is simple: either there is no tension in the network, or the conditioning has a faulty internal electric circuit. If there is some light, but conditioning does not switch on, the cause of a breakdown is worth to search in:
Compressor malfunction.

Short circuit of starting capacitors.

Control board malfunction.

Ground fault.
Finding the specific cause requires special knowledge of electrical engineering, measuring instruments, and following safety rules. Call a professional Air Conditioning Repair in San Marcos, CA right away.
Appliance Service Center has been in the market since 2001. All our technicians have more than 20 years of experience, and they regularly take advanced training courses. We provide San Marcos Air Conditioning Repair and Service, and all of our customers get all of their services of interest from the comfort of their home or office. To contact us, you can call the number listed or leave a completed form on the website and our manager will get back to you as soon as possible.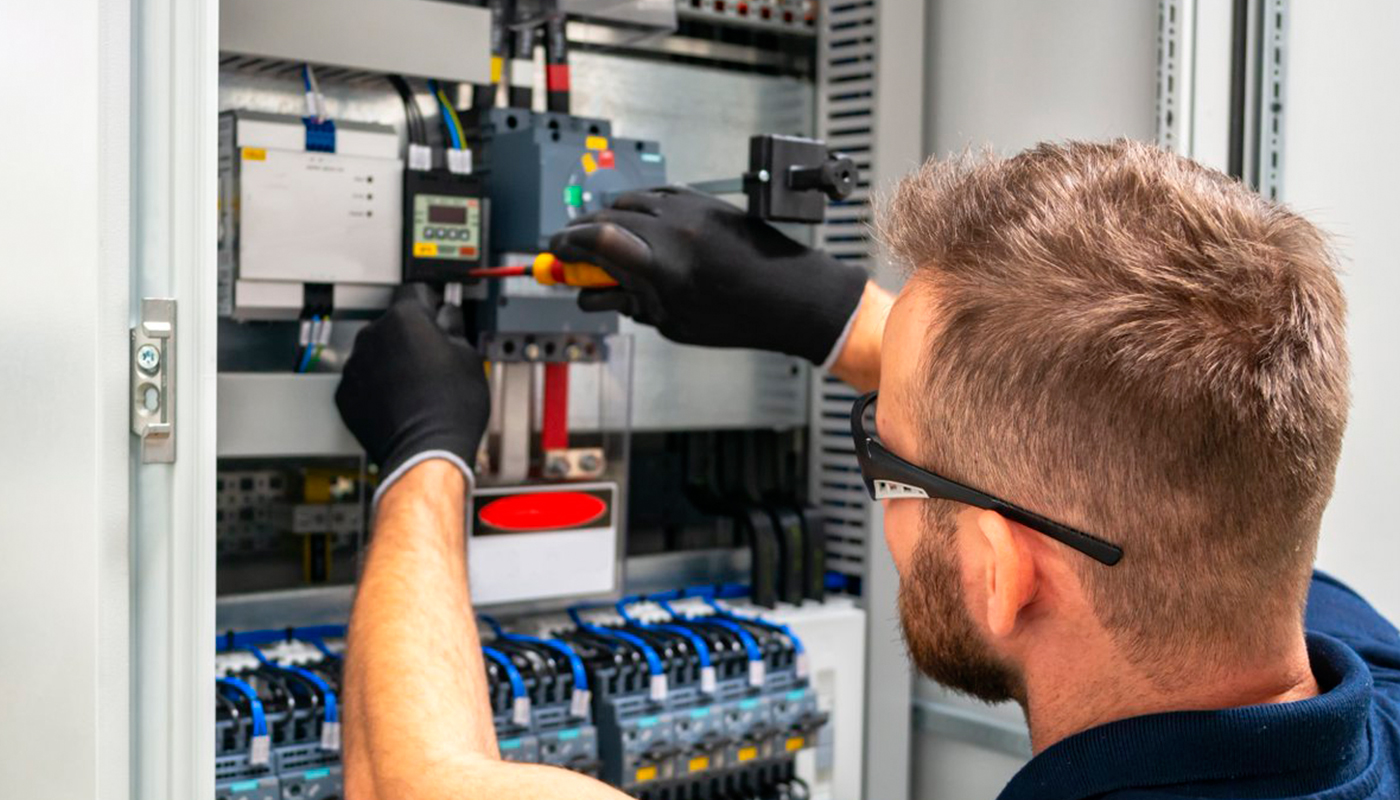 We use only professional equipment and tools, original spare parts, and high-quality consumables. Our technicians have 20 years of experience working with all types of household appliances from well-known brands. Specialists constantly improve their skills to provide you with high-quality services.
Frequently Asked Questions
Do you have any questions you would like to ask us? We recommend reading the answers to the most frequently asked questions first. If you don't find the information you need here, give us a call.