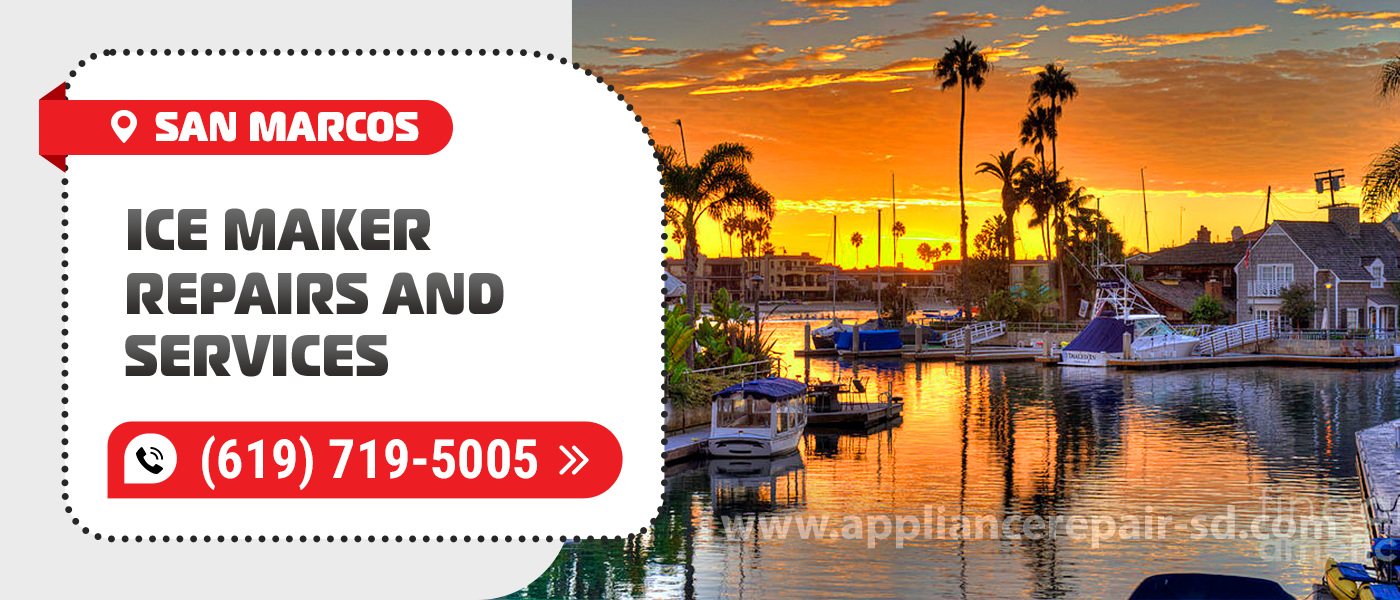 Ice Maker Repair in San Marcos
Appliance Service Center offers ice machine repair and maintenance services for both home, business, and retail locations. We have over 20 years of experience and have a great understanding of the problems our customers face. We specialize in Ice Maker Repair San Marcos, CA. Our team guarantees fast, quality ice maker repairs.
Why this company?
San Marcos Ice Maker Repair is often a daunting task, even for experienced professionals. Breakdowns are often caused by voltage fluctuations, freon leaks from the system, refrigeration compressor failure, computer circuit boards malfunction, so ice makers can take longer to diagnose than refrigerated cabinets or household refrigerators.
When Ice Maker Repair in San Marcos, CA every minute counts, because the work of a seafood store, restaurant or cafe is often simply impossible without properly functioning refrigeration equipment. That's why the quality advantage of our service is our own imported refrigeration compressors, electronic controllers, compressors, and many years of experience in producing refrigeration units gives experience and confidence to our installers.
For San Marcos Ice Maker Repairs our specialists use only quality original compressors, electronic control units, quality copper pipe and solder, and provide a guarantee of quality of the work done!
Our logistics team forms a parts inventory for Ice Maker Repair in San Marcos, CA so that repairs take as little time as possible. When you add in the mobility of our crews when working, our customers get all the benefits from a single source. And all this at an inexpensive price.
Timely maintenance of refrigeration equipment prolongs its service life several times over! Order the maintenance of the refrigeration equipment with us and be sure with the stable operation of your business!
Main malfunctions
Failure of the intake valve
An intake valve is an electrically controlled system that can malfunction. Typically, this malfunction is corrected by replacement. If you are faced with a problem where the ice maker does not work and does not freeze ice, or the ice making capacity has dropped significantly, you should not wait for everything to resolve itself – it is better to contact experienced professionals in San Marcos Ice Maker Repair who know how to quickly fix the problem that has appeared.
The compressor is out of order
The problem, as in any other refrigeration equipment, is very serious, it should be eliminated as soon as possible. This is the most common breakdown found in ice machines in general. It can simply wear out, as any technique is not eternal.
In such units, the service life of this part is from 3 to 10 years, all depending on the manufacturer's basic equipment. In many ways, improper operation is also to blame for the breakdown. In this case, the repair will cost quite a lot, as a high-quality mechanism is not cheap, and the work of the master is painstaking.
The problem with the filter
Cleaning the ice maker – a frequent reason for calling a master. Once the filter is in disrepair, other parts of the machine begin to suffer as well. The main function of the filter is to dry the generator. It is usually located near the condenser and the valve, due to which the thermoregulation takes place.
A clogged filter – a failure is not too serious, but unpleasant. It is detrimental to the whole process of operation, and as a result, it reduces the performance of the device. The fact that it is time to change the filter is indicated by a general decline in the performance of the equipment. The unit freezes worse, and works less productively. If you let the problem go unchecked, the unit will soon fail.
Condenser failure
Ice Maker Repair in San Marcos, CA also requires checking or replacing the condenser. You will notice this malfunction immediately: as soon as it happens, there will be a high temperature inside the case. This happens because the refrigeration unit won't be able to remove heat from the condenser. If you delay calling a technician, you can provoke an even more unpleasant incident – a compressor breakdown.
Appliance Service Center has been in the market since 2001. All our technicians have more than 20 years of experience, and regularly take courses to improve their skills. We provide San Marcos Ice Maker Repair and Service, and all our customers get all of the services they need from the comfort of their home or office. To contact us, you can call us at the number listed or leave a completed form on the website and our manager will contact you shortly.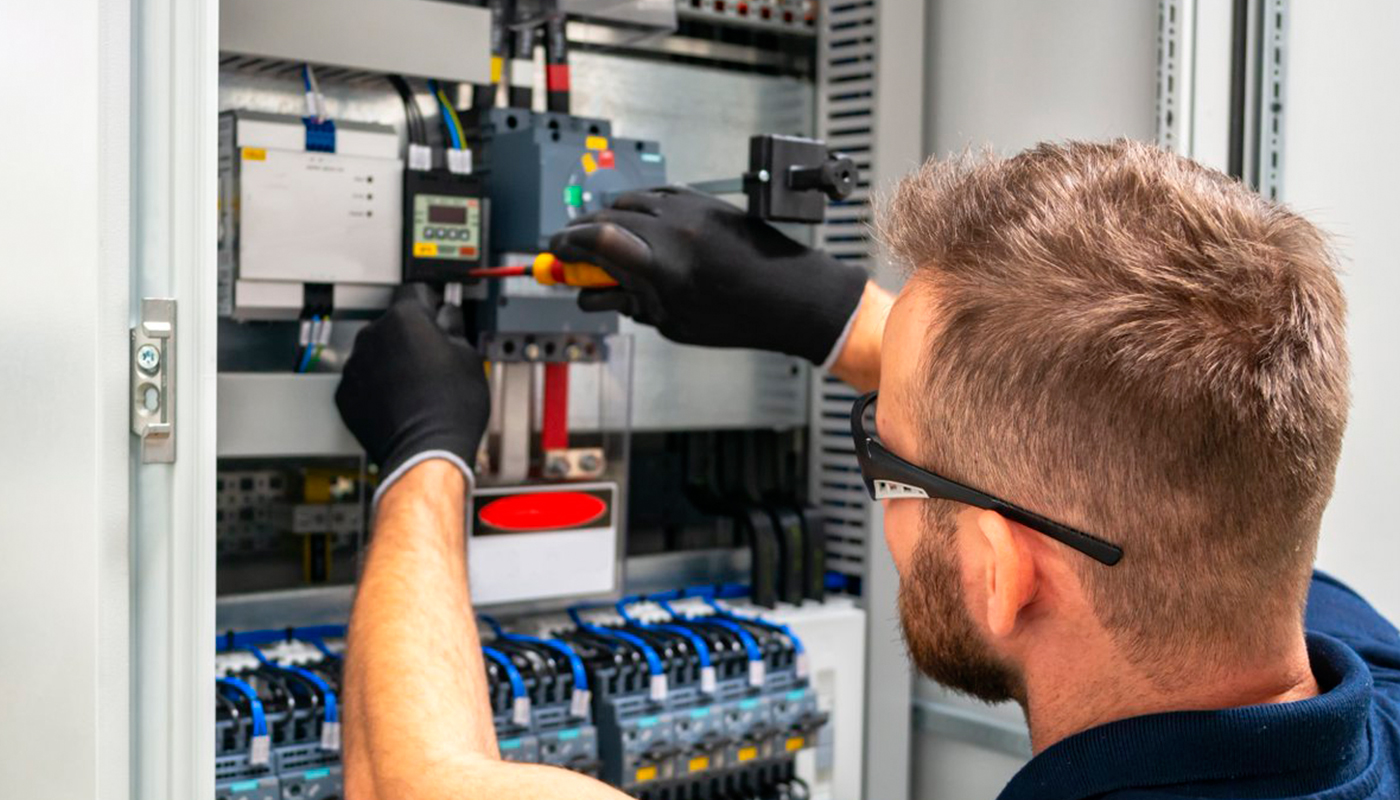 We use only professional equipment and tools, original spare parts, and high-quality consumables. Our technicians have 20 years of experience working with all types of household appliances from well-known brands. Specialists constantly improve their skills to provide you with high-quality services.
Frequently Asked Questions
Do you have any questions you would like to ask us? We recommend reading the answers to the most frequently asked questions first. If you don't find the information you need here, give us a call.