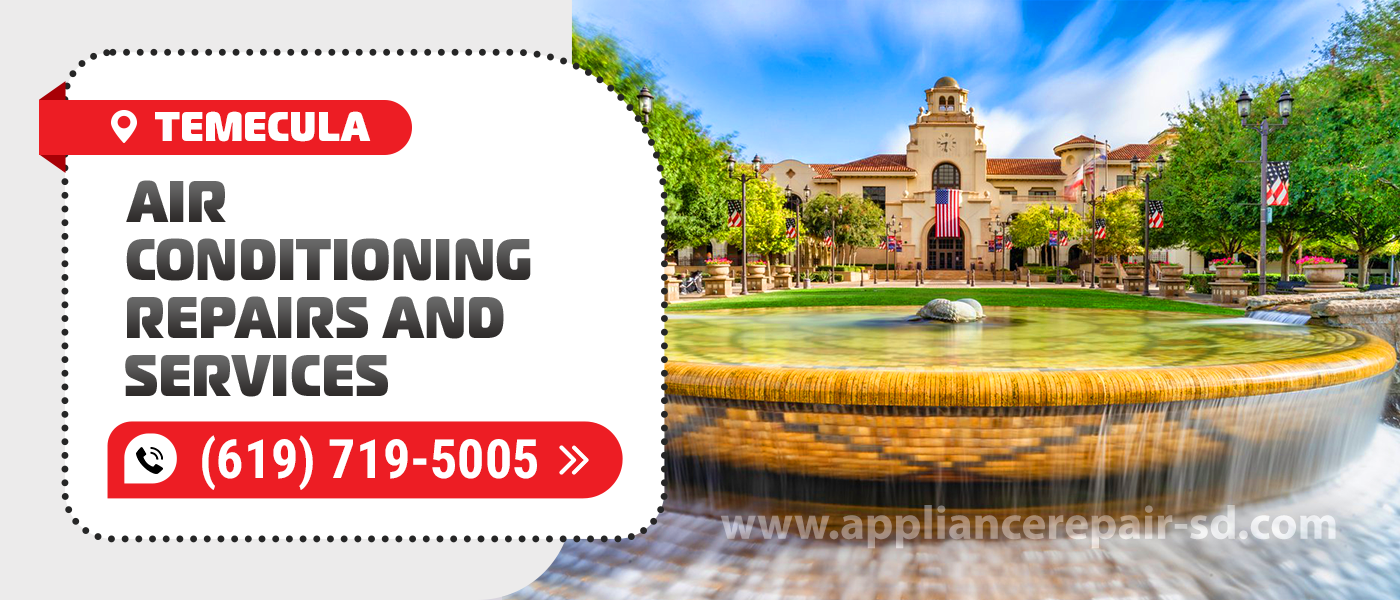 Air Conditioning Repair in Temecula
Appliance Service Center offers air conditioning repair and maintenance services for homes, businesses, and retail outlets alike. We have over 20 years of experience and have a great understanding of the problems our customers face. We specialize in Air Conditioning Repair in Temecula, CA. Our team guarantees fast, quality air conditioning repairs.
Why this company?
Broken air conditioning equipment is a serious problem that needs to be dealt with immediately. Not only the comfortable atmosphere in the room, but also your health depends on the quality of this equipment.
So, order Temecula Air Conditioning Repair and their maintenance in our service center. Your request will be immediately accepted and processed by our staff, and the technician can come to your home or office on the day of treatment.
Experts of Appliance Service Center work without weekends and are ready to come to any area of the city and the nearest suburbs. Therefore, it is possible to fix air conditioning not only on weekdays, but also on Saturday-Sunday – a great option for those who work a lot. It can take anywhere from 20 minutes to several hours for a technician to work – it all depends on the complexity of the problem.
We coordinate service and Air Conditioning Repair in Temecula, CA with customers in advance, so you don't have to sit at home waiting for a technician. Our professionals are very punctual and arrive without delay. They will bring all the tools and accessories you need, saving you from having to find them yourself.
Before we start your Air Conditioning Repairs, our craftsmen make sure to diagnose the equipment, because sometimes a breakdown is difficult to identify by its external manifestations. In addition, diagnostics will reveal hidden malfunctions, which can later lead to serious breakdowns. If the elimination of the fault requires the replacement of components, instead of faulty parts will be installed new ones.
Masters service center using only original spare parts – the installation of second-hand components or cheap analogues are excluded. Therefore, we can guarantee a long service life of machinery after the repair work.
Our specialists cannot only repair air conditioning, but also carry out its preventive maintenance, such as cleaning of cooling systems and drainage. This work is recommended to be done in the fall, before turning off the air conditioning equipment, and after winter downtime.
Prices for maintenance and Air Conditioning Repair in Temecula, CA are listed in our price list. The prices are approximate, as they depend on the complexity of the work, the overall condition of the equipment and the components that need to be replaced. The exact cost of services the master can sound only after the end of diagnostics. The warranty for work and components is given for up to 1 year.
The main malfunctions
The air conditioning does not turn on/off
There can be many reasons for such "behavior" of the equipment. The simplest one is batteries dying in the remote control. In this case simple replacement will help. Probably, rebooting the device will help to solve the problem. It is also possible that the filters are clogged. In this case, remove the top panel, investigate the filters. If they are dirty, gently wipe them with a soft damp cloth. To avoid the problem, wash the filters once every 3 to 4 weeks.
Sometimes the unit may not turn off. The problem is most often caused by batteries or a faulty remote control. But if it won't turn off even after pressing a button on the cabinet, you need the help of a Temecula Air Conditioning Repair technician.
Lack of freon
A frosty valve on the inlet to the outdoor unit is a definite sign of a lack of refrigerant in the system. This leads to poor air conditioner performance and inadequate room cooling. In addition, the overall performance of the climate equipment decreases. Such problems can be caused by freon leakage from the system.
The amount and type of freon is determined by the manufacturer and must comply with the datasheet of the specific model. If a leak is detected, the air conditioning unit should be turned off immediately and a technician should be called for Air Conditioning Repair in Temecula, CA – the refrigerant is harmful to human health. 
Appliance Service Center has been in the market since 2001. All our technicians have over 20 years of experience, and we regularly take refresher courses. We provide service on Temecula Air Conditioning Repair and Service and all our customers get all the services they are interested in from the comfort of their home or office. To contact us, you can call us at the number given or leave a completed form on our website and our manager will contact you as soon as possible.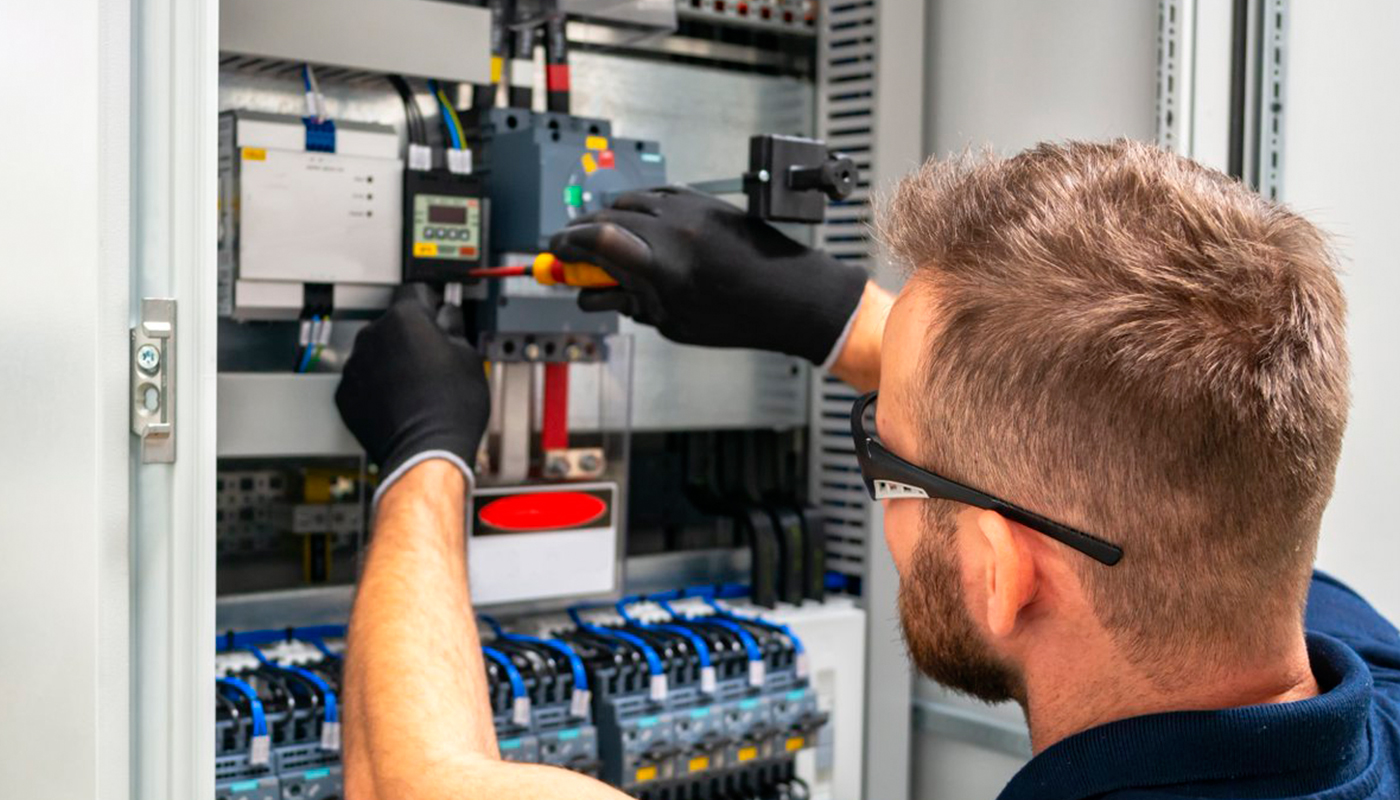 We use only professional equipment and tools, original spare parts, and high-quality consumables. Our technicians have 20 years of experience working with all types of household appliances from well-known brands. Specialists constantly improve their skills to provide you with high-quality services.
Frequently Asked Questions
Do you have any questions you would like to ask us? We recommend reading the answers to the most frequently asked questions first. If you don't find the information you need here, give us a call.