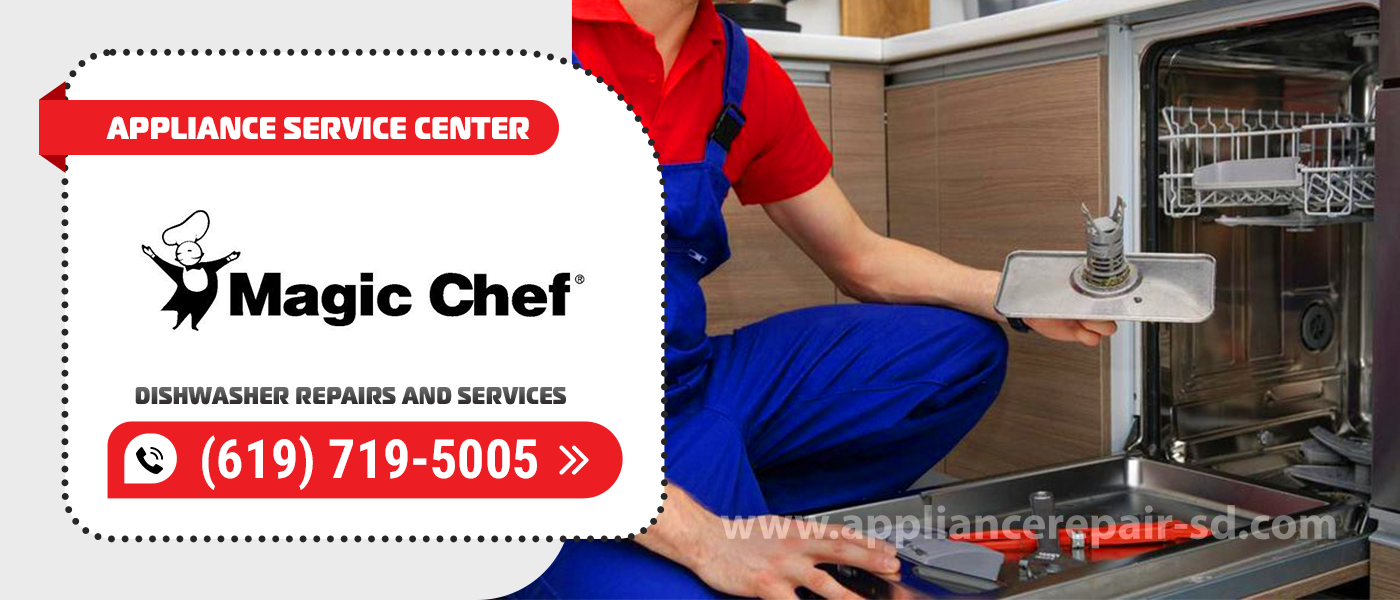 Magic Chef Dishwasher Repair
Appliance Service Center has been on the American market for over 20 years. The accumulated experience and certified specialists allow us to quickly and promptly solve any problems related to Magic Chef Dishwasher Repair in San Diego County. Over the years of successful work, we have established ourselves as a responsible and reliable partner. Your dishwasher is in safe and professional hands!
Household modern man is impossible to imagine without the presence of home appliances. These devices are so well-established in our lives that their presence is perceived by us as normal, and problems arise only in case of breakage of any machine. Even the highest quality, most modern and ultra-reliable dishwasher brand Magic Chef sooner or later can break down. It will require maintenance, replacement of failed parts, and calls for Magic Chef Dishwasher Repair and Service.
Why do appliances break down?
Our service center began doing professional Magic Chef Dishwasher Repairs in 2001 and continues to do so successfully today. During the entire period of our professional activities, we have often had to work with worn-out circuits, leaking and fully exhausted their capacity limit of performance motors. And yet the occurrence of quite a few breakdowns and malfunctions could have been prevented. 
Very often we forget about the simplest things. Such as the need for installation of household appliances by professionals, the use of voltage regulators and water filters, preventive and regular cleaning of filters. Although it is these little things that prolong the life of our household appliances. Of course, the breakdown of mechanisms can occur not only in connection with their careless use. Many models have design flaws. 
There are breakdowns simply as a result of unforeseen factors. As soon as you hear any changes in the usual operation of the dishwasher – do not put off solving this issue, just call us. We'll perform a thorough diagnosis and, if necessary, perform a qualified Magic Chef Dishwasher Repair and Service.
What should alert you and make you call a technician at home
Unusual noise, humming or vibration of the appliance

Puddles and leaks under the appliance

Dishwashing and drying are poor quality

The appliance doesn't turn on 

Buttons sticking

No water drainage

No water heating

Appliance is electrocuted

Inconsistency of operation modes
Appliance Service Center – fast, high-quality, low-cost repairs! We can fix any problem you have with your dishwasher. We respect our customers and ourselves, that's why we try to do all the necessary work as quickly and efficiently as possible. In most cases, the customer doesn't have to take the faulty appliance to us, because our craftsmen are able to perform a professional Magic Chef Dishwasher Repair at home.
Naturally, there may be exceptions in our work as well. If there is a need to replace one of the elements of the chip or the work to be done requires special bulky equipment, we carry out the repair in a specialized workshop. Also, if dirty work is expected, it is better to do it in the workshop to save you from unnecessary hassle. The licensed professionals at Magic Chef Dishwasher Repairs and Services will make repairs in the shortest time possible.
Our Benefits
When you order appliance repair service at our service center, every customer gets a lot of advantageous benefits. Here are just a few of the main reasons why you should contact us:
We employ only highly qualified professionals who have specialized education and are constantly improving their professional skills;

Our

Magic Chef Dishwasher Repair

technician will perform the service at a time that is most suitable for you;

The implementation of repairs by our company is made only with original, from leading manufacturers, spare parts that have the appropriate certificates;

For all the work done by our masters, we provide a three-month warranty.

We carry out control of performance of works and we will be grateful for your offers on improvement of quality of service. For this purpose, we have created a quality control department;

We can repair both small appliances, as well as service large-sized devices.
Appliance Service Center – has been professionally repairing a variety of household and commercial appliances for over 20 years. When you order Magic Chef Dishwasher Repair and Service from us, you can be sure of the quality of our work. Over the years we have earned the trust of our customers. And these are not just words. You can read testimonials from grateful customers who recommend us to their friends and acquaintances. We work openly and we are responsible to each client who turns to us for help.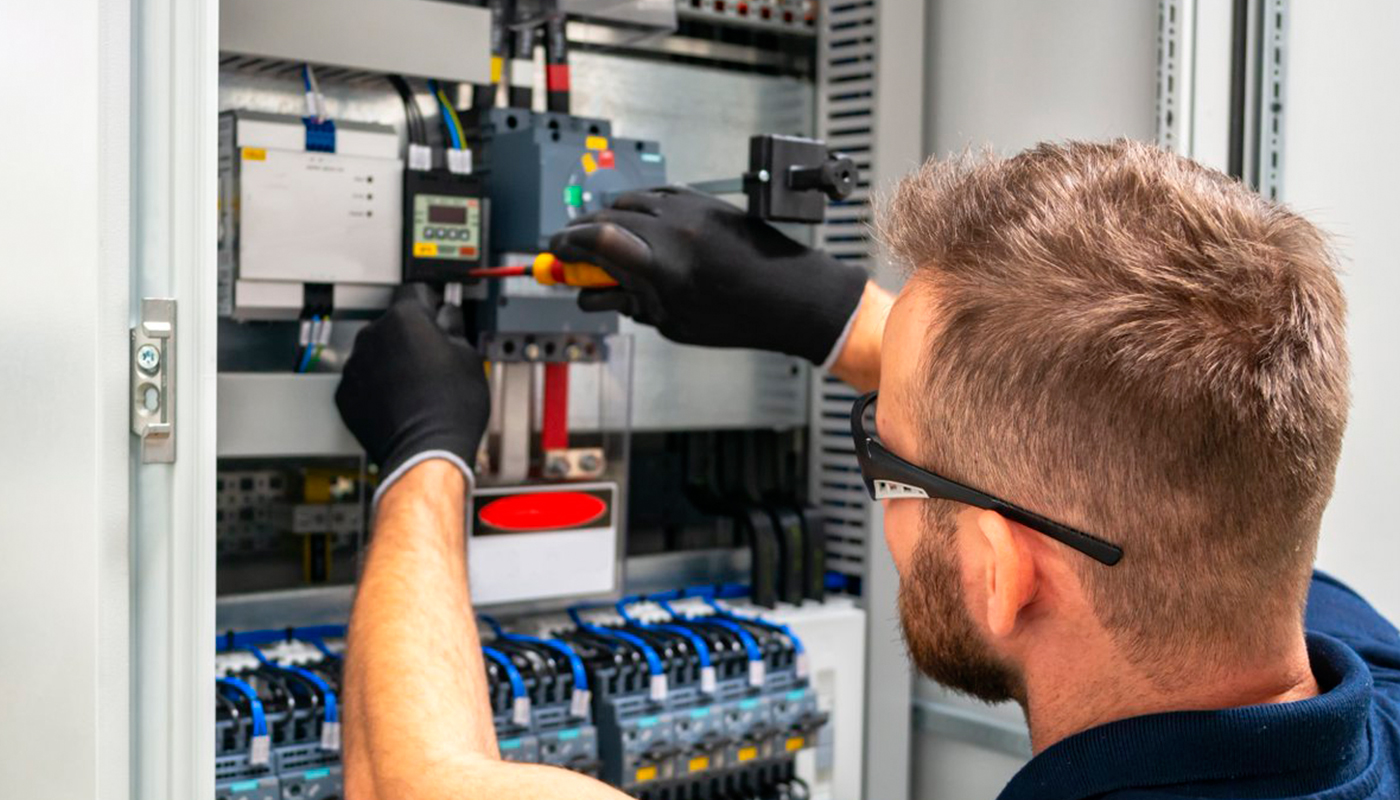 We use only professional equipment and tools, original spare parts, and high-quality consumables. Our technicians have 20 years of experience working with all types of household appliances from well-known brands. Specialists constantly improve their skills to provide you with high-quality services.
Frequently Asked Questions
With us, you can always get answers to all your questions. See below for the most asked questions.
The main reason why water stays in your dishwasher is that the appliance's filter system is clogged. Therefore, the first thing you should do as soon as you notice that water remains at the bottom (in the tray) of the dishwasher after the washing cycle, you should pay attention to the filters. Failure to clean the filters in a timely manner can lead to serious breakdowns that require the intervention of Magic Chef Dishwasher Repair.
There are many reasons why your machine won't start, call a Magic Chef Dishwasher Repair technician at your home and he or she will quickly determine what the cause is. 
Causes for not starting your dishwasher:
The cord that goes to the mains is broken.

The shutter on the door doesn't work.

The start button is out of order.

The fuse has blown.

Water is not getting into the chamber.

Software control unit is out of order.

Blown motor or relay.

Clogged pump.
You have to remove all the fasteners and inspect the inside of the dishwasher. The inside of the dishwasher checks for scratches on the stainless-steel walls. You should check the sprinkler, check if the drawers slide out smoothly and if the wheels of the baskets are not defective. And also run a test wash of the dishes.