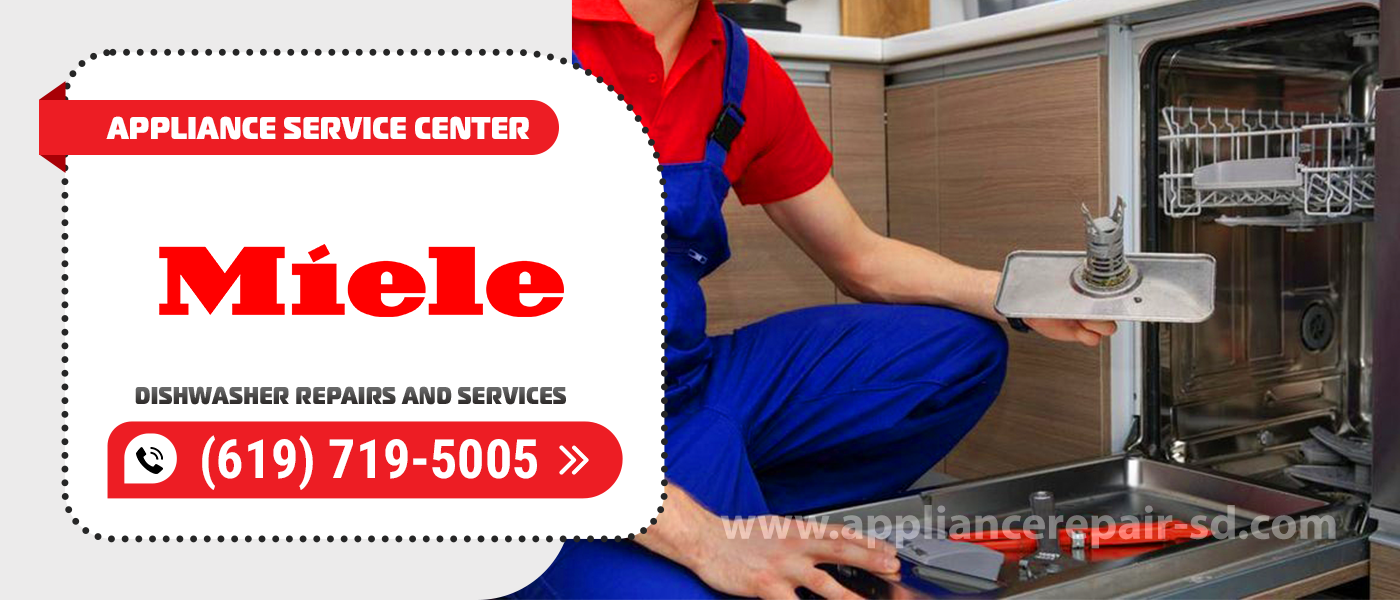 Miele dishwashers have long been appreciated by many housewives. But like any appliance, everything can break down. Even if it is the highest quality and reliable. For over 20 years Appliance Service Center is professionally engaged in repair and maintenance of home and commercial equipment of all well-known brands. You only need to order Miele Dishwasher Repair in San Diego County at our service. And the expert will not take long to wait.
Any modern household appliance is a solid purchase, so in case of a breakdown, you should not save on the services of a handyman. It is better to order a professional Miele Dishwasher Repair and Service, which will feature the highest quality of service. The key to your continued safety in using the appliances, as well as the subsequent warranty on all repair services rendered.
What are the signs that it's time to call a master for dishwasher repair: 
The appearance of strong vibration, strong and uncharacteristic noise;

The appearance of leaks;

Refusal to perform the specified functions or complete absence of switching on the technique;

Poor quality washed or wet dishes;

Bad water supply/drainage

Dishwasher electrocution.

All these and many other problems with readiness will eliminate our experts

Miele Dishwasher Repairs.
IMPORTANT!
Don't try to fix a broken dishwasher on your own. There are several factors for this:
Modern appliances are complex digital-to-analog devices. Without the appropriate knowledge, skills, tools and parts to carry out its repair will not work;

Electric appliances are dangerous devices in themselves (because of the danger of electric shock). Unprofessional intervention in them can lead to unpleasant consequences. And rather not for the self-taught repairman, but for those who will use this appliance most often;

An attempt to self-repair very often leads to the fact that the inevitable subsequent referral to the service center will cost more than it could cost before unprofessional intervention. Regularly we get the equipment, to which the attempts of "home" repair only went to its detriment. 

If you want to save time, money and not to risk your health and the health of your family, do not repair the equipment yourself. Contact us and a

Miele Dishwasher Repair and Service

technician will do the job for you!
Why choose us
We provide high quality, fast and warranty repair of home appliances. 

We are responsible for the quality of our service both to the appliance manufacturers and to our customers. 

Manufacturers supply us with genuine

Miele Dishwasher Repair

parts. We never deal with low-quality counterfeits. 

Professional repairs require professional equipment. Our service engineers possess and are fluent in it.

Our

Miele Dishwasher Repairs and Services

technicians are certified by leading appliance and commercial appliance manufacturers. 

The major appliance manufacturers have chosen Appliance Service Center – as their authorized partner, and thousands of customers have chosen Appliance Service Center as their regular service center. Thank you!

Contact us in your preferred way and leave your request. Our manager will call you back and clarify all aspects of technology.  The model, the nature of the failure, the operating time and a convenient time of our specialist's arrival. Our technician will come to your home already with everything you need for

Miele Dishwasher Repair. 

Upon completion, the technician will fill out an official warranty for the part and for his work – up to 3 months. Keep the warranty card for the entire life of the appliance. It's the key to your peace of mind. But we know how to fix failures in a quality and reliable way, so you won't have to use your warranty card.  
Appliance Service Center takes care of its name and works openly. And these are not just empty words. You can read the feedback from our grateful customers on our website. They recommend us to their friends and acquaintances for a reason. And if necessary, contact us again. Turning to our service center you are guaranteed Miele Dishwasher Repair and Service at the highest level!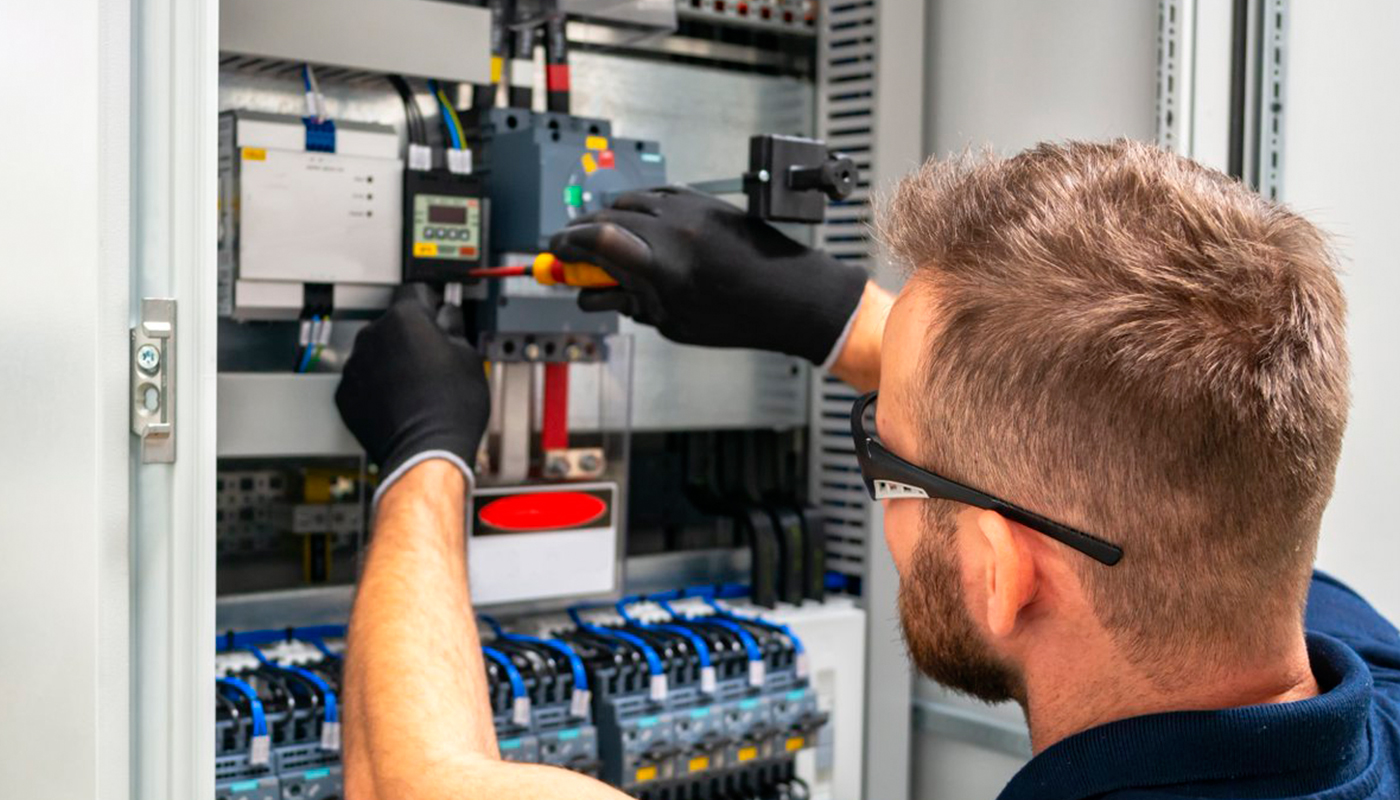 We use only professional equipment and tools, original spare parts, and high-quality consumables. Our technicians have 20 years of experience working with all types of household appliances from well-known brands. Specialists constantly improve their skills to provide you with high-quality services.
Frequently Asked Questions
There are always questions when operating a dishwasher. But you're not alone, you can always ask us your question.
It is extremely important to take care of your dishwasher! Any machine malfunctions can directly affect the quality of your dishwashing, not to mention an emergency Miele Dishwasher Repair. Some malfunctions can even cause damage to your dishes, especially items like fragile glasses or silverware.
We offer a 3-month warranty on all service and Miele Dishwasher Repair. This is first and foremost your peace of mind. During this period, you can contact us at any time and get free advice and assistance. 
Diagnosing the mechanical part of the sensor is simple: blow into the pressure sampling tube, listen. If clicks can be heard from the press stat, it means that the switch has worked, the appliance is in good order. It can take several seconds from the moment of exposure to the click. Check the electronic part with a multimeter. If you doubt that you can make diagnostics and Miele Dishwasher Repair by yourself, contact the specialists.