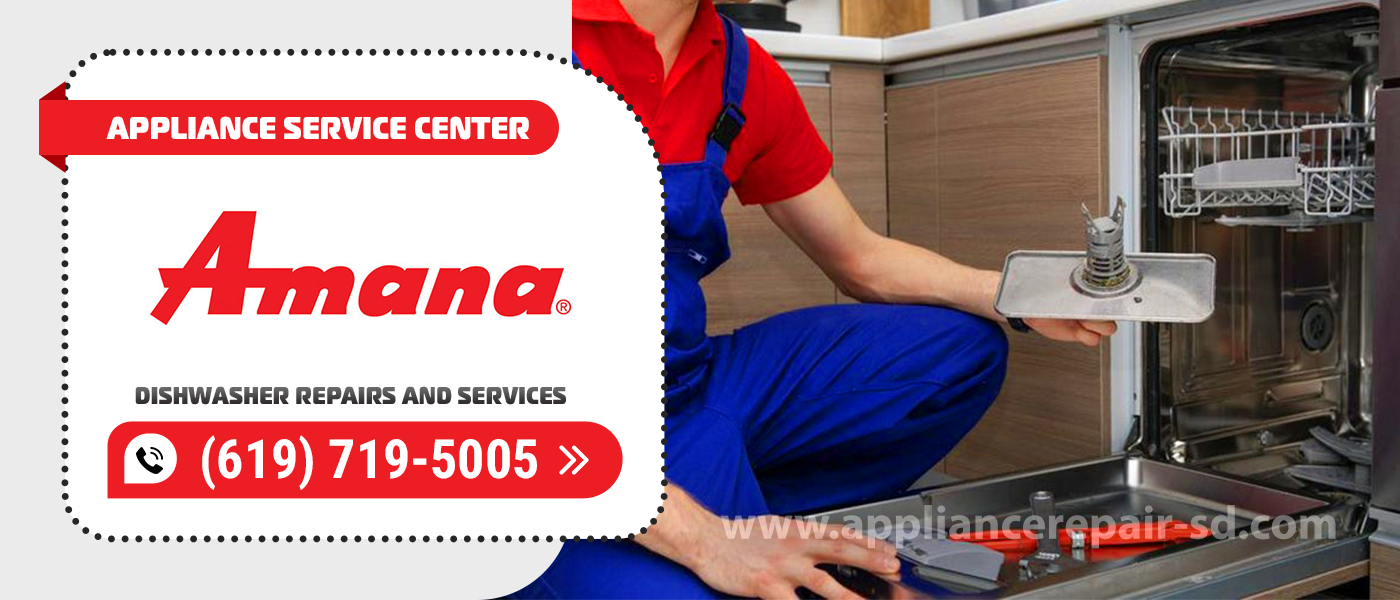 Dishwashers are firmly in our lives, many consumers can no longer live a day without them. It is a fast and economical way to wash all dirty dishes after a meal without having to wash them by hand. Amana dishwashers are especially popular and reliable. But they don't last forever either. You don't want to put Amana Dishwasher Repair in San Diego County on hold. Contact our Appliance Service Center for a full range of quality and reliable services.
Causes of dishwasher breakdowns
Dishwasher repair takes place in two stages: first there is a diagnosis, and after finding out the cause, the problem is fixed. It is always easier for the technician to perform Amana Dishwasher Repair and Service if the owner of the equipment knows the possible cause. 
Such factors include:
Unstable mains voltage. A surge can provoke problems with the electronics.

High salt content in tap water. Because of this, plaque is formed, which interferes with the normal functioning of household appliances.

Amana Dishwasher Repairs

in this case is carried out after descaling the most important parts.

Improperly selected washing reagents. This results in the formation of sludge, which also negatively affects the operation.

Improperly executed installation of the dishwasher. In this case, for a while you may not notice the malfunction. When installing appliances, it is better to use the services of an

Amana Dishwasher Repair and Service

specialist.
What we offer our customers
We've been in business for over 20 years, and we know exactly what can cause your appliances to break. Best of all, our Amana Dishwasher Repair technicians know how to fix any breakdown. You can trust us.
How long will a dishwasher repair take?
There are repairs that we do within 20 minutes, but on average, it takes one business day. Our engineers are rocketing science! But there are cases of complicated Amana Dishwasher Repairs and Services. Where it takes a really good job. So, it will take a little longer to revive your appliances. 
Does the service come with a warranty?
The warranty for the work done is three months. Our handyman, after completing the work, provides an official certificate of completion and warranty sheet for all the work performed.
How do we work?
We work 7 days a week. Without weekends. After all, your dishwasher does not ask you when it breaks. In addition to repairs, we provide routine maintenance that will extend the life of your appliances.
How to make a request?
You need to contact us in any convenient way – make a request on the site, write to us on Facebook, Telegram or just call! Then our managers will contact you to clarify the nature of the breakdown, the timing of your equipment and the arrival of our specialist. Our specialist on the call will come with all the necessary equipment and supplies for repair.
Does repair price include cost of accessories?
Yes, the cost of repair includes the price of parts. We charge for the work exactly as much as it costs. As for the accessories, they are sold at cost.
What kind of parts do we work with?
Our Amana Dishwasher Repair technicians work only with genuine Amana replacement parts. We have our own inventory of replacement parts from various manufacturers. This is a guarantee of the quality of our work and promptness of repair. After all, original components break down less often and are more reliable in operation.
What else do we repair?
We repair everything from small appliances to large commercial vehicles. From the simplest to the most complex and advanced. We have licensed technicians for the latest and greatest appliances. See all categories of appliances on our website.
Why can you trust us?
We employ licensed professionals with over 20 years of experience. All employees regularly visit the manufacturers' factories for training to improve their skills. No breakdowns that our specialists can't fix. We are backed by feedback from satisfied customers who recommend us to their friends and acquaintances. 
Appliance Service Center does everything quickly and reliably, you will be satisfied. Trust us – we know how to revive even a dinosaur. That's why our Amana Dishwasher Repair and Service specialist is sure to get to your dishwasher! With us as experts, everything works like new!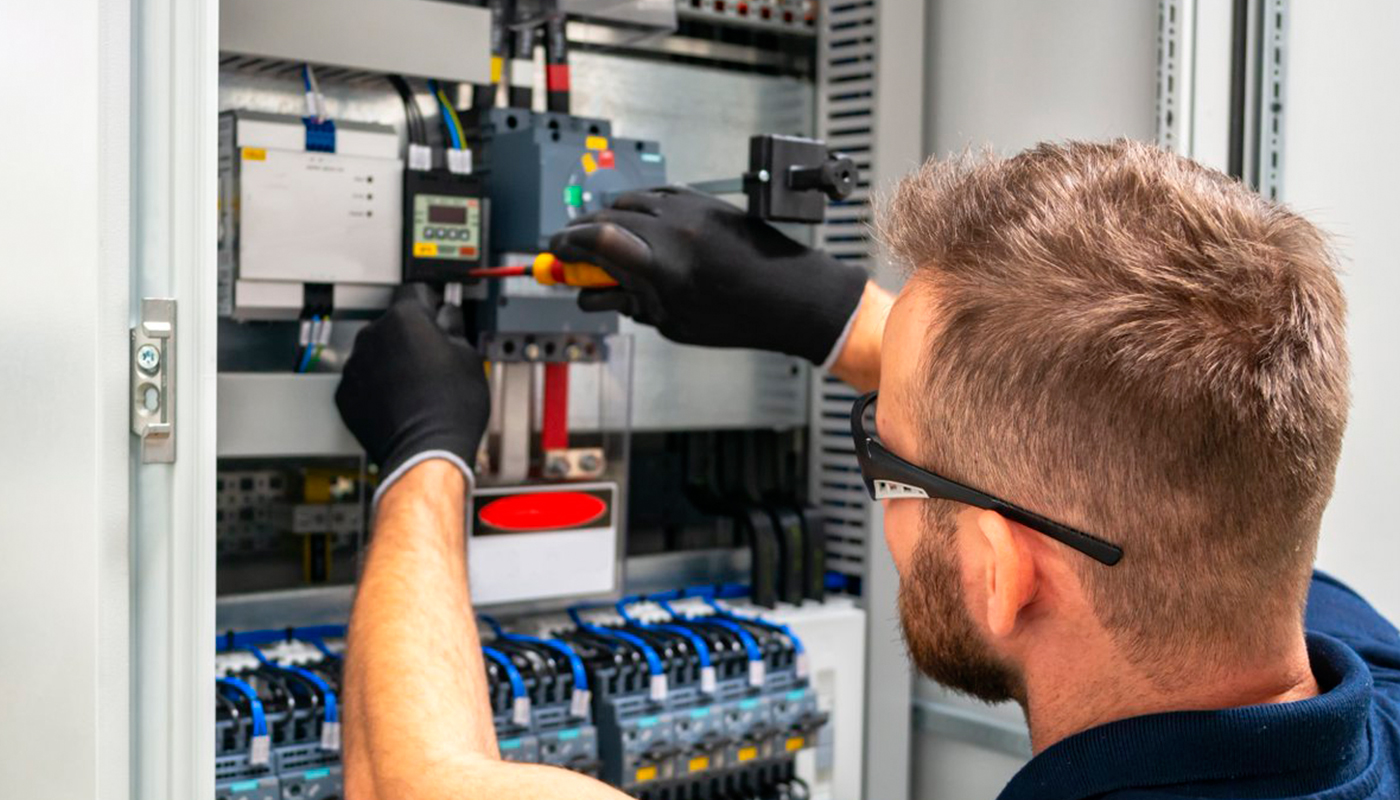 We use only professional equipment and tools, original spare parts, and high-quality consumables. Our technicians have 20 years of experience working with all types of household appliances from well-known brands. Specialists constantly improve their skills to provide you with high-quality services.
Frequently Asked Questions
You can contact us with any questions you may have. It is not difficult for us to advise you and clarify your points of interest. Answers to the most frequently asked questions.
Dishwashers are not a cheap segment of appliances. And Amana Dishwasher Repair in most cases is much cheaper than buying new appliances. Especially if your dishwasher has only been in service for a few years. We can say that with confidence, even considering the fact that we only use original parts for repairs. 
The Amana Dishwasher Repair service market has an abundance of ads on the internet, but there aren't many real specialists. After all, quality repair requires experience, professional knowledge, specialized equipment and quality components. And best of all, the original components from the manufacturer. It is better to give preference not to independent technicians, but to specialized centers, such as our service center.
It is very easy to make a request with us. You just need to contact us in any convenient way – make an application on the site or call one of the listed phone numbers. Then our managers will contact you to clarify the nature of the breakdown, the timing of your technique and model. And arrange a time for our Amana Dishwasher Repair technician to arrive.