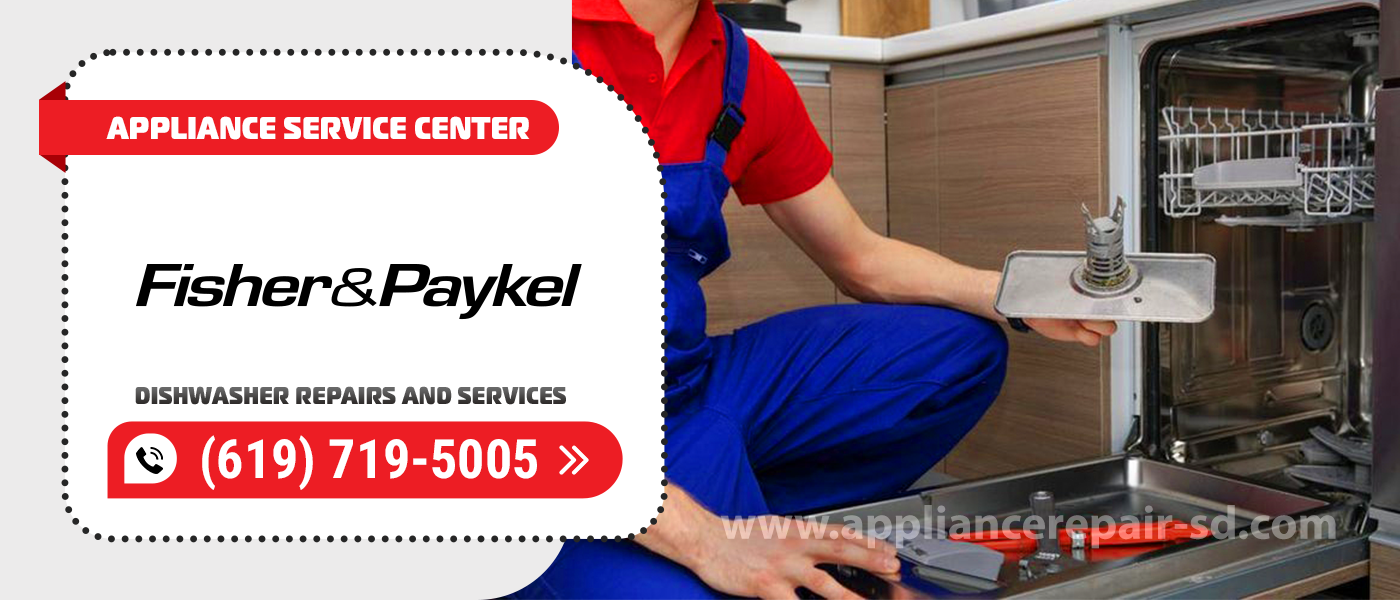 Fisher&Paykel Dishwasher Repair
Sales of Fisher & Paykel dishwashers have increased significantly in recent years. This is due to their versatility, reliability and quality assembly. Fisher & Paykel appliances have always been considered the best by the ratio of reasonable cost and reliability. Versatile modern design and ease of use make this brand popular with customers with different incomes. And if you are faced with a breakdown and malfunction of your assistant, do not despair. Appliance Service Center is the company that will always come to your rescue! We've been doing professional Fisher&Paykel Dishwasher Repair in San Diego County for over 20 years. And those aren't just empty words. Our professionalism and reliability have been proven over time.
Fisher & Paykel dishwasher breakdowns are the exception rather than the rule. To avoid or quickly eliminate a breakdown, a standard service is sufficient. It successfully helps to avoid breakdowns not only during the warranty period, but also for decades to come. 
Modern multi-node assembly complicates Fisher&Paykel Dishwasher Repair and Service, which is almost impossible for a non-specialist to handle. When you contact our service center, you can be sure of the promptness and quality of the services rendered. 
And that's thanks to the rules in place at our service center. Fisher&Paykel Dishwasher Repairs technicians go to the customer with a full set of diagnostic equipment, as well as tools and certified parts for replacement on site.
Using only original parts is a guarantee of reliable operation of the equipment after the repair in the same mode. Qualified diagnostics and competent Fisher&Paykel Dishwasher Repair and Service prolongs life of your equipment. Therefore, in the absence of knowledge and experience with this technique, you should not try to fix the breakdowns on your own. In the best case it can help only for a short time, and in the worst – lead to the failure of expensive components.
What problems of dishwashers are addressed in our service center
The dishwasher does not fully wash the dishes. 
Our technician will always advise on the operation and, if necessary, carry out repair work.
Bad water supply/drainage. 
The most frequent reason is a clog. Having addressed the service center, the master will define the reason and eliminate it.
The machine does not dry the dishes.
The technician will accurately make a diagnosis and if the cause is a faulty heating element, fan or temperature sensor, he will fix it.
The dishwasher does not heat water.
If the selected program is correct, the problem may be in the failure of the FET, control module, clogging of filters or in the malfunction of the thermostat. Here the only way out is to call a master and perform Fisher&Paykel Dishwasher Repair.
Total failure of the equipment from work. 
Causes can be many, from a faulty outlet to the failure of the heating element. 
There may be several causes – a leak in the tank, broken pan, door leakage, a crack in the hose, or a broken water tap. 
The dishwasher shuts down.
Failure of the program unit is one of the most dangerous control-related breakdowns. It is necessary to change the whole unit, and you can't do without a master here.
Why our customers choose us
Latest equipment used to diagnose and repair home appliances;

Safe operation after repair;

Prompt and accurate diagnosis;

In the staff of our company licensed specialists of

Fisher&Paykel Dishwasher Repairs and Services

with many years of experience;

Guaranteed original spare parts;

Warranty on all types of work performed;

We go to any place on the city map;

We work seven days a week.
We are ready to release you from the hassle of dealing with faulty appliances. And put them on the shoulders of experienced Fisher&Paykel Dishwasher Repair.
Trust your appliances to the professionals at Appliance Service Center and save your personal time for more important things! Don't waste time. Applying for a job with us is easy. You just need to contact us in any convenient way – make an order on the site, write to us on Facebook, Telegram or just call. Then our managers will contact you to clarify the nature of the breakage, the timing of your technique and model. And arrange the time of our specialist's arrival. Our Fisher&Paykel Dishwasher Repair and Service specialist will arrive on call with all the necessary equipment and components for repair.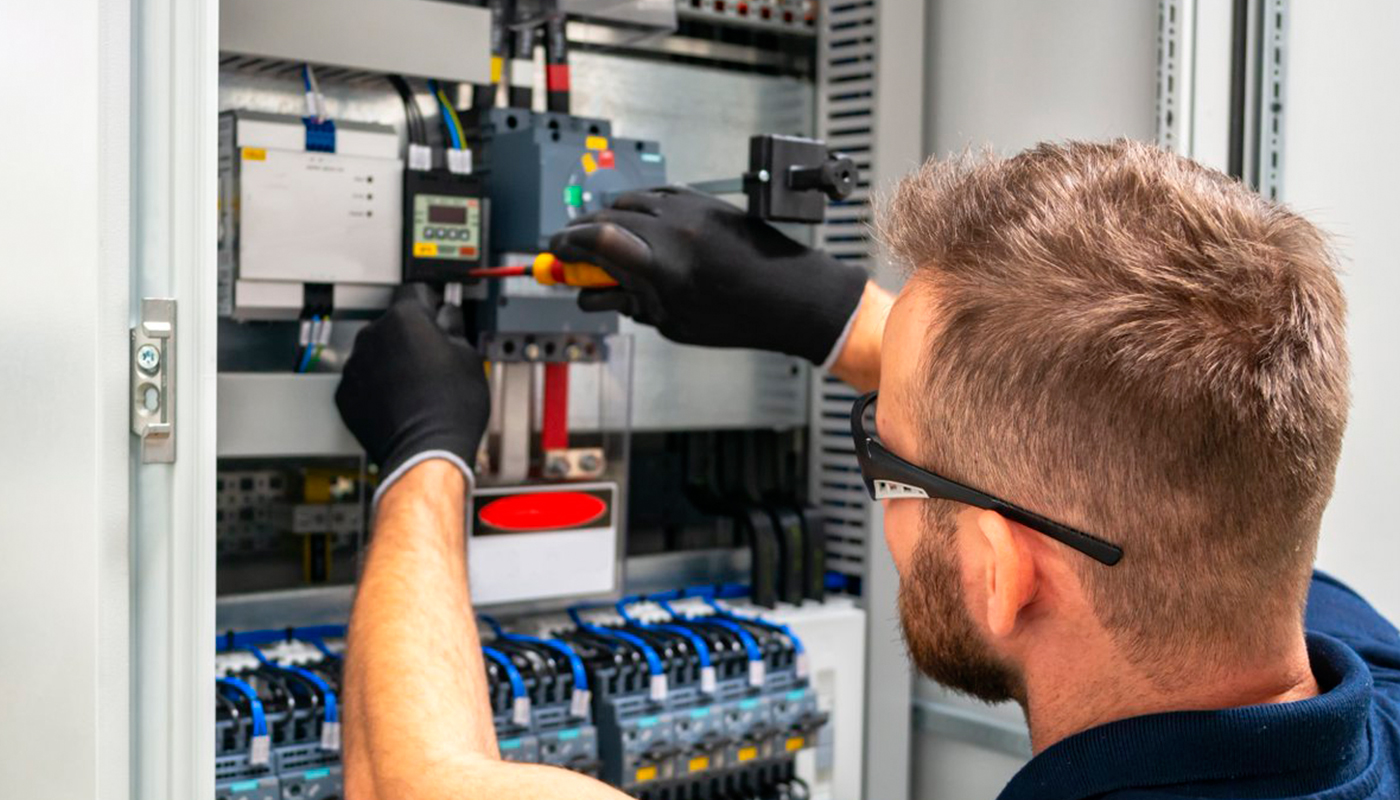 We use only professional equipment and tools, original spare parts, and high-quality consumables. Our technicians have 20 years of experience working with all types of household appliances from well-known brands. Specialists constantly improve their skills to provide you with high-quality services.
Frequently Asked Questions
The most frequently asked questions from customers and answers from our specialists. If you can't find an answer to your question, call us directly!
There can be many reasons for this problem. It is difficult to single out even a few of them. What could be the reasons: improper connection, technical breakdowns requiring Fisher&Paykel Dishwasher Repair, broken water level sensor, damaged electric motor. Do not exclude and kinked drain hose, clogged filters and reduced voltage in the network, resulting in the pump does not work.
There are two methods of repair – Fisher&Paykel Dishwasher Repair at home and in the conditions of a specialized workshop. Faster and cheaper is the first option. Our technician at home performs accurate diagnostics and quality repairs in the shortest possible time. We rarely do repairs in the workshop, only if complex repairs with special equipment are required. In both cases, the quality of repair does not suffer.
A puddle under the machine can signal a leak in the tank or a broken pan, a leak in the door, a crack in the hose or a broken water faucet. Or improper installation of appliances, with failure to meet standards for water drainage levels. Our Fisher&Paykel Dishwasher Repair technician will have no trouble fixing the problem.