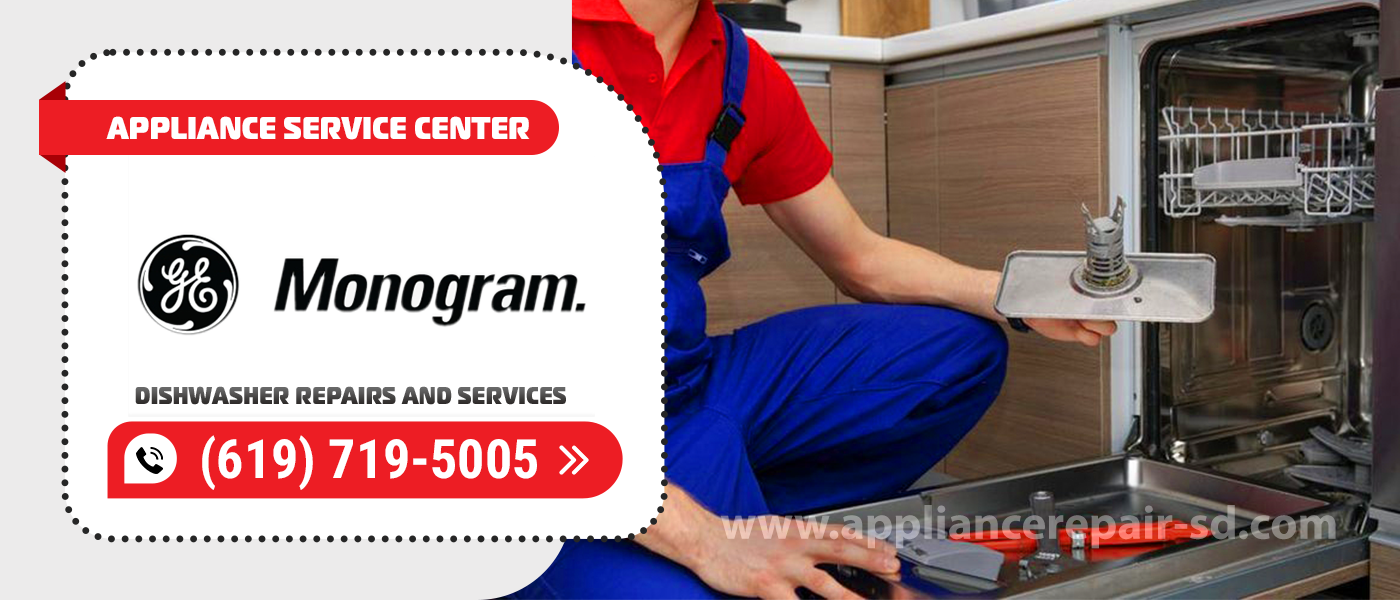 GE Monogram Dishwasher Repair
If your GE Monogram dishwasher is out of order and you don't know what to do. There is a way out! Turn to the professionals in the field. Appliance Service Center is synonymous with reliability and stability for over 20 years. GE Monogram Dishwasher Repair in San Diego County is always ready to help you. No matter if it will be made at home or on the basis of our service, you are guaranteed to get qualitatively repaired equipment. Which will serve you for many years to come. 
Modern GE Monogram dishwashers are equipped with complex electronics. If it suddenly breaks down, it is almost impossible to fix it on your own without an expert GE Monogram Dishwasher Repair and Service. The best solution is not to risk your own safety and call a repair center right away.
If you're looking for an appliance service center with the original parts you need to fix it, contact us! We don't work with cheap knockoffs that are of questionable quality and reliability. After all, we care about our name and your comfort. 
Why does the equipment break?
Breakdowns in appliances can occur for many reasons: power surges, wear and tear parts, rough handling. But most often it is a banal failure to follow the rules of use. Or a heavy wear and tear of the parts.
Attempts to save money on calling a GE Monogram Dishwasher Repairs and repair the breakage yourself often make the malfunction even more complicated than it was. And such savings are costly in the long run. Do not try to fix the malfunction yourself. After all, you can ruin quite good repair techniques. In addition, Appliance Service Center technicians are affordable for everyone.
How we work
You leave a request for repair of household appliances. Our manager will contact you to specify the manufacturer, the model and the period of use of the appliance, as well as the nature of the problems. It is necessary in order to prepare spare parts which our expert can need during GE Monogram Dishwasher Repair and Service. Agree on a convenient time for you to deliver the equipment to our service center.
Our GE Monogram Dishwasher Repair specialist will carry out visual and technical diagnostics, determine the cause and nature of the breakdown. Informs about the exact cost of repair and parts that need to be replaced, the duration of the work. Professionals have more than 20 years of experience working with GE Monogram appliances and other manufacturers. That's why home appliance service takes a little time. We have the most up-to-date and state-of-the-art appliance licensing.
Our staff includes licensed GE Monogram Dishwasher Repairs and Services technicians who regularly improve their skills in the factories of the manufacturer of household appliances. We can fix even the most complicated breakdown. We fix anything that's broken and repairable!
At the end of GE Monogram Dishwasher Repair, the handyman will fill out an official warranty for the part and for his work – up to 3 months. Keep the warranty card throughout the life of the appliance. It's a guarantee of your peace of mind. But we know how to fix things properly and reliably, so you don't have to use your warranty card. 
We take care of our name and work openly. And these are not empty words. You can read the feedback from our grateful customers on our website. After all, it's not for nothing that they recommend us to their friends and acquaintances. And if necessary, come to us again.
Entrust your equipment to Appliance Service Center professionals and save your time for more important things! Don't waste time. It's easy to request a service from us. You just need to contact us in any convenient way – make an order on the site, write to us on Facebook, Telegram or just call. Then our managers will contact you to clarify the nature of the breakage, the timing of your technique and model. And will agree on the time of arrival of our specialist. Our GE Monogram Dishwasher Repair and Service technician will arrive on your call with all the necessary equipment and parts for repair.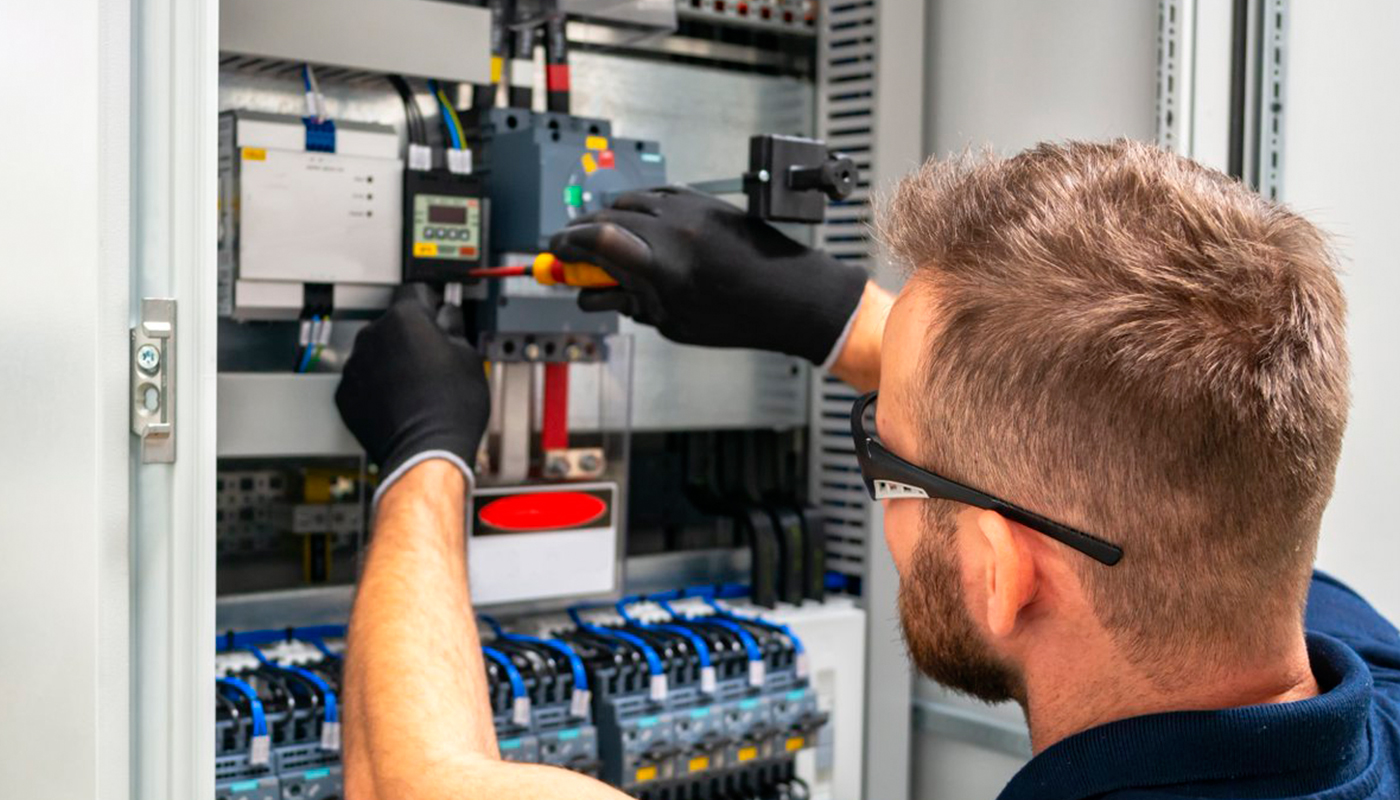 We use only professional equipment and tools, original spare parts, and high-quality consumables. Our technicians have 20 years of experience working with all types of household appliances from well-known brands. Specialists constantly improve their skills to provide you with high-quality services.
Frequently Asked Questions
If you have any questions about the operation of your dishwasher – find it on our website or call us directly. We'll always be happy to help you.
It's also possible. And it's not always due to a breakdown and requires GE Monogram Dishwasher Repair. You may be using poor quality detergent or not enough detergent. Worse if the problem is related to low water temperature. It could be caused by a faulty heating element or thermostat. In most cases, the FET can fail due to hard water and lack of proper care of the appliance.
It doesn't mean you have to change the appliances or call a handyman for GE Monogram Dishwasher Repair. It's an indication that your area's soil contains a lot of lime rock. The water contains many heavy impurities: calcium and magnesium salts. The scale can be seen on appliance parts, appliance surfaces. Over time, this scale can lead to breakdowns. Do not ignore preventive maintenance in such cases.
It's not that easy to install a dishwasher yourself. There are many small but very important things that are better left to the experts at GE Monogram Dishwasher Repair. Dishwasher installation includes connection to the plumbing – drain and water supply. Also, if necessary – wiring work to install the socket, routing cable, a separate line. Obligatory adjustment of the machine by level and check the quality of installation.