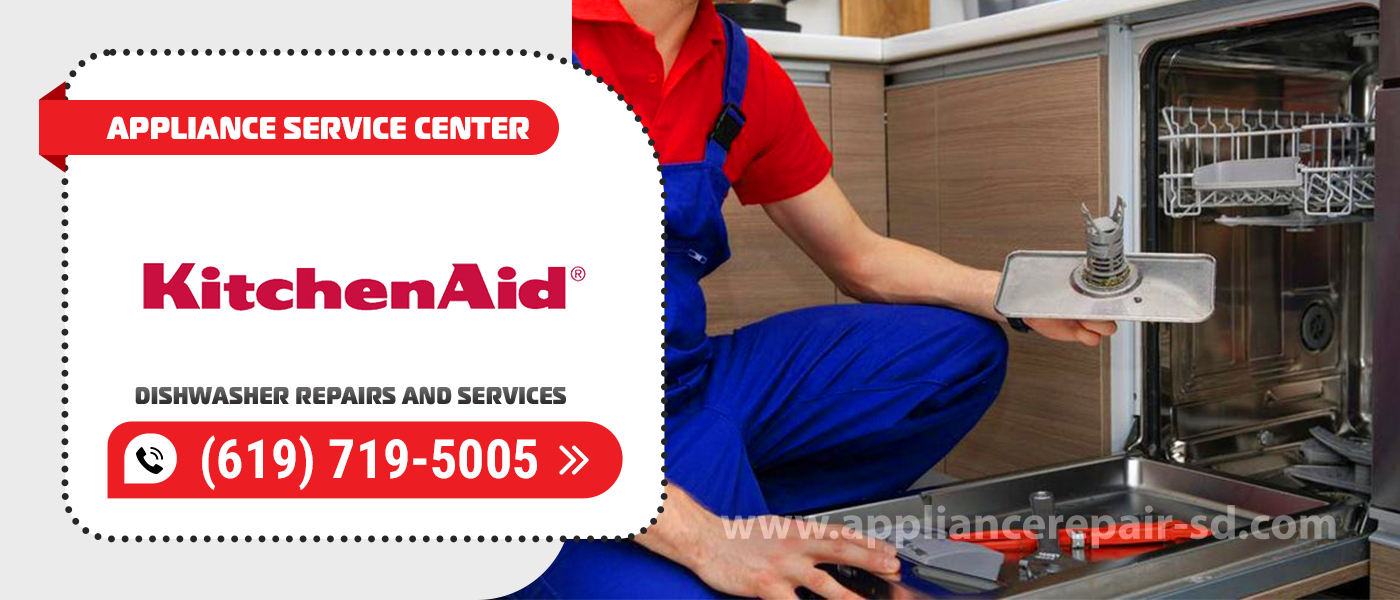 KitchenAid Dishwasher Repair
Appliance Service Center is a company that has everything you need for quality appliance repair. Since 2001 we regularly improve our experience and professionalism. For 20 years we have studied all types of appliances in detail and can fix any breakdown. If your KitchenAid dishwasher breaks down, don't panic. All you need to do is order KitchenAid Dishwasher Repair in San Diego County from us. And our technicians will delight you with their professionalism, punctuality, and courtesy.
In more than 20 years of service, we've helped hundreds of customers. Have brought thousands of faulty dishwashers back to life. Every customer has been satisfied. We work openly and care about our reputation. You have the opportunity to read the comments of our customers on Google or Yelp. There you will find a lot of positive feedback which is proof that our company is really professional. And recommendations of our service to your friends and acquaintances speak louder than words. Our KitchenAid Dishwasher Repair and Service specialists treat every breakdown as if it were their own.
Causes of Dishwasher Breakdowns 
It is always easier for a handyman to perform KitchenAid Dishwasher Repairs if the owner knows the possible cause. 
What can cause a breakdown:
Unstable mains voltage. A surge can provoke problems with the electronics. Up to complete failure of the control module;

A high salt content in the tap water. This leads to the formation of plaque, which prevents the normal functioning of the appliances. And it's premature wear and tear. Repair in this case is carried out after descaling the most important parts. A

KitchenAid Dishwasher Repair and Service

technician will have no trouble fixing this breakdown;

Improperly selected washing reagents. This results in sludge, which also negatively affects performance;

Improperly performed installation of the dishwasher. In this case, for a while you may not notice the malfunction. When installing appliances, it is better to use the services of a

KitchenAid Dishwasher Repair

specialist.
Why do customers trust us!
We offer our customers the best conditions and a lot of advantages, such as:
Free diagnostics, with our subsequent repair.

Professional repair of any complexity. Our masters regularly improve their professionalism and experience. For us 20 years of work is 20 years of progress and self-improvement.

KitchenAid Dishwasher Repairs and Services

at the customer's home.

Promptness of repair. In 90% of cases, repairs take one day. Responding to your call is on the day of the order.

Three-month warranty on all services.

Our

KitchenAid Dishwasher Repair

technicians work only with genuine parts.

In-house delivery service when needed.

Specialized workshop with all necessary modern equipment.

Reasonable prices for service.

A comprehensive approach to repair and service. 

It is very simple to apply to us. You need to contact us in any convenient way – make an order on our website, write to us on Facebook, Telegram or just call! Then our managers will contact you to clarify the nature of the breakdown, the timing of your appliances and the time of arrival of our specialist. 
Our KitchenAid dishwasher repairs technician will arrive on-call with all the equipment and parts you need for repair. We only work with genuine parts from the manufacturer. Trust your appliances to Appliance Service Center professionals and save personal time for more important things! Don't waste time. We perform home visits to your home. We back our warranty on our services and installed parts. You can be sure we will repair any breakdown. Our KitchenAid Dishwasher Repair and Service technicians are true professionals.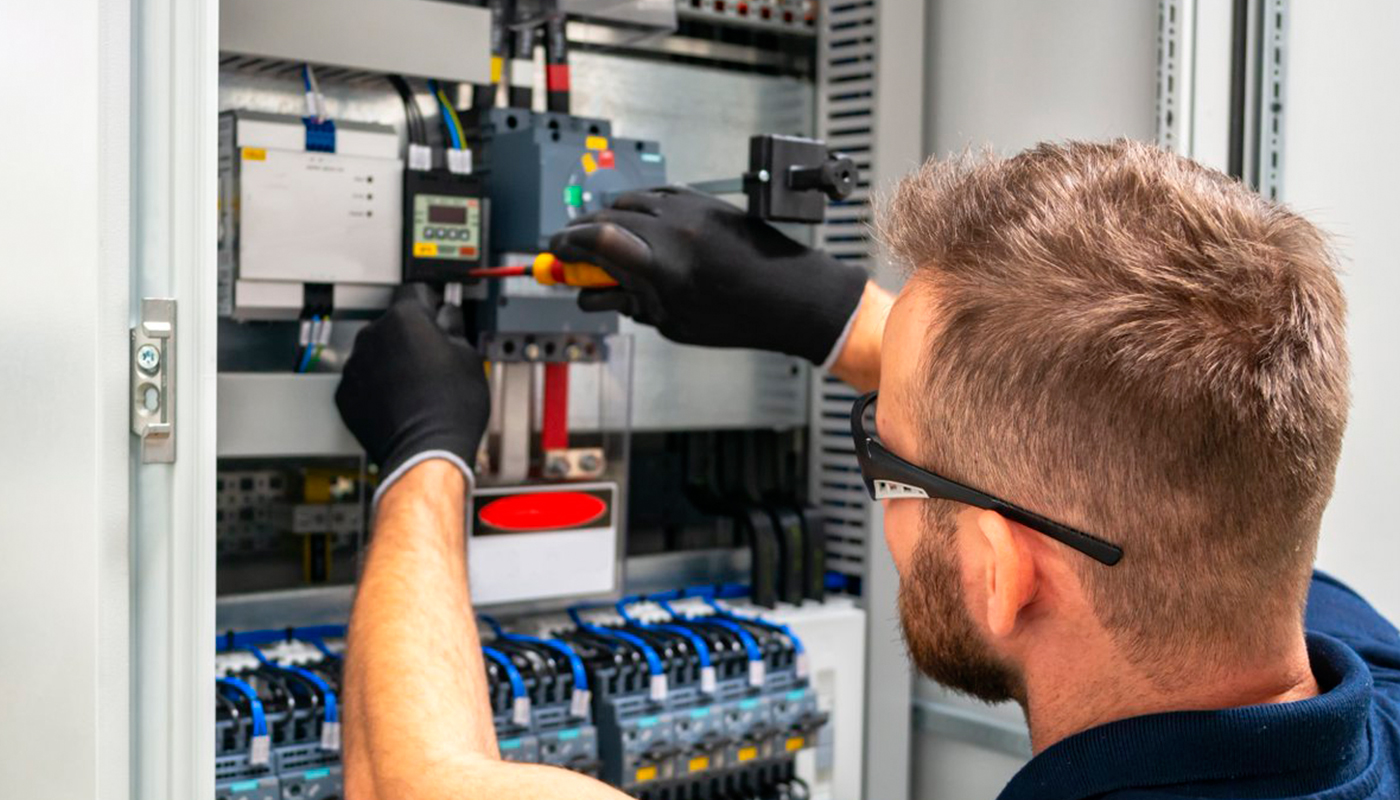 We use only professional equipment and tools, original spare parts, and high-quality consumables. Our technicians have 20 years of experience working with all types of household appliances from well-known brands. Specialists constantly improve their skills to provide you with high-quality services.
Frequently Asked Questions
We always have the answers to all your questions.
Transporting a dishwasher lying down is strongly not recommended. The parts in the dishwasher are secured in a clear spatial position. This is important so that you do not have to employ a KitchenAid Dishwasher Repair technician. Secure all moving parts and hoses when transporting it. It is advisable to wrap the unit several times with food wrap to prevent damage to the cabinet and opening of the door. 
It is not recommended to place the dishwasher in the outermost drawer of the furniture set, it is better to fix the machine rigidly between the two adjacent drawers. It is forbidden to install the dishwasher under the hob. Furthermore, it is forbidden to install it close to the oven. These are strong recommendations from the appliance manufacturer itself and the professionals who regularly perform KitchenAid Dishwasher Repair.
Don't do it! All the detergents you pour into your dishwasher need to work for themselves. Otherwise, the enzymes are wasted in the water around the inside of the machine. Over time, this can lead to KitchenAid Dishwasher Repair, as it provokes damage to the machine and the dishes themselves.