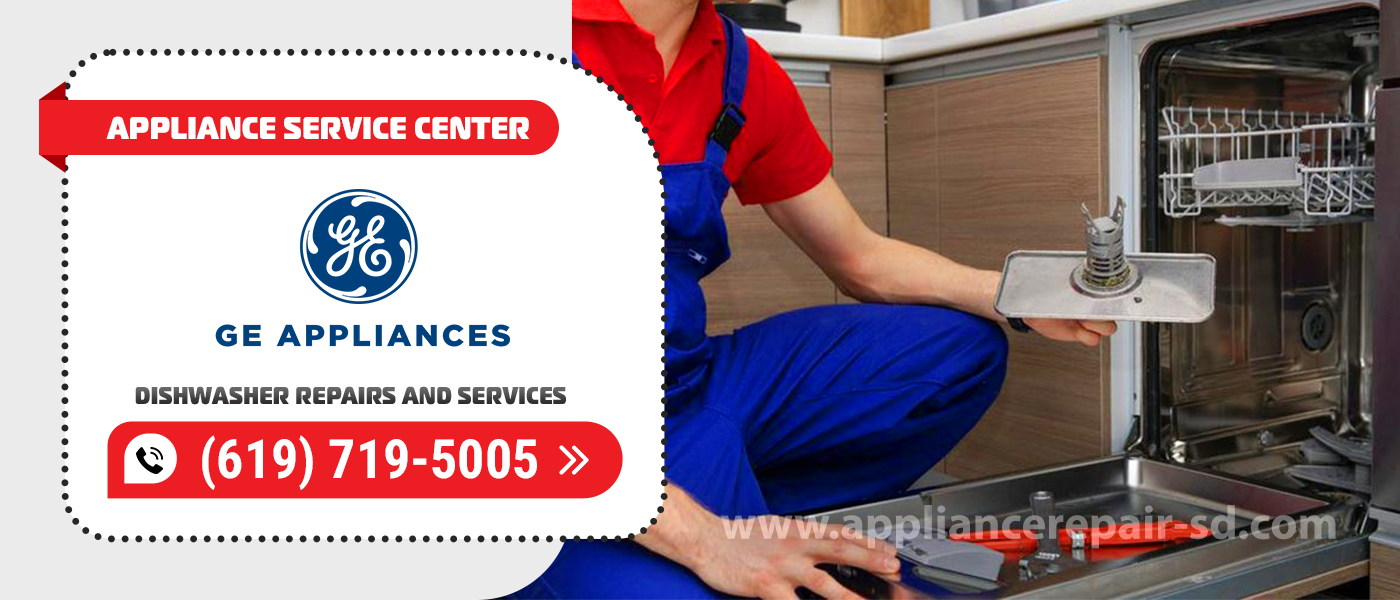 Appliance Service Center has been repairing appliances for over 20 years. GE dishwashers are known for their modern design, reliability and ease of use. But even these appliances can break down. In this case, our GE Dishwasher Repair in San Diego County technicians are here to help.  
In 20 years of experience, our technicians have seen many breakdowns of varying degrees of difficulty. No household appliance has evolved before our eyes. For our GE Dishwasher Repair and Service technicians, there are no breakdowns they can't fix.
There are many products on the market from world-renowned brands. Which arouses the confidence of potential buyers. One such brand is GE. Quality control in the manufacture of equipment at the company is quite strict. However, the appliances that we use every day sometimes break down. Why buy a new dishwasher when GE Dishwasher Repairs is cheaper than new equipment. And the turnaround time is kept to a minimum.
What's the difference between repair and service?
If your dishwasher stops working or doesn't work the way the manufacturer intended, it needs to be repaired. If your appliances need cleaning or preventive maintenance, it's preventive maintenance.
Did you know that most service centers, of dubious origin, won't take on dishwasher repairs? Or prefer to replace an expensive unit instead of fixing the breakdown. Which comes out many times more expensive and not always justified.
Our GE Dishwasher Repair and Service technicians will fix any breakdown to the maximum advantage for the customer. They will also advise on how to properly care for your appliances in order to maximize their service life. The specialists of our company will breathe new life into the malfunctioning appliances at home. We will do it professionally, efficiently and promptly.
What breakdowns of dishwashers are eliminated by our specialists
Dishwasher does not turn on.

Clogged drain system dishwasher.

Dishwasher will not empty.

Dishwasher will not heat water.

Dishwasher will not run when turned on.

Dish does not wash well.

Dishwasher does not dry dishes.

Leaks.
It is recommended to perform prompt and quality diagnosis, to understand the cause only by a specialist who has certain knowledge and experience. And all necessary tools and equipment. We are not talking about complex GE Dishwasher Repair. It is possible to eliminate a bend in the drain hose or clogging of the filter with food debris yourself at home, but more complicated breakdowns should be entrusted to specialists.
Repair of the electronic module, replacement of the heating element and failed parts can only be carried out by a professional. Because it is quite complex work, requiring special knowledge and skills.
Why is GE repair trusted to us?
Our professional technicians have been regularly following the manufacturer's innovations for over 20 years. They improve their experience to provide you with the best service possible. During our work we have restored countless branded devices that make life easier. 
We offer our customers the best conditions and a lot of advantages, such as:
Free diagnostics;

GE Dishwasher Repairs and Services

at the customer's home;

Prompt repair;

Three-month warranty on all types of services;

Our specialists work only with original components;

Own delivery service if necessary;

Reasonable prices for service;

Comprehensive approach to repair and service;

Contact our company, our

GE Dishwasher Repair

technicians will get your order done quickly and efficiently. We know how to fix any breakdown.
Appliance Service Center has been taking care of household and commercial appliances from a variety of manufacturers since 2001. We perform home visits to your home. We back our service and parts warranty. You can be sure we will fix any breakdown. Our GE Dishwasher Repair and Service technicians are true professionals. Our technicians will repair your appliances just as well as they would repair their own.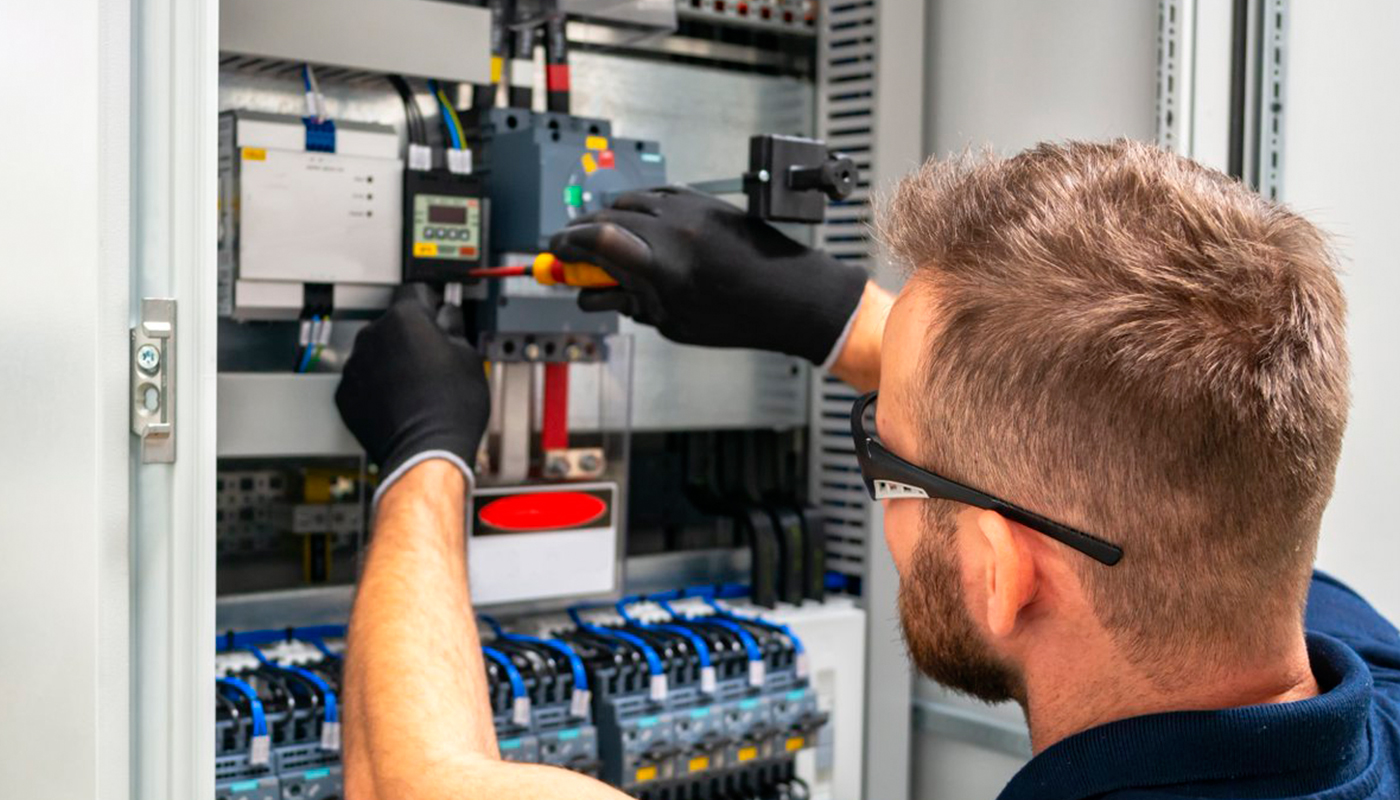 We use only professional equipment and tools, original spare parts, and high-quality consumables. Our technicians have 20 years of experience working with all types of household appliances from well-known brands. Specialists constantly improve their skills to provide you with high-quality services.
Frequently Asked Questions
You can get answers to all your questions directly from us or on our website.
The main difference between professionals over amateurs is that a specialized center employs licensed professionals who regularly improve their experience and professionalism. During the GE Dishwasher Repair process, professionals use original accessories, and all types of work come with an official warranty.
A sign that a GE Dishwasher Repair is needed – the appliances don't turn on, wash dishes poorly, don't heat water, don't dry dishes, vibrate strongly, make noise, don't drain or pick up water. Before you call a master, you should make sure that the problem can't be solved by yourself. Check the correct connection, the presence of current in the power supply, the tightness of closing the doors and the correct water supply/drain. 
Dishwashers can break down because of power fluctuations, lack of preventive measures, poor quality water and detergents. But the most common cause is a violation of the operating rules. Do not be lazy to read the instructions from the manufacturer. It will allow you to avoid many problems and unexpected GE Dishwasher Repair.