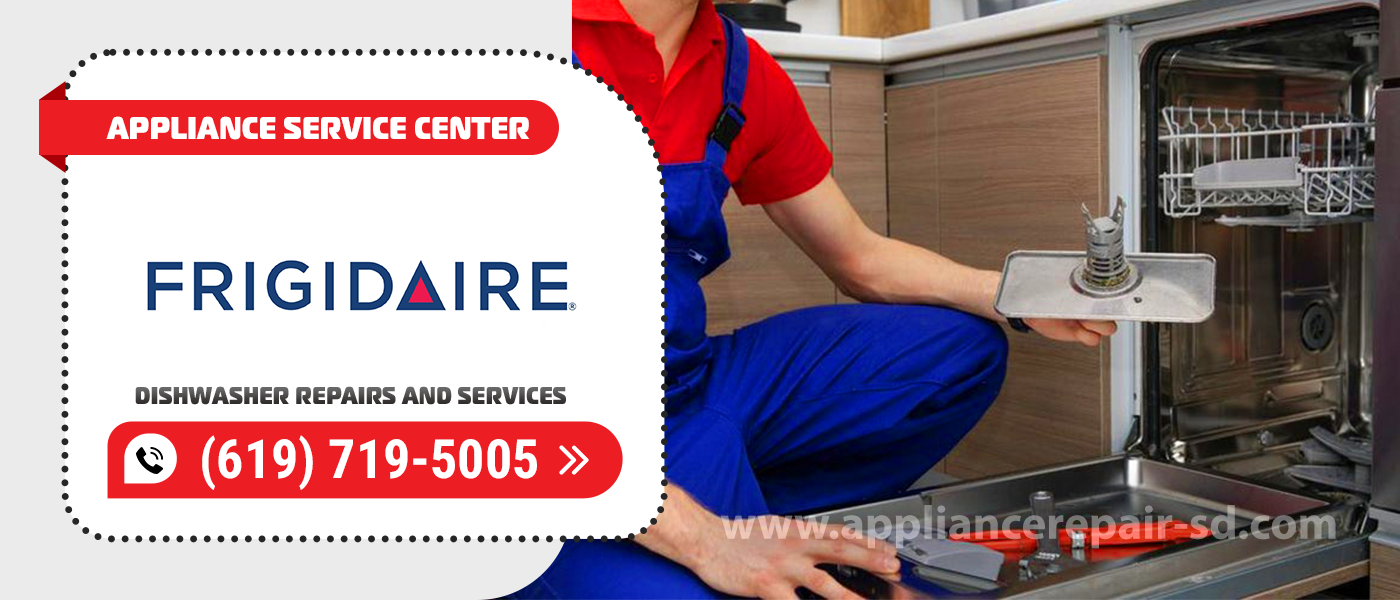 Frigidaire Dishwasher Repair
Dishwashers have long ago and reliably entered the house of many housewives. And how to do without such a helper, which will wash your dirty dishes for you. Frigidaire brand has earned the love of many Americans, for its long-time trouble-free work, requiring a minimum of attention from owners. But like everything in our world, nothing lasts forever. And these appliances can fail. Appliance Service Center offers repair services for Frigidaire dishwashers and other well-known brands. We guarantee to diagnose and Frigidaire Dishwasher Repair in San Diego County in a professional manner.
When is it worth contacting our service center?
Has your dishwasher or other appliance broken?

Do you need a dishwasher or other home appliance connected and installed?

You for the reliability, efficiency, responsibility and warranty?
Then our Appliance Service Center is the right place for you – we are professionals in this area. We are the ones people trust!
We've been serving the Frigidaire Dishwasher Repair and Service market for over 20 years. We have a high level of service, flexible prices, which is very comfortable for customers. 
We have skilled Frigidaire Dishwasher Repairs technicians with extensive experience. Addressing us, you can be sure of long-term work of your appliances after many years!
What kind of dishwasher breakdowns do our masters deal with most often?
It is quite easy to understand that the equipment needs service. This is shown by the following signs:
The technique does not receive the necessary power. The problem can hide in the power cord, the electronic board, the motor;

The dishwasher does not respond when the buttons on the dashboard are pressed;

The device has stopped turning on, and the problem is not a lack of power in the network;

The quality of dishwashing has deteriorated;

The appliances began to overheat or shut down quickly;

The dishwasher began to leak;

The appliances began to make strange noises or strongly vibrate.
These are just some of the problems that tell you that you need a professional Frigidaire Dishwasher Repair and Service. Our experts are ready to help and are waiting for your requests.
In a nutshell about us
Appliance Service Center performs a wide range of home appliance repair, audio and video appliance repair, connection and installation of appliances of different models and manufacturers. We started our work in 2001 and we are constantly expanding the list of serviced appliances. Today you can repair practically everything with us. During this time, we have earned respect and trust from our clients. We have many loyal customers who recommend us to others and come back to us! Our job is to help you, so we do Frigidaire Dishwasher Repair with quality, speed, and a guarantee.
You can be sure of the quality of services we provide! We have Frigidaire Dishwasher Repairs and Services by craftsmen with over 20 years of experience. We use only genuine parts in our repairs. We offer up to 90 days warranty on the work and parts.
We will help you when other services tell you that your equipment is hopeless. We are ready to help you if your request is refused. We will take your machine to work if we see that there is still a chance to save it.
Give your equipment a second life – our vocation.
We will do our best to keep your equipment working long after our repair and make you happy!
Quickly, qualitatively and with a guarantee we will perform the repair!
Repair time is usually one day. Our Frigidaire Dishwasher Repair technician will qualitatively check all components and test your dishwasher for proper operation after the repair. The warranty is good for up to 90 business days from the date of delivery of your appliance.
We're always here to help!
We treat our equipment responsibly, as we value our customers and are very happy when you come back to us again and again, recommending us to your friends and relatives. Constant and satisfied customers mean trust!
Applying to the Appliance Service Center, you can save your money and precious time – for regular customers we provide discounts. It's profitable to work with us because you get high level service at affordable prices! Our Frigidaire Dishwasher Repair and Service technicians have proven their professionalism over time. Don't procrastinate, place your order or call us.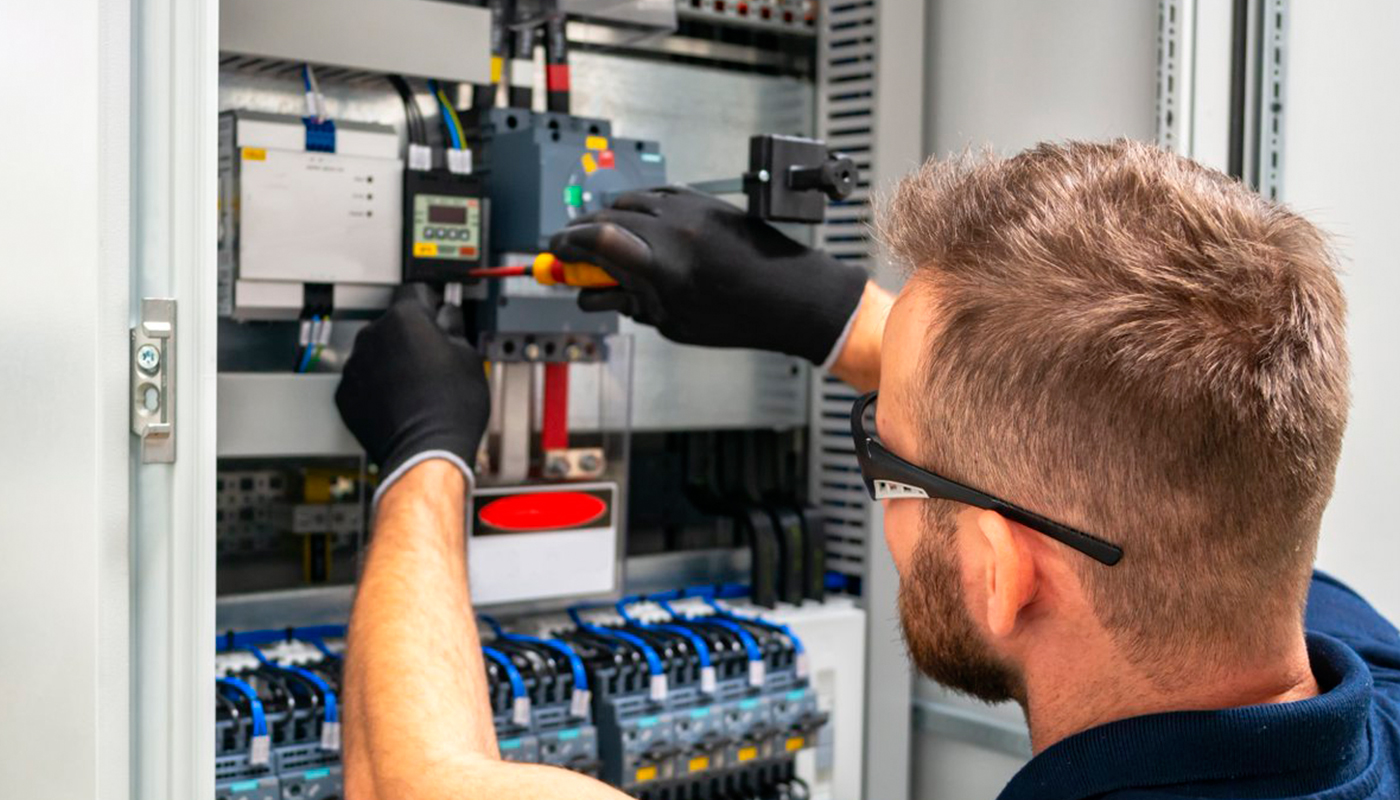 We use only professional equipment and tools, original spare parts, and high-quality consumables. Our technicians have 20 years of experience working with all types of household appliances from well-known brands. Specialists constantly improve their skills to provide you with high-quality services.
Frequently Asked Questions
If you have any questions, ask! We'll try to answer them as quickly and accurately as possible.
Our technicians leave on the day of the call, calling you in advance to clarify the nature of the breakdown, the make, model and duration of operation. Bringing with them all the necessary parts and equipment for Frigidaire Dishwasher Repair master immediately get to work. In 90% of cases, the repair takes one day. 
The key to quality and reliable Frigidaire Dishwasher Repair is our professional experience, knowledge and original parts. We use only genuine parts in our work. They fit your appliances perfectly and last much longer when used with care. We will never replace a broken part with a new one of dubious manufacture and quality.
Calling a technician and diagnostics are absolutely free when you have Frigidaire Dishwasher Repair done with us. The cost of the repair includes the work of a technician and branded components, if any are needed. We have direct deliveries from the manufacturer of the appliances, so the price of parts is at cost price. Master work depends on the complexity of the repair, but we will never repair anything that can't be repaired.