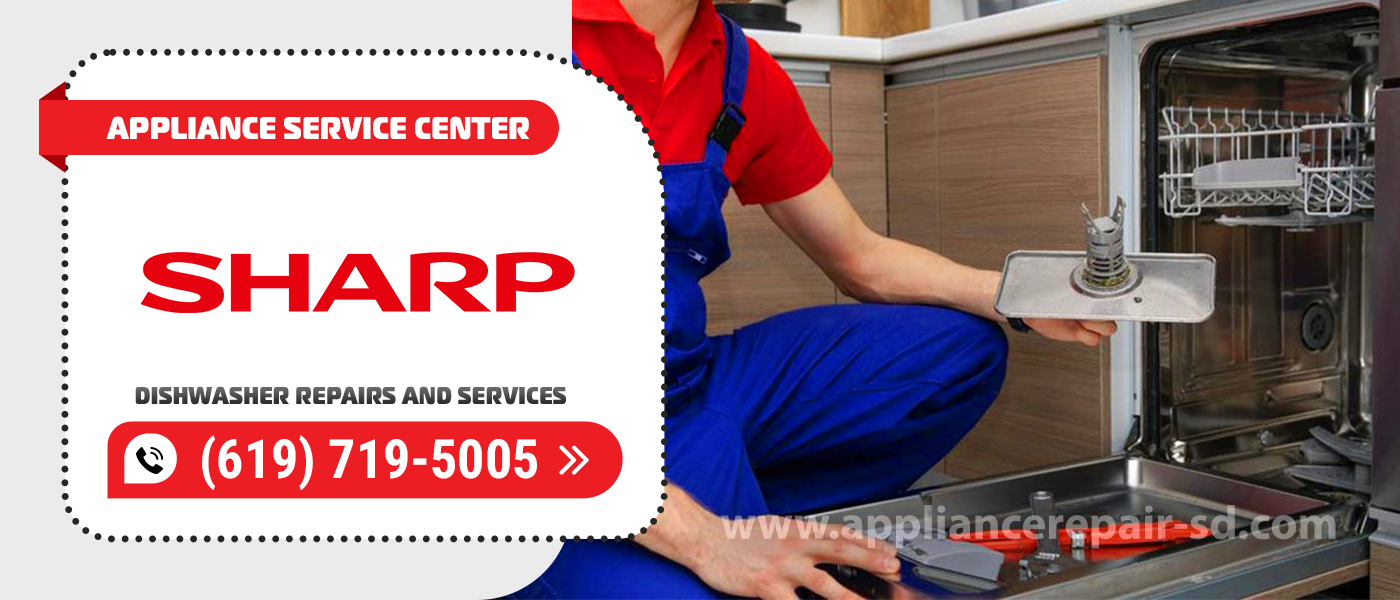 Dishwashers have long ago gained the trust and respect of housewives around the world. Today this practical device can be found in the house of every family who appreciates their time. The appliances make every day in the kitchen much easier, saving time and effort of housewives. After using this unit, the dishes are perfectly clean and look like new. Unfortunately, like any household appliance, a dishwasher can let its owners down and break down. At the first sign of a breakdown, you can contact our company Appliance Service Center. Our Sharp Dishwasher Repair in San Diego County specialists will perform quality repairs on your equipment.
Typical breakdowns and repair tips
With machines that are out of warranty, things are easier – you can disassemble them, try to replace small parts yourself, and if you're experienced enough, perform complicated repairs. Let's look at the most common problems faced by dishwasher owners and find out how to fix the work of irreplaceable helpers.
If your dishwasher is washing dishes poorly and not all the way through, look for the causes of "improper behavior". White streaks on plates, leftover food smeared on the bottom of pots, glasses that have lost their transparency – all are the signs of poor-quality washing. They appear when you do not use the machine or the wrong choice of detergents. Our specialists Sharp Dishwasher Repair and Service will fix this problem in the shortest possible time.
Also, poor cleaning is often caused by untimely filter cleaning.
It's easier to start checking by inspecting the internal surfaces and parts. You need to unscrew the filters, remove the sprinkler arms, clean everything thoroughly with brushes under running water and reinstall. We have professional Sharp Dishwasher Repairs specialists who will fix this problem in the shortest possible time.
Lack of rinse aid results in powder stains on glass and ceramic dishes. The same result is achieved by using products not designed for use in the dishwasher.

There is water inside the cabinet.
A small puddle of water at the bottom of the washer compartment is a sign that the machine is working correctly. Some water is needed to maintain a certain level of humidity which prevents the rubber seals from drying out and keeps the elasticity longer. But an excessive amount of water is a signal of a malfunction of the machine. Our customers prefer to call Sharp Dishwasher Repair and Service at home for repairs.
There are several main reasons for stagnant water in the pan:
The outlet hose is connected too high, because of which the water does not hurry to leave the washing chamber; it is necessary to lower the outlet to a height of 13-15 inches.

Clogging caused by improper maintenance – filters should be cleaned about once every 1-2 weeks.

Pump – malfunction of the pumping device.

Sensor – breakage of water level sensor.
If the first two causes can be eliminated by you, the second ones may be difficult. Broken sensors or the pump require replacement. The best way out is to bring in a Sharp Dishwasher Repair technician for a detailed diagnosis and selection of the right part.
Unexpected machine shutdown
A dishwasher that stops working before the end of the cycle is a red flag. An isolated incident could be an electronic failure or a power surge, but regular interruptions are more likely to be a power problem. We have professional Sharp Dishwasher Repairs and Services, and they will fix the problem very quickly.
The temporary lack of power can be caused by electrical installations – outlets, tees or filters. "Mediators" between the outlet and the power cord should be avoided, it is better to use a direct connection. But if a surge protector does apply, then choose a device with a fuse. This problem is easily fixed by a Sharp Dishwasher Repair technician.
It makes sense to repair the dishwasher yourself if you are confident in your abilities or there are clear instructions from the manufacturer. Complex breakdowns, such as electronic board or motor failure, are better delegated to qualified Appliance Service Center technicians. The benefit of going to a service center is the warranty on the newly installed part, and the advantage of replacing or repairing it yourself is the cost savings. Sharp Dishwasher Repair and Service specialists will quickly determine why your dishwasher isn't working properly and troubleshoot it.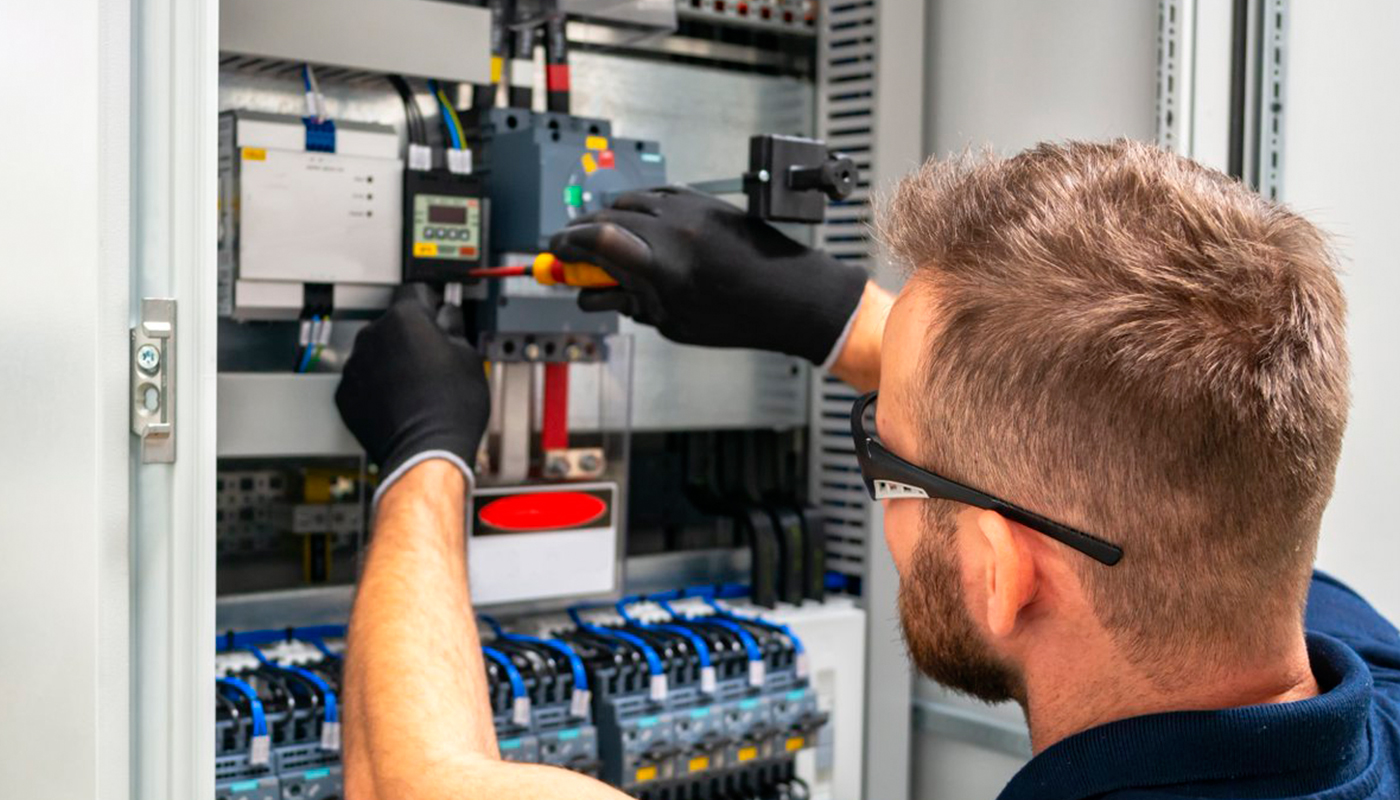 We use only professional equipment and tools, original spare parts, and high-quality consumables. Our technicians have 20 years of experience working with all types of household appliances from well-known brands. Specialists constantly improve their skills to provide you with high-quality services.
Frequently Asked Questions
If you want a professional answer to your question, visit our website or call our hotline.
You can. But if you have a certain level of knowledge and skills in the industry. Have the necessary tools for diagnosis and repair. And if you know where you can get the necessary spare parts, preferably original ones, but not of dubious quality. If you can't give a positive answer to even one of the listed items – use the Sharp Dishwasher Repair technician service with a home visit.
You can. But dishwasher installation is a technically complex process that is better left to an experienced Sharp Dishwasher Repair technician. As unprofessional actions can lead to serious malfunctions of the appliance. 
The price for Sharp Dishwasher Repair depends on the level of complexity of the malfunction. The exact amount will be announced by the master after the diagnostics. It will include the cost of replaced parts and the cost of work. Diagnostics, advice on the operation of the appliance and our technician's visit are free of charge.