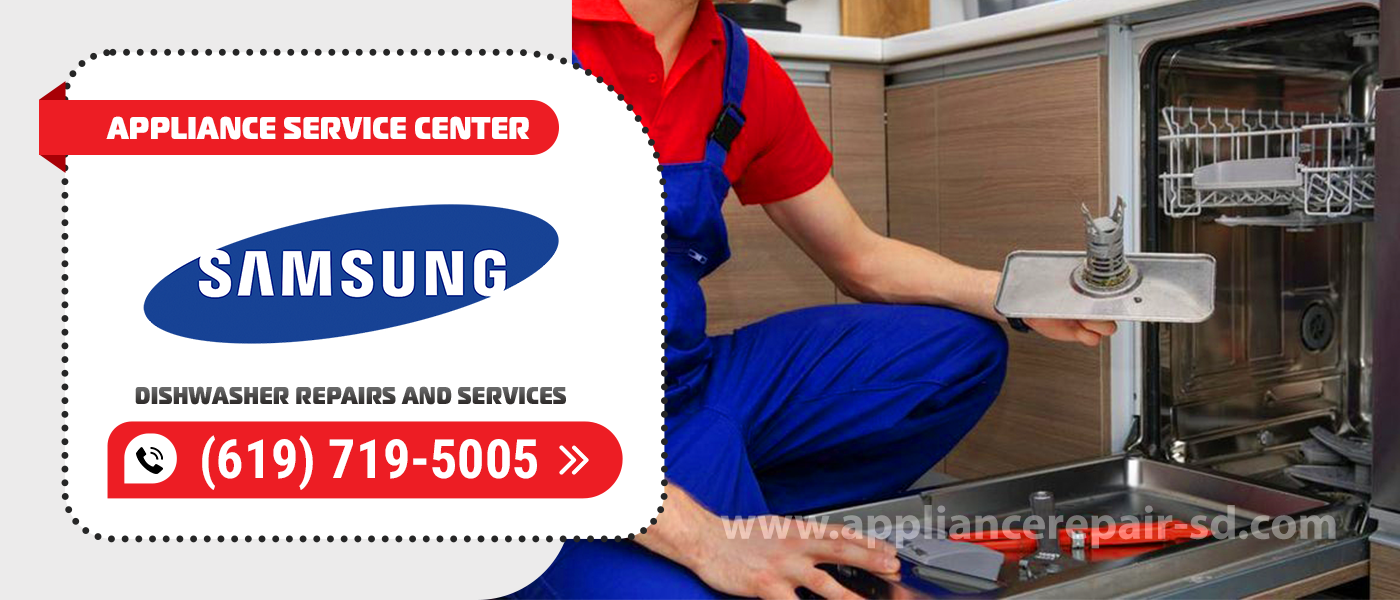 Samsung Dishwasher Repair
When one of your appliances breaks down, you don't have to go to the store and look for a replacement. Appliance Service Center technicians are able to quickly repair your dishwasher and other appliances right at your home. Dishwasher repairs are fairly inexpensive, so it's much better to have a Samsung Dishwasher Repair in San Diego County than to buy a new appliance. Dishwasher problems are common when running a dishwasher, which we can help fix with our professionals who have over 20 years of experience. Our company has been working since 2001.
Possible causes of dishwasher breakage 
Automatic breaker mechanism knocks out
Electrical faults in dishwashers usually occur after a power surge. At the same time, the control also "flies out". Therefore, when installing, it is advisable to take care about installing a stabilizer. If not general – for the entire apartment or house, then at least a local one. It can be a low-power block to connect the dishwasher, and can be – more powerful, to which you can connect multiple appliances with electronic control. We have professional Samsung Dishwasher Repair and Service electrical specialists who will fix this problem in no time.
No water coming in or not enough water coming out
Dishwasher malfunctions are often water related. And one of them is low water intake. There can also be – the detergent doesn't rinse out, it doesn't rinse well. All these dishwasher malfunctions can be caused by one thing – insufficient water pressure. It is checked in the first place. The pressure in the system should be higher than the minimum threshold, at which the PM can be operated (it is in the passport). If the pressure is normal, there could be the following reasons. Therefore, our customers prefer to call Samsung Dishwasher Repairs at home and repair the appliances.
Doesn't wash well
Sometimes, after some time after you start using it, you notice that the dishwasher washes dishes worse. These malfunctions are usually due to improper operation, but there can also be technical problems. Dishwasher malfunctions related to deterioration can also be caused by control failures. If you have checked all possible causes and there is no improvement, call Samsung Dishwasher Repair and Service immediately. 
Water leakage
Some dishwasher malfunctions are due to water leakage. Then the dishwasher stops during operation and no longer responds to commands. Also, one of the combinations lights up, signaling a breakdown, but they are different for each manufacturer and even for each model. But the result is the same – in the process of washing (no matter at what stage) the machine stops and no longer responds to any signals. Sometimes it can be started again. But after turning it on, it stops again. Our company has professional Samsung Dishwasher Repair, and they will fix this problem.
Mechanical Damage 
If your dishwasher makes a loud noise and rumbling noise, the cause is most likely in the pump. In that case, you'll have to splurge on replacing the bearing. If the machine is also leaking, then perhaps debris has accumulated on the seal or clamps on the hoses have come loose. This problem is easily fixed by a Samsung Dishwasher Repairs and Services handyman.
Water Quality 
This is one of the most common problems that causes your dishwasher to malfunction. Hard water contributes to the formation of lime deposits on the parts, which subsequently break down. As a rule, in severe cases, they are beyond repair. Therefore, the formation of limescale is best prevented by using water softeners and descales. Our repairmen will help Samsung Dishwasher Repair solve this problem.
If you need emergency dishwasher repair, we'll get it done to the highest standard. Our Appliance Service Center offers a three- or even twelve-month warranty on the services rendered. The exact duration as well as the cost of your dishwasher repair is determined after diagnosis by our Samsung Dishwasher Repair and Service technicians. When filling out the online form, don't forget to mention the make and model of your dishwasher. This will help select the parts for the repair work.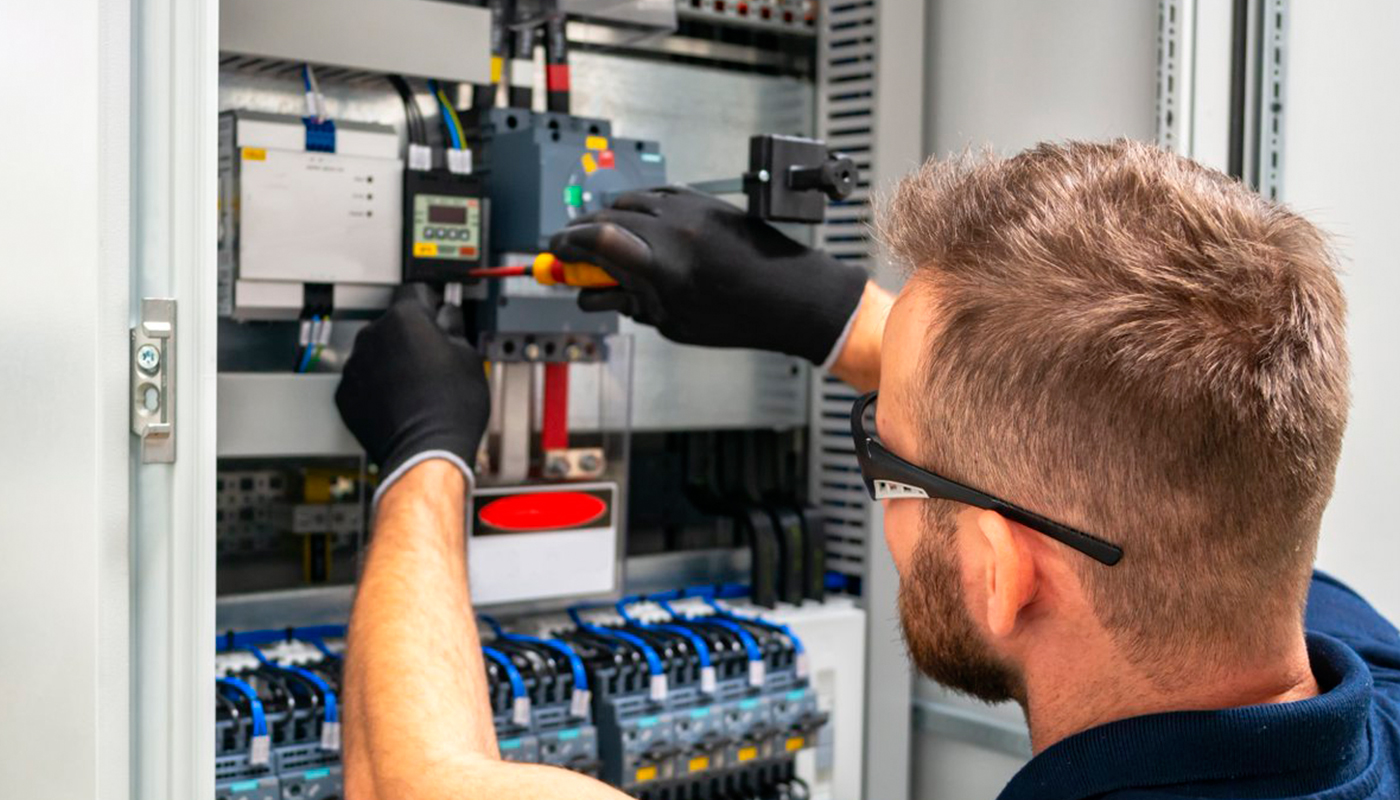 We use only professional equipment and tools, original spare parts, and high-quality consumables. Our technicians have 20 years of experience working with all types of household appliances from well-known brands. Specialists constantly improve their skills to provide you with high-quality services.
Frequently Asked Questions
The most asked questions and answers by professionals with years of experience with appliances.
The machine will simply stop filling with water. This is one of the most complicated breakdowns that requires part replacement and the intervention of a Samsung Dishwasher Repair specialist. Listen, if the machine doesn't make a noise right after you turn it on, that means the pump isn't working.
Leaving a request for Samsung Dishwasher Repair at our site, it will be immediately processed by our manager and will call immediately. After clarifying the nature of the breakdown and agreeing on a convenient time for you to arrive, our technicians will arrive exactly at the specified place and time. In 95% of cases our masters arrive at the object on the day of order.
There are many criteria. But the first and most important of them is that the professional service center employs Samsung Dishwasher Repair professionals who have proved this title by time. The second point – only original components should be used in the work, not their fakes. And the third point – providing a warranty on all types of work.