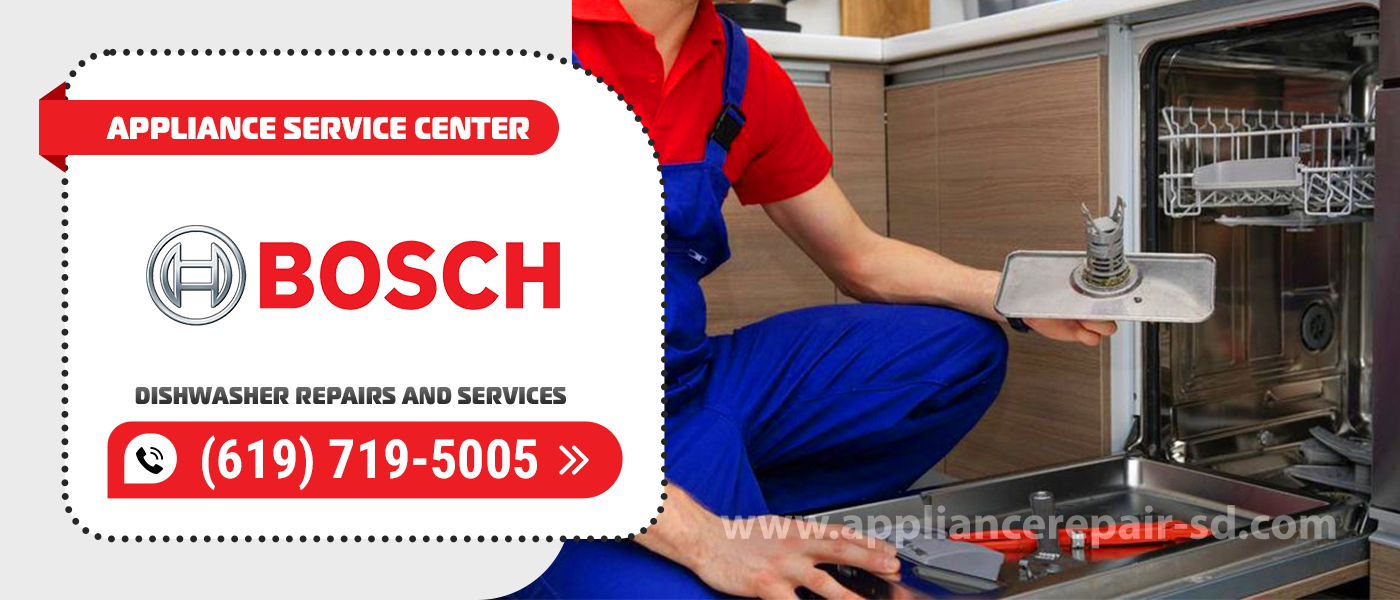 Appliance Service Center is guaranteed to solve any problem! Bosch home appliances are an indispensable assistant of every modern person who loves cleanliness, comfort, reliability and appreciates his time. Unfortunately, even the most expensive appliances are not immune to breakdowns. Which can happen due to natural wear and tear or improper actions of the user. If you are in search of service for Bosch Dishwasher Repair in San Diego County, contact us any way you can. We have the power to bring your home back to its former comfort.
All types of Bosch appliance repairs
Working since 2001, we have accumulated knowledge and skills that still allow us to cope with the most complex breakdowns. Happy owners of Bosch appliances rarely need repairs. But if your favorite appliance does break down, our Bosch Dishwasher Repair and Service will diagnose and fix the problem as quickly as possible. 
What kind of dishwasher problems do people come to our service center with?
It doesn't wash the dishes all the way through. 
The first thing you need to do is check to see whether the dishes are correctly placed in the wash cupboard. If there are too many dishes or some of the items are blocking the water access to the others, pay attention to the manufacturer's recommendations for loading the machine with dishes.
Poor water supply/drainage. 
The most common cause is clogs. Try rinsing the drain filter: this procedure should be performed after each start-up. If this does not help, contact the service center and our Bosch Dishwasher Repairs technician will determine the cause and fix it.
The machine is not drying the dishes.
There may be a problem with the heating element, fan or temperature sensor.
Follow the manufacturer's instructions from the very beginning of operation, and if you encounter a problem, consult a knowledgeable professional. We do not advise using "folk" remedies. It can lead to complete failure of the equipment.
If the chosen program is correct, the problem may be the failure of the THEN, the control module, clogging of filters, or thermostat failure. Here the only way out is to call a master Bosch Dishwasher Repair and Service.
Complete failure of operation. 
There can be many reasons, from a faulty outlet to a broken heating element.
A puddle under the machine could signal a leak in the tank or a broken pan, a leak in the door, a cracked hose or a broken water faucet. And even improper installation of the technique.
The dishwasher shuts down.
Failure of the program unit is one of the most dangerous control-related breakdowns. It is necessary to change the entire unit, and you can't do without a Bosch Dishwasher Repair.
We are chosen because
We provide urgent

Bosch Dishwasher Repairs and Services

– in most cases, our technician will come and do all the work on the day of call;

We work only with original spare parts from the manufacturer;

Quality repairs. Our craftsmen try to do their work as quickly as possible without compromising on quality. On completion of the repair work to provide a three-month warranty on all types of its services;

Our specialists regularly improve their professionalism by taking an internship at the manufacturer's plants;

Licensed specialists eliminate breakdowns of any degree of complexity. We are able to bring back to life the simplest to the newest equipment;

Among other things, our masters will tell you how to prevent possible breakdowns and advise on preventive measures. It is important to us that you are satisfied with the quality of our work!
Our service center adheres to a strict sequence of steps in Bosch Dishwasher Repair. We accept and process the request, conduct free diagnostics, suggest a way to solve the problem, and eliminate the existing faults. As a result, you get your appliance back in full working order, just as it was when you bought it.
Appliance Service Center takes care of customer comfort and provides a full range of repair and maintenance services for your home helpers. You can place an order for Bosch Dishwasher Repair and Service in the form that is most convenient for you. To order repairs, fill out the feedback form or call the phone number listed on the website. No matter what option you choose, we guarantee that you will be satisfied with the result.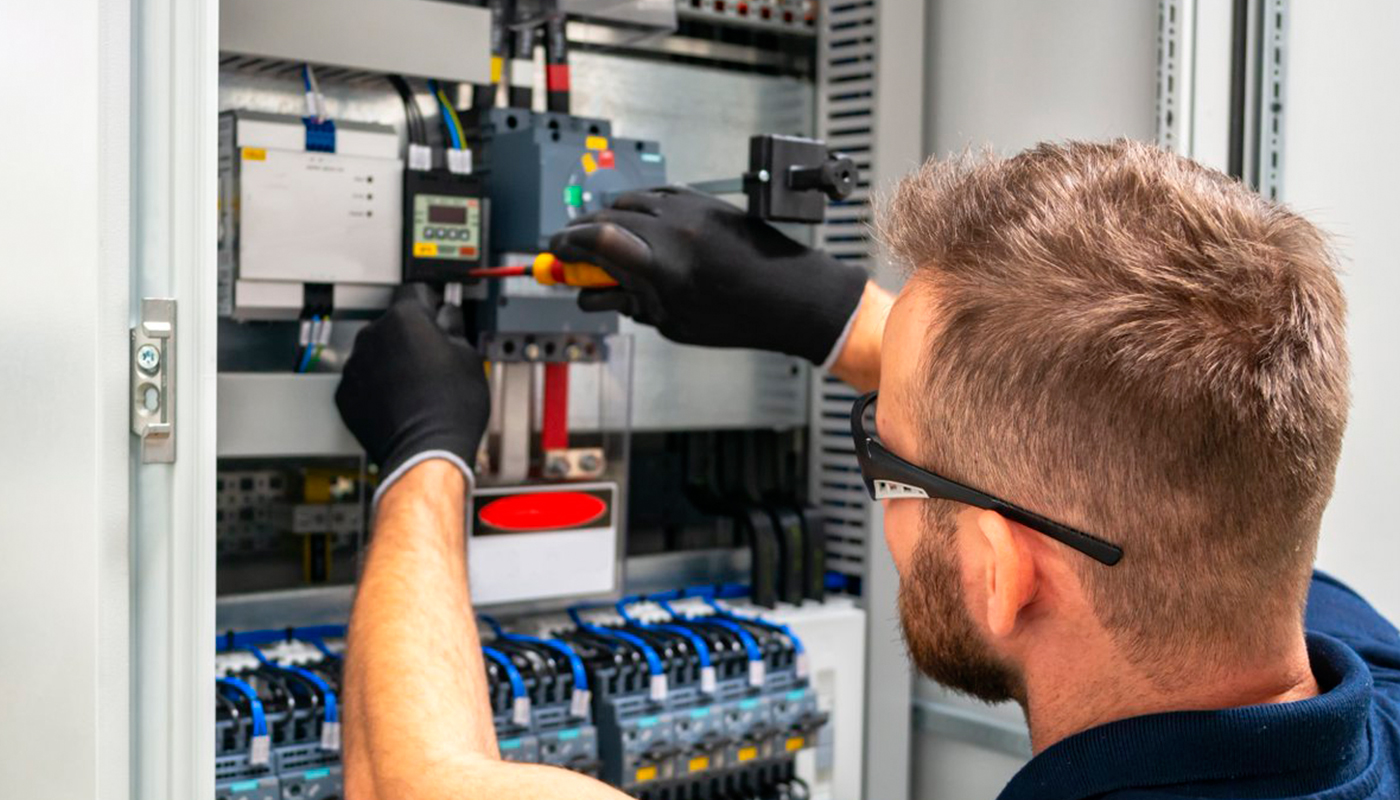 We use only professional equipment and tools, original spare parts, and high-quality consumables. Our technicians have 20 years of experience working with all types of household appliances from well-known brands. Specialists constantly improve their skills to provide you with high-quality services.
Frequently Asked Questions
If you have questions, don't hesitate to contact our specialist center and get your question answered.
Any quality job, like Bosch Dishwasher Repair, is based on three pillars. These are professional knowledge, professional experience, and the materials used for the job. We employ only licensed professionals with 20 years of experience. And we only use original accessories and modern specialized equipment.
Quite a common reason for calling a service center. But do not rush to call a Bosch Dishwasher Repair technician right away. First, you need to find out whether the dishes are properly placed in the washing cabinet. If there are too many dishes or some of the items are blocking water access to the rest, pay attention to the manufacturer's recommendations for loading the machine with dishes.
The most common cause is clogs. Try flushing the drain filter. This procedure should be done after every time you start the appliance. If this does not help, contact the service center and our Bosch Dishwasher Repair technician will determine the exact cause and fix it. It is likely that the cause of the problem is hydraulic.