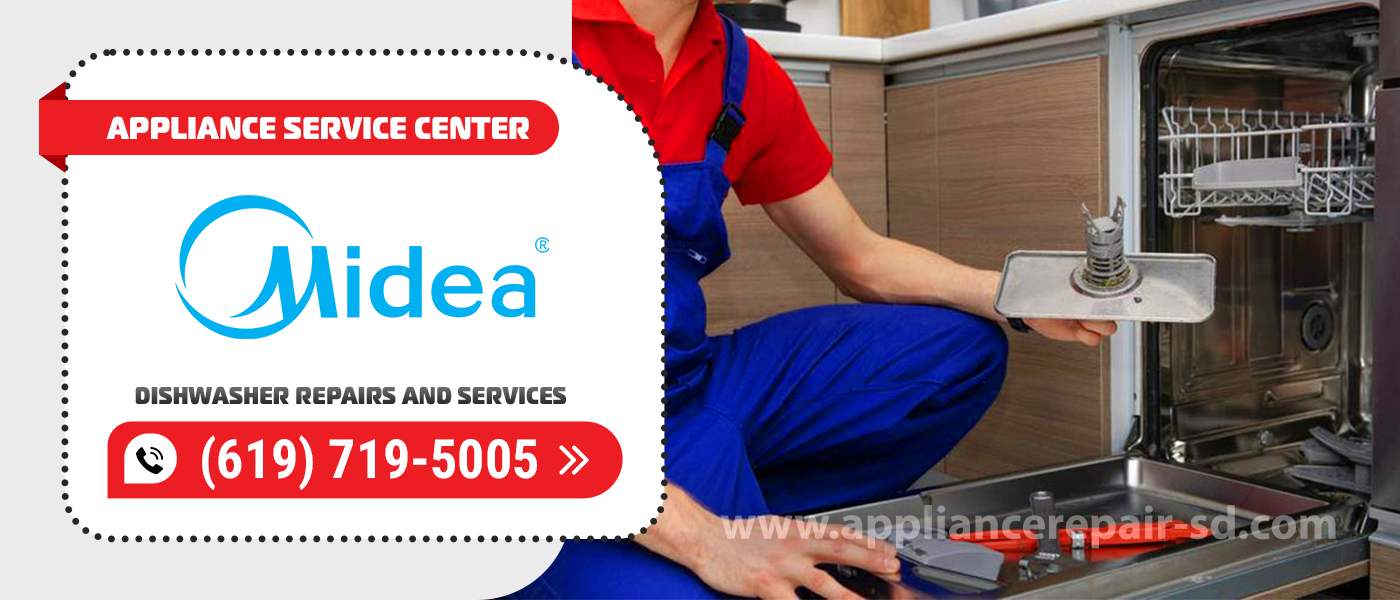 Midea dishwashers have long been trusted by many Americans for their modern design, simplicity and reliability. But like everything in our world, even the highest quality appliances can fail. The Company Appliance Service Center has existed since 2001 and professionally repairs appliances and commercial equipment. With us, you can order and receive quality and prompt Midea Dishwasher Repair in San Diego County. 
Years of experience and high technology capabilities allow us to quickly and accurately determine the root cause of the equipment breakdown. And take all the necessary steps to eliminate them. Midea Dishwasher Repair and Service is effortless for our specialists. 
What kind of dishwasher problems our service center fixes:
Dishwasher not washing all the way through; 

Bad water supply/drainage;

The machine does not dry the dishes;

Limescale on the nodes in contact with water;

Dishwasher does not heat water;

Complete failure to operate; 

Dishwasher leaks;

Dishwasher shuts down.
All these and many other breakdowns can be repaired by our specialists. The main thing is not to try to fix it yourself. This can be detrimental to your appliances and dangerous for your life.
Midea Dishwasher Repairs is carried out exclusively by experienced and highly qualified craftsmen. Upon completion of the work, our handyman will provide a three-month warranty. But this is more for your peace of mind. After all, we know how to repair appliances so that they do not break down again. 
One of the main characteristics of modern household appliances is their high reliability, so any problems in its operation immediately confuses the owner. But it is worth noting that there is no such malfunction, which would not cope with qualified specialists of our company.
We provide our customers with a full range of services, which includes quality and prompt Midea Dishwasher Repair and Service at home. The advantage of the company is that the broken appliances are not taken to the service center and do not put in a long waiting list and bring to work directly on the spot.
Calling a specialist from our company and ordering repairs at home is very simple. Just contact the operator by phone or leave a request on the website. Our manager will specify your model, the period of operation and the nature of the breakdown. This allows our technicians to come to the call with all the necessary equipment and accessories. This is the key to a prompt Midea Dishwasher Repair. Our technician will arrive at your door on the day of your order, and repairs in 90% of cases take one day. We're not in the habit of pulling the cat by the tail, and we do everything quickly so that your already stressful life doesn't become even more stressful.
Two main factors are the key to quality repair in our company.
Professionalism of our technicians.
Our company staff includes specialists with 20 years of experience. Each technician is regularly trained in the factories of modern equipment manufacturers. In-depth knowledge of modern equipment and repair technologies. You can safely trust Midea Dishwasher Repairs and Services to our professionals.
We work only with original spare parts.
      Our Midea Dishwasher Repair craftsmen never work with cheap parts of dubious quality. After all, branded components are more durable and perfectly suited to your appliances. And that's the key to the uninterrupted longevity of your dishwasher. 
We care about our reputation. And these are not empty words. Masters can fix any breakdown, no matter how complicated it is. For us the main thing is the calm and comfort of our clients and serviceability of their appliances. For many years of successful experience, we have satisfied thousands of our clients. You can read their reviews on our site. But the most important thing is that they recommend us to their friends and acquaintances.
Take care of your home devices from accidental breakage and take better care of them. And if needed, the Appliance Service Center will provide quality repairs. For our licensed Midea Dishwasher Repair and Service technicians, there's no breakdown they haven't encountered and don't know how to fix.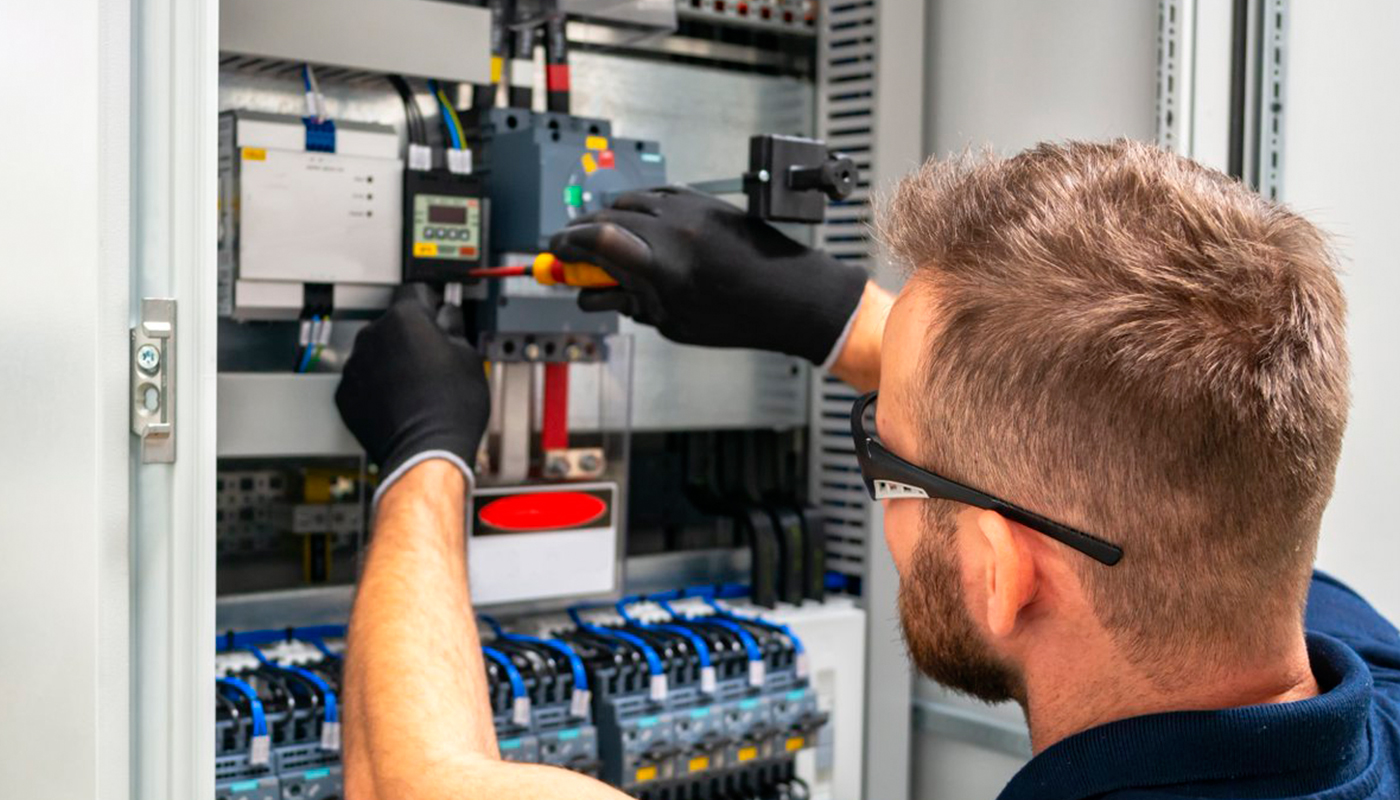 We use only professional equipment and tools, original spare parts, and high-quality consumables. Our technicians have 20 years of experience working with all types of household appliances from well-known brands. Specialists constantly improve their skills to provide you with high-quality services.
Frequently Asked Questions
Connect the probes of a multimeter to the terminals of the heating element and look at the reading. If the instrument shows the previously calculated resistance value, it means that the heating element is in good condition. If the screen shows zero, one or infinity, it means that the heating element is shorted or broken. A Midea Dishwasher Repair will be needed in this situation. 
There are two easy ways to do this:
Unplug the dishwasher for 15-20 minutes. This is enough time for the control module to reset and restart.

Press and hold the "Power on" button for 10-15 seconds.

Quite often, restarting the appliances will eliminate the need to call a

Midea Dishwasher Repair

technician.
First, check that there is water in the faucet and water is flowing freely. Press the hopper door down firmly. If the door is open, the cycle will not start, and water will not flow into the chamber. These measures do not help, call Midea Dishwasher Repair for an accurate diagnosis.