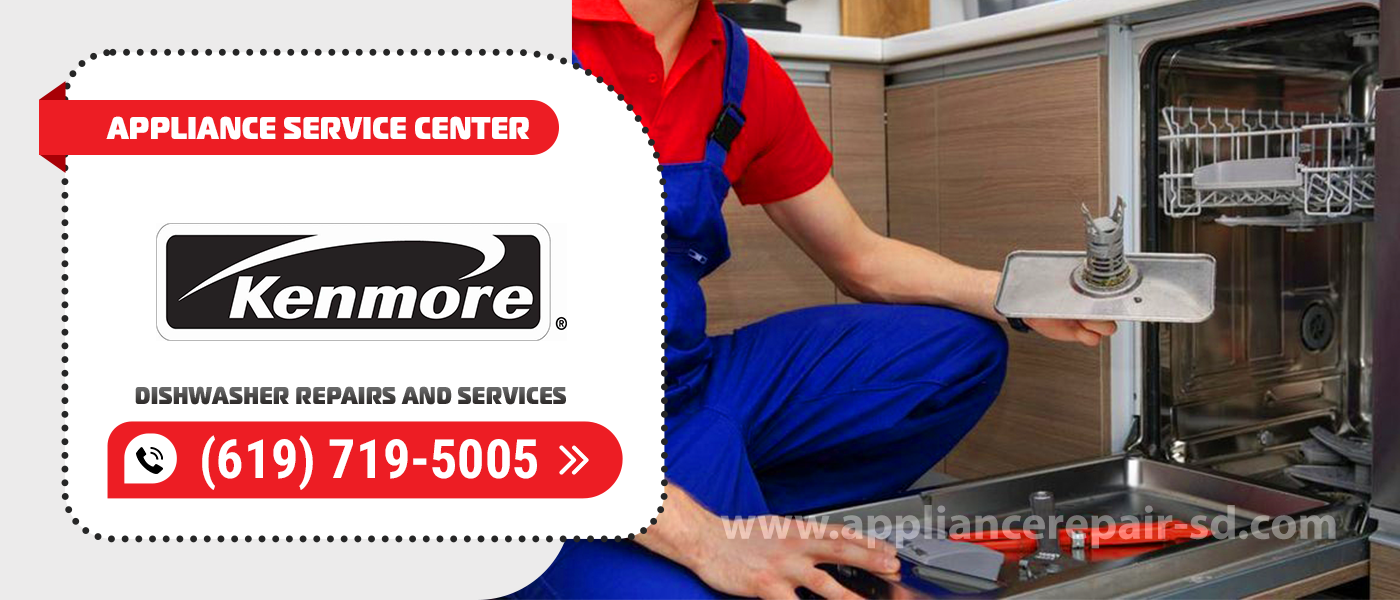 Kenmore Dishwasher Repair
The dishwasher is no longer a luxury, but an essential part of the kitchen in many homeowners' homes. The Kenmore brand has long established itself as a modern, reliable and high-quality manufacturer. But nothing lasts forever. Every appliance has its operational life and fails. But thanks to the Appliance Service Center, many housewives don't panic and despair. They know what to do and who to call. By ordering Kenmore Dishwasher Repair in San Diego County, they are assured that they won't have to run to the store for a new appliance.
We value our customers' time and understand how important it is to restore the functionality of their appliances promptly. That's why we do Kenmore Dishwasher Repair and Service at home. You just fill out an application on our site or call the master by phone. And the master will come to any address in the county. Diagnosis is made with the use of modern equipment, allowing to accurately determine the breakdown. And repairs are carried out using special equipment. If necessary, obsolete parts will be replaced by new original accessories.
Our craftsmen do not work with cheap imitations, of dubious manufacture and quality. We carry out Kenmore Dishwasher Repairs for ourselves. That's why we take care of your appliances as if they were our own.
Prices for dishwasher repair in our service depend on the nature of the malfunction, but in any case, remain affordable for customers. We take original components directly from the manufacturer. Our technicians charge exactly what it costs to repair. We will never replace what can be repaired. And we'll never repair anything that can't be repaired. This saves you unnecessary costs and saves you time. Our Kenmore Dishwasher Repair and Service technicians can be trusted.
The work is carried out in the shortest possible time. Kenmore Dishwasher Repair takes one day in 90% of cases. And the handyman comes to your home on the day of your order. Upon completion of the repair work, the technician will provide recommendations for further use of the equipment. Will advise on all questions that arise. It is better and cheaper to prevent a breakdown than to correct it later.
All our services come with a warranty. Kenmore Dishwasher Repairs and Services will provide a three-month warranty upon completion of their work. It's a guarantee for your peace of mind. No more than that. After all, we know how to repair appliances reliably and efficiently.
Important! Appliance Service Center Warns
Do not repair your appliance yourself
Modern appliances are complex, multi-unit devices. Without the appropriate knowledge, skills, tools and parts to make repairs it will not work. It can lead to worsening of the problem up to complete failure of appliances. And most importantly, it can be life-threatening. Contact us and we will do the job for you!
Don't use a broken appliance
Timely diagnostics will help to identify the problem at an early stage. Practice shows that the earlier the problem is identified, the easier, faster and cheaper it is to fix. Do you feel that your equipment is starting to malfunction? Do not hesitate to call or write to us, we will help you quickly and professionally. 
Do not turn to unscrupulous dealers
We would be willing to be okay with repair by non-professionals, if we did not have to regularly take orders for redoing someone else's work. Offering a cheap price, they cannot offer quality and modern diagnostics and original components for repair. And most importantly, they do not have the proper expertise of specialists for quality repair equipment.
Don't waste your time 
Order repairs from those who can be trusted. For our specialists, the complexity of the breakdown does not matter. If the appliance is repairable, our Kenmore Dishwasher Repair technicians are sure to fix it.
Appliance Service Center – we care about our name. Our reputation is not an empty word to us. When you order Kenmore Dishwasher Repair and Service from us, you are assured of quality service and longevity for your appliances. We work openly and value every customer. You can see for yourself by reading the testimonials of grateful customers on our website.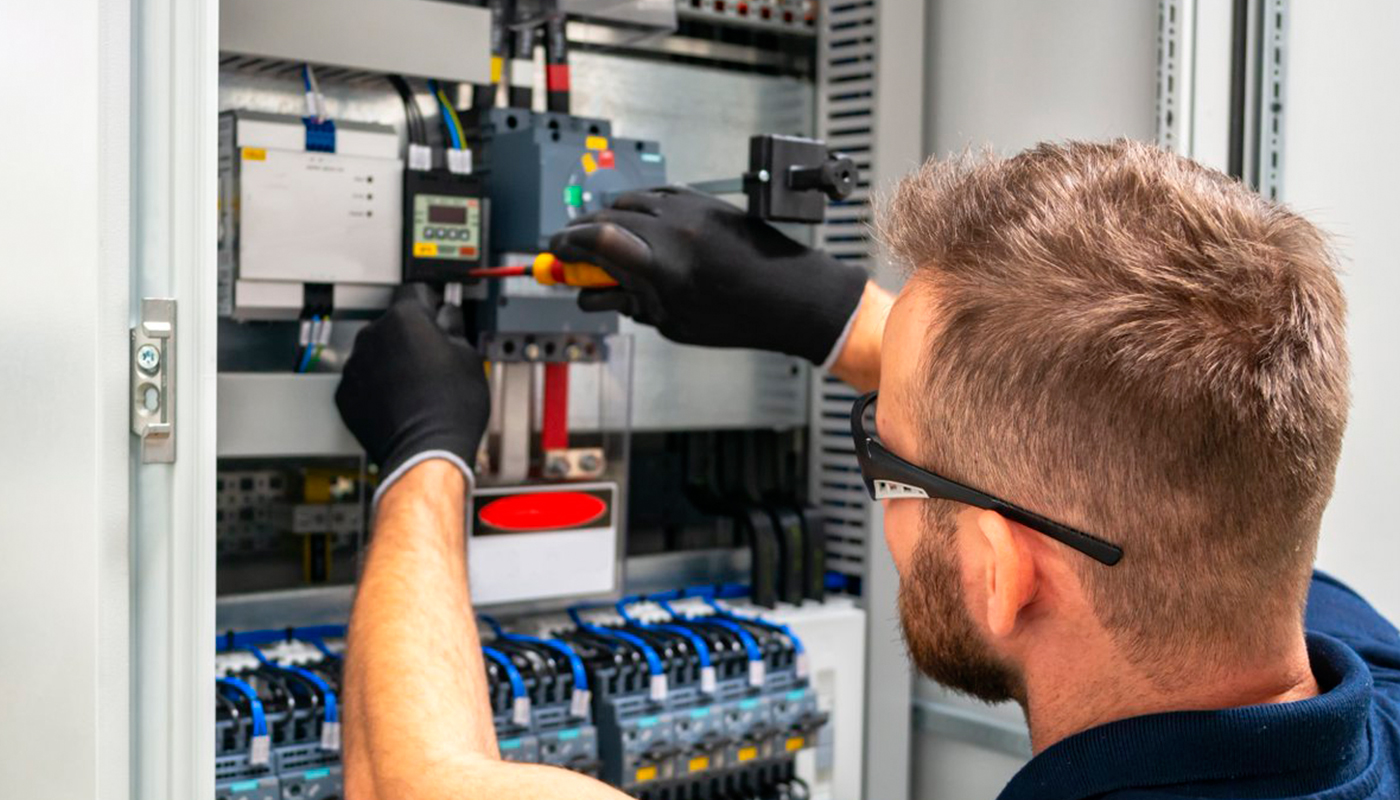 We use only professional equipment and tools, original spare parts, and high-quality consumables. Our technicians have 20 years of experience working with all types of household appliances from well-known brands. Specialists constantly improve their skills to provide you with high-quality services.
Frequently Asked Questions
You have a question about your dishwasher that you don't know the answer to. Don't worry, all you have to do is check out our FAQs. Or just give us a call.
This problem is not always related to a breakdown and requires Kenmore Dishwasher Repair. You may be using the wrong dosage or the wrong detergent. Also, do not use detergents that are not designed for the dishwasher. If your dishes are still greasy, there is not enough solvent in the dishwasher detergent.
Dishwasher installation is best left to the experts at Kenmore Dishwasher Repair. And there's a good reason for that. The installation includes connecting the unit to all utilities, installing a tee and drain hose to divert water, connecting the fill hose, and if necessary, extending the hose. Be sure to install electrical wiring of the correct cross-section and connection to the power switchboard with the installation of the circuit breaker. It is necessary to use grounded sockets.
The dishwasher is an appliance that has to deal with water. That is why it is not recommended to place it near the oven, stove and hob. This will contribute to overheating the dishwasher itself and the consequences requiring Kenmore Dishwasher Repair. And the water from it can damage nearby appliances and damage them.