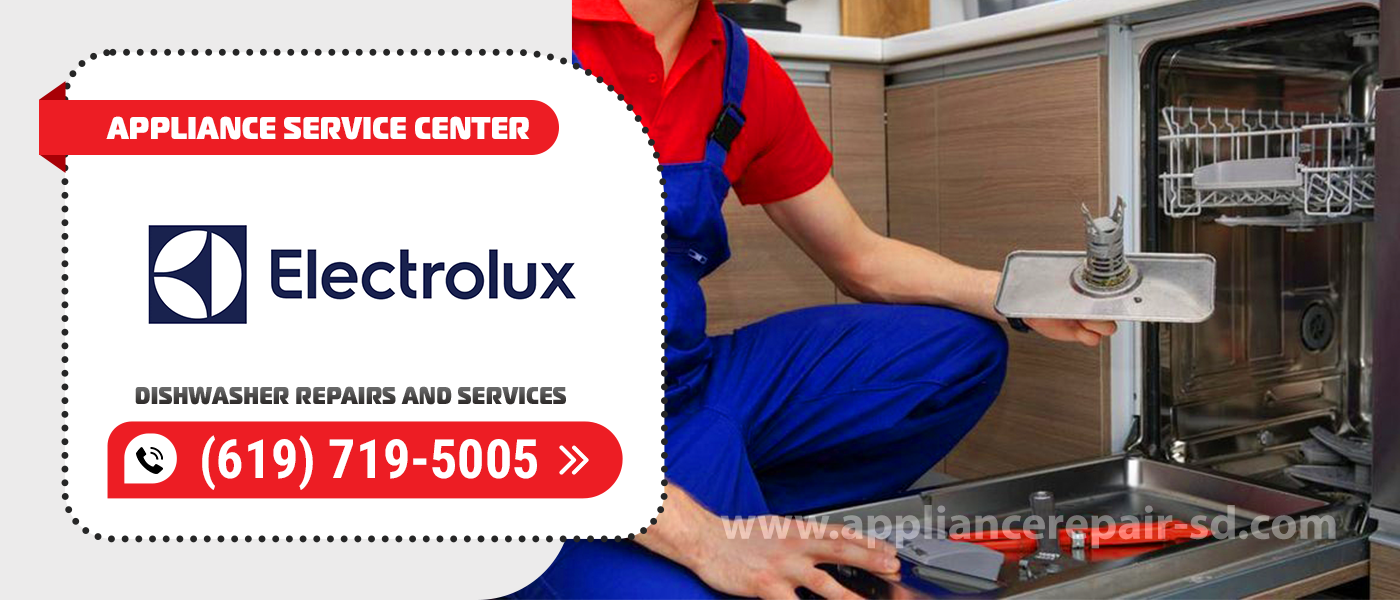 Electrolux Dishwasher Repair
Electrolux has been making kitchen and home appliances for years. It has earned the love of many Americans for the reliability, design and quality of its appliances. Many appliances for the home are sold under this brand. They make the housewife's work easier. And the comfort of washing dishes after a feast in the dishwasher, appreciated by millions of housewives. Electrolux dishwashers are all about quality, reliability and safety. However, they do sometimes break down too. The Appliance Service Center is always there for you to help with repairs and maintenance. All you have to do is order Electrolux Dishwasher Repair in San Diego County from us. And it won't take long for our technician to arrive. 
What we offer our customers
Emergency Dishwasher Repair at Home
Our Electrolux Dishwasher Repair and Service technicians are ready to help! We carry out diagnostics using modern high-precision equipment in the customer's home. And, having determined the source of the problems, we eliminate it. We don't have to take the dishwasher to a service center, all the work is done right where you have it.
Appliance Repair It's Not Expensive
At home Electrolux Dishwasher Repairs is more convenient for the client and saves a significant amount of money and eliminates the risk of additional damage to the appliances during transportation. If a breakdown needs to be repaired, diagnosis is free of charge.
Warranty commitment to the customer.
You can trust us with Electrolux Dishwasher Repair and Service. Our company's reputation for reliability is a guarantee of reliability. Since 2001 we have built a solid reputation as a reliable service with high quality workmanship. We are recommended to our friends and relatives!
What kind of breakages our specialists face
Dishwasher doesn't start. Breakages in the equipment: programming system is defective, wiring is damaged or motor winding is burned out. An external factor is the disruption of the power supply to the dishwasher. The

Electrolux Dishwasher Repair

technician will carry out a diagnosis, find the faulty unit and replace it with a new one.

The dishwasher will start but the dishes won't wash. Something in the motor or pump has shorted out. The work of the motor pump is checked, and the fault is eliminated.

Water is not coming. Most likely clogged filter, broken pump or intake valve. In this situation the filter is cleaned, the broken parts are replaced.

Water is not draining. Drain pumps, drains or pipes are clogged. It is necessary to check and straighten the hoses, clean the filter, and the pump.

Technique is leaking. Violation of tightness has occurred. A groove seal is installed. The hoses are checked for the presence of a quarrel.

The dishes do not wash well. Faulty heating element, timer, thermostat is broken. Checks the operation of the boiler, filters, removes debris, if any.

The dishes are wet at the end of work. In this case, the fan or motor failed.

Electrolux Dishwasher Repairs and Services

will replace the fan or motor.

There is an extraneous noise when the machine is running. The bearing, drain pump or impeller may be at fault. 
Advantages of ordering repair services in our service
Permanent staff of certified craftsmen working with all well-known brands of household and commercial appliances.

Own technical base of professional equipment for diagnostics and repair of all complexity levels.

The official warrant of the service for all the restoring procedures and the replaced parts.

Prompt departure of the master at the time chosen by the customer (including urgent departure directly at the moment of the address).

Permanent availability of spare parts and components.

Execution of repair in the presence of the customer.

We work 7 days a week.
In most cases Electrolux Dishwasher Repair is done in one visit. Our specialists come out with all the necessary diagnostic and repair equipment, which allows us to eliminate defects quickly. And the use of original components ensures reliability for a long service life. 
Appliance Service Center – we value our reputation and your appliances! On your own without skills and tools to fix a complex, multi-node technique is impossible. In this case, it is better to contact the masters of our company. Electrolux Dishwasher Repair and Service technicians will quickly and efficiently fix any breakdown. All work is covered by a warranty.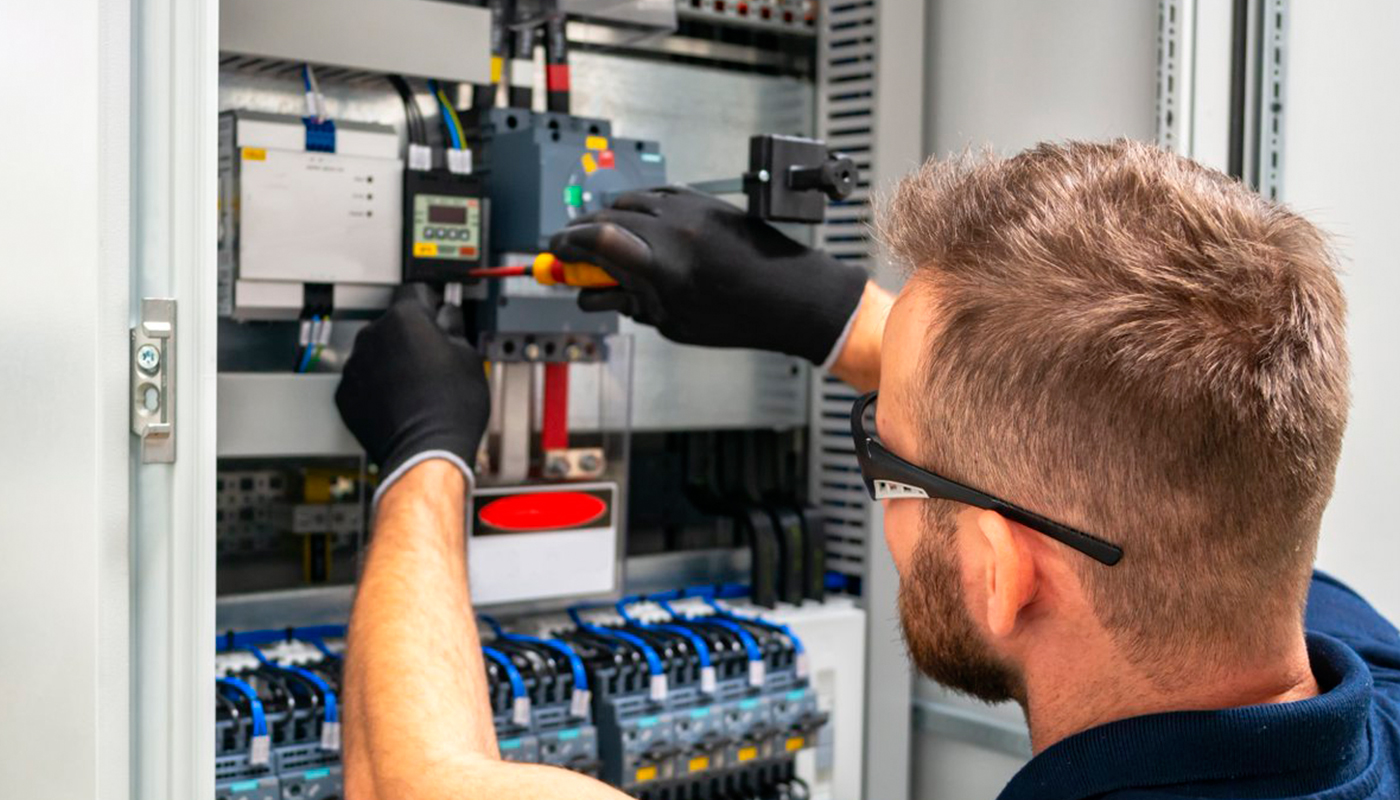 We use only professional equipment and tools, original spare parts, and high-quality consumables. Our technicians have 20 years of experience working with all types of household appliances from well-known brands. Specialists constantly improve their skills to provide you with high-quality services.
Frequently Asked Questions
Answers to the most asked questions from customers.
You can install a new dishwasher yourself. But it's worth remembering that improper dishwasher installation and connection can have many important nuances. If a new dishwasher draws and immediately drains water, then it is not the cause of the breakdown, but in its wrong connection. It is necessary to recheck and reconnect it. It's best to let an Electrolux Dishwasher Repair professional do the connections straight away.
The problem is quite common and can be caused by a heating element, temperature sensor or control module failure. Or the fan, which should pump the air for drying, is damaged. In this case, the drying mode can be activated, but the dishes will still be wet. Do not delay in calling in a specialist to carry out a diagnosis and Electrolux Dishwasher Repair. 
If your appliances aren't heating the water, one of the causes could be limescale. The internal elements suffer from limescale, which is caused by the tap water flowing into the machine. Most often, these elements cannot be repaired, and only need to be replaced with new ones. Do not resort to folk methods of descaling, it is better to use a preventive service from Electrolux Dishwasher Repair.