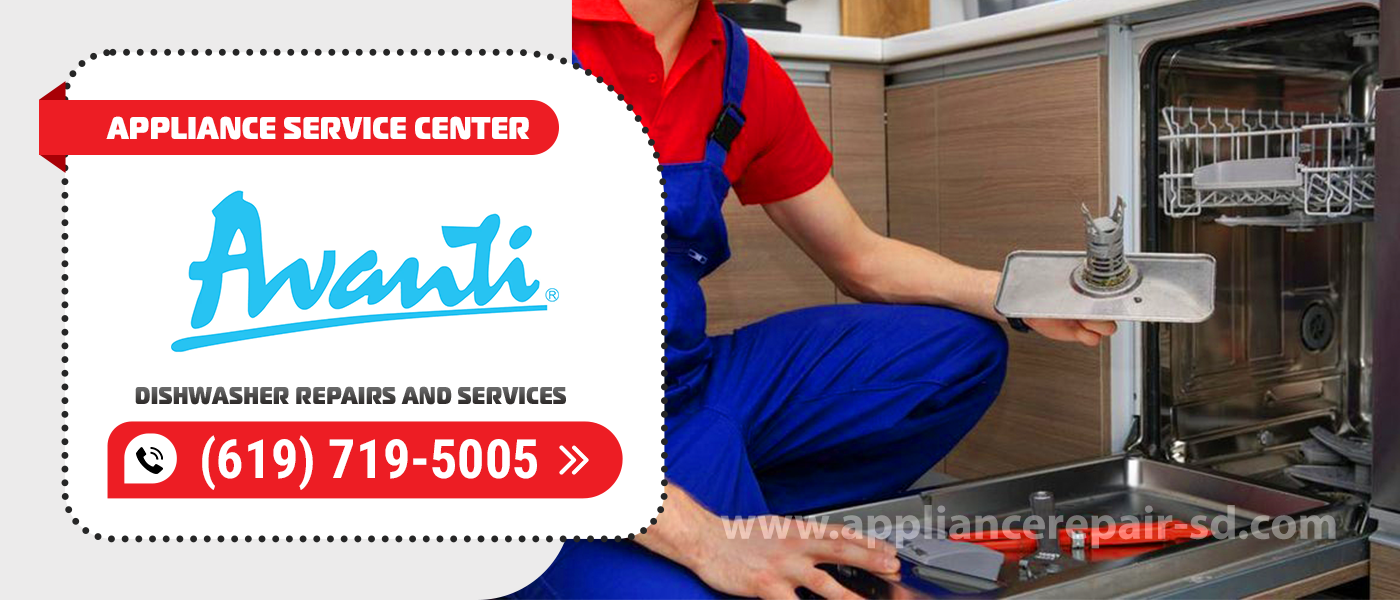 Avanti manufactures benchmark quality appliances and doesn't skimp on parts like some of its Chinese brethren. But every appliance breaks down sooner or later. Quality kitchen appliances come with an impressive price tag. That's why you should trust the true professionals at Appliance Service Center to repair your dishwasher. Repair appliances Avanti requires special attention to detail and understanding, otherwise there is a high risk of repeated breakdowns, manifesting themselves in the most inopportune moments of life. That's why competent Avanti Dishwasher Repair in San Diego County is always in high demand. 
Our service center is ready to take on that big responsibility and perform Avanti Dishwasher Repair and Service to the highest standard. Our guys will bring back the glory of your appliance. And they'll do everything they can, so you won't have to worry about looking for kitchen appliance repairmen again.
How does the repair by our specialists happen?
First, the affected dishwasher will undergo a diagnosis, which is free of charge and conducted by an experienced Avanti Dishwasher Repairs technician. This procedure is recommended even if the unit performs its functions, but some malfunctions and temporary malfunctions have been noticed. The diagnosis helps to discover all the causes of the breakdown and prevent additional costs.
Then, our top Avanti Dishwasher Repair and Service technicians will get to work, disassemble the machine, replace the necessary parts, and do the cleaning. A certified electrician will repair the electronic boards if necessary and get their electronic twists and turns moving. Our technicians are equipped with state-of-the-art equipment to diagnose and repair dishwashers.
There are times when we can have a repair done within 20 minutes. Often, it takes one business day. Our engineers are rockets! But there are cases of complex repairs. Where you need to work very hard. Therefore, it will take a little longer to revive your equipment. 
Our master, after completing the work, provides an official statement of work and warranty list for all the work performed within three months. This warranty is a guarantee of your peace of mind. After all, our technicians know how to fix the failure so that it is not repeated. And you would not have to call us again.
It is very easy to make a request with us. You need to contact us in any convenient way – make an order on the site, write to us on Facebook, Telegram, or just call! Then our managers will contact you to clarify the nature of the breakdown, the timing of your appliances and the arrival of our specialist. Our Avanti Dishwasher Repair technician will already arrive on call with all the necessary equipment and parts for repair. We only work with genuine parts from the manufacturer's own factory.
Why trust Avanti repairs to us?
Our professional technicians have been following the manufacturer's innovations regularly for over 20 years. They develop their expertise to give you the best possible service. Over the years, we've restored countless branded devices that make life easier. 
We offer our customers the best conditions and a lot of advantages, such as:
Free diagnostics;

Avanti Dishwasher Repairs and Services

at the customer's home;

Promptness of repair;

Three-month warranty on all types of services;

Our

Avanti Dishwasher Repair

technicians work only with genuine parts;

Our own delivery service if necessary;

Reasonable prices for service;

A comprehensive approach to repair and service.
All necessary spare parts and tools for successful work are always on hand, so we won't keep you waiting long and will promptly get your faulty equipment back into operation. Most breakdowns, as practice shows, are due to faulty electronics, that's why we have the handiest electronic technicians. We are not in the habit of pulling the cat by the tail, and we do everything quickly, so that your already busy life does not become more stressful.
Take care of your home devices from accidental breakages and take care of them more often. And if necessary, the Appliance Service Center will provide quality repairs. For our licensed Avanti Dishwasher Repair and Service technicians, there's no breakdown they haven't encountered and don't know how to fix.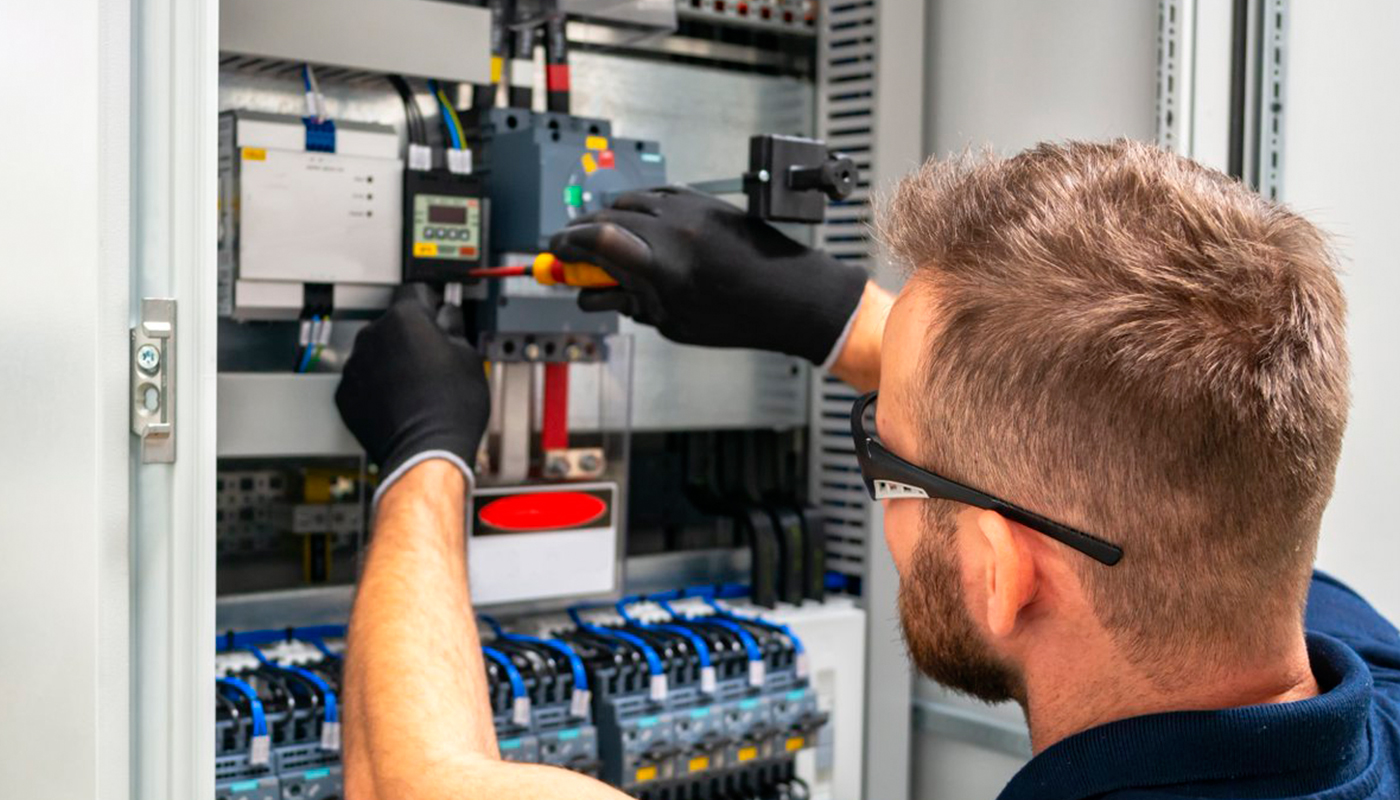 We use only professional equipment and tools, original spare parts, and high-quality consumables. Our technicians have 20 years of experience working with all types of household appliances from well-known brands. Specialists constantly improve their skills to provide you with high-quality services.
Frequently Asked Questions
You can get answers to all your questions from our specialists.
Once you leave a request on our website or call, our Avanti Dishwasher Repair technician will arrive at your location the same day 95% of the time. Accurate diagnostics and repairs are performed at the customer's address, which greatly speeds up the workflow. The repair itself takes one day in 90% of cases. But you should know, our technicians will always let you know the exact timing of the repair after diagnosis.
Dishwasher malfunctions can be electronic, mechanical or hydraulic. The electronic ones are the result of the failure of the control module (moisture ingress, power surge). Mechanical – the result of improper operation of the equipment and the wear and tear of the parts over time. Hydraulic – leaks, depressurization and other problems related to water supply and drainage.
All work performed by our technicians comes with a 3-month warranty. Each of our technicians is fluent in the latest technology in Avanti Dishwasher Repair and its diagnostics. And we use original parts for repairs. That's why we're sure you won't have to come back to us again. Unless you have a new appliance breakdown.