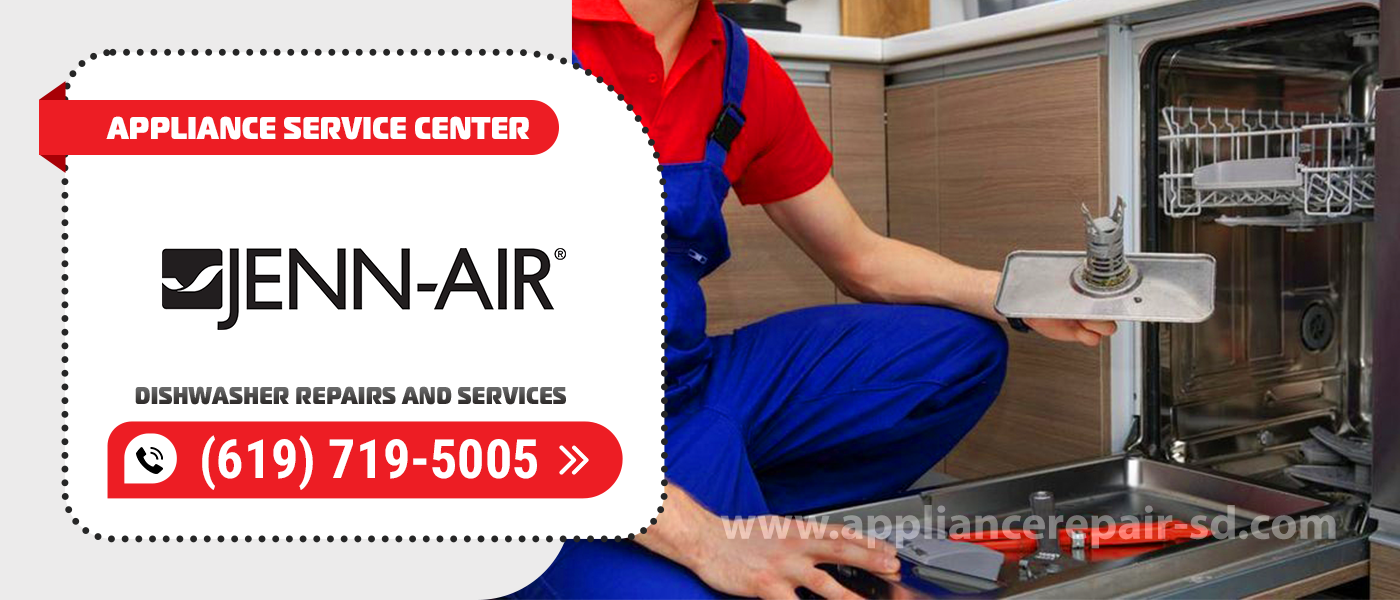 Jenn-Air Dishwasher Repair
Jenn-Air dishwashers are especially loved and trusted. But even the highest quality appliances can fail. But you don't have to run to the store and buy a new dishwasher right away. The Appliance Service Center is here to help. We can fix anything that can be repaired. Order Jenn-Air Dishwasher Repair in San Diego County with a house call. And it won't take long for our technician to arrive.
If you would like to take advantage of our dishwasher repair services, just give us a call or leave a request on our website. Our manager will definitely call you back. He will specify from you the model of the dishwasher and the nature of the breakdown, so that the specialist will bring the necessary tools and accessories. And arrange for a Jenn-Air Dishwasher Repair and Service technician to come at a time that is convenient for you.
Upon arriving at your home, first of all, the technician performs a diagnosis to identify the malfunction. If you agree to further Jenn-Air Dishwasher Repairs by our technician, the diagnosis is free. 
What services our technicians provide
Control board repair

Replacing the pump, circulation pump

Replacement of heating element, control board

Replace water level sensor, drain plug

Replace aqua stop (drain stop), drain hose

Replacement or sealing of the nozzle

Removing foreign objects

Replacement of trigger, line filter, condenser, power cord

Dispenser replacement/repair

Dishwasher installation and connection
Our Jenn-Air Dishwasher Repair and Service technicians restart appliances of different models and types of complexity. We have licensed technicians for the latest and greatest appliances.
Why Customers Trust Us!
We offer a wide range of dishwasher repair services. And not only that. We repair a variety of household and commercial appliances of all well-known brands and brands. How we work:
Officially
We work without intermediaries.
Professionally
We work quickly and efficiently with well-established technology. Our Jenn-Air Dishwasher Repair technicians regularly improve their experience and professionalism through internships at the manufacturing plants themselves.
Prompt
We have our own warehouse of all necessary spare parts. This greatly speeds up the repair and maintenance process.
Qualitatively
Our technicians work only with original components. We do not deal with cheap imitations of dubious quality. After all, the quality of components is the key to reliability and guarantee of longevity.
Comprehensive
We repair anything that can break down and is repairable. We can bring any appliance back to life.
Guaranteed
Our handyman is responsible for all work done and will provide a 3-month warranty card at the end of his work. But it is only for your peace of mind. After all, we know how to make even the most complex repairs qualitatively and reliably.
Daily Availability
We work 7 days a week. Don't wait for weekdays to call our Jenn-Air Dishwasher Repairs and Services at home.
Consult
When you call us for a free consultation over the phone. After the repair, our specialist will be happy to tell you and tell you how to operate your dishwasher correctly, so it will serve you for many years to come.  
Best price
We charge exactly what we charge for our services. We don't repair what can't be repaired. And we don't replace expensive parts that are repairable. Our Jenn-Air Dishwasher Repair technicians can be trusted. 
Don't turn to questionable handymen. You are bribed by the cheap price, but now – they have no specialized equipment, no original replacement parts, no warranty, and most importantly they do not have the proper experience and skills in quality home appliance repair. It is much more difficult and expensive to fix repairs by non-professionals. 
Call Appliance Service Center for expert help at Jenn-Air Dishwasher Repair and Service right now! And we'll help you solve your problem. For 20 years, we've thoroughly studied appliances and anything that can break. No problem is unresolved for us.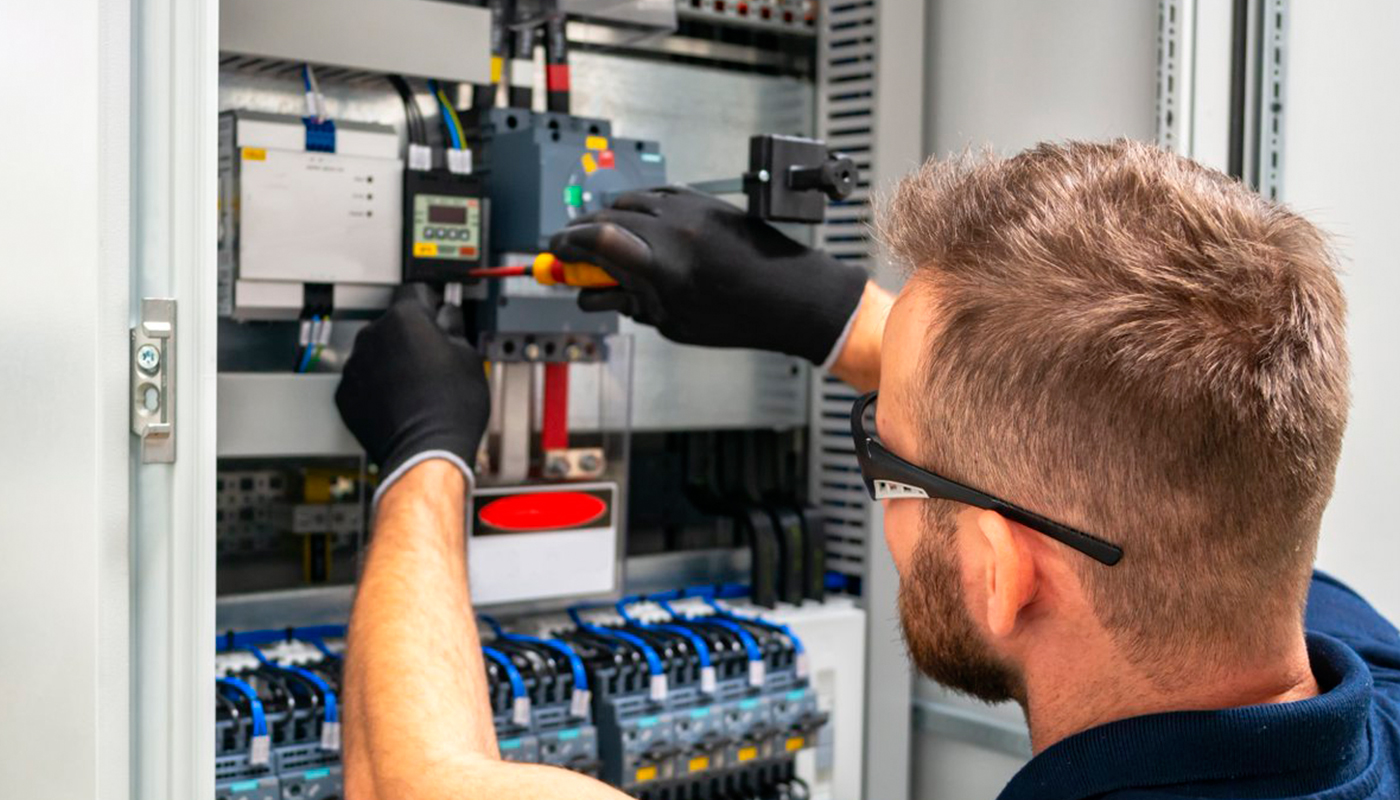 We use only professional equipment and tools, original spare parts, and high-quality consumables. Our technicians have 20 years of experience working with all types of household appliances from well-known brands. Specialists constantly improve their skills to provide you with high-quality services.
Frequently Asked Questions
Do you have a question about your dishwasher that you don't know the answer to? Don't worry, contact us and we'll answer all your questions.
The most frequent problems in the work of this technique are the following: clogging of the filter or nozzles, malfunction of the circulation pump, breakage of the water level sensor. In the electrical part, burnout of the electric motor winding, failure of the electromagnetic valve, breakage of the thermostat or breakage of the heating element. Each breakdown has its own manifestations and is easily diagnosed by Jenn-Air Dishwasher Repair technicians.
If you open the door 40 minutes after starting the wash, you risk getting burned. That's when the main cycle starts in the machine – and hot water and steam appear in the chamber. But in theory, the door simply should not open: it is blocked to avoid exactly these consequences. Forcing the door open is also undesirable, it could cause it to break and cause an unplanned Jenn-Air Dishwasher Repair.
To avoid hot water and steam burns, it's best not to open the dishwasher door while the dishwasher is running. Unless it has an emergency stop feature or a special sensor that activates when the door is opened. But before you experiment and check the presence of these sensors – read the manual for your model. This is first and foremost your safety and will save you from unnecessary Jenn-Air Dishwasher Repair.