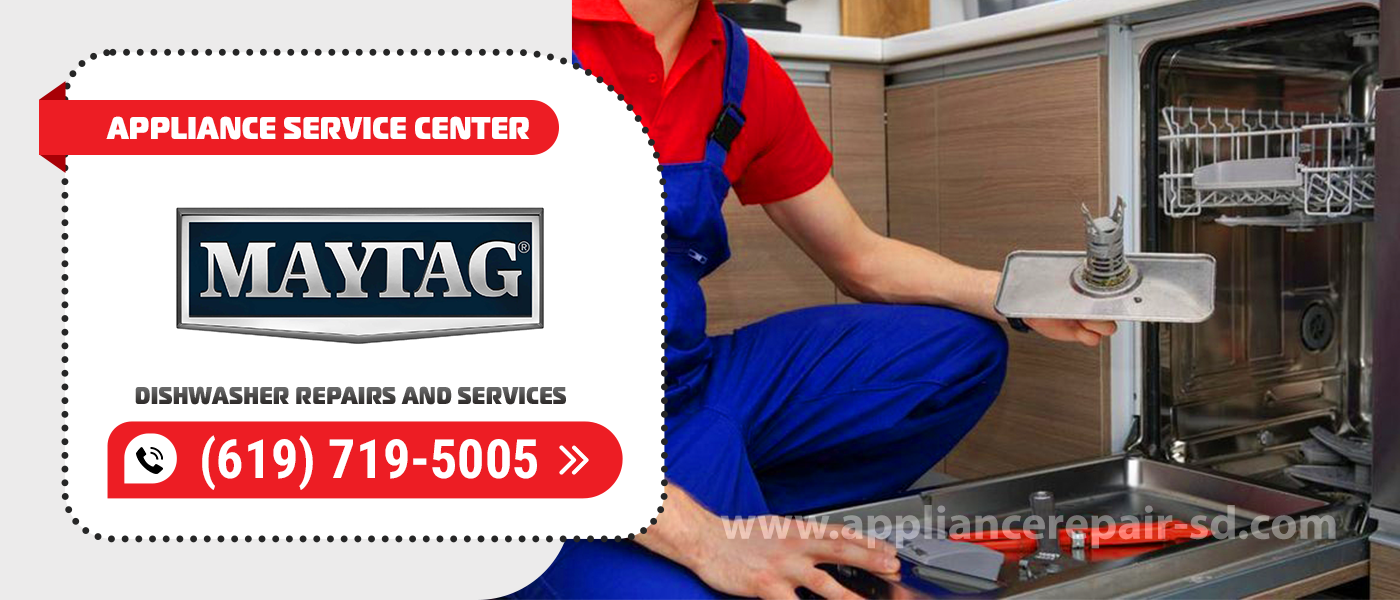 Appliance Service Center has been successfully repairing all well-known brands of dishwashers for many years. We provide high quality services, efficiency in solving breakdowns of any complexity. We also provide a warranty on all service work. Our specialists are able to identify breakdowns and perform quality Maytag Dishwasher Repair in San Diego County as quickly as possible.
In-Home Dishwasher Repair
Having performed Maytag Dishwasher Repair and Service in-home for many years, we can say with confidence – no unit is forever. No model, even of the most known and proven manufacturer, is not immune to breakdowns. The reason for this can be the end of the service life or improper handling by the owner. The more often the equipment is used, the higher is the probability of failure of its components. This is the norm for equipment, which should not cause unnecessary emotions to its owners. To solve the problem, it is necessary to be ready, armed with the coordinates of professional craftsmen with an exclusively positive reputation.
Prudent owners do not wait for the critical moment, they periodically perform preventive inspection of their dishwashers. Especially if there are any irregularities with the appliances. As it is known it is easier and cheaper to struggle with the problem at the initial stage. In this case, any Maytag Dishwasher Repairs should be performed by professionals. Independence in this case is not relevant. 
There is a wide variety of factors that can put the dishwasher appliances out of order: 
Foreign bodies, accidentally caught in the mechanism; 

Problems with the software; 

Pump malfunction;

Failure of the heating element;

Clogged filters.

Even a trivial power surge can be detrimental to the equipment. 
We appreciate and respect our customers, so we always strive to make our services the most convenient for them. So that you don't waste your personal time and money on taking your appliances to the service center, our Maytag Dishwasher Repair and Service technician will come to your home. He will perform quality diagnostics and professional repairs right on the spot.
When is a handyman needed?
One of the biggest reasons for the ultimate failure and disposal of any home appliance is the untimely call for help. Instead of ordering a professional Maytag Dishwasher Repair, many owners try to fix the problem on their own or simply ignore it. 
When the smallest malfunction or change in the appliance occurs, you should contact our Maytag Dishwasher Repairs and Services professionals right away. Don't take the risk of carrying out repairs on your own – statistics show that such actions are very rarely beneficial.
The most common warning signs of your machine: 
Change in normal noise level.

Increased vibration.

Leaking.

Arbitrary shutdown.

Abnormal noise. 
If any of the above signs appear, call a technician. A qualified Maytag Dishwasher Repair technician will easily test, identify the cause of the problem and fix it.
We offer our customers the best conditions and a lot of advantages, such as:
Free diagnostics.

Repair at the home of the customer.

Prompt repair.

Three-month warranty on all types of services.

Our specialists work only with original components.

Own delivery service if necessary.

Reasonable prices for service.

Comprehensive approach to repair and service.
Only at Appliance Service Center can you order a truly quality and urgent Maytag Dishwasher Repair and Service at affordable prices. Upon completion, our handyman will provide a three-month warranty on all his services. We guarantee a positive result and longevity of your appliances!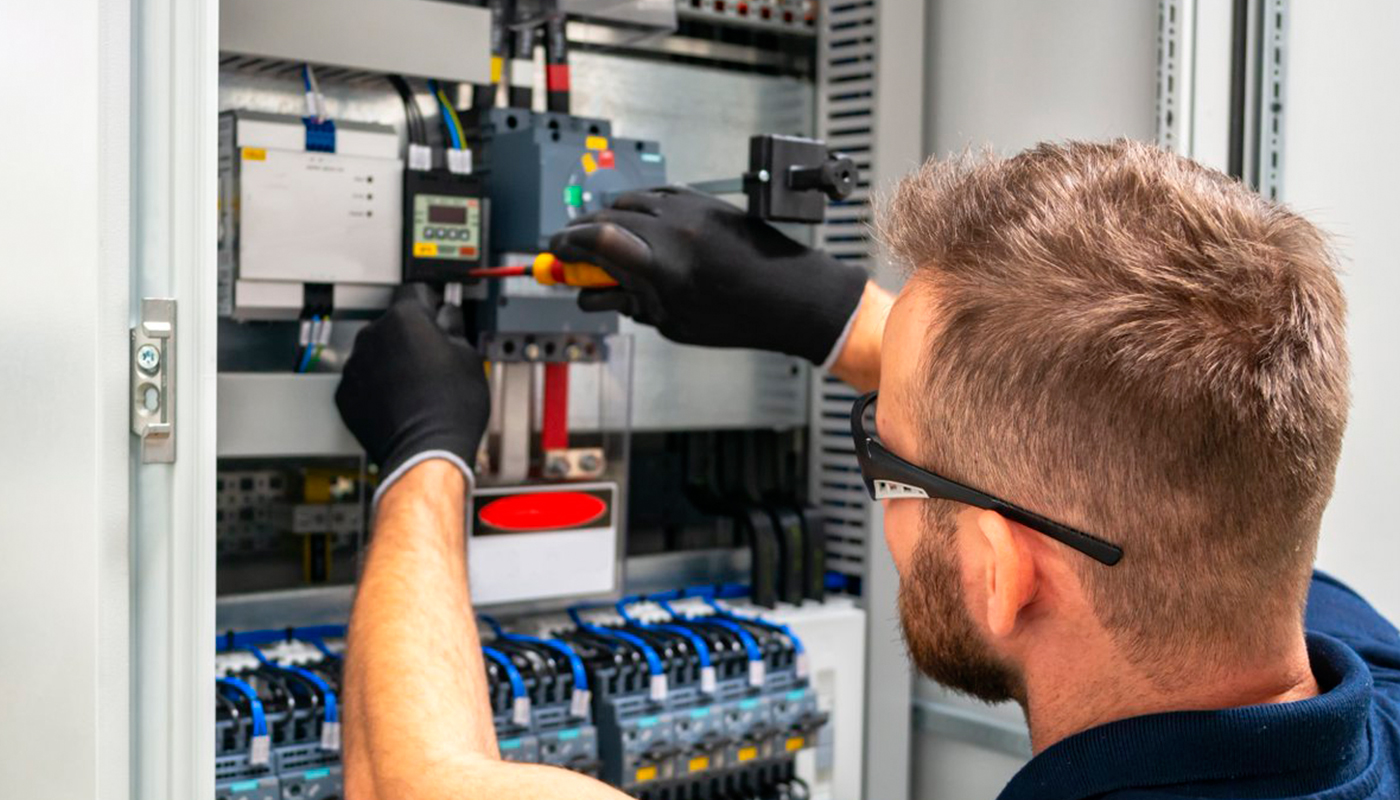 We use only professional equipment and tools, original spare parts, and high-quality consumables. Our technicians have 20 years of experience working with all types of household appliances from well-known brands. Specialists constantly improve their skills to provide you with high-quality services.
Frequently Asked Questions
We are happy to answer any questions you may have. If you can't find an answer to your question, call us on our direct line.
When the light on the sensor is off, it means there's enough salt in the tank. When the indicator blinks, it means that the salt in the tank is almost out and needs to be refilled. And when the indicator is lit, it means that there is no salt in the tank. If you keep operating the machine, the ion exchanger will quickly break down. And then you'll have to use the services of a Maytag Dishwasher Repair technician.
To maintain the integrity and appearance of your dishes, stick to the dishwasher recommendations. Silver or Melchior dishes get a dark tarnish, and aluminum and copper items get uneven dark spots on the surface. Wooden dishes swell and lose their appearance. Non-heat-resistant plastic products become deformed. Powerful jets of water and detergent easily wash away painted paint and gilding.
A common reason that foam is left behind is a clog in the garbage filter screen.
You can fix the clog yourself – open the chamber door, remove the basket placed at the bottom, unscrew the filter from the tray and take out the metal mesh.
Wash all the parts of the filtering unit with water and put the elements back in place. But if after all these actions the problem has not gone away, contact a Maytag Dishwasher Repair technician.