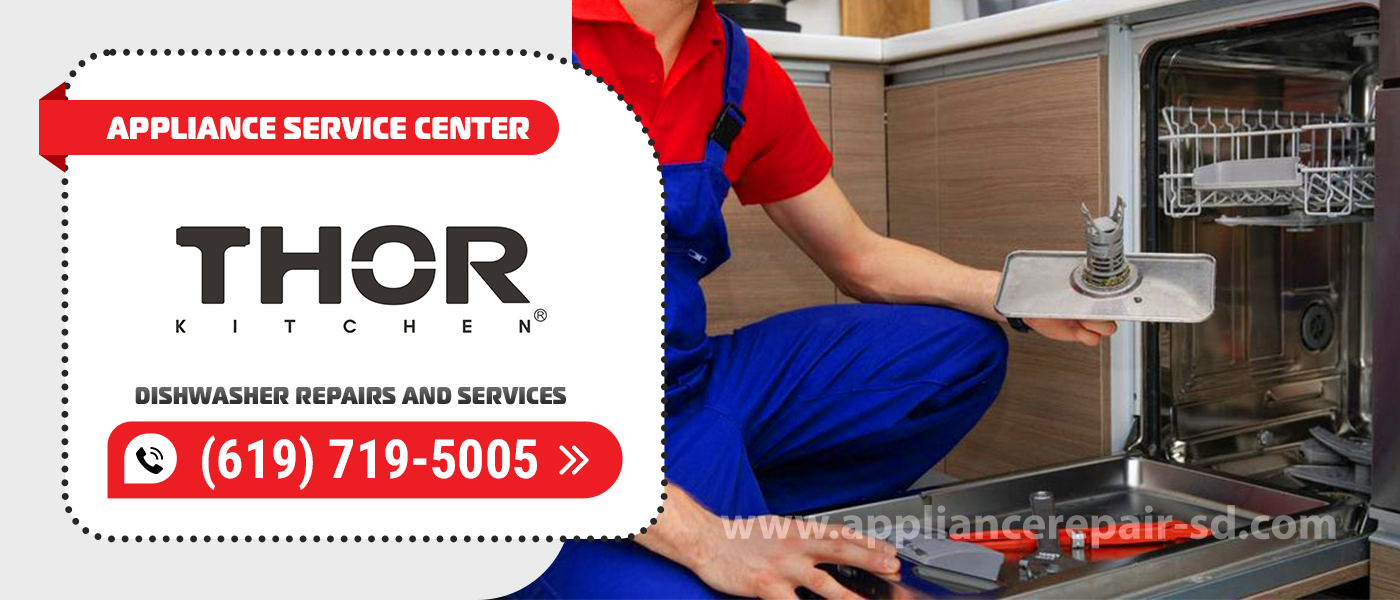 The dishwasher is a good helper for any housewife, a large family. If you use this appliance for a long time, you may experience malfunctions. Contacting Appliance Service Center is always a rational solution to such a problem in a center environment. Some problems can simply be solved and repaired at home when you contact our Thor Dishwasher Repair in San Diego County. They will perform quality repairs on your appliances.
Even the most reliable dishwashers are subject to wear and tear and breakdowns. Causes of malfunctions can include:
Poor-quality electricity (power surges);

"Hard water" (high percentage of mineral salts and fine particles);

Poor or unsuitable dishwasher detergents;

Improper use and care of the dishwasher;

Dishwasher installation not done properly. Our

Thor Dishwasher Repair and Service

technicians can help you install your dishwasher correctly.
Practice shows that most cases when the dishwasher does not turn on, or cannot continue to work, does not due to breakage of mechanisms or electronics, but from clogging of filters and nozzles, contamination of various surfaces, scale build-up in the valves, or failure of various external conditions – network voltage, water pressure, pressure in the drain sewer. These problems can be easily fixed by Thor Dishwasher Repairs masters.
List of breakdowns 
Dishwasher control panel
Various sensors allow the dishwasher to respond to changes in internal and external parameters: temperature (thermostat), water level (press stat), liquid cleanliness, pressure, motor controllers and so on. It should be understood that a sensor failure will affect the operation or may cause a complete stop of the washing cycle. Obviously, the sensors work in a dirty, corrosive environment, and may also be susceptible to contamination, which will affect their work. Our service technicians specializing in Thor Dishwasher Repair and Service will fix the problem in the shortest possible time.
Poor dishwashing
A huge proportion of all user complaints about the dishwasher is that after an automated wash, you have to hand wash the dishes to the desired level of cleanliness, that is, the dishwasher does not wash away the dirt and food debris completely. The cause may be the wrong mode selected, insufficient water temperature or an internal malfunction in the dishwasher. 
Causes of weak flushing jets:
Clogged nozzles;

A clogged filter that causes the water to not flow sufficiently to the pump;

Worn impeller of the pump, which cannot deliver the required pressure;

Low engine speeds due to internal malfunction or bearing wear.
Our company has professional Thor Dishwasher Repair specialists who will solve this problem.
Dishwasher noises
Any extraneous noises when the unit is running indicate significant wear and tear on the pump and motor bearings.  They are corroded by water that gets on them through a torn gland. Corrosion sinks form on the inner surface of the bearing and are the cause of the noise. When this malfunction occurs, the bearing and gland are replaced. We have professional craftsmen at Thor Dishwasher Repairs and Services, and they will fix this problem very quickly.
Dishwasher water overflows
The sensor that controls the water level is definitely out of order. This unit is not repairable and must be replaced. If water fills the unit when the power is off – the electromagnetic valve, which is responsible for the timely overlap of the liquid, is broken. In our company we have professional specialists Thor Dishwasher Repair who will eliminate this problem in the shortest possible time.
Dishwashers have many active parts that work simultaneously to clean your dishes. Although not as important as washing machines and refrigerators, dishwashers are sometimes the only ones that can handle a mountain of dishes quickly and effortlessly.
A faulty dishwasher can disrupt your entire daily schedule. Luckily, there is an Appliance Service Center that will come to your rescue. Our Thor Dishwasher Repair and Service team has extensive experience, the right tools, and replacement parts to repair your unit.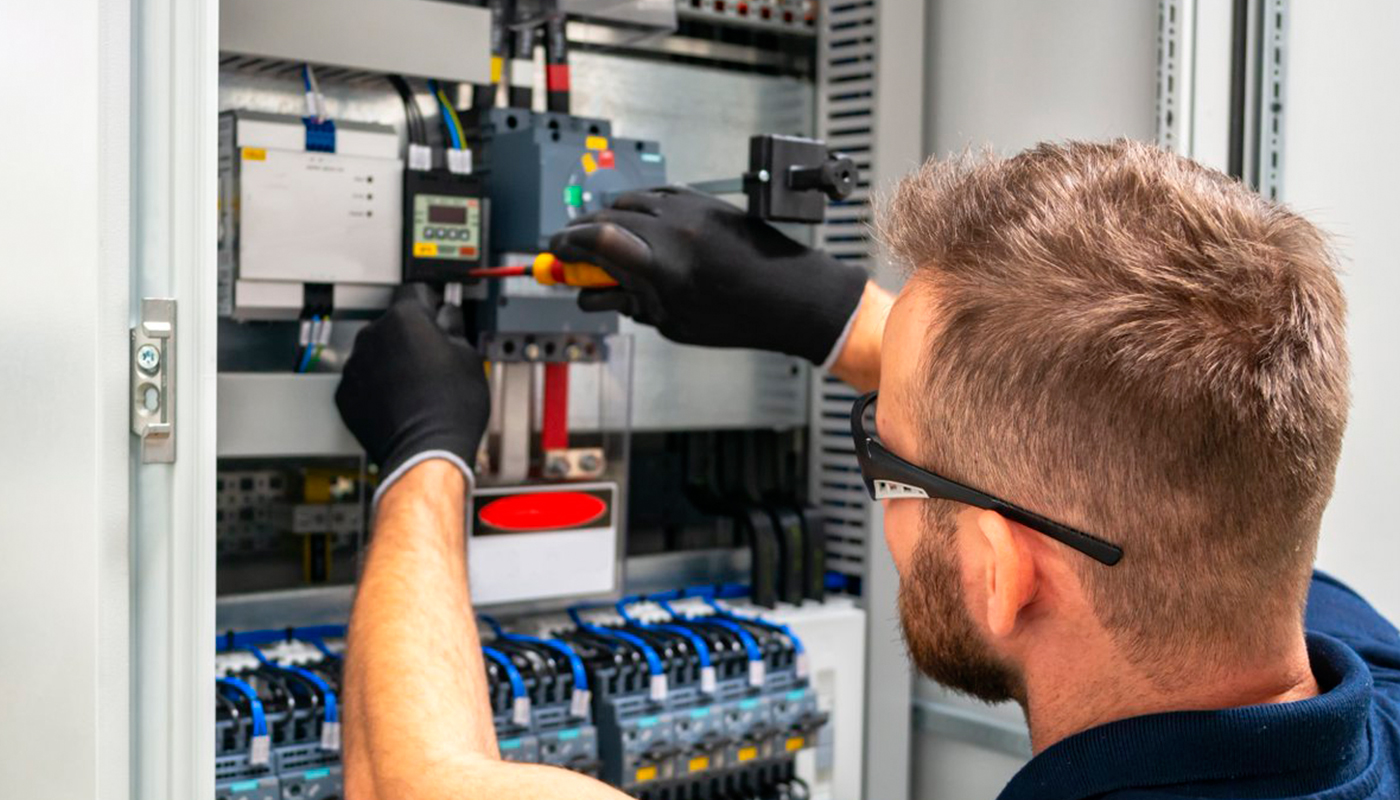 We use only professional equipment and tools, original spare parts, and high-quality consumables. Our technicians have 20 years of experience working with all types of household appliances from well-known brands. Specialists constantly improve their skills to provide you with high-quality services.
Frequently Asked Questions
Answers to the most frequently asked questions from our experts with 20 years of experience in Thor Dishwasher Repair.
E1 – if your machine gives you this error code it means there is no water heating. Thor Dishwasher Repair happens quickly. You need to check and fix problems with the thermostat, the heating element, or the water sensor. Code E2 is a problem that is related to the level sensor.
If the "Faucet" indicator is blinking – the water leakage protection is triggered, in which case, the drain pump should be running constantly. Some models are equipped with a display, show error E15 when there is a leak. Don't know what to do when your appliances show a particular error code – contact the experts at Thor Dishwasher Repair.
S (Solo) is a freestanding appliance that is placed in the kitchen without being built in. The I (Integrity) is a partially built-in dishwasher. Its panel remains open and is not completely hidden behind a cabinet. V (Voluntarist) is fully integrated into a cabinet or niche in the kitchen.