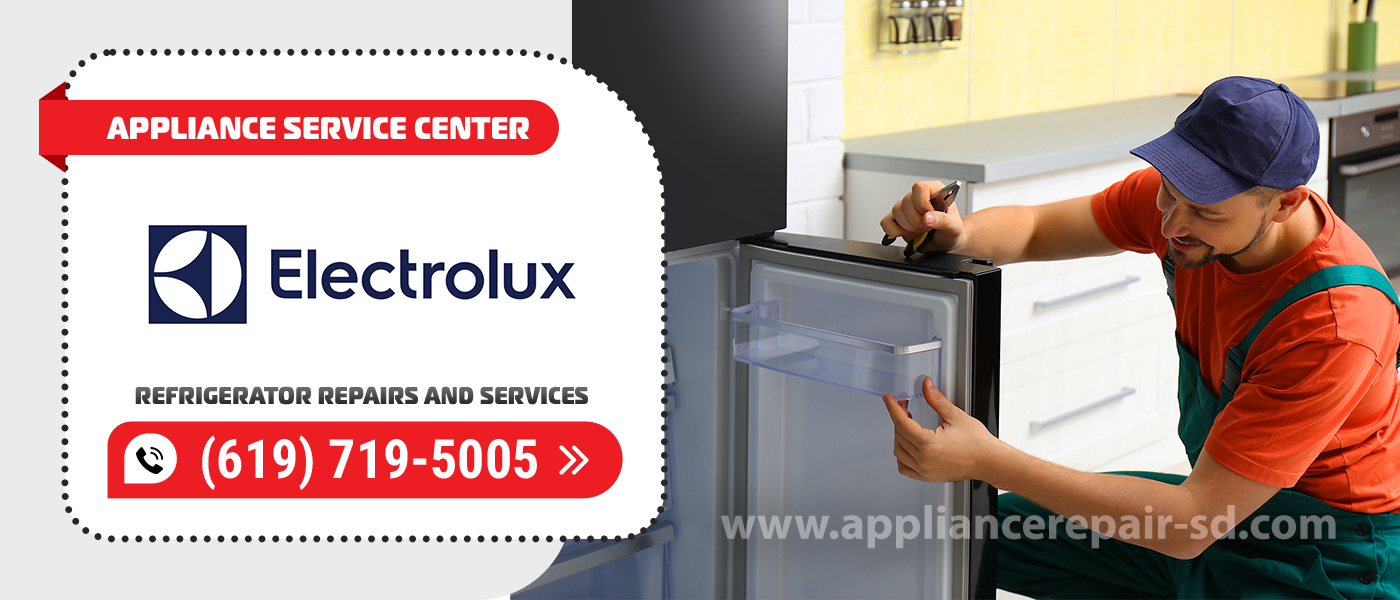 Electrolux Refrigerator Repair
If you are looking for professionals who can get your refrigerator repaired quickly, contact the Appliance Service Center. Electrolux Refrigerator Repair in San Diego County is quite a sought-after service as we use our refrigerator daily. Refrigeration equipment has become so indispensable that even the slightest malfunction can cause serious problems. We have experienced craftsmen who know all the features of appliances from different brands and have modern repair equipment, which makes it possible to guarantee an excellent result.
Why this company? 
Reliable professional service. We carry out Electrolux Refrigerator Repair and Service at home and apply a clear and convenient system of discounts. 
Our advantages:
Experienced masters. Our service specialists have been working in

Electrolux Refrigerator Repairs

for at least 5 years, and most of the craftsmen have more than a decade of experience in servicing refrigerators. So, you can be fully assured that your appliances will be treated with the utmost care.

Prompt Departures. Our employees are located in almost all neighborhoods, so you can be sure that a technician can come out to your

Electrolux Refrigerator Repair and Service

home promptly with all the necessary tools.

The prices are lower than the market. In fact, in our service you can count on a lower cost of repair. Due to the purchase of a large volume of spare parts, the cost of parts to us comes out 10-15% below the market, and therefore,

Electrolux Refrigerator Repair

will be cheaper.
Why are we better than other services? 
Unlike most Electrolux Refrigerator Repairs and Services, we take a long view and strive to maintain our reputation for integrity and reliability. Over 10 years of impeccable work, acknowledgements from people and hundreds of regular customers have really set us apart from the competition!
You will receive consultation from a specialist on the proper use of your equipment.

There is always a convenient and clear discount system.

Diagnostics and a trip to the house are free of charge.
The basic malfunctions 
Loss of cold productivity
Problems with the refrigerator, which lead to a drop in temperature, are associated in 80% of cases with defects in the functioning of the motor-compressor. For the reason that refrigeration equipment manufacturers develop non-disassembled models of compressors, they must be replaced. 
In the remaining 20% it can be caused by the following factors:
Capillary clogging (partial/complete);

Engine failure.
The formation of a "coat" in the freezer
Main defects of the fridge:
Freezer has been open for a long time;

Doors of the freezing chamber do not close tightly;

The temperature mode regulator is out of order.
Thaw your fridge. Didn't help? Check the tightness of the door closure: they should press tightly on the entire perimeter. If there are weak spots, they need to be fixed by adjusting the doors. You can also replace the sealing rubber. Your actions did not bring the desired results? Then the problem lies in the temperature regulator. Call a specialist at home to carry out a diagnosis and Electrolux Refrigerator Repair. 
Water formation
If water appears inside the refrigerator, the causes may be as follows: clogging in the drainage hole of the refrigerator/freezer. You can clean the passage yourself but proceed carefully. Also pay attention to the doors – they should close tightly.
When a refrigerator malfunction causes a puddle of water to form under the unit, several factors may be the cause:
The drain tube is disconnected/shifted – fix it;

The tank for excess liquid is damaged – replace it with any reservoir, before the arrival of the master;

Broken evaporator heating element – this item concerns only refrigerators with NO FROST system and cannot be fixed by you.
Appliance Service Center has been on the market since 2001. All our craftsmen have more than 15 years of experience and regularly attend advanced training courses. We carry out Electrolux Refrigerator Repair and Service and all our customers get all the services of interest from the comfort of their home or office. To contact us, you can call on the specified number or leave a completed form on the website and our manager will contact you soon.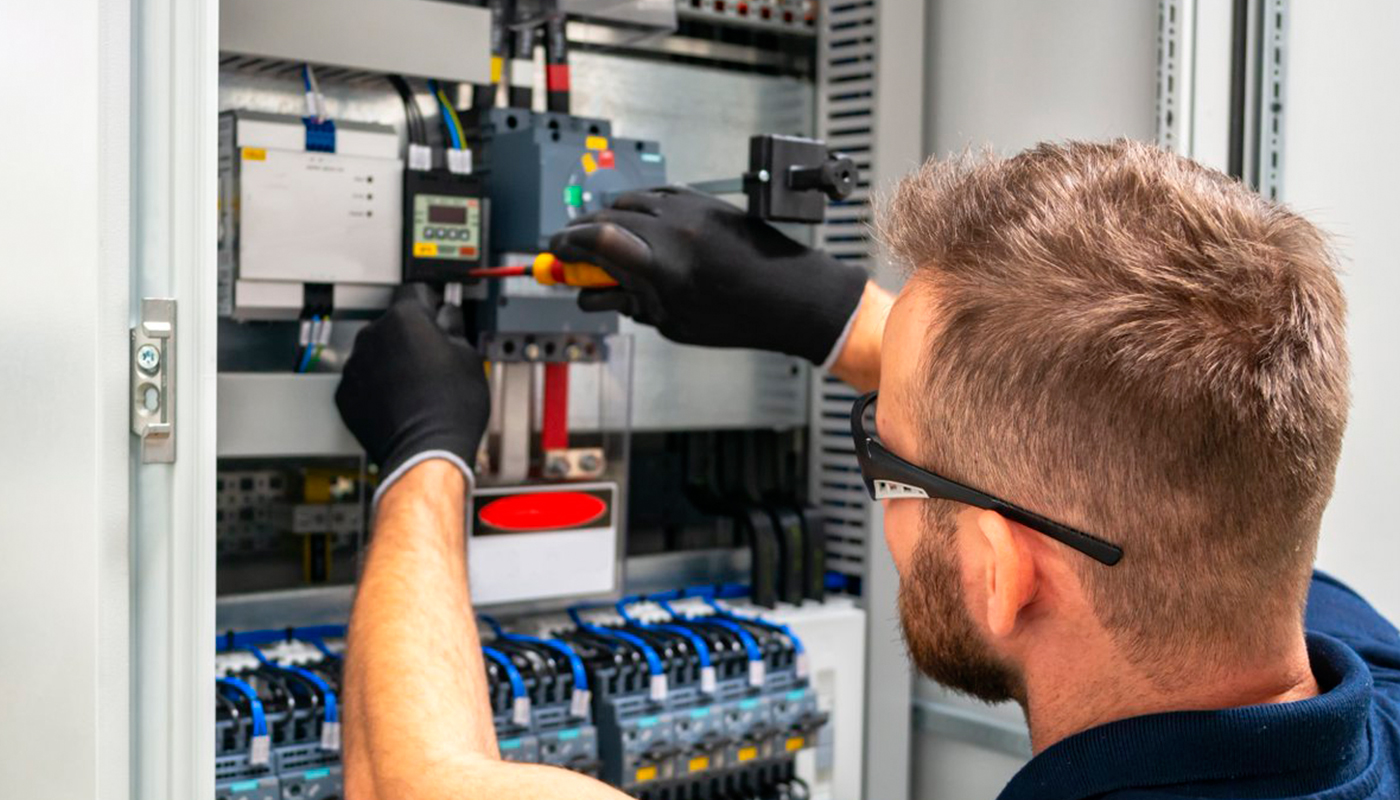 We use only professional equipment and tools, original spare parts, and high-quality consumables. Our technicians have 20 years of experience working with all types of household appliances from well-known brands. Specialists constantly improve their skills to provide you with high-quality services.
Frequently Asked Questions
Do you have questions about refrigerator repair? Before you contact our operator, we suggest you look at the frequently asked questions that our company's customers ask.
Replacing the thermostat in your refrigerator can be a daunting task, and if you are not experienced in Electrolux Refrigerator Repair, it is recommended that you contact a professional service center. However, if you feel confident in your skills, you can try to perform the thermostat replacement yourself by following the refrigerator manufacturer's instructions and recommendations.
Electrolux Refrigerator Repair time can vary greatly depending on the cause of the problem and the complexity of the job. Some repairs can take as little as a few hours, while others can take days or even weeks if parts need to be ordered and wait for delivery. 
If your refrigerator has an unpleasant odor, here are a few steps you can take to fix it:
Clean the refrigerator.

Check the food.

Put a perfume in it.

Check the drainage system.

Check the seals.
If the unpleasant smell continues in your refrigerator despite the measures taken, you should contact our Electrolux Refrigerator Repair service center.