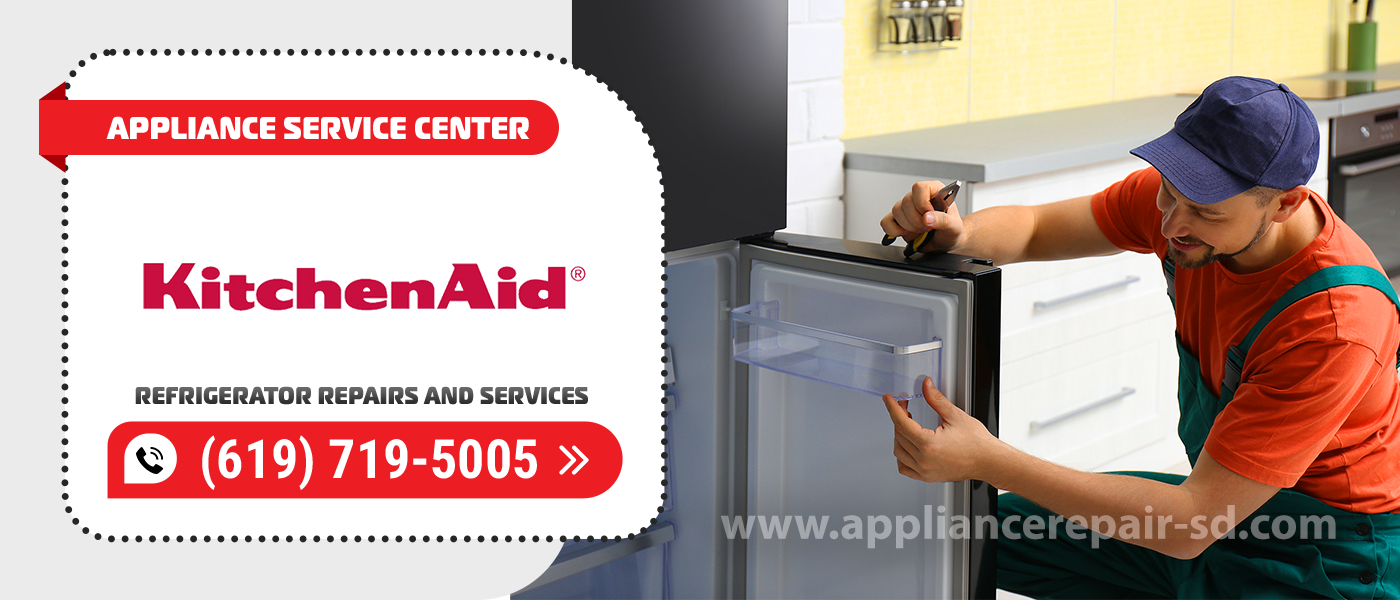 KitchenAid Refrigerator Repair
If you are looking for professionals who can get your refrigerator repaired quickly, contact the Appliance Service Center. KitchenAid Refrigerator Repair in San Diego County is quite a sought-after service as we use our refrigerator daily.  Refrigeration equipment has become so indispensable that even the slightest malfunction can cause serious problems. We have experienced craftsmen who know all the features of appliances from different brands and have modern repair equipment, which makes it possible to guarantee an excellent result.
Why this company? 
Our company handles KitchenAid Refrigerator Repair and Service. We have a large staff of qualified craftsmen, with extensive experience, confidently coping with the tasks set by the customer.
No matter how dire your breakdown situation may seem, the professionals will handle it in no time at all, performing KitchenAid Refrigerator Repairs at home or in the workshop. Responsible performer will minimize the cost of your finances, effort and time. The company maintains its reputation by trying to please all its customers, targeting each customer's loyalty.
Our advantages: 
Free check-out and diagnostics for future repairs;

Free consultation over the phone;

Possible delivery of the refrigerator to the service center;

Original spare parts are used;

Certified masters;
Our KitchenAid Refrigerator Repair and Service Center provides services to restore optimum freon volume, clear a clog in the capillary tube and cabinet back wall frosting, as well as replacement parts. 
Major malfunctions 
Your refrigerator is not freezing properly
First of all, it is necessary to check how tightly the door closes. It may be that the gasket is rubbed or torn. If the fears are justified, it can be replaced with a new one without any problems, buying this part in a spare parts store. If the replacement of the gasket is not required, but the refrigerator does not freeze anyway, you can try to tighten the diagonal door pulls, due to which the warp will be removed, and the closing will be tighter.
In modern refrigerators, which use dry freezing, the fan can be broken, also the heater or timer can work badly. All these parts can be purchased as refrigerator parts.
If your refrigerator continues to freeze poorly, most likely there is a freon leak from the compressor or the motor has stopped working. In this case, if you have the necessary appliance repair skills, you can try to buy the broken part and repair it yourself, or you can call KitchenAid Refrigerator Repair. 
Your refrigerator is freezing too much
If the snowflake button has been on for too long, you may have to replace your refrigerator altogether. However, it is more likely that the severe freezing is caused by a freon leak or a blockage in the capillaries that conduct it. In this case it is possible to try to correct the situation by buying an evaporator.
It makes a lot of noise when working
If your refrigerator makes a lot of noise during operation, and you hear clicking or cracking noises, you should call a KitchenAid Refrigerator Repairs and Services technician right away and have it diagnosed.
The unit works, the compressor turns on, but the temperature in the compartments is much higher than normal
Most often, this manifests itself as a faulty temperature sensor or thermostat, or breakdown of the compressor motor. In addition, a blockage in the capillary part of the refrigeration circuit can cause a decrease in performance. But before you call a service center for KitchenAid Refrigerator Repair, check to see if the door is closed tightly, if the temperature is set correctly, if anyone in the family has loaded large amounts of "warm" food, and if the unit's defrost button has been pressed. 
Appliance Service Center has been in the market since 2001. All our craftsmen have more than 15 years of experience, and we also take regular refresher courses. We do KitchenAid Refrigerator Repair and Service, and all our customers get all the services they are interested in from the comfort of their home or office. To contact us, you can call the number given or leave a completed form on the website and our manager will contact you shortly.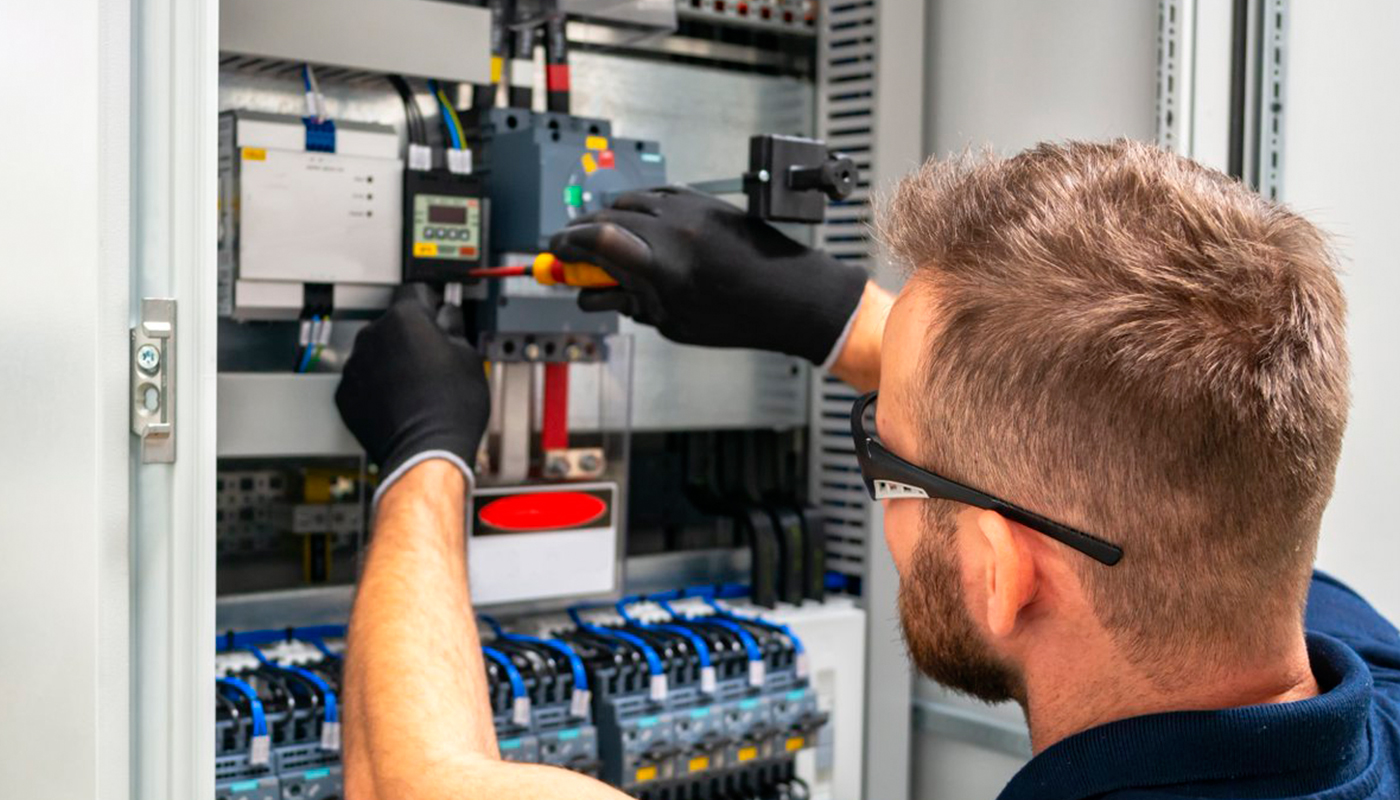 We use only professional equipment and tools, original spare parts, and high-quality consumables. Our technicians have 20 years of experience working with all types of household appliances from well-known brands. Specialists constantly improve their skills to provide you with high-quality services.
Frequently Asked Questions
Do you have questions about refrigerator repair? Before you contact our operator, we suggest you look at the frequently asked questions that our company's customers ask.
No, it is not recommended to move your refrigerator without turning it off. Firstly, it can damage the compressor which is designed to work only in an upright position. Second, carrying it can cause shocks and vibrations that can damage fragile items inside the refrigerator, such as the glass shelves and balconies on the doors. 
At our company, we set our refrigerator repair prices based on specific labor and material costs, as well as considering the market prices for KitchenAid Refrigerator Repair services in our area. In doing so, we try to keep our pricing competitive so that our customers can get quality repairs at a reasonable price.
There are several signs that can indicate that your refrigerator door seal needs to be replaced:
Appearance.

Problems with cooling.

Unpleasant odor.

Condensation.
If you suspect the door seal needs to be replaced, we recommend contacting our KitchenAid Refrigerator Repair service.