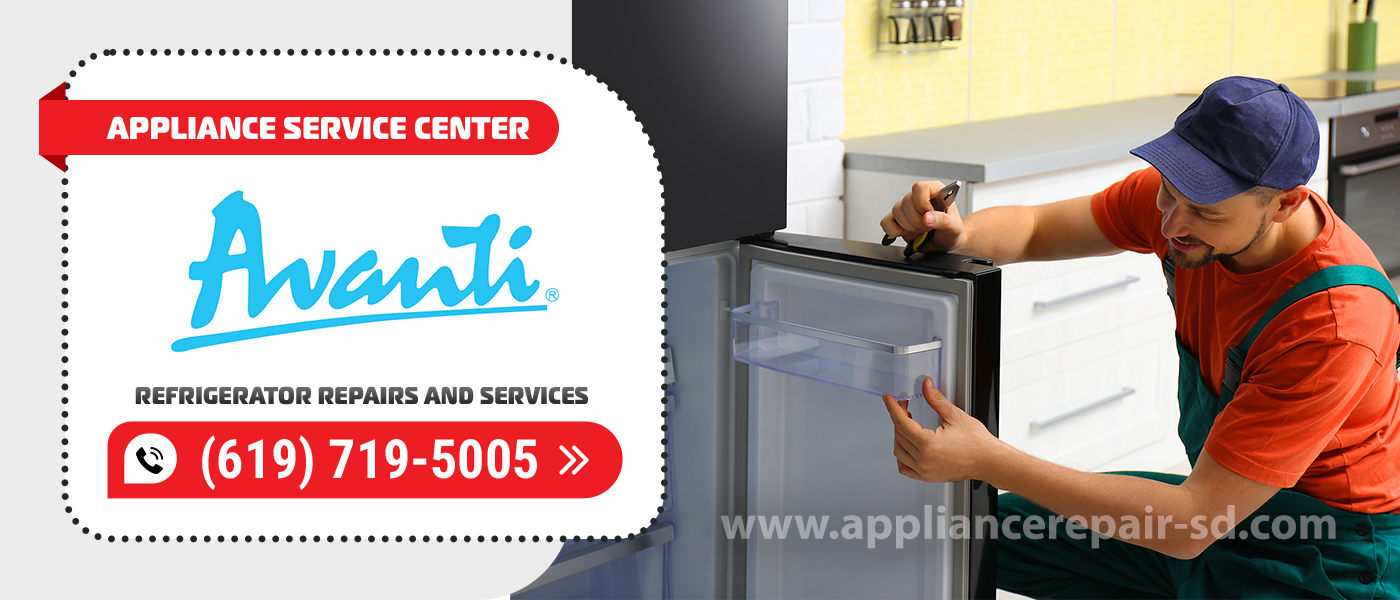 Avanti Refrigerator Repair
If you are looking for professionals who can get your refrigerator repaired quickly, contact the Appliance Service Center. Avanti Refrigerator Repair in San Diego County is quite a sought-after service as we use our refrigerator daily. Refrigeration equipment has become so indispensable that even the slightest malfunction can cause serious problems. We have experienced craftsmen who know all the features of appliances from different brands and have modern repair equipment, which makes it possible to guarantee an excellent result. 
Why this company? 
Our service center has been providing Avanti Refrigerator Repair and Service since 2001. Experience of our masters is from 10 years. Each employee has a narrow specialization in servicing specific brands, models of equipment.
Our service center uses new spare parts and components for Avanti Refrigerator Repairs. We cooperate with official dealers and proven suppliers. 
Why call the Appliance Service Center?
We provide

Avanti Refrigerator Repair and Service

in San Diego County. Our technicians are located in each area and are onsite promptly;

Pre-calculate the

Avanti Refrigerator Repair

cost. The customer will not have to pay more than the quoted price;

We coordinate the arrival time of the master. We will arrive at the right time for the client;

We carry out all types of

Avanti Refrigerator Repairs and Services

at home. 
The refrigerator is probably the most demanded and the most favorite appliance in any house. Think about how many times a day we open the cherished door. And we are so used to the fact that our food is safe and at our fingertips, that we just can't imagine another life.
And if something suddenly happens to the refrigerator, it becomes a real shock to us. Fortunately, everything is not so terrible. Our specialists have prepared you a list of possible malfunctions of refrigerators and options for their elimination.
The basic malfunctions 
Your refrigerator hisses
From time to time, your unit may make a hissing sound. If it is light and continuous, it is quite normal. This is the sound of refrigerant flowing through the unit. But if this noise is a little disturbing, you might want to check the position of the unit. Make sure it is not wobbling or leaning against the wall. Try to make sure that the distance between the refrigerator and the wall does not exceed fifteen centimeters.
If the noise definitely does not seem normal to you, the fan or compressor may be the cause. In this case, Avanti Refrigerator Repair will proceed as follows: first start cleaning the back of the unit, but first unplug the unit. It is possible that dust has accumulated on the unit's fan, which sometimes prevents it from spinning properly.
The refrigerator no longer cools 
There are several reasons for what is happening. To figure it out, first check the thermostat of your appliance. It may not be adjusted and is causing heat to build up inside your refrigerator. Turn the regulator to lower the temperature inside the unit.
Then pay attention to the location of your refrigerator, because if it's too close to the wall, the air will circulate worse and will heat up the motor of your appliance. So, move it about 15 centimeters away from the wall.
Also, you should make sure that the motor is not dirty. Because of dust and dirt, it will not regulate the temperature properly and this will lead to overheating.
The refrigerator makes clicking noises
There are times when a refrigerator suddenly, all of a sudden, breaks down. This clicking sound is caused by the expansion of parts due to the heat of the compressor. In most cases, there is nothing to fear. But sometimes the noise can indicate a breakdown of the device. Problems with the compressor cannot be ruled out. To check, remove the compressor and test it with a multimeter.
Appliance Service Center has been on the market since 2001. All our craftsmen have more than 15 years of experience, and regularly take courses to improve their skills. We do Avanti Refrigerator Repair and Service, and all our customers get all the services they are interested in from the comfort of their home or office. To contact us, you can call on the specified number or leave a completed form on the website and our manager will contact you soon.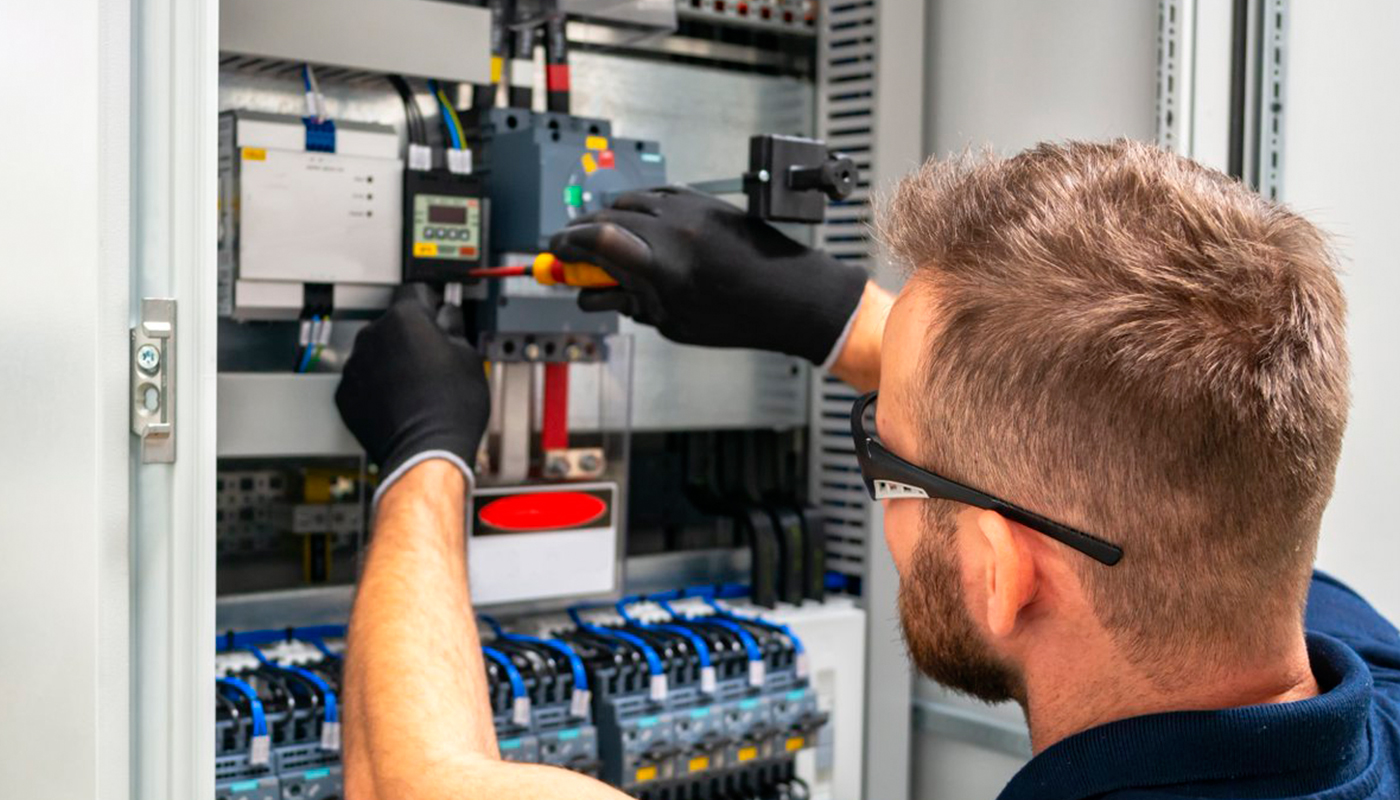 We use only professional equipment and tools, original spare parts, and high-quality consumables. Our technicians have 20 years of experience working with all types of household appliances from well-known brands. Specialists constantly improve their skills to provide you with high-quality services.
Frequently Asked Questions
Do you have questions about refrigerator repair? Before you contact our operator, we suggest you look at the frequently asked questions that our company's customers ask.
If your refrigerator isn't cooling, it could be due to several reasons. Some of them may include:
Compressor problems.

Problems with the fan motor.

Problems with the cooling system.

Problems with the thermostat.

Lack of refrigerant.
It is recommended that you contact an Avanti Refrigerator Repair technician to accurately diagnose the cause of the problem and have it repaired.
We are a professional Avanti Refrigerator Repair service and offer a wide variety of refrigerator repair and maintenance services for different makes and models. 
Our main types of repairs include:
Troubleshooting.

Repairing leaks in the cooling system.

Replacement of gaskets and doors.

Repair of damaged drawers and shelves.

Preventive maintenance.
There are several reasons why your refrigerator may stop cooling:
Low refrigerant level.

Faulty compressor.

Faulty thermostat.

Faulty fan.
If you are experiencing a refrigerator relocation problem, it is recommended that you contact an Avanti Refrigerator Repair professional.