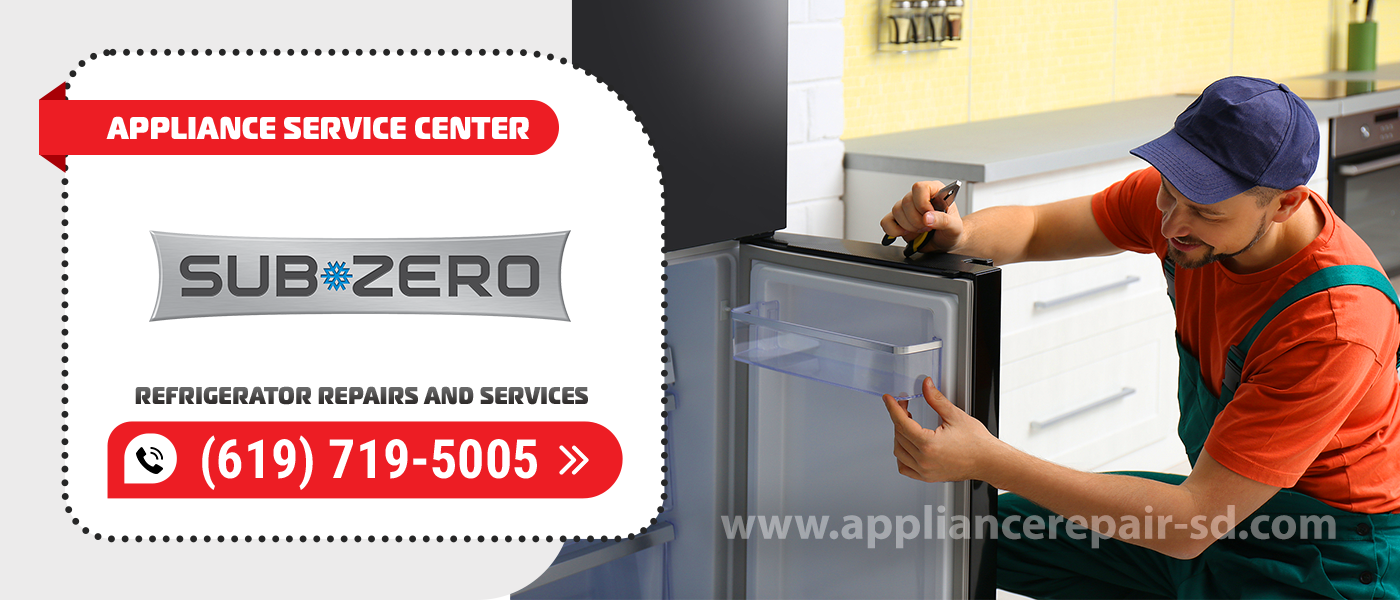 Sub-Zero Refrigerator Repair
If you are looking for professionals who can get your refrigerator repaired quickly, contact the Appliance Service Center. Sub-Zero Refrigerator Repair in San Diego County is quite a sought-after service as we use our refrigerator daily. Refrigeration equipment has become so indispensable that even the slightest malfunction can cause serious problems. We have experienced craftsmen who know all the features of appliances from different brands and have modern repair equipment, which makes it possible to guarantee an excellent result.
Why this company? 
Our company will help perform Sub-Zero Refrigerator Repair and Service. This company has a number of advantages: working polite and qualified staff fixes any problems and breakdowns, the shortest possible time to repair your refrigerator, reasonable prices, as well as the convenience of transporting your refrigerator.
The master will leave to you at any time without extra charge for urgency. He will diagnose the problem in your presence and perform Sub-Zero Refrigerator Repairs. Estimate the cost of repair, without inspection of his master, it is very difficult, we can only approximate the calculation.
Our specialists will perform fast and quality Sub-Zero Refrigerator Repair and Service without transporting it to the workshop, which will save you money and time.
Our technicians are constantly improving their skills by taking part in training and master classes from the manufacturers. Sub-Zero Refrigerator Repair will also replace worn and broken refrigerator parts with new and quality parts.
A Sub-Zero Refrigerator Repairs and Services technician will advise you on the preparation of your refrigerator before it is directly repaired. Also, a receipt will be issued for the work done after troubleshooting. This check is a guarantee of the work done. If the same problem occurs during the warranty period, our specialists will fix it. You can contact our company by calling us. We work with different models of refrigerators. We fix problems quickly and qualitatively. You will be pleased with the prices. 
Main malfunctions
Faults when the refrigerator is silent
If your fridge is silent and the light in your fridge is not on (the indicator lights are not on), the first thing you should do is to check the functionality of the socket your fridge is plugged into. In about 5% of the cases when the fridge is silent, the fault is in the socket outlet and it is necessary to call an electrician, but not a refrigerator repairman. To check the socket, plug in any serviceable electrical appliance (a hair dryer, a desk lamp, etc.) 
If the socket is serviceable and the refrigerator will not start, it is possible to assume the following breakdowns.
Failure of thermoregulator (thermostat) – about 75% of cases. 

Failure of the starting relay – about 10 percent of cases.

Failure of the motor (compressor) – about 15 % of cases.
Fridge shuts down after a short operating time
Possible causes:
Faulty safeties relay plate. The part should be checked with an ohmmeter and replaced if there is a malfunction;

Failure in the starter relay coil. Also checked with an ohmmeter and the part is replaced if a fault is found;

A defect in the starting winding of the electric motor. Replacement of the compressor motor is required, for which you will have to call a master refrigerator repairman.
Refrigerator does not freeze 
Possible causes:
Refrigerant (freon) leakage. If the compressor remains cold during operation for a long time, the system is depressurized. You need to call a technician to fix the problem;

Thermostat malfunction. The thermostat can either be replaced by yourself, or you can take it to the repair shop for adjustment; 

Decrease in the performance of the compressor motor. Diagnosis and elimination of this malfunction is carried out by a

Sub-Zero Refrigerator Repair

specialist.
Appliance Service Center has been on the market since 2001. All our craftsmen have more than 15 years of experience, and regularly take advanced training courses. We carry out Sub-Zero Refrigerator Repair and Service and all our customers get all the services of interest from the comfort of their home or office. To contact us, you can call on the specified number or leave the completed form on the website and our manager will contact you soon.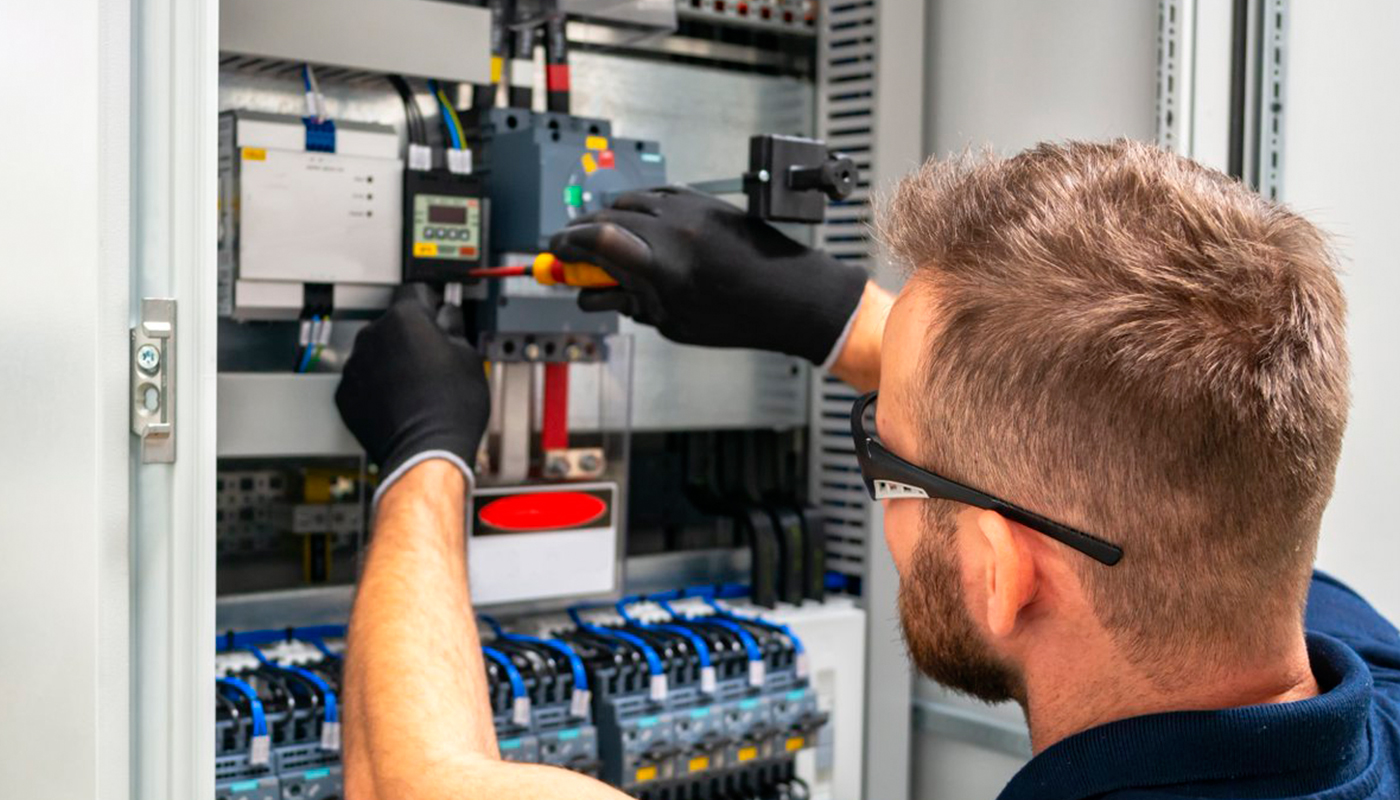 We use only professional equipment and tools, original spare parts, and high-quality consumables. Our technicians have 20 years of experience working with all types of household appliances from well-known brands. Specialists constantly improve their skills to provide you with high-quality services.
Frequently Asked Questions
Do you have questions about refrigerator repair? Before you contact our operator, we advise you to look at the frequently asked questions that our company's customers ask.
The most common cause is improper use of the refrigerator, namely if its door is left open for a long time or opened too often. In this case, the warm air from outside gets inside the refrigerator, and when it cools, the moisture inside turns into ice. If you encounter this problem, contact our company for Sub-Zero Refrigerator Repair.
We usually let you know about any necessary parts that need to be replaced and the time it takes to deliver them. If you would like more information on the progress of Sub-Zero Refrigerator Repair, we can provide you with the contact information of a repair technician who will answer your questions and update you on the progress of your refrigerator.
If food is not packaged properly, it can absorb odors from other foods and materials inside your refrigerator, which can cause it to taste different. We recommend contacting our Sub-Zero Refrigerator Repair technician for diagnosis and troubleshooting.