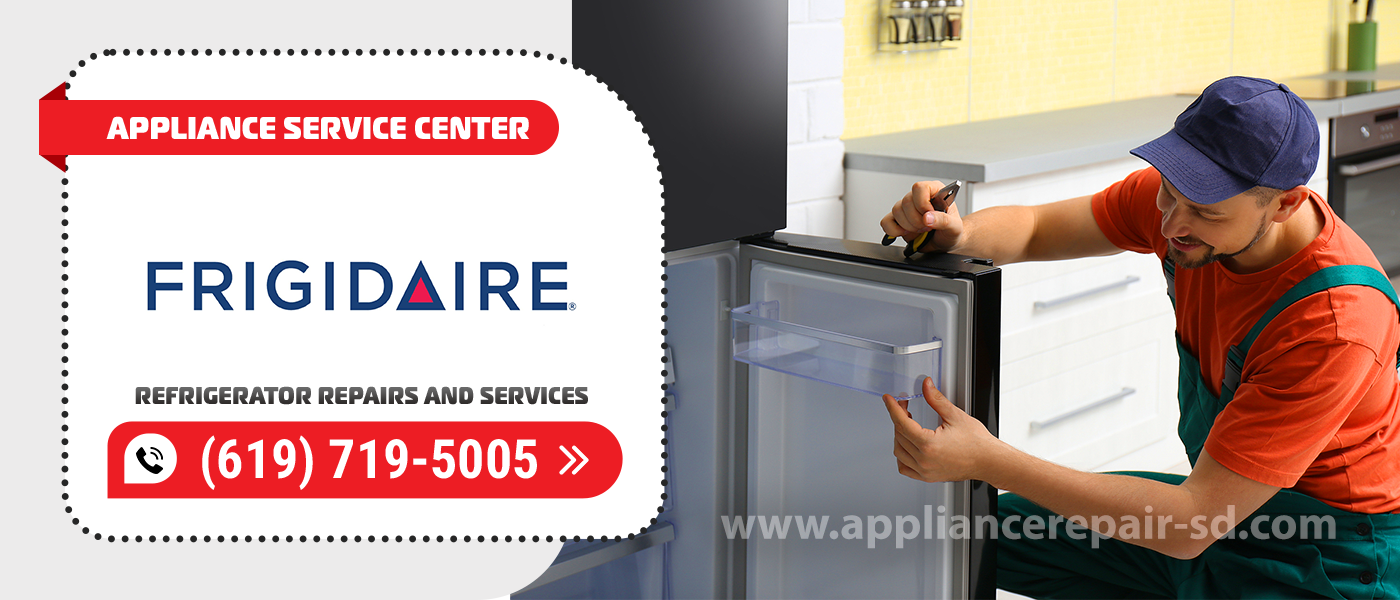 Frigidaire Refrigerator Repair
If you are looking for professionals who can get your refrigerator repaired quickly, contact the Appliance Service Center. Frigidaire Refrigerator Repair in San Diego County is quite a sought-after service as we use our refrigerator daily. Refrigeration equipment has become so indispensable that even the slightest malfunction can cause serious problems. We have experienced craftsmen who know all the features of appliances from different brands and have modern repair equipment, which makes it possible to guarantee an excellent result. 
Why this company? 
Our company has been doing Frigidaire Refrigerator Repair and Service for over 15 years. 
We have qualified professionals who really understand Frigidaire Refrigerator Repairs services and value their place of work. 
Advantages of our service:
Experienced craftsmen perform home visits. The checkout is completely free of charge;

We are able to offer you

Frigidaire Refrigerator Repair and Service

inexpensively due to our good relationship with manufacturing partners;

All craftsmen come at the time of your choice;

Receive consultation from the expert on

Frigidaire Refrigerator Repair

, learn cost of works, and also to call the master at the house you can always by phone specified on our site – we will gladly answer all your questions;

At each master always at itself all the best equipment necessary for qualitative diagnostics and urgent

Frigidaire Refrigerator Repairs and Services

at home;

We use only original and certified domestic and foreign parts. This gives us the confidence and assurance that we can produce quality refrigerator repair for you at reasonable and affordable prices;

Our specialists will conduct refrigerator repair cheaply and in the shortest possible time due to their professionalism. And an added plus for you is their courtesy.
Major malfunctions 
Your refrigerator is making a lot of noise, rattling
An increased noise level is indicative of problems such as:
Improperly installed refrigerator;

Compressor suspension damaged.
To cope with the first problem is not particularly difficult. Initially, visually inspect whether the appliances are in contact with kitchen furniture, pipes, etc. You also need to determine the correct alignment of the refrigerator: the body should be slightly tilted backwards. As for the suspension of the compressor, you cannot do without the help of a specialist.
The refrigerator is leaking
The appearance of water at the bottom of the refrigerator indicates a clogged pipe through which the meltwater drains. The way to clean the tube is individual for each refrigerator model. Although the procedure is not complicated, it requires steady hands. Therefore, it is better to entrust this malfunction to a Frigidaire Refrigerator Repair. 
Disconnection of the refrigerator immediately after start-up
The problem can be related to the starting/protective relay or compressor, in which the winding can break, or a short circuit can happen. Thus, when the compressor starts, the starter relay will trip, shutting down the unit.
Formation of "coat" (frozen layer of moisture) on the surface of the freezing chamber
The reason for icing of the chamber walls can become the result of uptight door or thermostat failure. The door of the chamber does not fit tightly because of the rubber seal. In the majority of cases, the thermoregulator is not repairable but should be replaced.
There is no light inside the refrigerating chamber
This may indicate a lack of contact between the plug and the socket, damage to the cord, a burned-out bulb, or a failed on/off button. All malfunctions, except for a broken button, can be repaired by you. It is better to have the button repaired by a technician.
Appliance Service Center has been on the market since 2001. All our craftsmen have more than 15 years of experience, and regularly take refresher courses. We do Frigidaire Refrigerator Repair and Service, and all our customers get all the services of interest from the comfort of their home or office. To contact us, you can call on the mentioned number or leave the filled form on the website and our manager will contact you in the nearest time.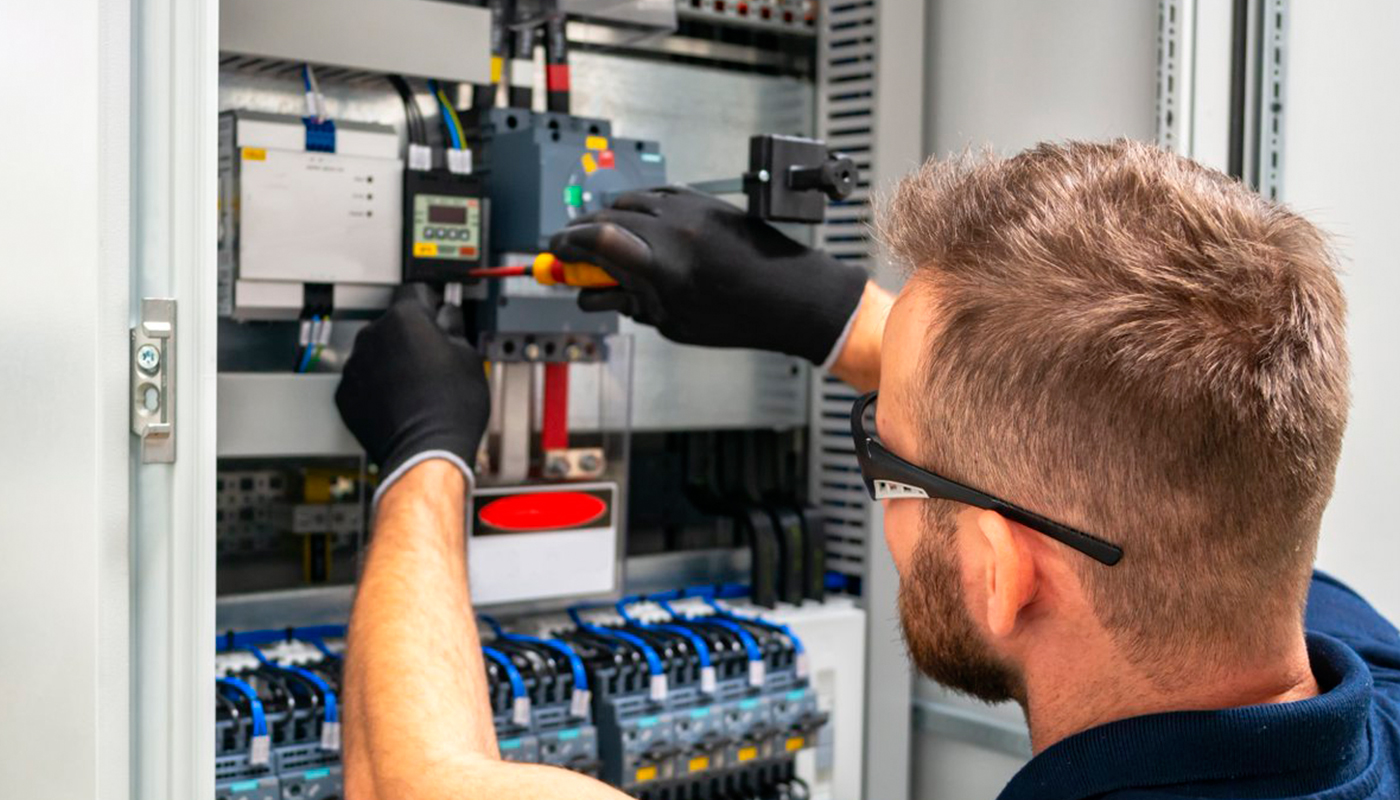 We use only professional equipment and tools, original spare parts, and high-quality consumables. Our technicians have 20 years of experience working with all types of household appliances from well-known brands. Specialists constantly improve their skills to provide you with high-quality services.
Frequently Asked Questions
Do you have questions about refrigerator repair? Before you contact our operator, we advise you to look at the frequently asked questions that our company's customers ask.
There are many reasons that can cause a refrigerator to malfunction. Some of them include:
Poor ventilation.

Improper power supply.

Faulty compressor.

Faulty thermostat.

Problems with the door.

Blower malfunction.

Clogged condenser.
If you suspect a problem with your refrigerator, it is recommended that you contact the professionals for diagnosis and Frigidaire Refrigerator Repair.
Usually, we try to complete Frigidaire Refrigerator Repair as quickly and efficiently as possible. In most cases, repairs take one to a few hours, but with more complicated breakdowns, it can take longer.
We strive to minimize the time you will spend on refrigerator repair, and therefore, we can offer you a flexible repair schedule that is convenient for you. This may include evening or weekend hours.
Yes, you can do some diagnosis of your refrigerator malfunction yourself, but it may require some skills and knowledge of refrigerator repair. However, if you are not experienced in Frigidaire Refrigerator Repair, it is better to contact a professional repair center.