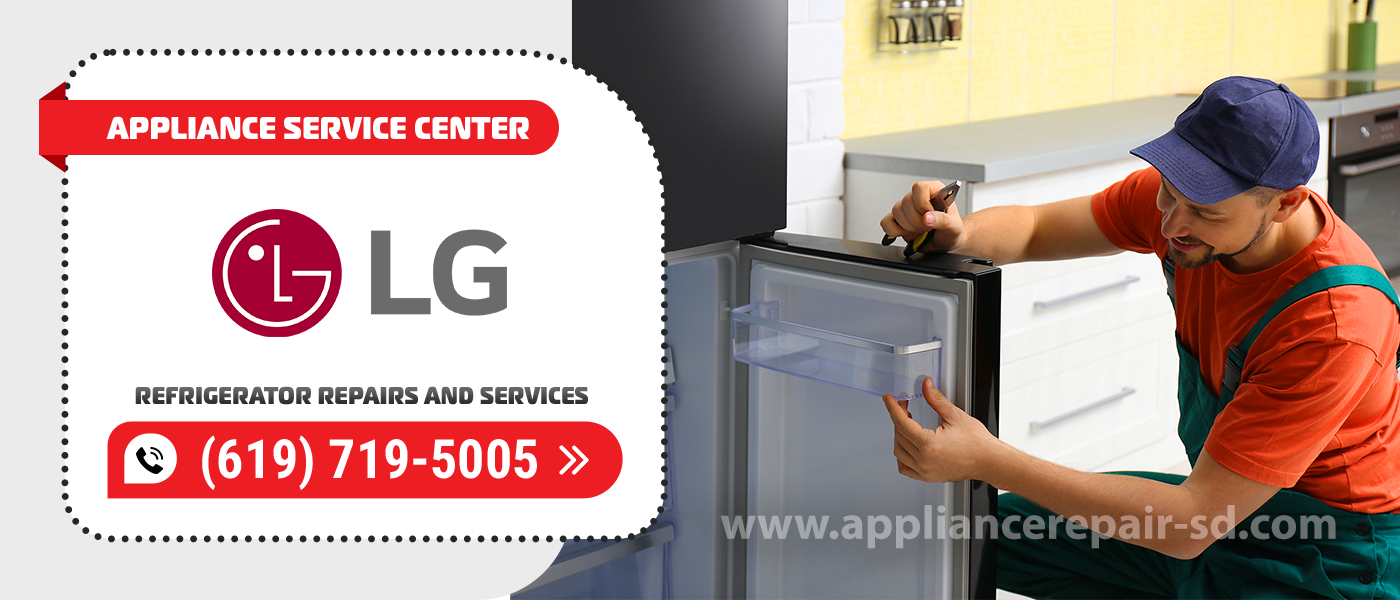 If you are looking for professionals who can get your refrigerator repaired quickly, contact the Appliance Service Center. LG Refrigerator Repair in San Diego County is quite a sought-after service as we use our refrigerator daily. Refrigeration equipment has become so indispensable that even the slightest malfunction can cause serious problems. We have experienced craftsmen who know all the features of appliances from different brands and have modern repair equipment, which makes it possible to guarantee an excellent result.
Why this company? 
Our company conducts urgent LG Refrigerator Repair and Service! Our experienced specialists leave for all areas of the city within 1-3 hours of the customer's call. 
Your refrigerator will not have time to completely defrost, as we will already be at you. LG Refrigerator Repairs are made at home using original brand parts and warranty registration. We repair all models of all manufacturers, we use reliable original spare parts, it allows our customers to get the repaired device that works long and reliably.
Entrust us with your appliances – it is the right decision, as we carry out LG Refrigerator Repair and Service for more than 10 years of any brand, fixing all possible problems. We have only professionals in our company with a lot of experience and experience, so we handle refrigerator repairs with ease. 
Before we start LG Refrigerator Repair diagnosis is carried out, the client is informed about the cost and only if he agrees, we carry out the repair. 
The main malfunctions 
Refrigerator doesn't show any signs of life
There is voltage in the electric network. In such situations, first check the integrity of the power cord and the serviceability of the electric plug. Among the malfunctions that manifest themselves in this way, the most common are damage to the temperature control unit, the auto-defrost key and the failure of the motor-compressor. In the models with electronic control the controller can be damaged. With such breakdown can only a master who specializes in LG Refrigerator Repairs and Services. 
The compressor hums continuously and there are no pauses in its operation
Make sure that the doors of both chambers are tightly closed, and that the gasket is firmly attached to the surfaces of the cabinet. Check if the super-freezing or super-cooling function is activated. Usually, the cause of a breakdown with these "symptoms" is a broken thermostatic expansion module, a failed electronics module (control controller), a clogged capillary circuit system, as well as refrigerant leakage or problems with the compressor motor. Better yet, call in a LG Refrigerator Repair specialist!
A strong hum and crackling noise are heard during operation, which at times may be accompanied by a bump
Most often the cause is improper installation of the refrigerator (not level or not on a rigid base). But sometimes noises can indicate wear and tear of the shock absorbers of the compressor unit.
One or both refrigerator compartments are "over freezing" 
The temperature inside can set well below normal due to a broken or improperly installed thermostat. Also, at first, the temperature in one of the compartments may drop due to a refrigerant leak. 
Snow" appears on the inside surfaces of one or both compartments of dual compartment units
First make sure that the chambers are not overloaded with food and that the door closes tightly. Check for large amounts of unpackaged food or uncovered liquids. Failure to defrost for long periods of time may also be the cause of snow plaque buildup. Damage that contributes to "self-formation" includes damaged or lost elasticity of the door seal, clogged capillary circuit area, and refrigerator compressor malfunctions.
Appliance Service Center has been in the market since 2001. All our craftsmen have more than 15 years of experience, and we also regularly take refresher courses. We carry out LG Refrigerator Repair and Service and all our customers get all the services they are interested in from the comfort of their home or office. To contact us, you can call the number given or leave a completed form on the website and our manager will contact you as soon as possible.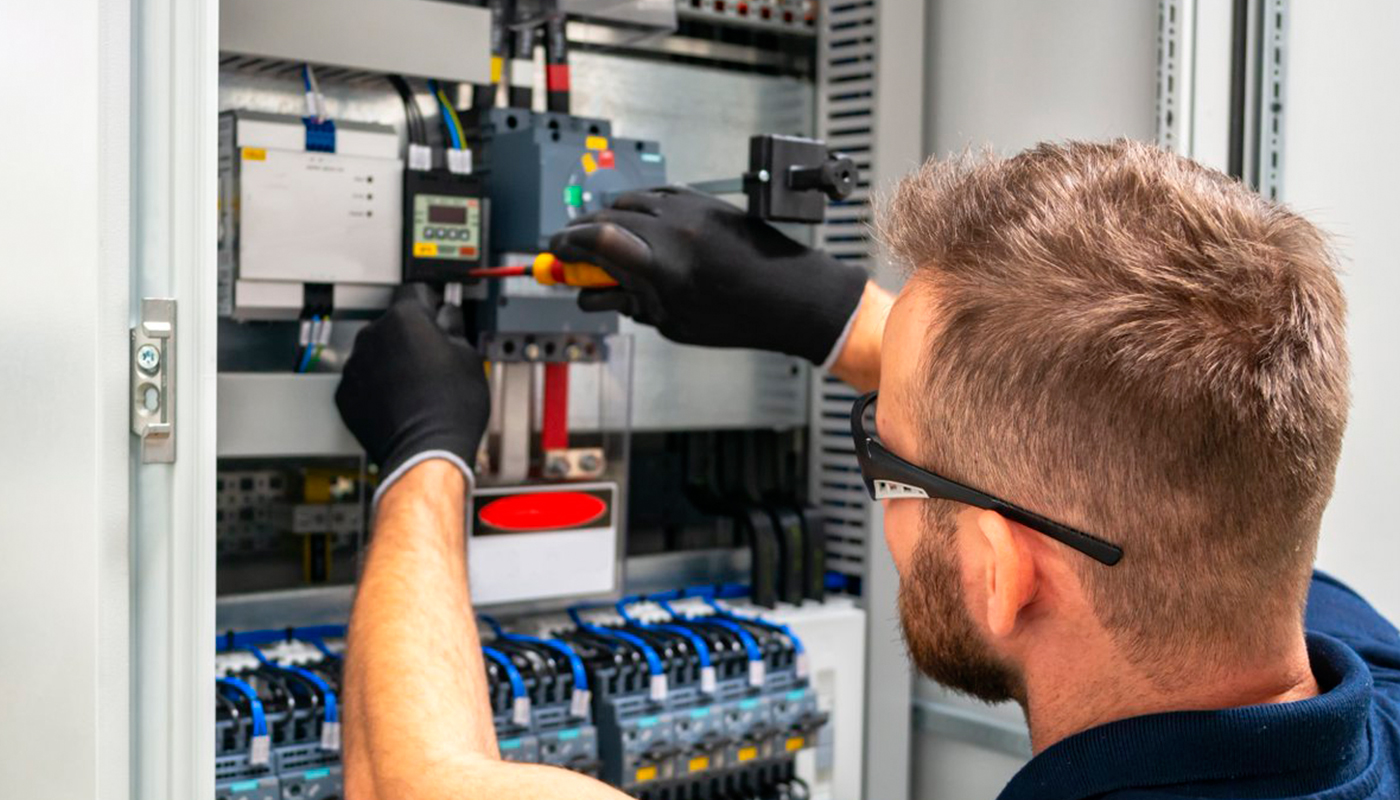 We use only professional equipment and tools, original spare parts, and high-quality consumables. Our technicians have 20 years of experience working with all types of household appliances from well-known brands. Specialists constantly improve their skills to provide you with high-quality services.
Frequently Asked Questions
Do you have questions about refrigerator repair? Before you contact our operator, we advise you to review the frequently asked questions of our company's customers.
The following precautions are recommended when replacing a refrigerator light bulb:
Unplug the refrigerator from the electrical outlet. 

Use a suitable replacement. 

Be careful with sharp objects. 

Do not touch the bulb with your bare hands. 

Carefully install the new bulb. 

Turn on the refrigerator. 
If you have any doubts or questions, it is recommended to consult with our LG Refrigerator Repair company. 
We regularly run various promotions and offer discounts on refrigerator repair to our regular and new customers. For example, we offer discounts on our first LG Refrigerator Repair for new customers, as well as additional discounts on multiple unit repairs. 
If you are experiencing a problem with poor water drainage in your refrigerator, the following steps are recommended:
Unplug your refrigerator. Locate the drain hose. 

Clean the drain hose. 

Clean the drain pan. 

Check for ice in the freezer compartment. Check for other problems.