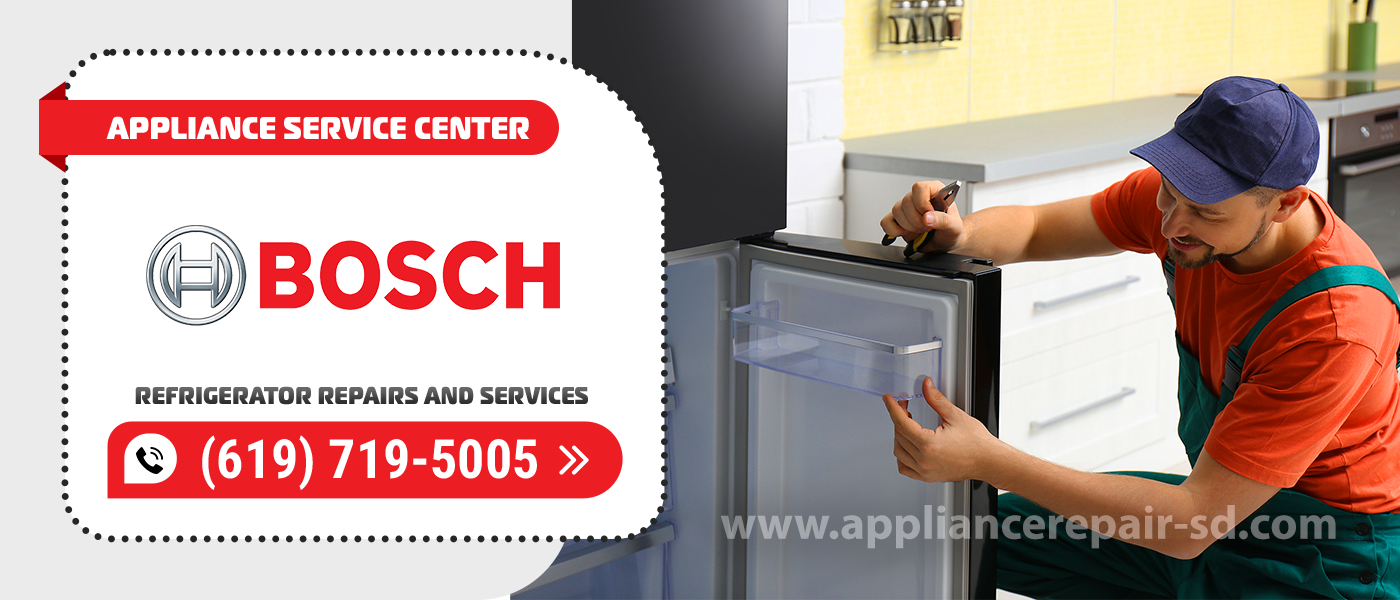 Bosch Refrigerator Repair
If you are looking for professionals who can get your refrigerator repaired quickly, contact the Appliance Service Center. Bosch Refrigerator Repair in San Diego County is quite a sought-after service since we use our refrigerator on a daily basis. Refrigeration equipment has become so indispensable that even the slightest malfunction can cause serious problems. We have experienced craftsmen who know all the features of appliances from different brands and have modern repair equipment, which makes it possible to guarantee an excellent result. 
Why this company? 
Our service performs Bosch Refrigerator Repair and Service at home. We have been active since 2001 and have managed to establish ourselves as one of the leading organizations for Bosch Refrigerator Repairs. Our highly trained technicians will make a home visit at the time of your choice in the shortest possible time to fix any malfunctions.
In case you need urgent Bosch Refrigerator Repair and Service, the masters of our service will carry out it in the shortest terms, will make diagnostics of the equipment and repair work of any complexity using only original details of all brands. 
All you need to do is to prepare your refrigerator for the arrival of the specialist:
Remove all the food stored in it.

Turn off the power.

Remove excess moisture by wiping the inside dry.

Thanks to these preliminary procedures,

Bosch Refrigerator Repair

and diagnosis will take much less time. We value your time! 
Let's now try to understand why refrigerators break down? 
The reasons for breakdowns of even the most modern models are first of all the wear and tear of the unit during the long use, as well as unfavorable conditions when using the refrigeration equipment (high temperature, lack of a voltage stabilizer, poor ventilation in hot weather).
Main malfunctions 
The refrigerator operates 365 days a year almost without interruption. This device is entrusted with high loads, which sometimes can be fatal. It may happen that there are drops of water on the bottom of the refrigerator. You don't have to worry because it's probably just condensation. But when these droplets freeze, a layer of frost will form on the bottom of your unit. This is an alarm signal, after which you should check everything carefully. In such a case, it is not excluded that Bosch Refrigerator Repairs and Services will be required – in the service center or at home.
Refrigerator freezes
Depending on the type of your unit, there is a small cavity at the bottom – above the freezer. If the opening becomes blocked, no airflow will flow through it, and this will freeze condensation droplets. To solve this problem, turn off the refrigerator and pour a glass of hot water through the opening. This will help clear it, and air will begin to flow through again, and the refrigerator will defrost on its own.
The refrigerator has lost its interior light
This problem cannot be called a problem. Many people generally prefer not to do anything with it, because the absence of light does not affect the functionality, but still noticeably impedes visibility, so it is better to fix the problem in time.
Causes of failure:
Breakage of the light switch;

The lamp has burned out;

There is no electricity, or the plug does not fit well into the socket;

Usually, the problem is solved without calling a technician, but if the cause is the button, you may need the help of a

Bosch Refrigerator Repair

specialist. 
Strong noise during operation
There are times when a refrigerator starts growling and humming much more than is typical for normal operation. 
The reasons:
The refrigerator is installed incorrectly, it is in contact with walls or pieces of furniture, vibration occurs. It is necessary to move the refrigerator a little, and the noise can be eliminated;

The suspension of the compressor is defective; you can try to adjust the suspension bolts;

Faulty fan.
Appliance Service Center has been in the market since 2001. All our craftsmen have more than 15 years of experience, and regularly take refresher courses. We carry out Bosch Refrigerator Repair and Service and all our customers get all the services of interest from the comfort of their home or office. To contact us, you can call on the specified number or leave a completed form on the website and our manager will contact you soon.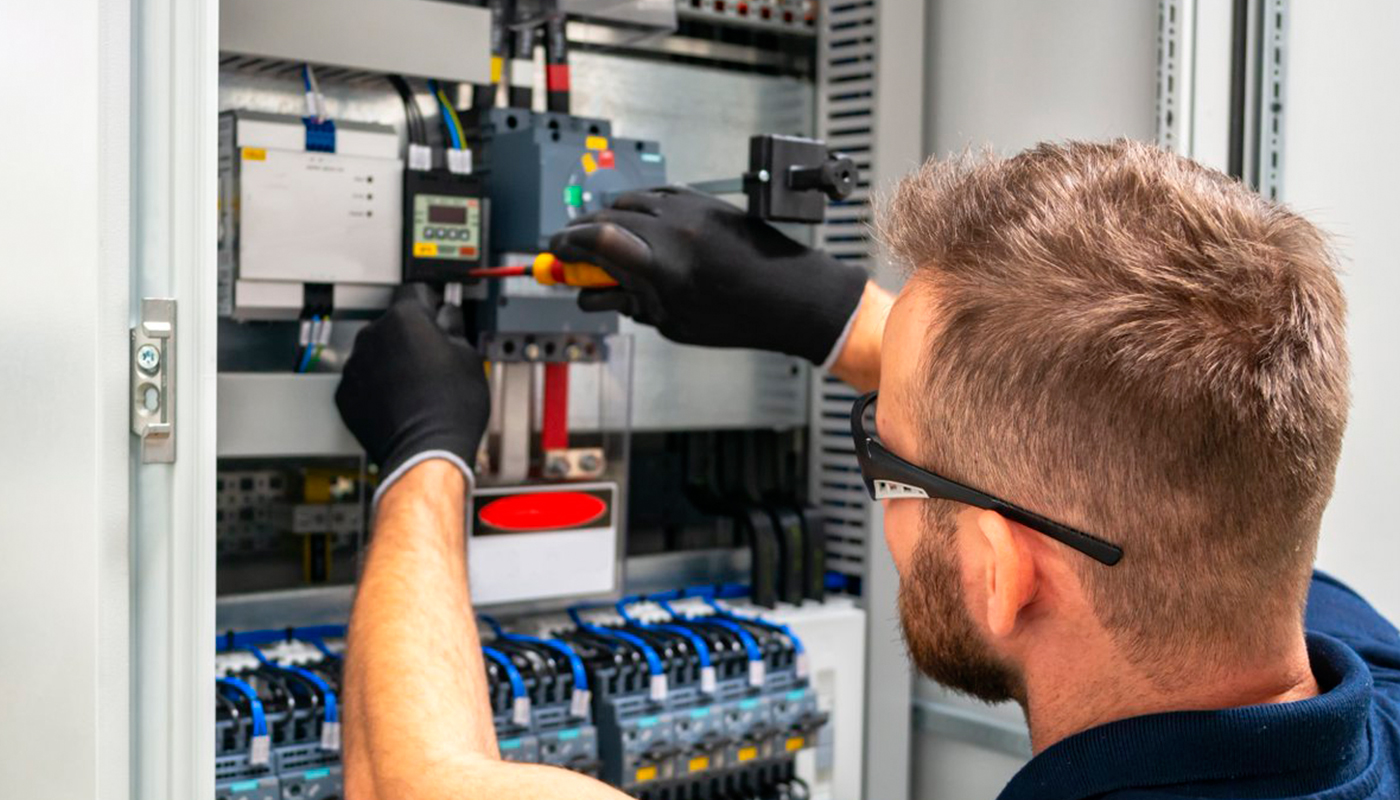 We use only professional equipment and tools, original spare parts, and high-quality consumables. Our technicians have 20 years of experience working with all types of household appliances from well-known brands. Specialists constantly improve their skills to provide you with high-quality services.
Frequently Asked Questions
Do you have questions about refrigerator repair? Before you contact our operator, we suggest you look at the frequently asked questions that our company's customers ask
If the temperature in your refrigerator is too high, food can spoil quickly, and if it's too low, it can freeze. If you encounter a problem of not keeping your refrigerator at the correct temperature, it is recommended that you contact a professional Bosch Refrigerator Repair service. 
As a company, we guarantee the quality and reliability of our work. We strive to provide high-quality refrigerator repair services, and we do everything we can to make sure our customers are happy with the results. 
We offer a warranty on all types of repair work that we do. Furthermore, we value our customers' trust and strive to provide only the best Bosch Refrigerator Repair services.  
If your refrigerator is making noise, the first step should be to determine the source of the noise. Noise can be caused by a variety of things, such as problems with the compressor, fan, evaporator, or defrost mechanism.
If you are inexperienced in Bosch Refrigerator Repair, it is recommended that you call in the professionals, so they can diagnose and fix the problem quickly and safely.