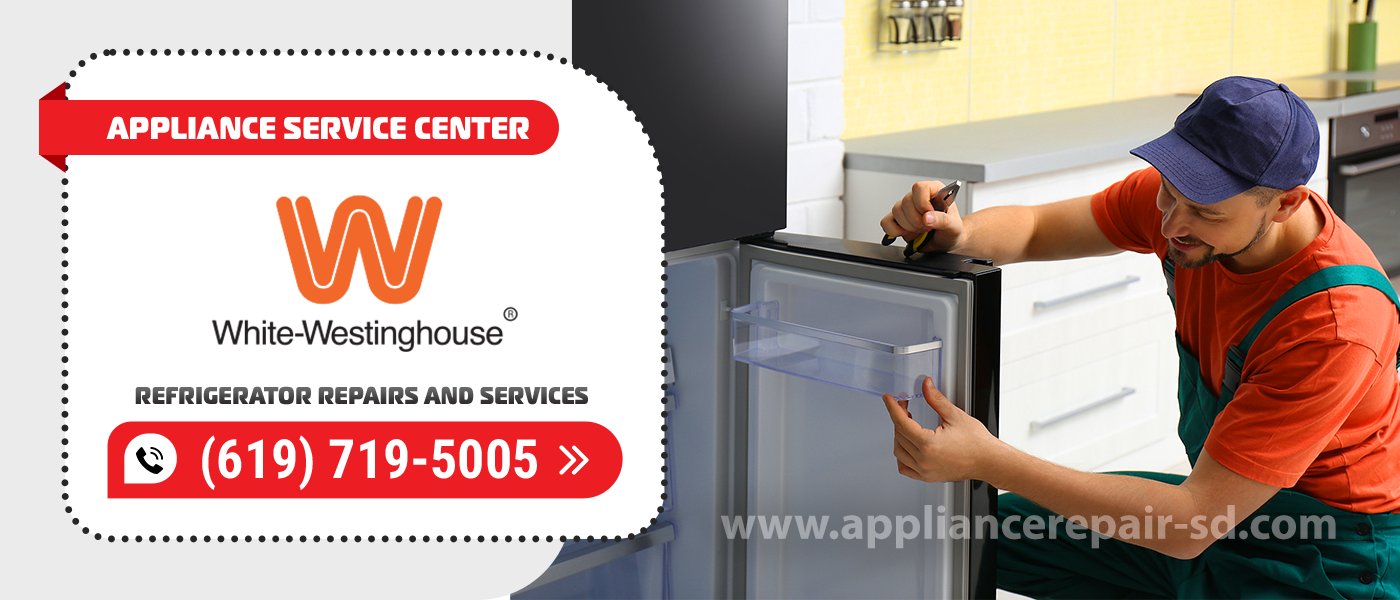 White-Westinghouse Refrigerator Repair
If you are looking for professionals who can get your refrigerator repaired quickly, contact the Appliance Service Center. White-Westinghouse Refrigerator Repair in San Diego County is quite a sought-after service as we use our refrigerator daily. Refrigeration equipment has become so indispensable that even the slightest malfunction can cause serious problems. We have experienced craftsmen who know all the features of appliances from different brands and have modern repair equipment, which makes it possible to guarantee an excellent result.
Why this company? 
Our company provides services for White-Westinghouse Refrigerator Repair and Service. We have a large selection of parts and supplies. We can both replace a faulty part with a new one, and repair a faulty unit of the appliance, which in many cases allows us to reduce the total cost of repair without compromising the quality of repair. 
Contact us – our White-Westinghouse Refrigerator Repairs can be at your place within 30 minutes or at any other time convenient for you.
Refrigerator repair and service is an important part of our company. In our staff – experienced, qualified specialists, competently carrying out diagnostics of equipment and operatively performing White-Westinghouse Refrigerator Repair and Service. 
What our customers can count on: 
Low prices for

White-Westinghouse Refrigerator Repair;

 

Carrying out repair and diagnostic work on the day of treatment;

Departure of the wizard on request at the time specified by the customer;

A wide experience of specialists in the field of refrigerator repair; 

The use of original brand spare parts.
We will qualitatively perform White-Westinghouse Refrigerator Repairs and Services, we will consult and give advice on further operation. Call to order departure of the master to the house!
The basic malfunctions 
No light inside the chamber
Possible causes:
The plug is badly plugged into the socket;

The bulb has burned out;

Light switch failure;

Damage to the wiring or a loose contact on the thermostat.
The first two points can be easily solved by the user, because it is enough to fix the plug or wait for the voltage to stabilize. The incandescent bulb, which is present on-board older models of refrigerators, can be replaced by the user. To determine the malfunction of the LED lamp or to solve related problems related to the lighting unit, the help of specialists will be required.
Refrigerator does not freeze
Failure of refrigerators associated with the lack of temperature drop inside the chambers is a frequent occurrence. It can be related to clogging of the system, which entails replacement of the filter-drier and the procedure of blowing the capillary tube. If you have exactly this problem, the refrigerator works without stopping, frost is forming only on the evaporator section and the first knee of the condenser has a high temperature.
Other causes of refrigerator malfunction:
Refrigerant leakage. The refrigerant must be charged with freon, and the cause of the leak must be repaired;

Refrigerant entering the evaporator. Diagnose condition of wiring. If there is nothing wrong with it – replace the valve;

Moisture freezing in the capillary tube. To solve this problem, we recommend that you read the article on moisture in the circulation system.
For White-Westinghouse Refrigerator Repair to be as effective and fast as possible, it is important to properly determine the cause of the breakdown. This requires proper expertise, a manometer, multimeter and other specialized instruments.
Loss of cooling capacity
Problems with the refrigerator that lead to a drop in temperature are associated in 80% of cases with defects in the functioning of the motor-compressor. For the reason that refrigeration equipment manufacturers develop non-disassembled models of compressors, they must be replaced. 
In the remaining 20% it can be caused by the following factors:
Capillary clogging (partial/complete);

Motor failure;

Improperly connected wires between individual components of the unit.
Appliance Service Center has been on the market since 2001. All our craftsmen have more than 15 years of experience, and regularly take advanced training courses. We do White-Westinghouse Refrigerator Repair and Service, and all our customers get all the services they are interested in from the comfort of their home or office. To contact us, you can call on the specified number or leave the completed form on the site and our manager will contact you in the nearest time.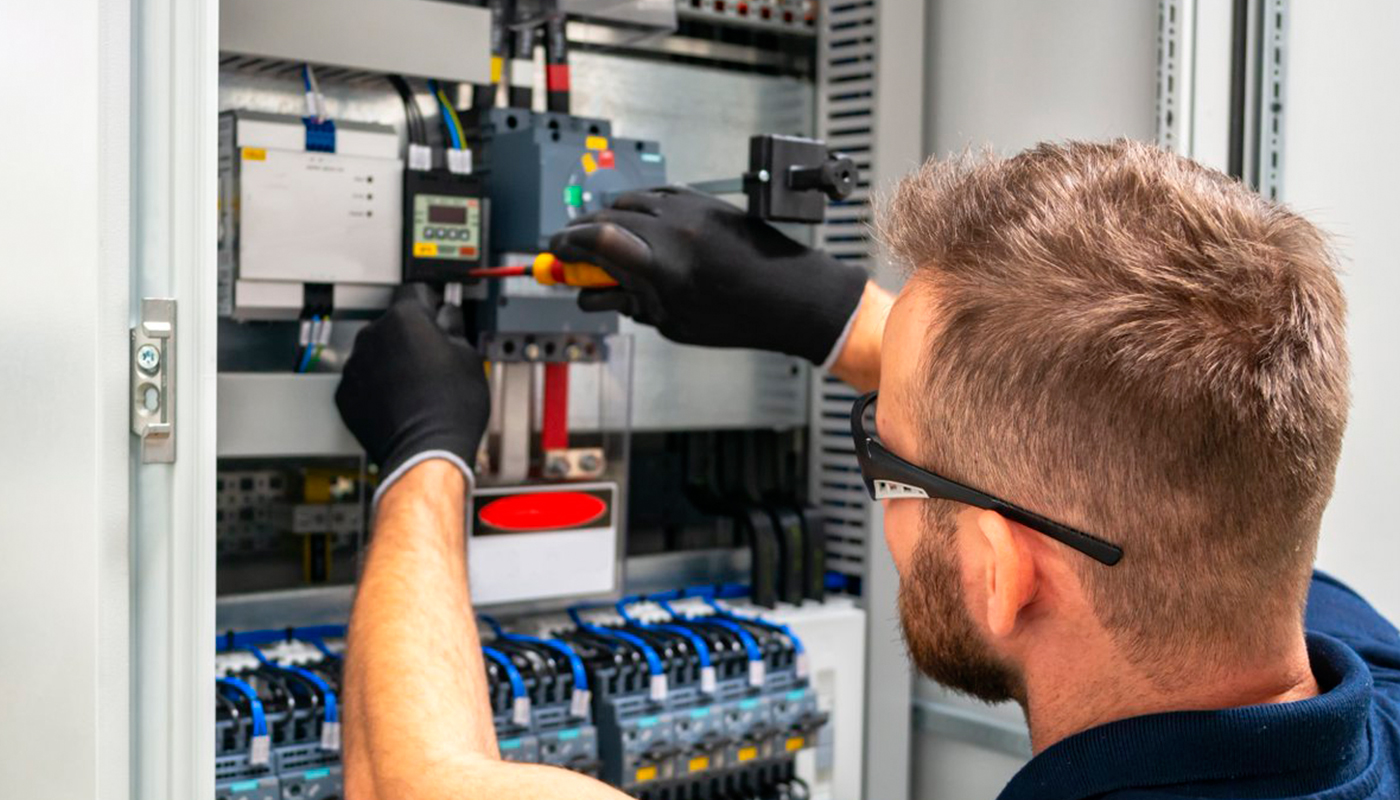 We use only professional equipment and tools, original spare parts, and high-quality consumables. Our technicians have 20 years of experience working with all types of household appliances from well-known brands. Specialists constantly improve their skills to provide you with high-quality services.
Frequently Asked Questions
Do you have questions about refrigerator repair? Before you contact our operator, we encourage you to review the frequently asked questions that our company's customers ask.
A compressor problem is one of the most common causes of refrigerator problems. Here are a few signs that may indicate a compressor problem:
Noise.

Switching off.

Inefficient cooling.

Frequent defrosting required.

High electrical load.
If you notice any of these signs, it is recommended that you contact our White-Westinghouse Refrigerator Repair technician.
Yes, we provide emergency White-Westinghouse Refrigerator Repair service. We understand that a refrigerator breakdown can happen at any time of the day or night, so we're ready to come to you at your convenience, including weekends and holidays.
If a freon leak has caused your refrigerator to break down, the first thing to do is to stop using your refrigerator and unplug it. Freon is a gas that is used to cool your refrigerator and it can be dangerous to your health, so you should not try to do White-Westinghouse Refrigerator Repair yourself, contact our service immediately.