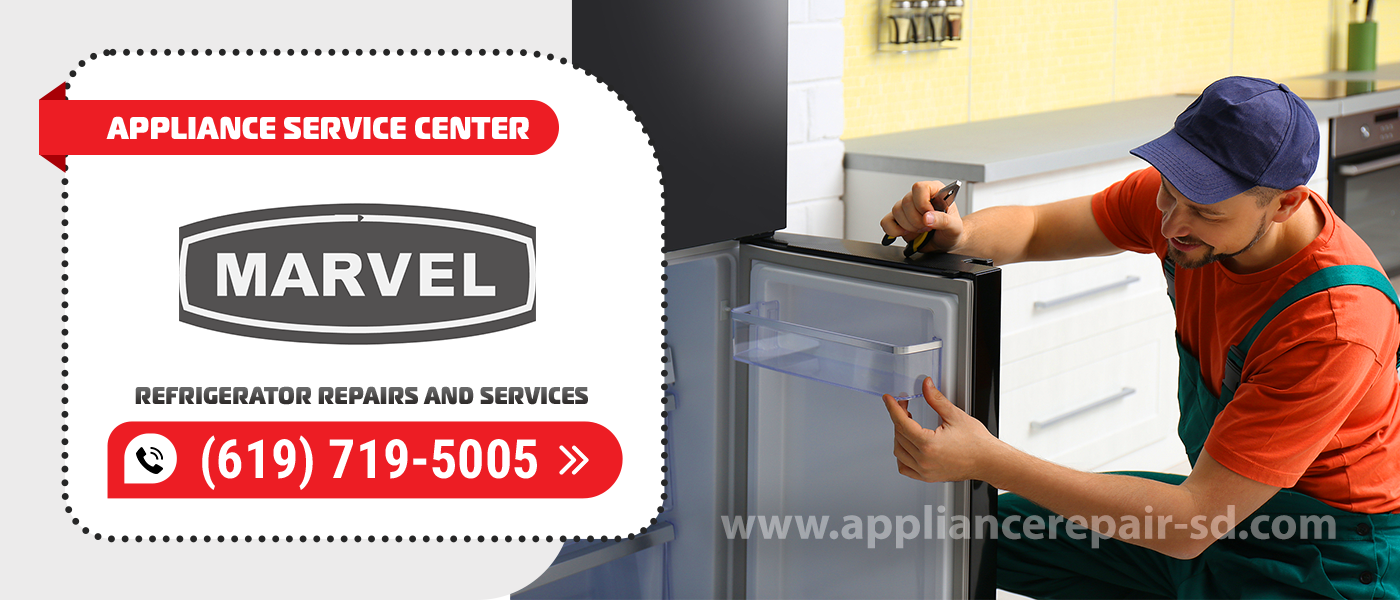 Marvel Refrigerator Repair
If you are looking for professionals who can get your refrigerator repaired quickly, contact the Appliance Service Center. Marvel Refrigerator Repair in San Diego County is quite a sought-after service as we use our refrigerator daily. Refrigeration equipment has become so indispensable that even the slightest malfunction can cause serious problems. We have experienced craftsmen who know all the features of appliances from different brands and have modern repair equipment, which makes it possible to guarantee an excellent result.
Why this company?
The company has been providing Marvel Refrigerator Repair and Service for over 10 years. 
The company employs professionals with experience of 10 years and more, who can find the cause of failure in 10-20 minutes to implement Marvel Refrigerator Repairs, replace parts technology.
In different parts of the city a few of our branches, which significantly reduces the time of arrival of a master at the address. Our company has several warehouses of spare parts and component parts, practically for all models of refrigerators. There are all certificates, tolerances and permits. We carry out Marvel Refrigerator Repair and Service quickly and with knowledge. 
The advantages of working with our company
Transparent pricing. No hidden or extra fees. The final cost of

Marvel Refrigerator Repair

is agreed after diagnosing and identifying the type of malfunction. The master will check the technique, find the cause and calculate the cost of full repair according to the price list.

Only quality components. We buy all parts, consumables and components from manufacturers. As a matter of principle, we do not work with little-known and dubious suppliers. 

Guaranteed repair. The customer wants to be sure that his refrigerator after repair will work for a long time and without failures. We are willing to warranty

Marvel Refrigerator Repairs and Services

, and in the event of a breakdown before the deadline, repair the refrigerator at our own expense.

Profile qualification and extensive experience of repair specialists. All masters of our company are certified specialists, have a specialized education and extensive experience of repair of household appliances.

Free diagnostics. If after checking appliances, fault identification and repair cost calculation, the client agrees with the price, the diagnosis is free. 

Low-cost

Marvel Refrigerator Repair

and promptness of our staff. Specialist leaves within 1-2 hours after taking the request.
Main malfunctions 
The refrigerator weakly freezes
To understand what can break in the refrigerator, if it begins to freeze weakly, it is not necessary to resort to complex conclusions.
The main causes of this breakdown are largely like a complete lack of cold and may include the following:
The rubber seal of the refrigerator door is damaged or worn out; 

The refrigerator sealing is broken because the door is tilted or deformed; Thermostat is out of order; 

The refrigerant, i.e., freon, is leaking; 

The main element – the compressor motor – is broken. Unfortunately, this reason often leads to the fact that the device is subject to writing off, and it is easier to buy a new refrigerator. 
The most easily removable causes can be identified on their own with a visual inspection.
Water in the refrigerator 
If water accumulates under the bottom drawers in the refrigerator itself – the drain hole is clogged, which will have to be cleaned. You can do it yourself. To do this you will need a medical rubber blower. 
Draw hot water into the medical blower; insert its tip into the drain hole and press sharply. 

Pump out all the water with the bulb. You will have to press and pump out several times, but this will remove all the clogs in the drainage system.

Perform the procedure after turning off and completely defrosting.
If even after such a manipulation continues to accumulate water, it is better to call a specialist.
Appliance Service Center has been on the market since 2001. All our craftsmen have more than 15 years of experience, and regularly take courses to improve their skills. We provide Marvel Refrigerator Repair and Service, and all our customers get all the services they are interested in from the comfort of their homes or offices. To contact us, you can call the number given or leave a completed form on the website and our manager will contact you as soon as possible.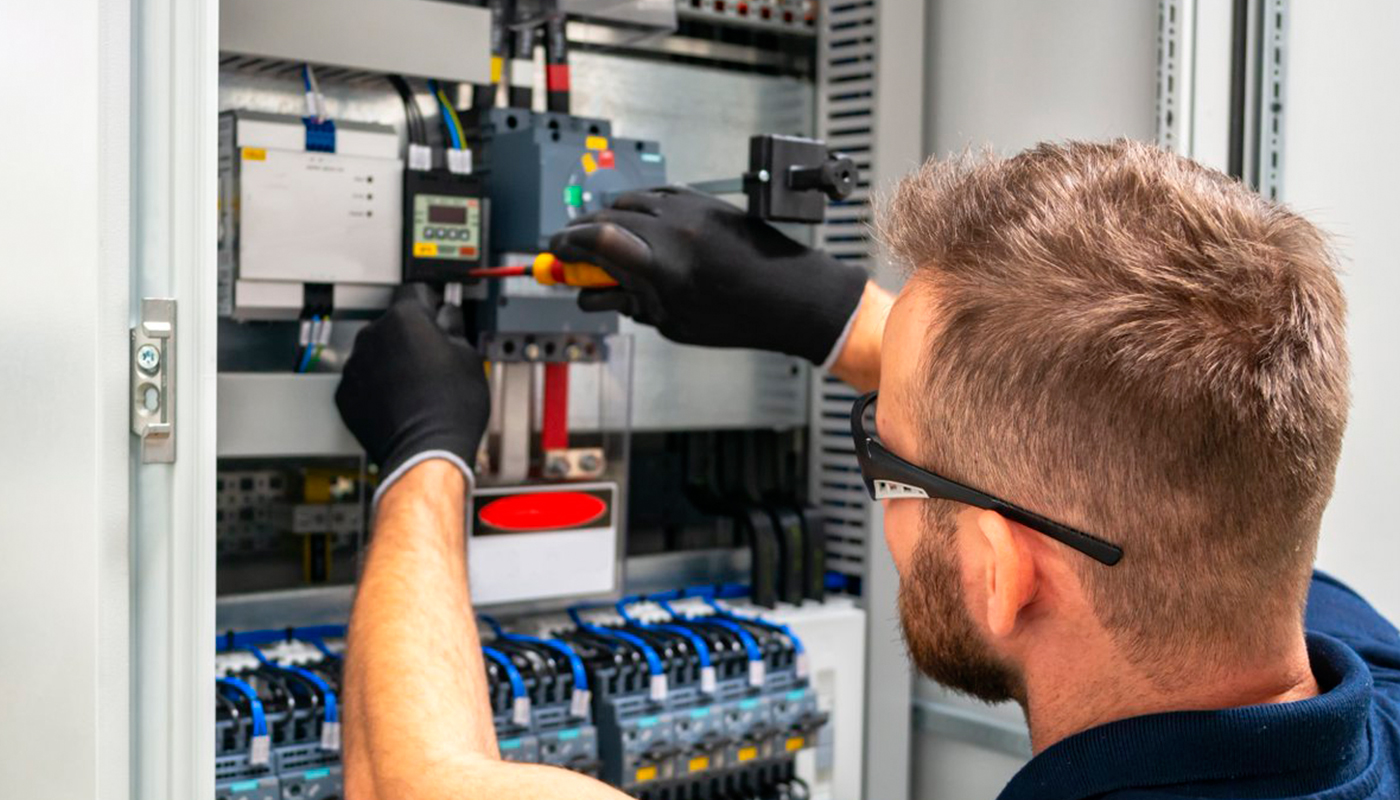 We use only professional equipment and tools, original spare parts, and high-quality consumables. Our technicians have 20 years of experience working with all types of household appliances from well-known brands. Specialists constantly improve their skills to provide you with high-quality services.
Frequently Asked Questions
Do you have questions about refrigerator repair? Before you contact our operator, we advise you to look at the frequently asked questions that our company's customers ask.
If your refrigerator doesn't work after carrying, you can try the following steps:
Give the refrigerator time to equalize the temperature.

Check the power connection.

Check for power.

Check for damage.

Check the compressor.
If after checking, your refrigerator is still not working, we recommend that you contact us for Marvel Refrigerator Repair.
As a professional Marvel Refrigerator Repair service center, we take steps to ensure that your refrigerator is safe after repair. Here are some of the measures we take:
Performing diagnostics and inspections.

Using quality replacement parts.

Compliance with safety standards.

Warranty on repairs.

Recommendations for safe operation.
If your refrigerator won't turn off even when it reaches the correct temperature, there could be several reasons. Here are some of them:
The thermostat.

Compressor.

Refrigerant leakage.

Dirty condensers.
If your refrigerator won't shut off despite reaching the correct temperature, we recommend contacting our company for diagnosis and Marvel Refrigerator Repair.