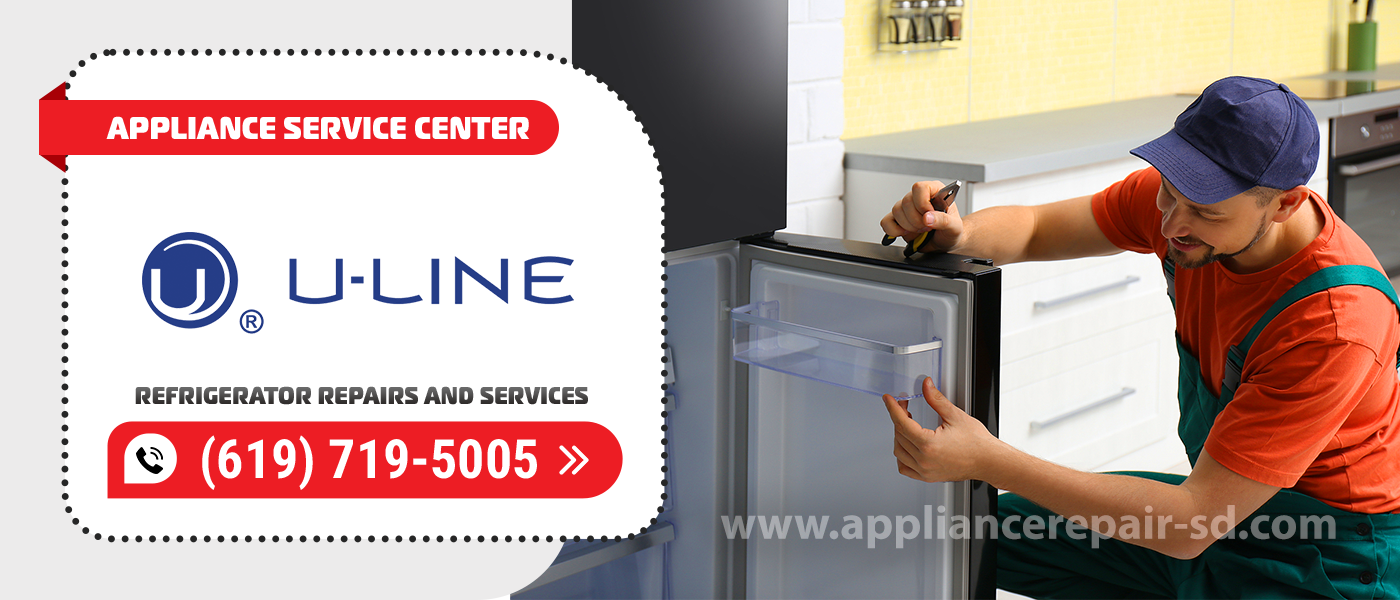 U-Line Refrigerator Repair
If you are looking for professionals who can get your refrigerator repaired quickly, contact the Appliance Service Center. U-Line Refrigerator Repair in San Diego County is a fairly in-demand service because we use our refrigerator every day.  Refrigeration equipment has become so indispensable that even the slightest malfunction can cause serious problems. We have experienced craftsmen who know all the features of appliances from different brands and have modern repair equipment, which makes it possible to guarantee an excellent result.
Why this company? 
Our company has been providing U-Line Refrigerator Repair and Service for over 20 years. 
In case of complex malfunctions, we will bring your refrigerator to our workshop and perform the necessary U-Line Refrigerator Repairs. 
Masters of our center perform diagnostics using special equipment, which speeds up the work. We use quality components and consumables for U-Line Refrigerator Repair and Service. They, along with the necessary equipment, our staff will bring with us. There is a warranty on the installed components and services rendered.
Our advantages: 
Accurate Diagnostics. Accurate diagnosis will quickly determine the cause of the breakdown and calculate how much it will cost

U-Line Refrigerator Repair; 

Convenient Service.

U-Line Refrigerator Repairs and Services

can be performed at home. For complicated faults, we'll bring your refrigerator to our repair shop;

We work quickly. To speed up the work, our craftsmen will bring with them components for repair, the necessary tools and equipment;

We are reliable. The service center provides a guarantee for the completed

U-Line Refrigerator Repair. 
In case of the appearance of extraneous noise during refrigerator operation, food over freezing, too weak cooling of the chamber or change of the compressor operation mode, contact us!
The main malfunctions 
Your fridge is no longer cooling
There are several reasons for what is happening. To figure it out, first check your appliance's thermostat. It may not be adjusted and is causing heat to build up inside your refrigerator. Turn the regulator to lower the temperature inside the unit.
Then pay attention to the location of your refrigerator, because if it's too close to the wall, the air will circulate worse and will heat up the motor of your appliance. So, move it about 15 centimeters away from the wall.
Also, you should make sure that the motor is not dirty. Because of dust and dirt, it will not regulate the temperature properly and this will lead to overheating.
Fridge makes clicking noises
There are times when your refrigerator suddenly, all of a sudden, breaks down. This clicking sound is caused by the expansion of parts due to the heat of the compressor. In most cases, there is nothing to fear. But sometimes the noise can indicate a breakdown of the device. Problems with the compressor cannot be ruled out. To check, remove the compressor and make a test run with a multimeter.
Refrigerator leaks
In this case, too, not always everything is simple. There are a few things to check. First, make sure you don't need to clean the small hole just above the fruit and vegetable drawer. This check is necessary to make sure the cavity is not clogged with debris. To do this, run a small wire through it and clean it, if necessary, pour hot water to clean it.
Secondly, if the leak is from the bottom of the refrigerator, it is advisable to inspect the container that is under the compressor. It is designed to receive water that leaks due to defrosting. Therefore, the presence of water is normal, but it is assumed that it evaporates as it moves. Make sure this container is not cracked or broken.
Appliance Service Center has been in the market since 2001. All our craftsmen have over 15 years of experience, and we take regular refresher courses. We do U-Line Refrigerator Repair and Service, and all our customers get all the services of interest from the comfort of their home or office. To contact us, you can call on the specified number or leave the filled in form on a site and our manager will contact you in the nearest time.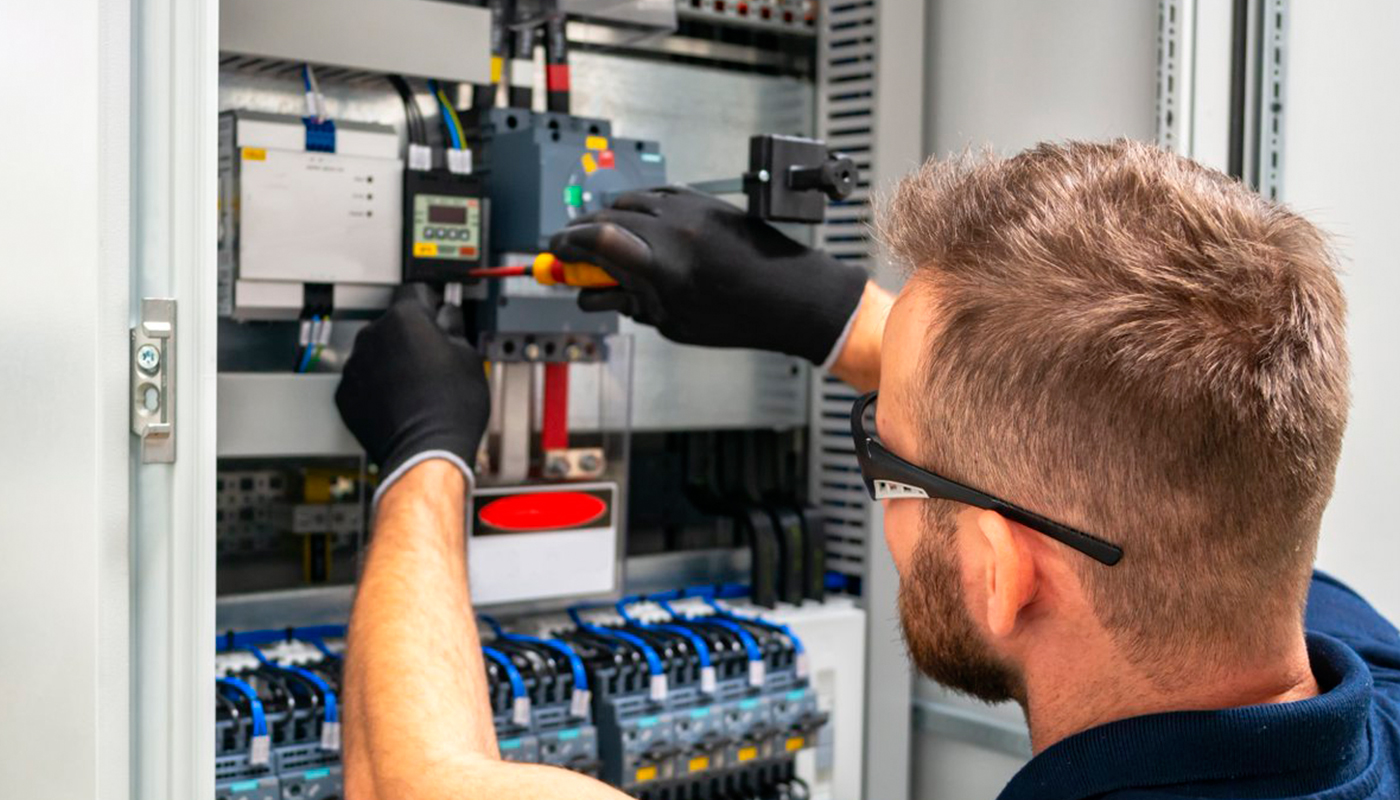 We use only professional equipment and tools, original spare parts, and high-quality consumables. Our technicians have 20 years of experience working with all types of household appliances from well-known brands. Specialists constantly improve their skills to provide you with high-quality services.
Frequently Asked Questions
Do you have questions about refrigerator repair? Before you contact our operator, we suggest you look at the frequently asked questions that our company's customers ask.
If your refrigerator starts losing cooling during the summer, there are a few steps you can take to fix the problem:
Check the temperature level.

Check the fill level.

Check the level of cleanliness.

Check the level of leakage.
If your refrigerator is still not cooling properly after following these steps, you will need to call a professional technician for U-Line Refrigerator Repair. 
Absolutely!!! We always strive to offer our customers the best options, even if the refrigerator cannot be repaired. In the event our professional technician concludes that U-Line Refrigerator Repair is not possible, we will offer you the following alternatives:
Replacement of defective parts.

Exchange for a new refrigerator.

Repair of other appliances.

Energy conservation counseling.

Other solution options.
Yes, the refrigerator motor can be replaced. The motor is one of the most important components of a refrigerator, which determines its performance and efficiency. If the motor fails, the refrigerator may stop cooling or start working unreliably.