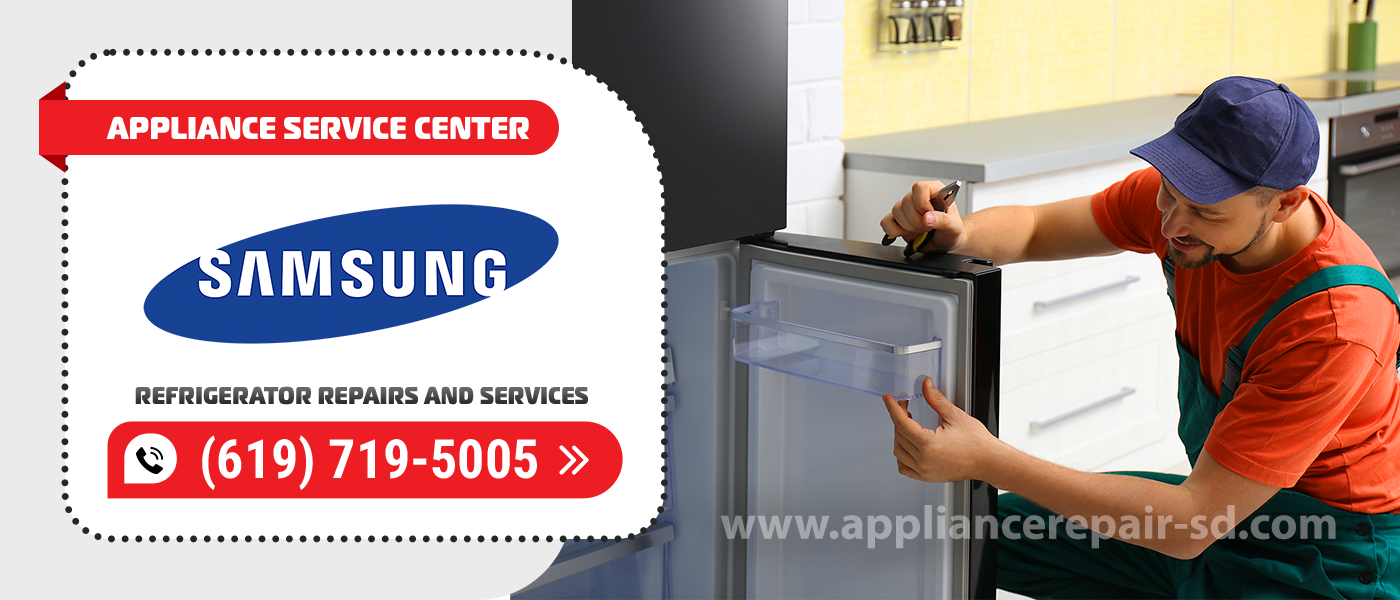 Samsung Refrigerator Repair
If you are looking for professionals who can get your refrigerator repaired quickly, contact the Appliance Service Center. Samsung Refrigerator Repair in San Diego County is quite a sought-after service as we use our refrigerator on a daily basis. Refrigeration equipment has become so indispensable that even the slightest malfunction can cause serious problems. We have experienced craftsmen who know all the features of appliances from different brands and have modern repair equipment, which makes it possible to guarantee an excellent result.
Why this company? 
Prompt Samsung Refrigerator Repair and Service with departure of the master exactly at the appointed time. Day and hour determine only you. 
Adequate rates. Appliance Service Center is a leader in Samsung Refrigerator Repairs. 
We've been doing Samsung Refrigerator Repair and Service for over 15 years.  We know the answers to all your questions and can solve any problem. We have over 20 experienced technicians with over 3 years of experience repairing large appliances. They are professionals in their field. 
Many of them previously worked in the stationary service center, warranty service of various companies. Behind shoulders of which many years of labor practice and, hundreds, and many, and thousands of successful Samsung Refrigerator Repair of varying complexity.
It is possible to make the request, to receive the first help and consultation it is possible by phone specified on our site. You will communicate with our competent operators. Undoubtedly, they are the face of the company. Professionally advise you on any of our services. 
Our advantages
Work on conscience, responsibility for the result, the most convenient conditions for the customer – are the main principles of our work. We translate them into concrete proposals.
When ordering a service, the master of

Samsung Refrigerator Repairs and Services

will carry out a visit and diagnose on a free basis.

Experienced professionals will fix complicated problems and damages.

All the work is done at your home, there is no need to visit the refrigerator repair center.

Samsung Refrigerator Repair

is made with original issue spare parts, approved and recommended by the manufacturer.

The at-home refrigerator repair technician will arrive when it is convenient for you to meet him. 

The most reasonable and transparent cost for refrigerator repair. 
Main malfunctions 
When starting the refrigerator, you hear a loud knocking sound
The reason: The knocking when the electric motor is switched on or off is usually due to the fact that the frames of various fasteners – from the condenser mount to the mounting bolts – have loosened. There are many fasteners inside the refrigerator and only an experienced expert can determine by the sound immediately in what specific area is the frame or bolt that requires additional fixation. 
Little (or no cold) in the refrigerating chamber
Capillary tube clogging (capillary tube is clogged over time, usually due to the reaction between the freon and the compressor motor oil. A white powder is formed which clogs the gas passage in the tube. If the freon inside the heating circuit is leaking, it is usually caused by rust on the freezer circuit, the so-called heating circuit. Cause: water accumulation on the freezer floor due to a dirty or clogged drainage hole.
Causes of fridge breakage 
There can be a lot of reasons which do not depend on the owner (for example, electric power surges in a network, or excess of freon) and depend.
Firstly, following the rules of food storage is beneficial to the effective operation of the refrigerator. 
Secondly, compliance with the temperature regime will help you to store even "problematic" fresh vegetables and herbs as long as possible, and the refrigerator with the right temperature regime can avoid the formation of ice. 
Thirdly, prevention of frost formation and competent service support will help you to avoid a lot of unpleasant breakdowns and surprises. Prevention of frosting is a timely full defrosting of your refrigerator. 
Appliance Service Center has been on the market since 2001. All our craftsmen have more than 15 years of experience, and regularly take courses to improve their skills. We provide Samsung Refrigerator Repair and Service, and all our customers get all the services they are interested in from the comfort of their home or office. To contact us, you can call on the specified number or leave the completed form on the website and our manager will contact you soon.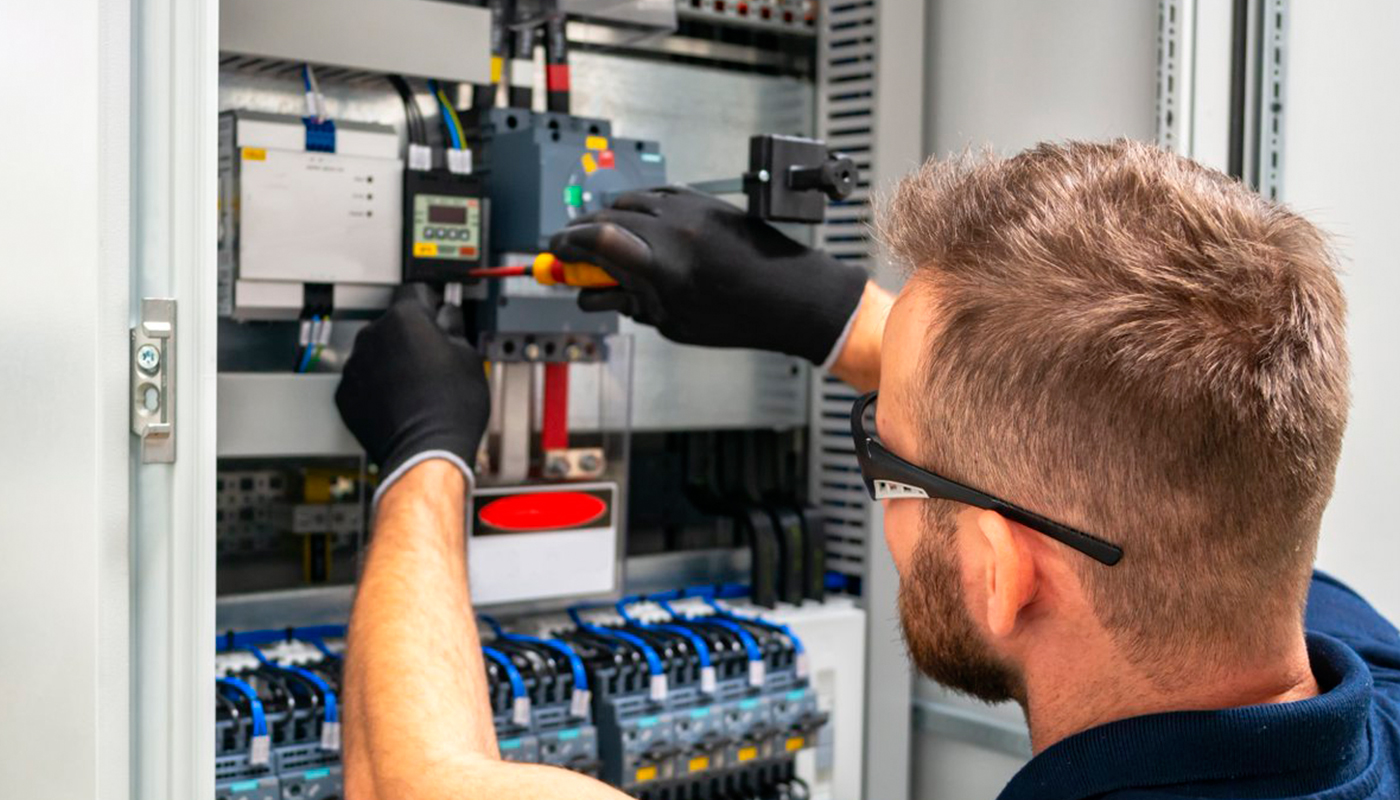 We use only professional equipment and tools, original spare parts, and high-quality consumables. Our technicians have 20 years of experience working with all types of household appliances from well-known brands. Specialists constantly improve their skills to provide you with high-quality services.
Frequently Asked Questions
Do you have questions about refrigerator repair? Before you contact our operator, we encourage you to review the frequently asked questions that our company's customers ask.
Yes, power problems can be related to a faulty refrigerator. If your refrigerator is not getting enough power, it may not work properly or may stop working altogether. If the problem persists, we recommend contacting our technician for diagnosis and Samsung Refrigerator Repair.
In most cases, we try to provide fast and efficient Samsung Refrigerator Repair services so that you have the opportunity to use your refrigerator as soon as possible. We can schedule a repair time that's convenient for you, and we'll do our best to complete the repair in a timely manner. If we have the necessary parts in stock, we can start work as soon as you place your repair order. 
First, you need to check the condition of the sealing rubber and the refrigerator doors. If they are serviceable, the next step is to check the drain tube and remove ice, if it has formed. If these problems are not resolved, a professional Samsung Refrigerator Repair may be required. We recommend contacting our service center.