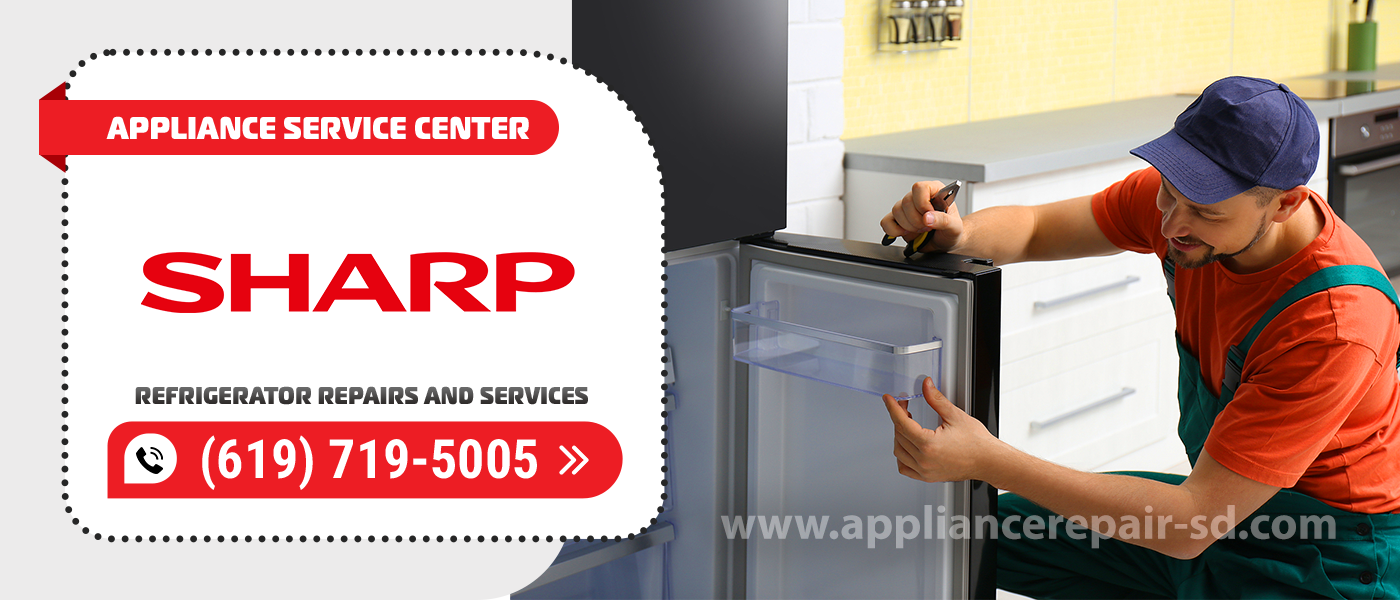 Sharp Refrigerator Repair
If you are looking for professionals who can get your refrigerator repaired quickly, contact the Appliance Service Center. Sharp Refrigerator Repair in San Diego County is quite a sought-after service as we use our refrigerator daily. Refrigeration equipment has become so indispensable that even the slightest malfunction can cause serious problems. We have experienced craftsmen who know all the features of appliances from different brands and have modern repair equipment, which makes it possible to guarantee an excellent result.
Why this company? 
When we buy a new refrigerator, of course, we do not expect that sooner or later we may need such a service as Sharp Refrigerator Repair and Service in our service center. 
There are situations when the warranty is expired, but your fridge is good and suits you, is there a sense to buy a new one? Certainly, it is easier, cheaper and faster to call a qualified master and perform Sharp Refrigerator Repairs. There are specialized service centers in every city. Our service center is one of the best. 
You can call a technician at home or make a request and deliver the broken equipment to us in the service center. We will quickly and inexpensively repair your home food keeper of any brand and "tricked out". We have the best prices on Sharp Refrigerator Repair and Service. 
Our specialists understand all brands of refrigerators. Do you need Sharp Refrigerator Repair? Dial our number or fill out a call for service and we'll fix it! 
Any technique is not eternal and in refrigerators there are smiles which have a certain resource of work. It is more reasonable to replace the node and use this refrigerator for a long time. At our service center, we perform Sharp Refrigerator Repairs and Services. If you need inexpensive refrigerator repair at home, we are always happy to help you. 
Main malfunctions 
Malfunctions when the refrigerator starts up and shuts down quickly
If the refrigerator starts and at once shuts down or shuts down within 5 minutes, it is possible to assume the following malfunctions:
Failure of the motor (compressor) – about 80% of cases; 

Failure of the starting relay in about 20 % of the cases
For self-diagnostics of such type of failure you can take out (buy) a working starting relay and replace it. If the fridge begins to work normally (about 20 minutes works, 20 minutes rests), it means that the starting relay is faulty. If everything remains as before – it means that there is a problem with the motor, and it is necessary to replace it.
Of course, if you call a mechanic for Sharp Refrigerator Repair, he will diagnose the problem at home and give an exact answer, what exactly is out of order.
Faults when the refrigerator motor runs constantly, without shutting down.
When the refrigerator runs at all without shutting down, several different options are possible.
The refrigerator runs without shutting down, and at the same time it cools very hard (freezes very hard). It cools so much that the food in the refrigerator compartment (the large chamber) starts to freeze. 
Milk gets ice in it, pickles and eggs freeze, etc. Ice freezes on the back wall of the refrigerator and does not thaw. These symptoms definitely indicate the failure of the thermostat, its "freezes" and does not shut off the compressor in time when the desired temperature in the chamber is reached. It is necessary to replace the thermostat.
The fridge is operating without switching off, and at the same time there is not enough cold both in the refrigerating chamber and in the freezing chamber (the foods are defrosting); red light "attention" is also on. If the refrigerator does not cool and the freezer does not freeze, it is possible to talk about freon leakage from the system. 
Often the refrigerator first stops cooling and then, after a while, the freezer stops freezing. If the freon escapes slowly (i.e., there is a microleakage), then there will be a gradual deterioration of cooling in the refrigerator chamber, then in the freezer. The process can take several months.
Appliance Service Center has been on the market since 2001. All our craftsmen have more than 15 years of experience, and we regularly take refrigeration refresher courses. We carry out Sharp Refrigerator Repair and Service and all our customers get all the services of interest from the comfort of their home or office. To contact us, you can call the number given or leave a completed form on the website and our manager will contact you shortly.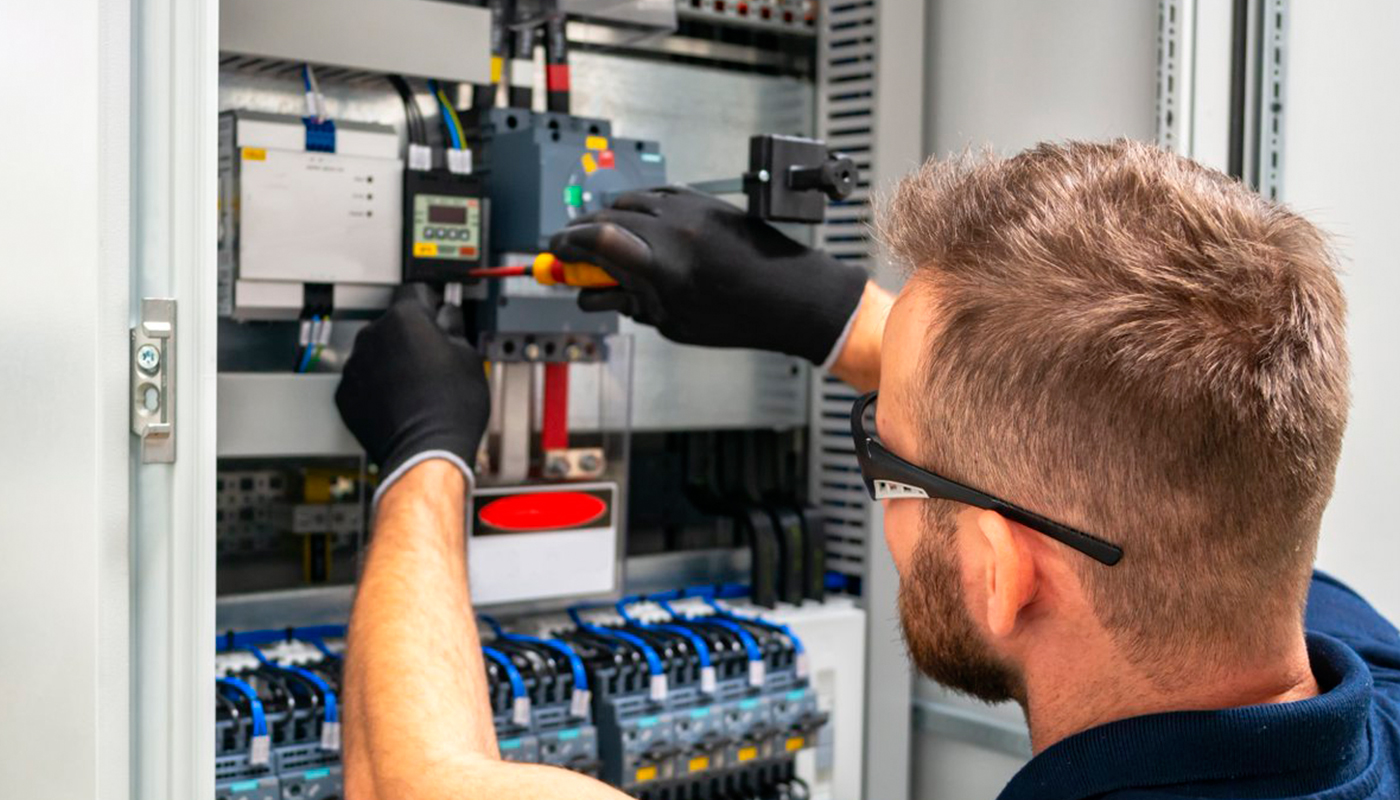 We use only professional equipment and tools, original spare parts, and high-quality consumables. Our technicians have 20 years of experience working with all types of household appliances from well-known brands. Specialists constantly improve their skills to provide you with high-quality services.
Frequently Asked Questions
Do you have questions about refrigerator repair? Before you contact our operator, we advise you to look at the frequently asked questions that our company's customers ask.
To install a new water filter in your refrigerator, follow the instructions below:
Locate where to install the filter inside your refrigerator.

Unplug the refrigerator and close the water tap to the refrigerator.

Unpack the new filter and remove the protective cap, if any.

Install the new filter in place and screw it in the direction shown on the filter.
We always strive to provide our customers with the best service and solutions to their appliance problems. If your refrigerator cannot be repaired immediately, we will try to provide you with a replacement if possible. However, this issue is subject to the availability of refrigerators in our equipment fleet and the terms of the Sharp Refrigerator Repair contract.
Yes, improper food filling can cause problems with your refrigerator. For example, if you fill the refrigerator too tightly or block the vents inside the refrigerator. If you are not sure how to properly fill your refrigerator, contact our Sharp Refrigerator Repair company for advice.