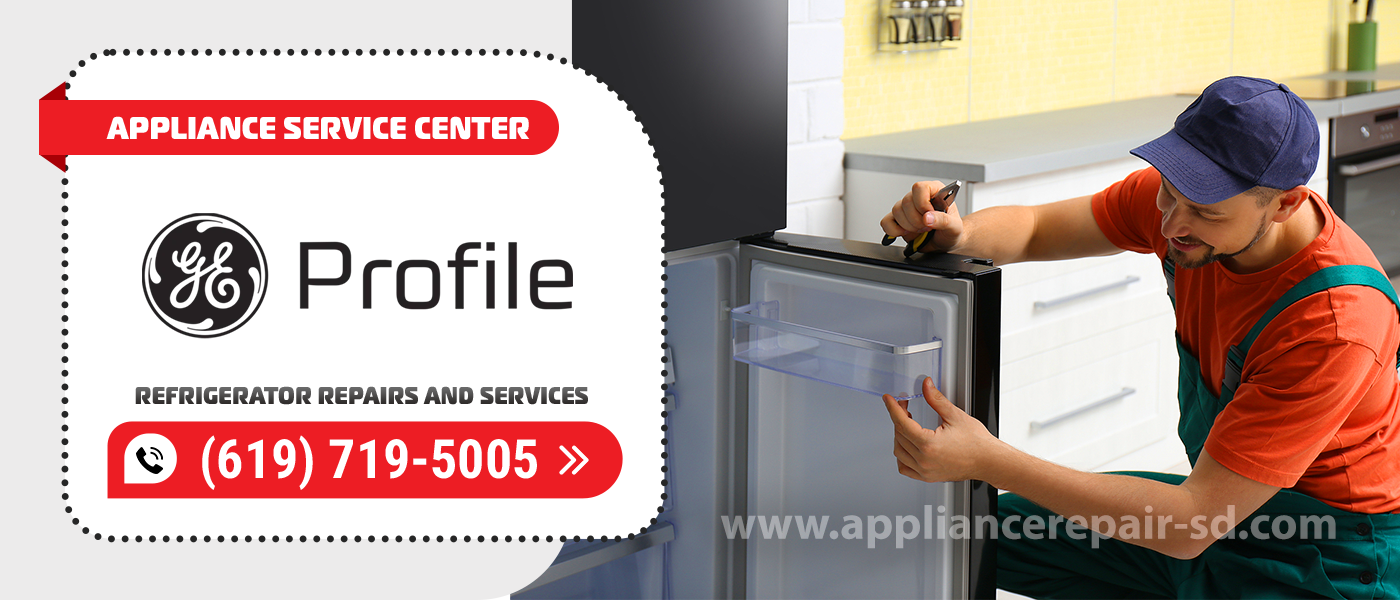 GE Profile Refrigerator Repair
If you are looking for professionals who can get your refrigerator repaired quickly, contact the Appliance Service Center. GE Profile Refrigerator Repair in San Diego County is a fairly in-demand service because we use our refrigerator every day. Refrigeration equipment has become so indispensable that even the slightest malfunction can cause serious problems. We have experienced craftsmen who know all the features of appliances from different brands and have modern repair equipment, which makes it possible to guarantee an excellent result.
Why this company? 
Appliance Service Center Company is an urgent and quality GE Profile Refrigerator Repair and Service. We will promptly repair domestic and imported domestic and commercial refrigerators, regardless of the complexity of the breakdown. 
Specialists of the company provide professional advice on the operation of refrigerators, regular servicing. Also, clients of the company receive recommendations after the made GE Profile Refrigerator Repairs, to prevent repeated failure of the refrigerator.
Our company performs GE Profile Refrigerator Repair and Service inexpensively. Calling and departure of the refrigerator repair technician to the house of the customer is absolutely free! 
The cost is called already after the examination of the unit, planned of work and a list of all the necessary parts for repair. And the price for GE Profile Refrigerator Repair will definitely make you happy with its affordability!
Our company employs a large staff of specialists who are ready to come to you as soon as they receive your request. If you don't have a lot of time to do so, we are ready to reserve a request for you, and the technician will arrive at the agreed time. Let's say it is convenient for you from 16 hours – a specialist will arrive exactly at this time.
Our specialists are highly qualified and have a long experience in repairing any refrigeration equipment. They will conduct a professional GE Profile Refrigerator Repairs and Services at the best price. The main thing is to be able to find replacement parts. We repair all makes and models of refrigerators. Once the work is complete, the technician will give advice on how to operate your refrigerator to avoid a second breakdown. The cost of refrigerator repair will remain the same, and all consultations with us are free!
Repair time depends on the complexity of the breakage, the availability of parts to the master. We can guarantee that all work will be agreed with you and made in the shortest possible time. We understand that without a refrigerator, the modern family has a very hard time, especially in the summer. Our company at GE Profile Refrigerator Repair does everything affordably and quickly. We take pride in our work!
Faults 
Refrigerator doesn't turn on
There may be several reasons why the refrigerator does not turn on. So, first of all it is necessary to check whether the light in the refrigerator is on. If there is no light, perhaps the problem is in the power cord or plug. When the refrigerator does not work with a light bulb on, the cause is probably a broken thermostat. To check its serviceability, it is necessary to remove the terminal and short-circuit the two wires. If after that the refrigerator starts working, it means that the thermostat needs to be replaced. It is necessary to check the defrost button in the same way.
There is an unpleasant odor in the refrigerator, unpleasant taste of food
The formation of an unpleasant smell is caused by improper operation of the refrigerator. For example, the unpleasant taste and smell can be caused by storing food that exudes a strong odor or by not cleaning the refrigerator regularly. Unpleasant odor also occurs when the refrigerator is left off for a long time with the door tightly closed. A thorough cleaning can help eliminate odors caused by leftover food or stagnant water.
Appliance Service Center has been in the market since 2001. All our craftsmen have more than 15 years of experience, and we regularly take refresher courses. We provide GE Profile Refrigerator Repair and Service, and all our customers get all the services of interest from the comfort of their home or office. To contact us, you can call on the specified number or leave the completed form on the website and our manager will contact you soon.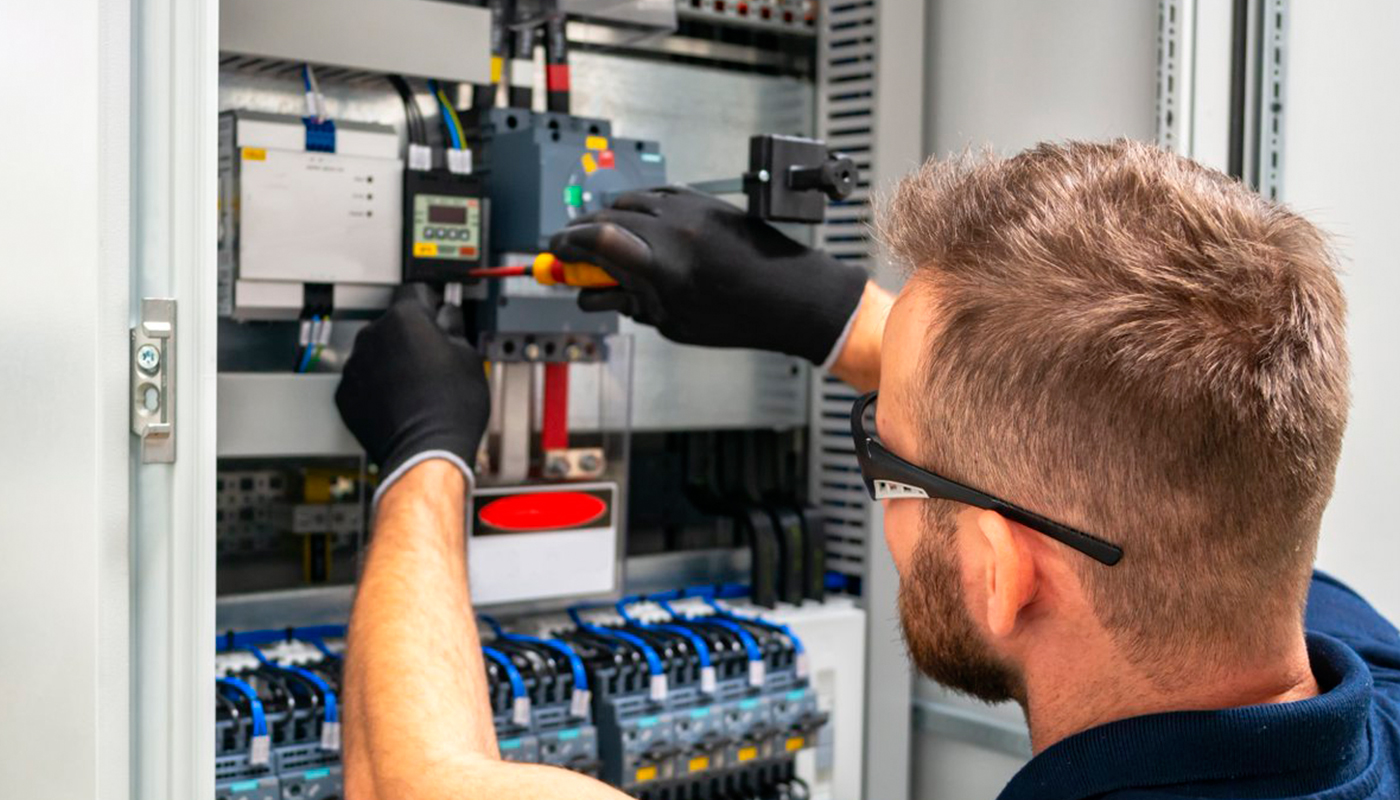 We use only professional equipment and tools, original spare parts, and high-quality consumables. Our technicians have 20 years of experience working with all types of household appliances from well-known brands. Specialists constantly improve their skills to provide you with high-quality services.
Frequently Asked Questions
Do you have questions about refrigerator repair? Before contacting our operator, we advise you to review the frequently asked questions that our company's customers ask.
After carrying or transporting your refrigerator, it may not work for several reasons:
You need to give the refrigerator time to adjust.

Improper connection.

Damage to the refrigerator.

Transporting the refrigerator in the wrong position.
If, after checking all the above causes, the refrigerator is not working, a professional GE Profile Refrigerator Repair may be needed.
Of course, we can give you recommendations for refrigerator repair. However, to make specific recommendations, you need to know more details about the problem you are facing. We recommend contacting our experts to diagnose the problem and make recommendations for GE Profile Refrigerator Repair.
The frequency of GE Profile Refrigerator Repair and changing your refrigerator water filter may depend on the refrigerator model and type of filter. It is usually recommended to change your filter every 6 months. However, if you notice deterioration in water quality or reduced performance of your refrigerator, you can replace the filter earlier.