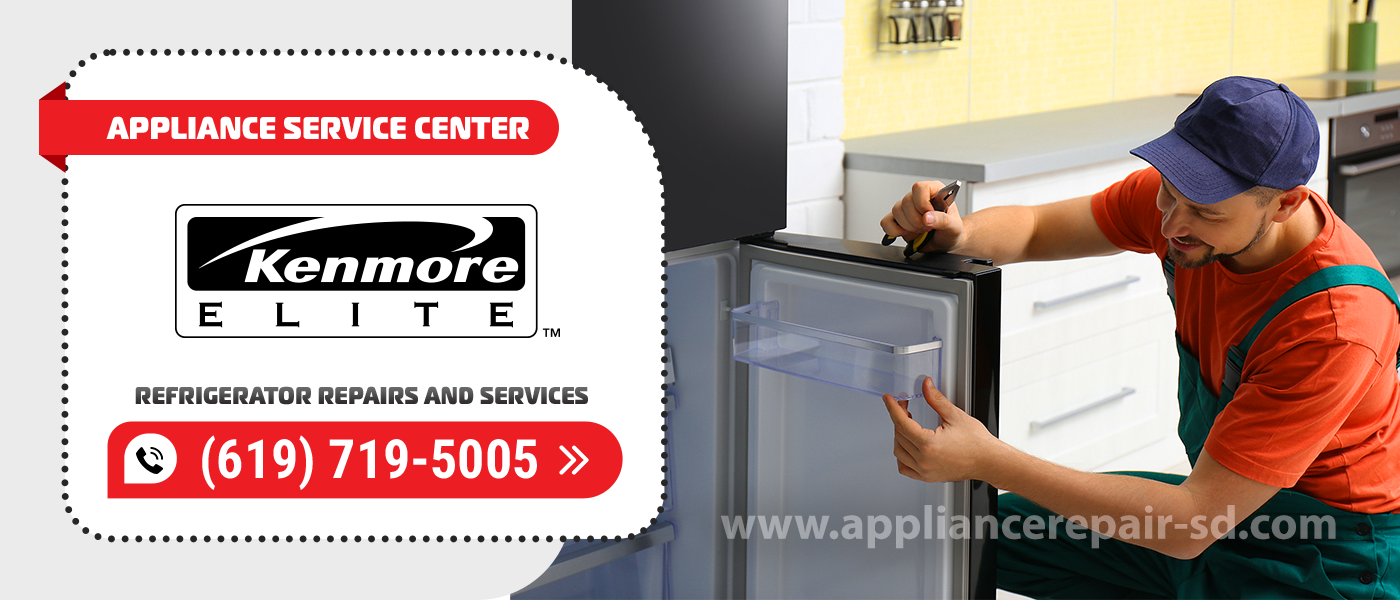 Kenmore Elite Refrigerator Repair
If you are looking for professionals who can get your refrigerator repaired quickly, contact the Appliance Service Center. Kenmore Elite Refrigerator Repair in San Diego County is quite a sought-after service as we use our refrigerator daily. Refrigeration equipment has become so indispensable that even the slightest malfunction can cause serious problems. We have experienced craftsmen who know all the features of appliances from different brands and have modern repair equipment, which makes it possible to guarantee an excellent result.
Why this company? 
If you need an urgent low-cost Kenmore Elite Refrigerator Repair and Service at home, then our specialists will arrive at you in 1-2 hours or at any other time convenient for you and solve all your problems with the cooling equipment.
Appliance Service Center has been doing Kenmore Elite Refrigerator Repairs for over 10 years and has plenty of recommendations. Our vast experience and professional equipment guarantee high quality. 
Do not delay in calling a master, it is better to detect a problem at an early stage, to make an inexpensive Kenmore Elite Refrigerator Repair and Service, than to wait for a complete failure of the refrigerator, paying for the replacement of critical components.
Calling a master of our company, you can be sure that after the diagnosis, a reasonable price will be offered no matter how complex it turns out, Kenmore Elite Refrigerator Repair. 
Main malfunctions 
The focus of our service center is Kenmore Elite Refrigerator Repairs and Services. 
All breakdowns can be divided according to the level of complexity:
First type. Minor malfunctions, which are easy to diagnose and fix on their own. Do not require a complete disassembly of the device and professional repair;

The second type – complex breakdowns. In this case, you will have to call a master

Kenmore Elite Refrigerator Repair

. But you can choose your own refrigerator parts and have the part replaced by specialists;

The third type of malfunction – the appliance is completely out of order and cannot be repaired.
In the refrigerating chamber, the food is not sufficiently cooled
The cause of the malfunction:
The door is poorly closed;

Deformation or wear of the rubber seal;

Improper choice of location for the refrigerator;

The thermostat is defective;

Insufficiently low temperature in the refrigerating chamber.
Problem solution:
Adjust the refrigerator door position;

Replace the gasket;

Move the appliance away from the stove, radiators and direct sunlight;

To replace the part;

Switch the thermostat.
Abnormal noises or strong vibrations
The reason of malfunction:
Other objects or furniture are touching the walls of the refrigerator;

Dishes in the refrigerating chamber are unevenly arranged, stand close to each other;

The motor is defective;

Rubber compensators are worn out and deformed.
Problem solution:
Arrange the pots, bowls and jars on the shelves so that they do not touch;

Replacement of the motor (failure of the second type, requires the intervention of a specialist);

Replacement of expansion joints.
Refrigerator works, but the indicator light does not come on
The cause of malfunction:
No or insufficient voltage in the mains;

Deformed wire or faulty plug.
Solution to the problem:
Check the voltage and if there are fluctuations in the mains, connect the refrigerator to a stabilizer;

Purchase a new electrical cord.
Water accumulates at the bottom of the refrigerator
The cause of the malfunction:
In refrigerators, the melt water drain is clogged or icy;

In units with a "weeping" evaporator, the drainage system is clogged.
The solution to the problem:
Defrost the refrigerator for a day, if it does not help – call a master;

Clean the drain by pouring water from a disposable syringe into the drainage hole at the bottom of the refrigerator.
Appliance Service Center has been on the market since 2001. All our craftsmen have more than 15 years of experience, and we also take regular refresher courses. We do Kenmore Elite Refrigerator Repair and Service, and all of our customers get all the services of interest from the comfort of their home or office. To contact us, you can call the number given or leave a completed form on the website and our manager will contact you as soon as possible.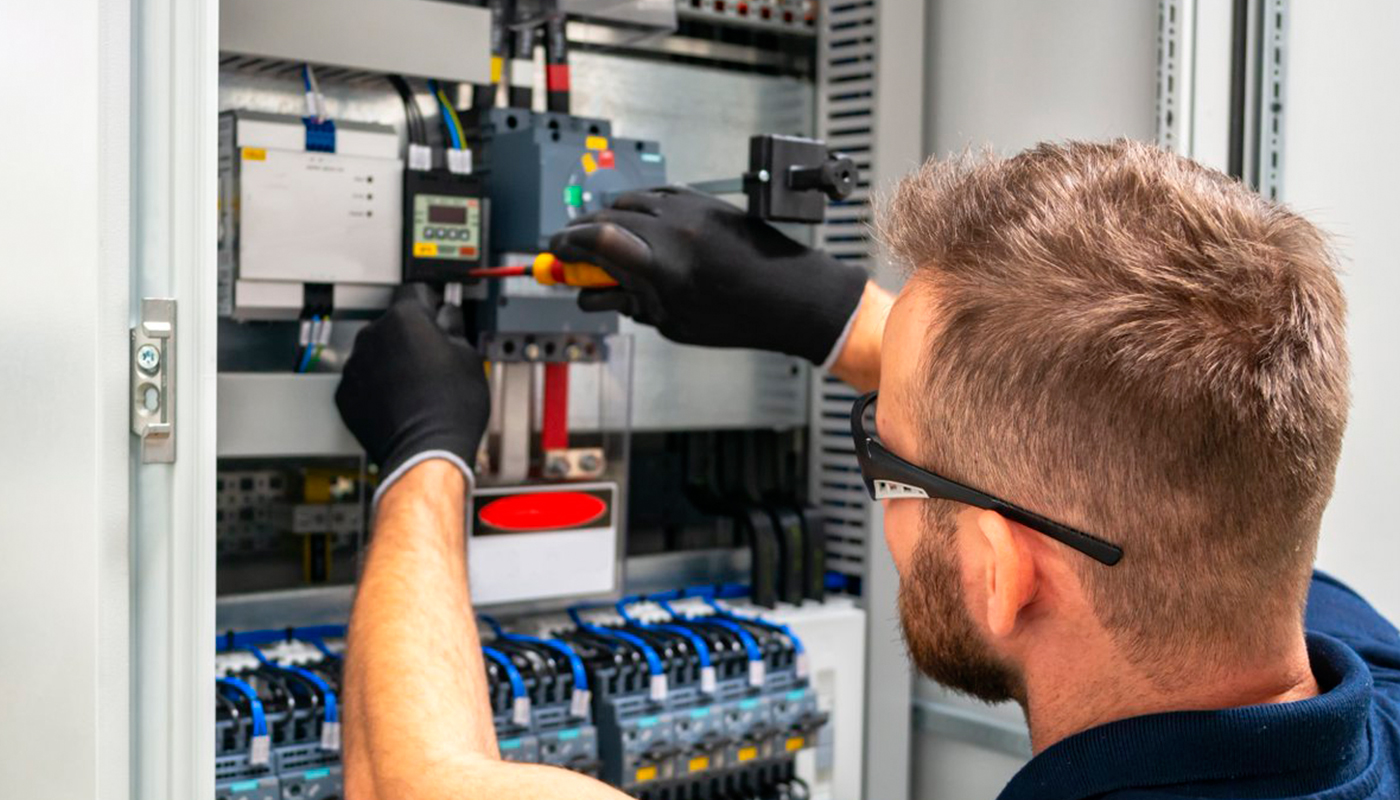 We use only professional equipment and tools, original spare parts, and high-quality consumables. Our technicians have 20 years of experience working with all types of household appliances from well-known brands. Specialists constantly improve their skills to provide you with high-quality services.
Frequently Asked Questions
Do you have questions about refrigerator repair? Before you contact our operator, we suggest you look at the frequently asked questions that our company's customers ask.
The appearance of ice on your refrigerator can be caused by several reasons, such as:
Failure to close the refrigerator door tightly.

Overloading the refrigerator with food.

Faulty thermostat.

Clogged or damaged drain holes.
You should contact our Kenmore Elite Refrigerator Repair service center to fix your refrigerator's icing problem. 
Our Kenmore Elite Refrigerator Repair company accepts various forms of payment for our services, including cash, wire transfers, bank cards, e-wallets, and other forms of payment. We strive to make payment convenient and affordable for our customers, so we provide a variety of payment methods.
When Kenmore Elite Refrigerator Repair, certain safety precautions must be followed to avoid possible injuries and damage to the refrigerator itself:
Use gloves and safety glasses to protect your hands and eyes.

Do not use sharp tools such as knives or needles to avoid damaging your refrigerator.

If you are not sure of your abilities, ask a professional technician for help.

Do not use damaged tools or appliances.