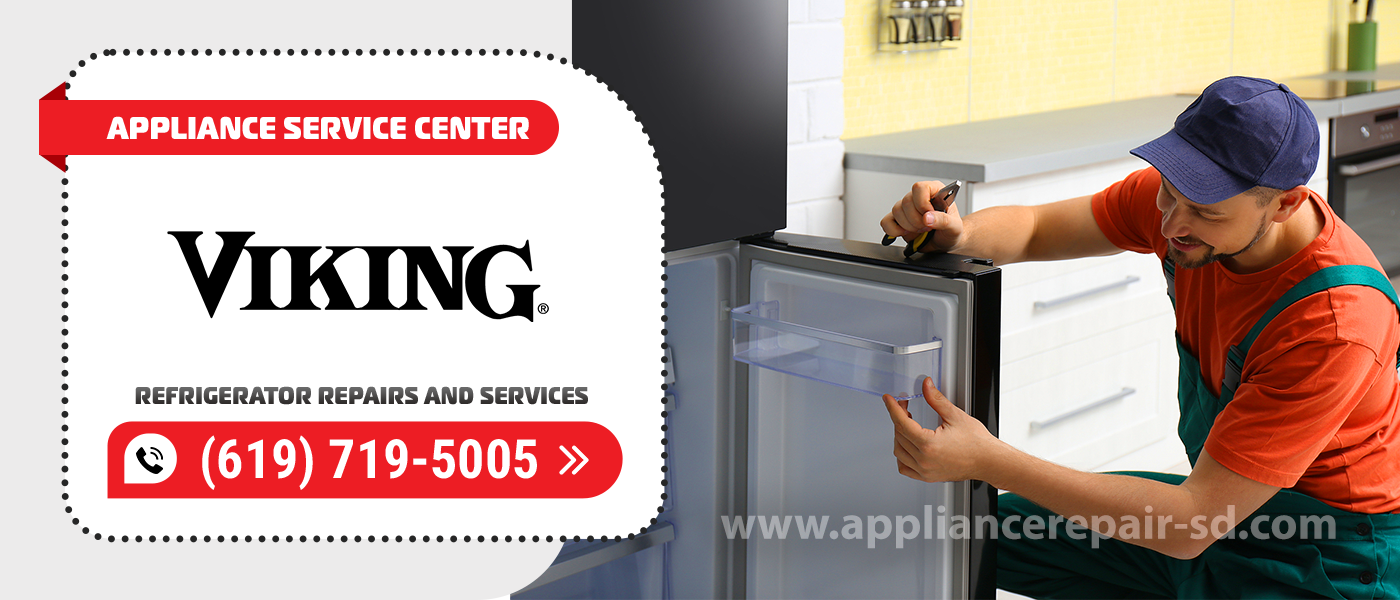 Viking Refrigerator Repair
If you are looking for professionals who can get your refrigerator repaired quickly, contact the Appliance Service Center. Viking Refrigerator Repair in San Diego County is quite a sought-after service as we use our refrigerator on a daily basis. Refrigeration equipment has become so indispensable that even the slightest malfunction can cause serious problems. We have experienced craftsmen who know all the features of appliances from different brands and have modern repair equipment, which makes it possible to guarantee an excellent result.
Why this company? 
Since 2001 Service Center provides Viking Refrigerator Repair and Service at home. 
Make a call to the master and he will quickly and inexpensively make Viking Refrigerator Repairs. Promptness, honesty and experience are the basis of our impeccable reputation. 
In the event that it is not possible to establish the exact defect "on the spot", the refrigerator is transported to the nearest workshop. The repair area of our workshops allows for a more complete and accurate diagnosis on the computer equipment, using the full range of sophisticated tools in Viking Refrigerator Repair and Service. 
The craftsmen at our service center are highly experienced in diagnostics, Viking Refrigerator Repair. We never turn down difficult cases, because many of the breakdowns are primarily of professional interest.
Our advantages: 
All of our craftsmen are carefully selected and pass a mandatory qualification exam. Experience of the masters is necessarily more than 5 years;

High quality of all the troubleshooting and service support for our regular customers;

Profitable system of discounts for all customers with accumulation and bonus system; 

Only original components, certified materials and parts when performing

Viking Refrigerator Repairs and Services. 
The main malfunctions
Refrigerator not working
Power failures are often due to the unit not being grounded. Current leakage can occur due to old or damaged wiring. This can be dangerous to other appliances, but most of all to you. If you notice any signs of wear and tear on them, call a handyman for Viking Refrigerator Repair. 
Refrigerator freezes
Depending on the type of appliance you have, there is a small cavity at the bottom – above the freezer. If the hole turns out to be blocked, there will be no air flow through it, and this will freeze condensation droplets. To solve this problem, turn off the refrigerator and pour a glass of hot water through the opening. This will help clear it, and air will begin to flow through again, and the refrigerator will defrost on its own.
For air-vented units that do not have this cavity, but only a large flat back panel with fans mounted on it, check to see if you can hear these fans running. If not, they may have stopped spinning, prevented defrosting and therefore caused frost to form.
Another cause is in the refrigerator door. Check everything around the door, along the seal, to make sure everything is in perfect condition. If the door is not closed properly or there is a defect in the seal, frost can form. Keep in mind that manufacturer warranties rarely solve such problems because it's what's called natural wear and tear. In this case, it is necessary to replace the rubber on the door.
How to avoid breakage? 
To avoid dealing with this problem, clean the refrigerator compartment thoroughly. This will save you from unnecessary costs and wasted time. We do not recommend using chemicals that are not designed to clean the insides of your refrigerator. Also, do not use sharp metal objects to remove snow. If you are concerned about any problems, contact a handyman. They will perform a diagnosis of the appliance.
Appliance Service Center has been in the market since 2001. All our craftsmen have more than 15 years of experience, and they regularly take refresher courses. We carry out Viking Refrigerator Repair and Service and all our customers get all the services they are interested in from the comfort of their home or office. To contact us, you can call on the specified number or leave the completed form on the website and our manager will contact you soon.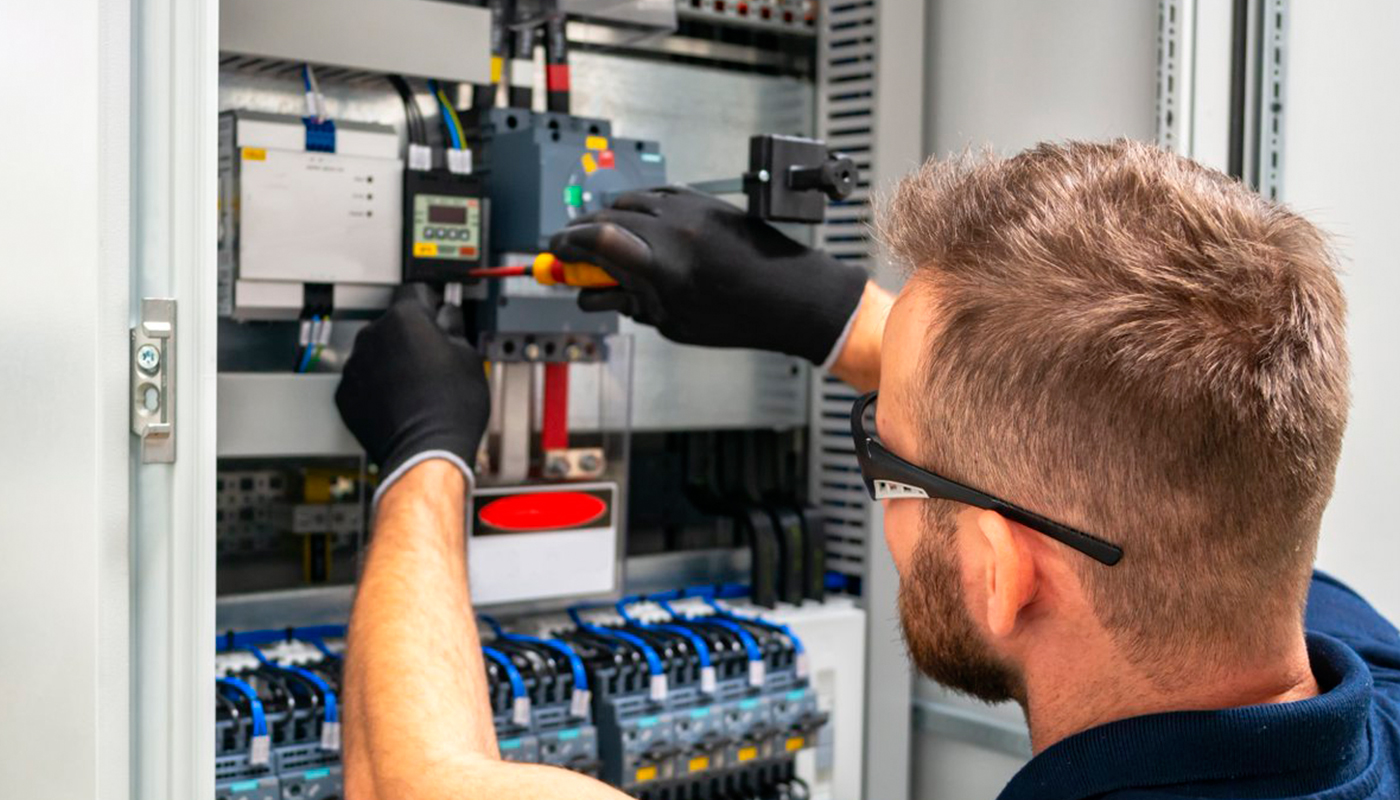 We use only professional equipment and tools, original spare parts, and high-quality consumables. Our technicians have 20 years of experience working with all types of household appliances from well-known brands. Specialists constantly improve their skills to provide you with high-quality services.
Frequently Asked Questions
Do you have questions about refrigerator repair? Before you contact our operator, we encourage you to review the frequently asked questions that our company's customers ask.
There are several signs that indicate your refrigerator needs to be replaced. Some of them include:
Frequent repairs.

Increased noise.

Inefficient cooling.

The appearance of corrosion.

Age.
If you notice one or more of these signs, it could be a sign that your refrigerator needs to be replaced. We recommend contacting professional service centers to assess the condition of your refrigerator and evaluate possible Viking Refrigerator Repair or replacement options.
As a professional Viking Refrigerator Repair company, we follow strict procedures for installing and setting up your refrigerator after repair to ensure it runs reliably and efficiently. Our experienced technicians typically perform the following steps:
Checking the quality of the repair.

Installation.

Temperature adjustment.

Functionality check.
There are several types of refrigerators on the market, and each has its own advantages and disadvantages. However, when it comes to the most reliable type of refrigerator, in most cases it will be a traditional refrigerator with a freezer compartment, where the freezer is at the top and the refrigerator is at the bottom.