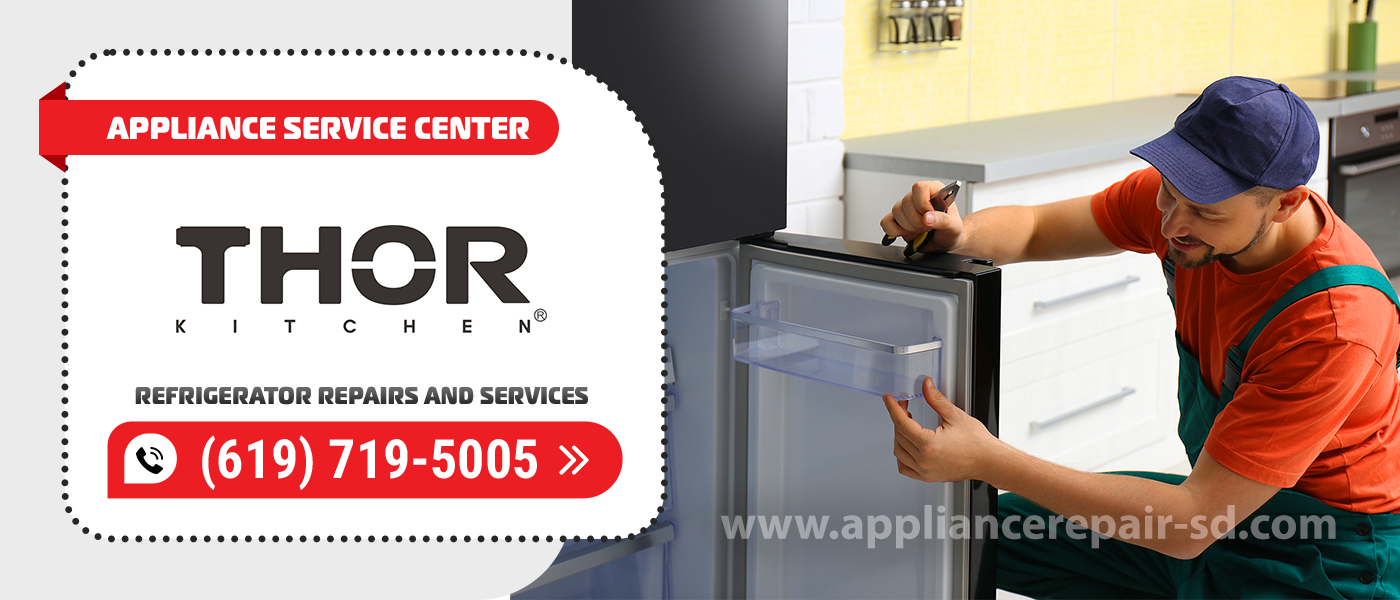 If you are looking for professionals who can get your refrigerator repaired quickly, contact the Appliance Service Center. Thor Refrigerator Repair in San Diego County is quite a sought-after service as we use our refrigerator on a daily basis. Refrigeration equipment has become so indispensable that even the slightest malfunction can cause serious problems. We have experienced craftsmen who know all the features of appliances from different brands and have modern repair equipment, which makes it possible to guarantee an excellent result.
Why this company? 
Our company is engaged in the repair of household appliances. We carry out Thor Refrigerator Repair and Service qualitatively and inexpensively.
Even the best appliances sometimes break down, so we invite you to contact our service center. Specialists deal with Thor Refrigerator Repairs. If you have any questions, you can call our firm. 
Also, on our website there is a mailing address where you can write. Thor Refrigerator Repair and Service is done in the shortest time possible. 
An important appliance in every home is a refrigerator. Perhaps it can be called an item of prime necessity. The breakdown of the refrigerator is felt immediately, so we advise you to contact our staff for Thor Refrigerator Repair. They will fix the problem quickly, and your refrigerator will last for years to come.
We use quality parts for Thor Refrigerator Repairs and Services that we get from manufacturers. The work of our specialists is always top-notch, so after refrigerator repair the appliances serve their owners for a long time.
The main malfunctions 
The refrigerator does not turn on
Possible causes:
Low or high voltage in the network. Older models of refrigerators are less sensitive to changes in line voltage. If the voltage is above or below a certain range, the refrigerator may simply not turn on.

A broken power cord or faulty plug. If your refrigerator won't turn on and the light inside the refrigerator isn't on, it's probably the lack of power that's the problem. Check to see if the cord, plug, and outlet are okay.

Faulty thermostat. Remove the terminals from the wires connected to the thermostat and connect them together. If the refrigerator then starts working, the problem is with the regulator and needs to be replaced.

Defective defrost button. To check or rule out this malfunction, you should also connect the wires between them, bypassing the button. If the refrigerator is turned on, then the problem is found – the button needs to be replaced.

Faulty starting relay or protective relay. Here an ohmmeter is needed to check it. The wires are disconnected one by one and checked with the meter. If a fault or breakage is detected, the part should be replaced. 

Oxidation of contacts in the electrical circuit. To eliminate the problem, it is enough to clean all contact groups and restore the circuit in the reverse order. 

Malfunction of the motor-compressor motor. To diagnose, check all three motor contacts with an ohmmeter. You will have to call a

Thor Refrigerator Repair

technician to replace the motor.
Refrigerator hisses
Your appliance may make a hissing sound from time to time. If it is light and continuous, it is quite normal – it is the sound of refrigerant flowing through the unit. But if this noise is a little disturbing, you might want to check the position of the unit. Make sure it is not wobbling or leaning against the wall. 
If the noise definitely does not seem normal to you, the fan or compressor may be the cause. In this case, start cleaning the back of the unit first, but unplug the unit first. There may be dust accumulated on the unit's fan, which sometimes prevents it from spinning properly.
Appliance Service Center has been in the market since 2001. All our craftsmen have more than 15 years of experience, and regularly take refresher courses. We do Thor Refrigerator Repair and Service, and all our customers get all the services they are interested in from the comfort of their home or office. To contact us, you can call on the specified number or leave a completed form on the website and our manager will contact you soon.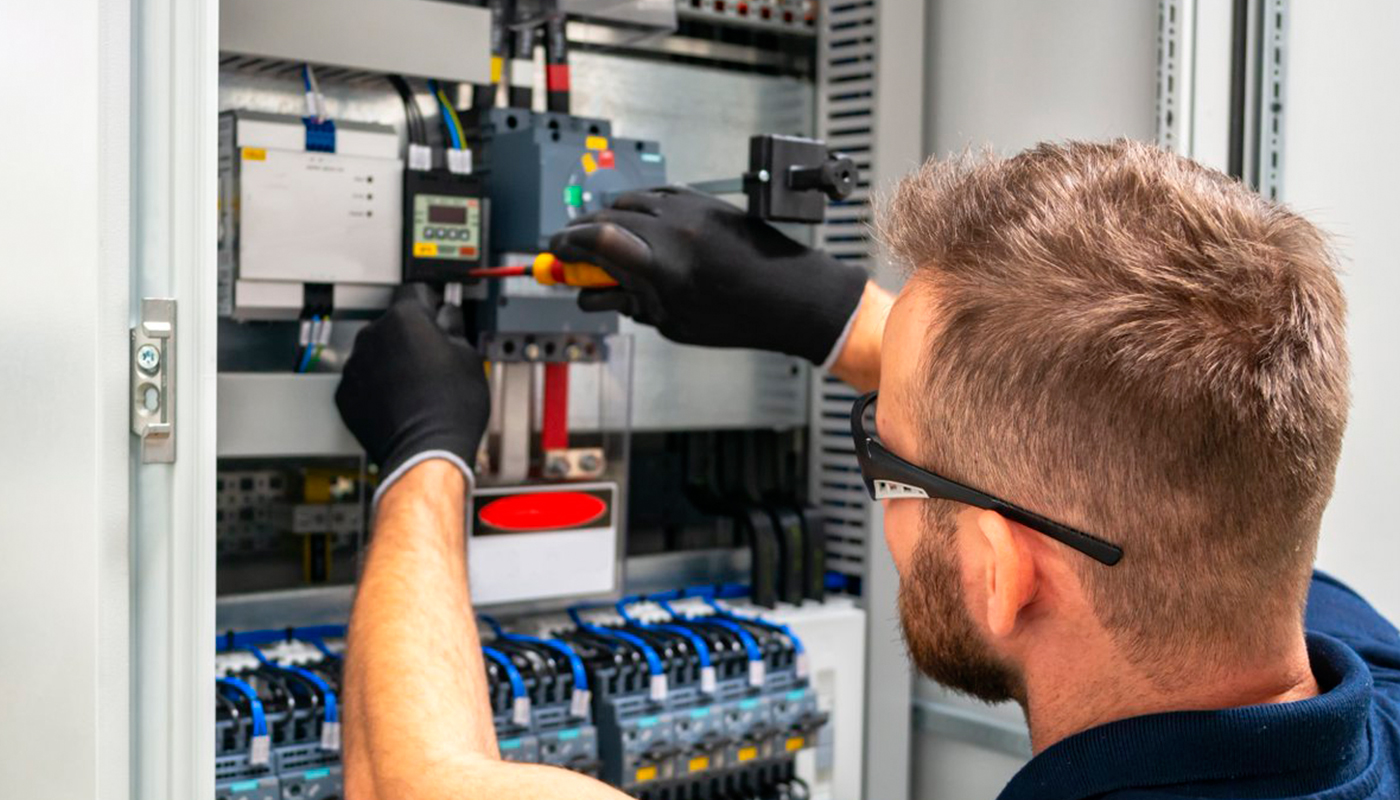 We use only professional equipment and tools, original spare parts, and high-quality consumables. Our technicians have 20 years of experience working with all types of household appliances from well-known brands. Specialists constantly improve their skills to provide you with high-quality services.
Frequently Asked Questions
Do you have questions about refrigerator repair? Before you contact our operator, we suggest you look at the frequently asked questions that our company's customers ask.
If your refrigerator starts to crack and creak, here are a few actions you can take:
Clean the refrigerator.

Check the refrigerator's level.

Check the noise level.

Contact our service center for

Thor Refrigerator Repair. 
Our refrigerator repair company strives to provide our customers with the highest level of service and guarantees our work after repairs are completed. To solve problems that may arise after Thor Refrigerator Repair, we suggest that our customers contact our service center, where qualified technicians can provide the assistance, they need. We can also arrange for a free follow-up call for additional diagnostics and troubleshooting of any repair issues. 
Some of the possible causes are:
Improper mains connection. 

Bad wiring connection. 

Damaged display. 

Electronics failure. 
If you can't fix the problem yourself, it's recommended that you contact our qualified Thor Refrigerator Repair technicians.